Mobile foods are so great.
I got this recipe from Chrissy Teigen's cookbook. I went to stay with my friend and I picked through the book.
But this. This recipe stuck with me. And I immediately went home to make them.
Plus you can put anything in them. Tomatoes. Cheese. (Tiegen). Mushrooms. Pesto. Cheese (me).
So delightful.
I am going to take one to work tomorrow..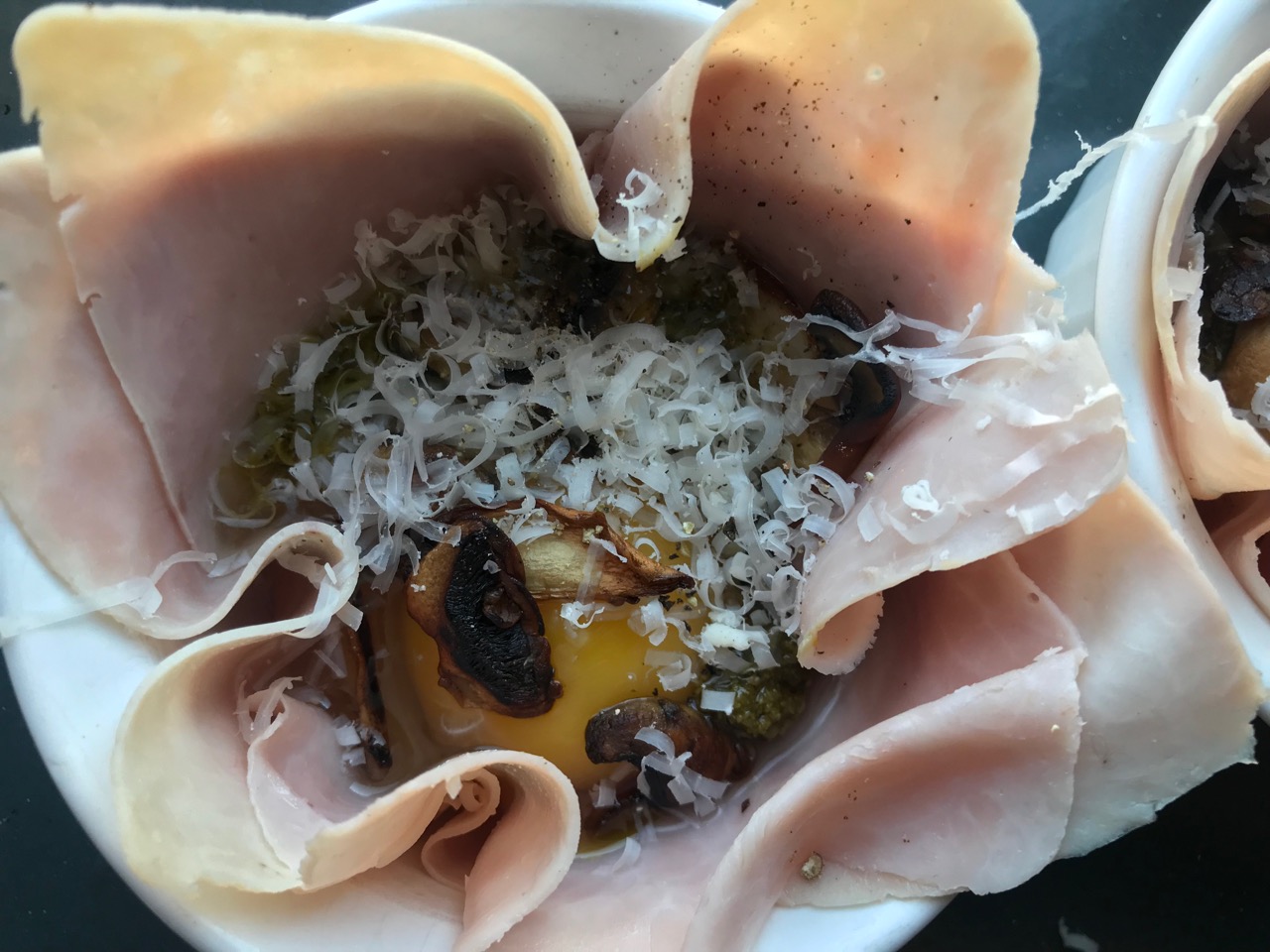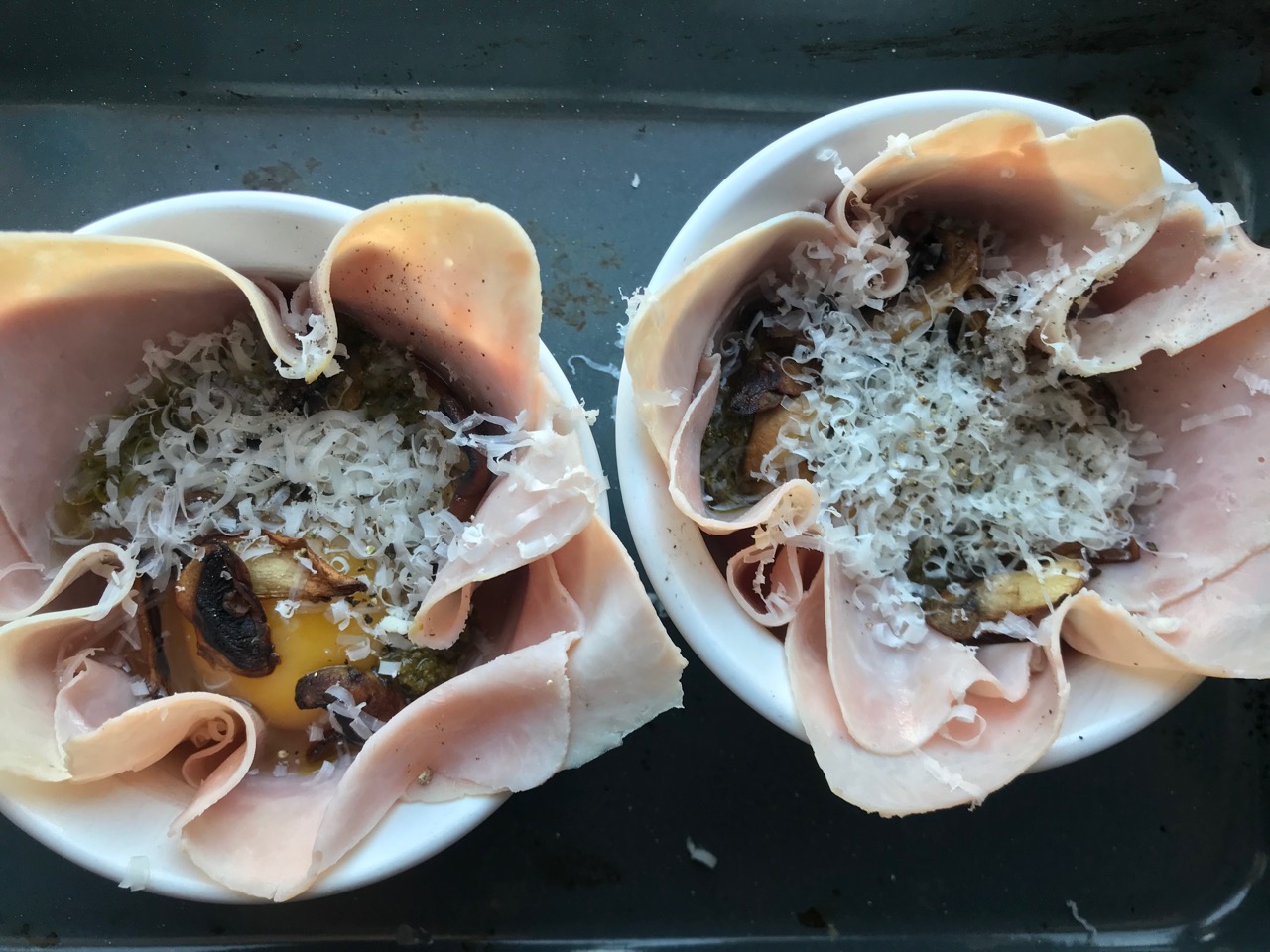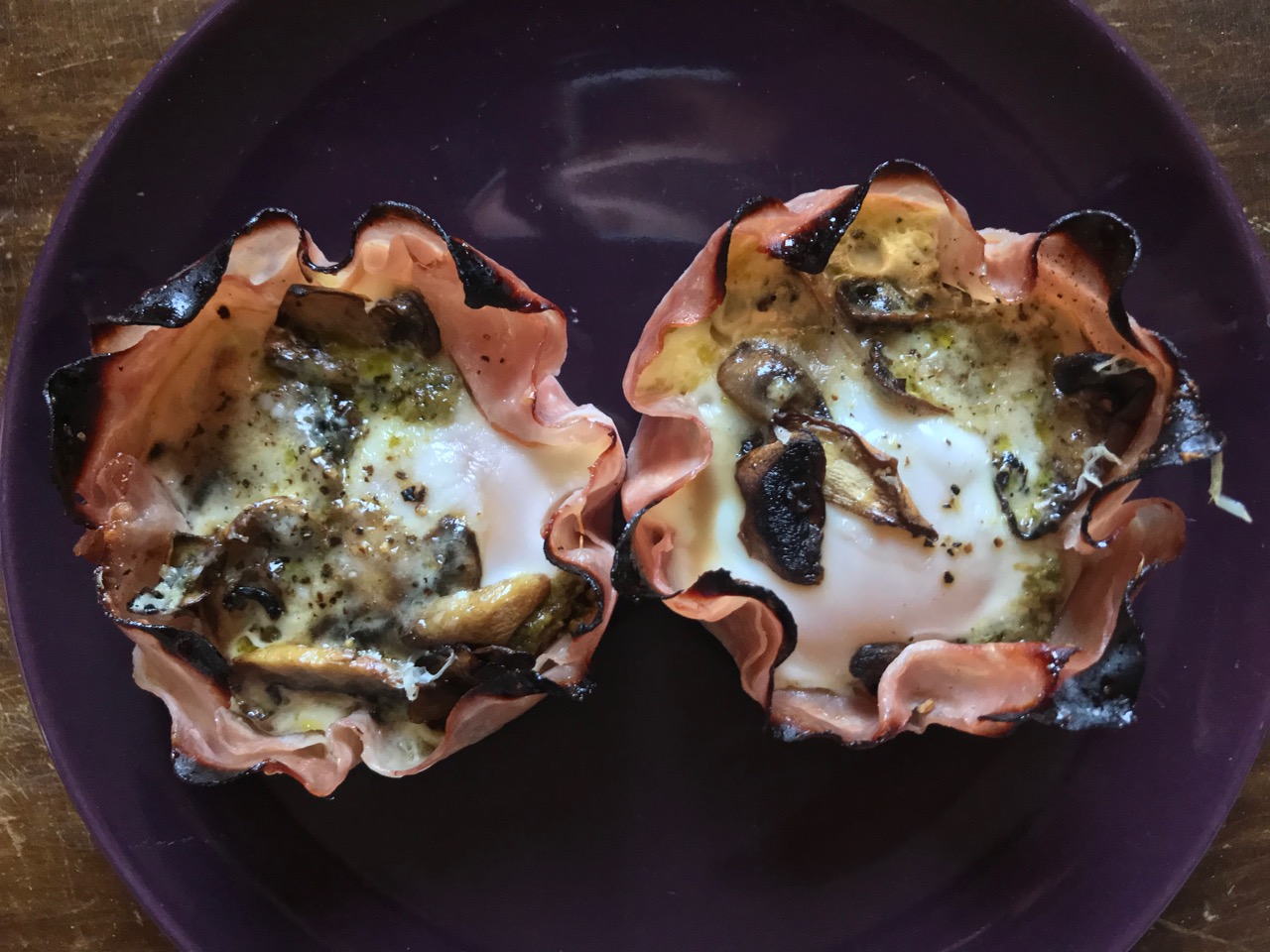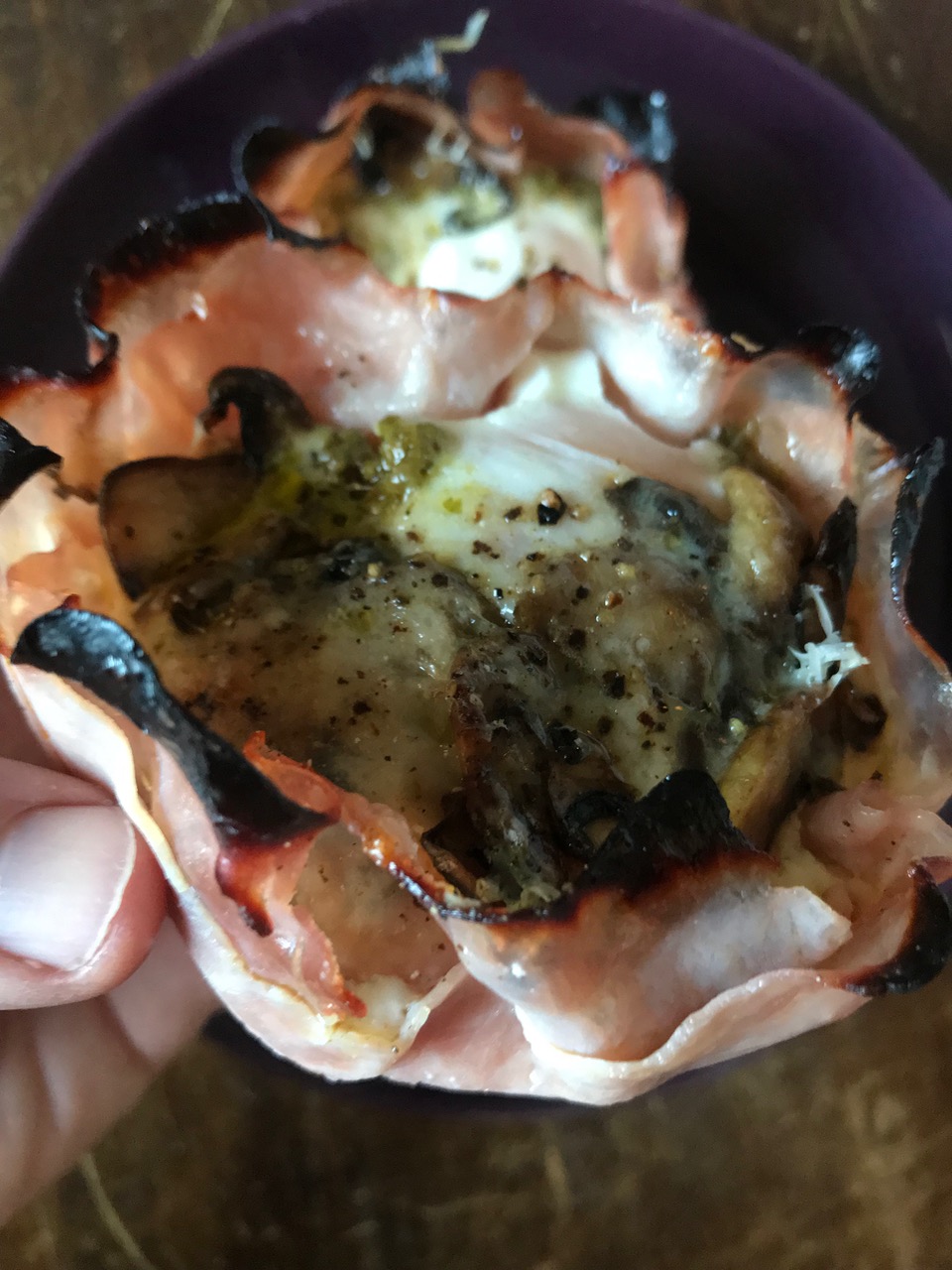 Makes 2!
Ingredients:
4 thin ham slices
2 eggs
dollop of pesto
some sautéed mushrooms
shredded cheese (Gruyere)
Preheat the oven to 400 degrees.
Butter two ramekins (or you could use muffin tins but I don't have them). Take two ham slices and cross them and push them down into the ramekin to make a little bucket.
Crack in an egg. Add a few sautéed mushrooms, a dollop of pesto, and a sprinkle of cheese.
Bake for 15 minutes. Season. Plop them out. And enjoy.
I just keep thinking about how sturdy and mobile them are.
Good for traveling..