Look at this Eggplant! Another CSA find.
Oh and shishito peppers..
I am really into dry grilling vegetables now. No oil, no salt, not until they come off the grill..
And then this gorgeous sourdough. I got a sourdough starter and I just can't stop eating this bread.
Some fresh herbs mixed in with greek yogurt is my new favorite condiment. It makes the toasted bread slide right into your belly.
YUMM.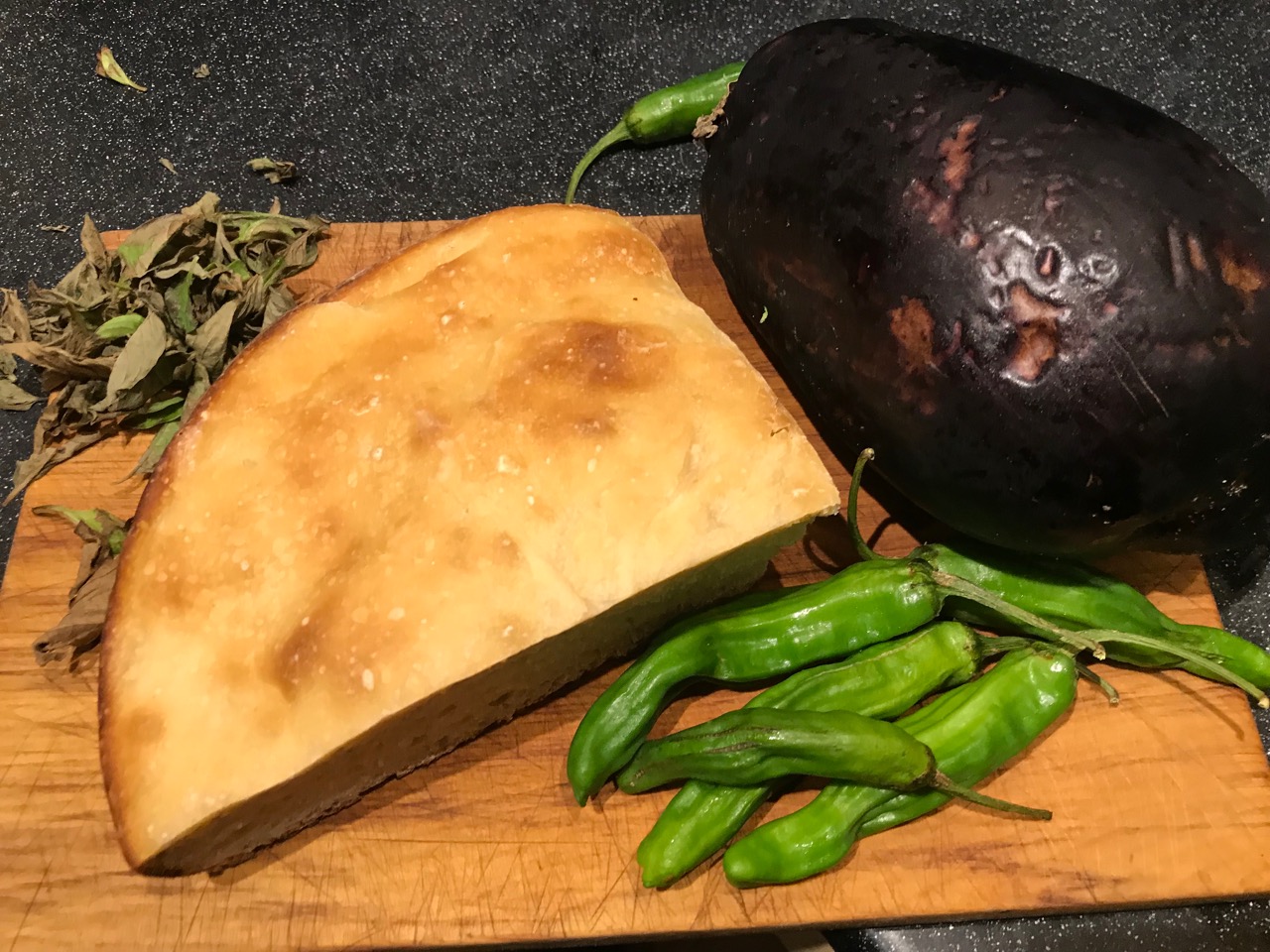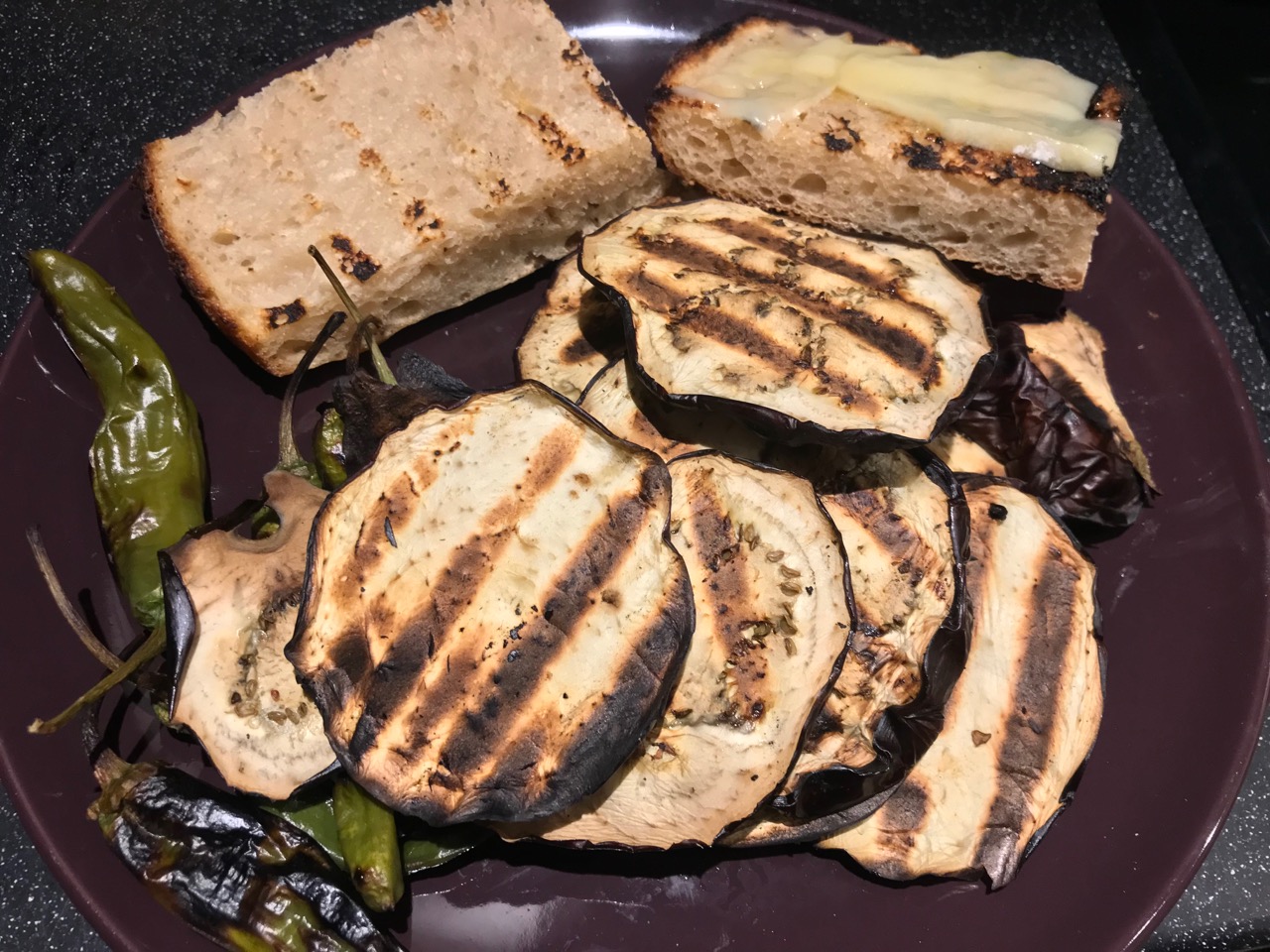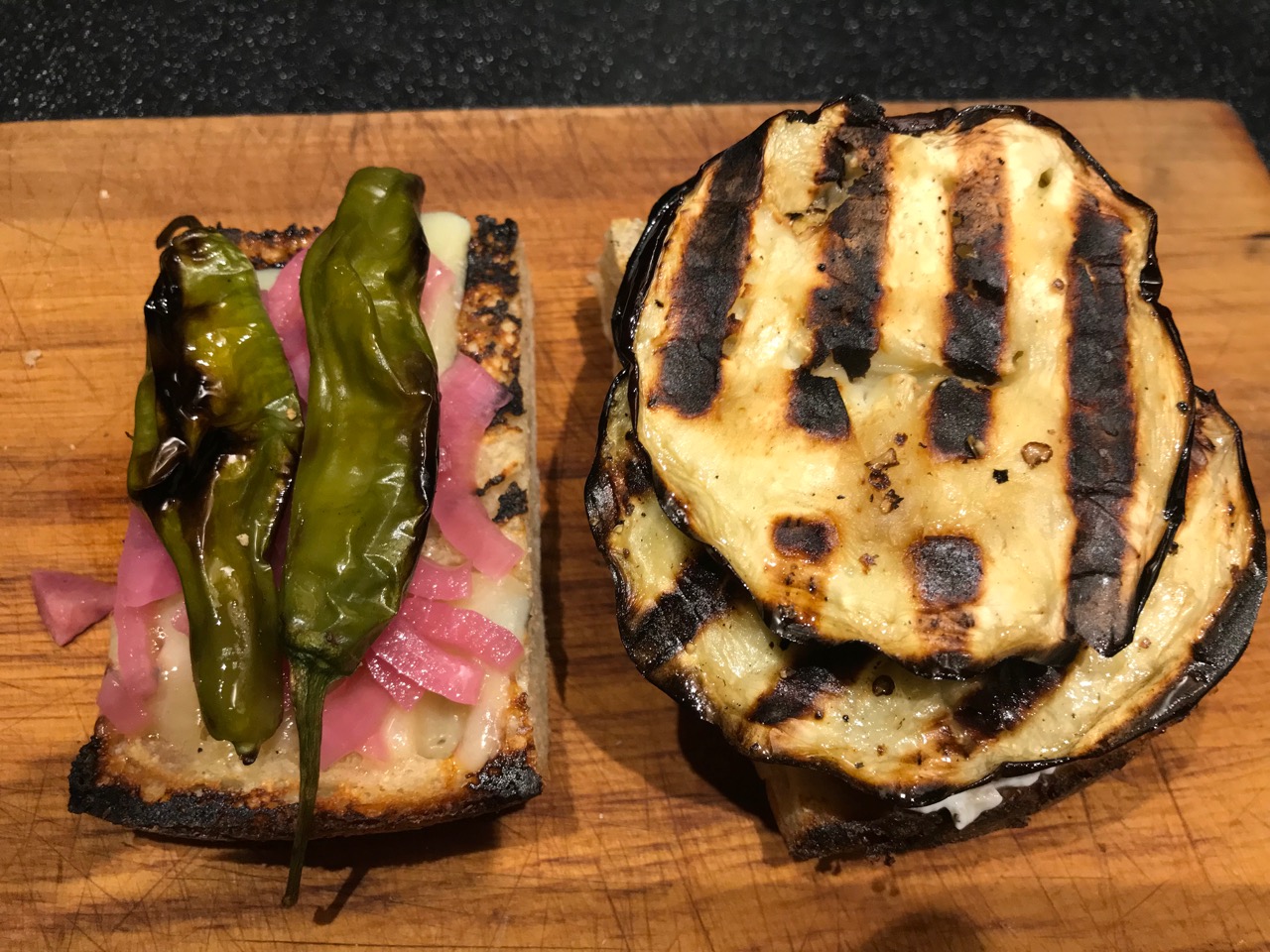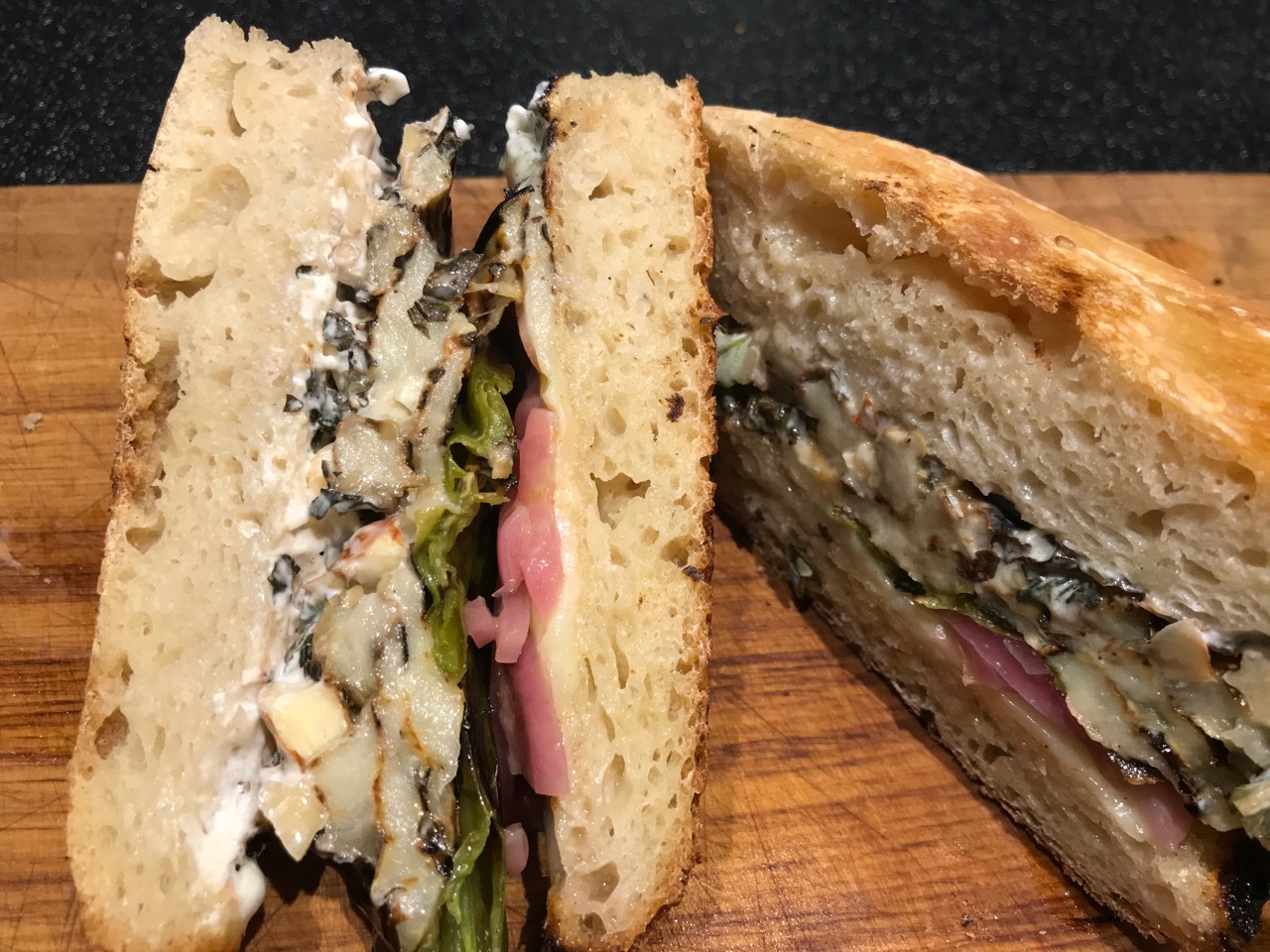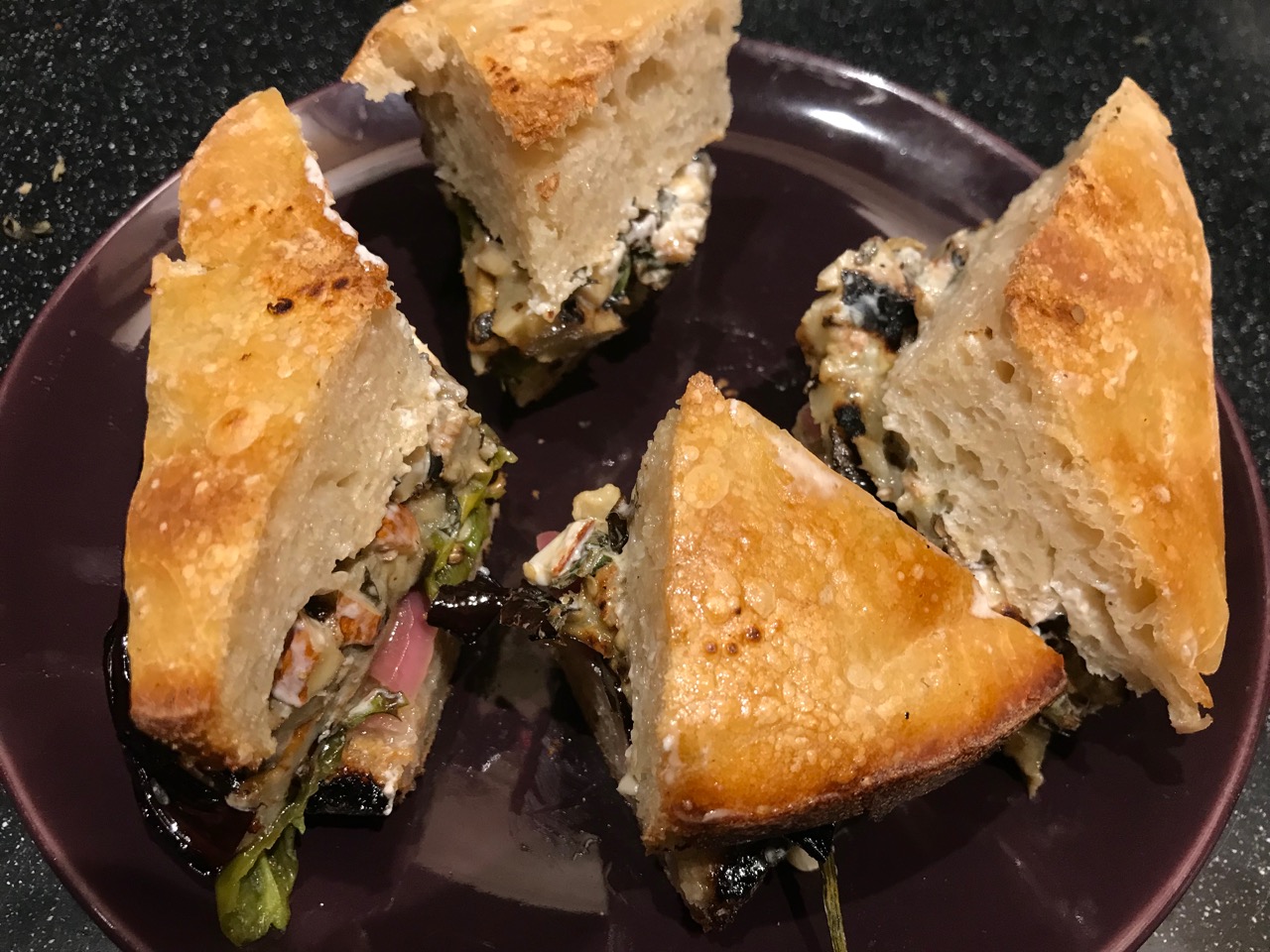 Ingredients:
a nice big slice of sourdough, cut in half
1 large eggplant, cut into large thick slices
some shishito peppers
splash of olive oil
some cheese
pickled red onions (homemade)
Greek yogurt
fresh herbs
Cut the eggplant into large thick slices.
Grill the eggplant and shishito peppers until they brown up and get soft, then hit them with a splash of oil and some salt and pepper.
Grill the sourdough slices too, adding cheese if you want to to melt it.
Mix up the Greek yogurt with the herbs, and slather onto the bread.
Top with pickled red onions, shishito peppers, and eggplant slices, and squish together into a delightful sandwich!
I have been cutting my sandwiches into quarters. Especially large thick sandwiches.
You should try it..
Still working on the sourdough process. alas.