Well, I am one person, living solo.
But sometimes you end up with a whole leftover pack of hamburger buns.. What am I supposed to do with this?!
Why, make some egg sammies to take on your hot summer cycling rides.
I took each bun and made grilled cheeses, which I then stuffed with spinach laced eggs. Each sammie is two buns, so I then cut them in half! It really compacts them up for easy pocket snacks on long summer rides.
Also, so good.
CHEESE.
CHEESE melted in each side of your sandwich bread.
hahaha. lost it.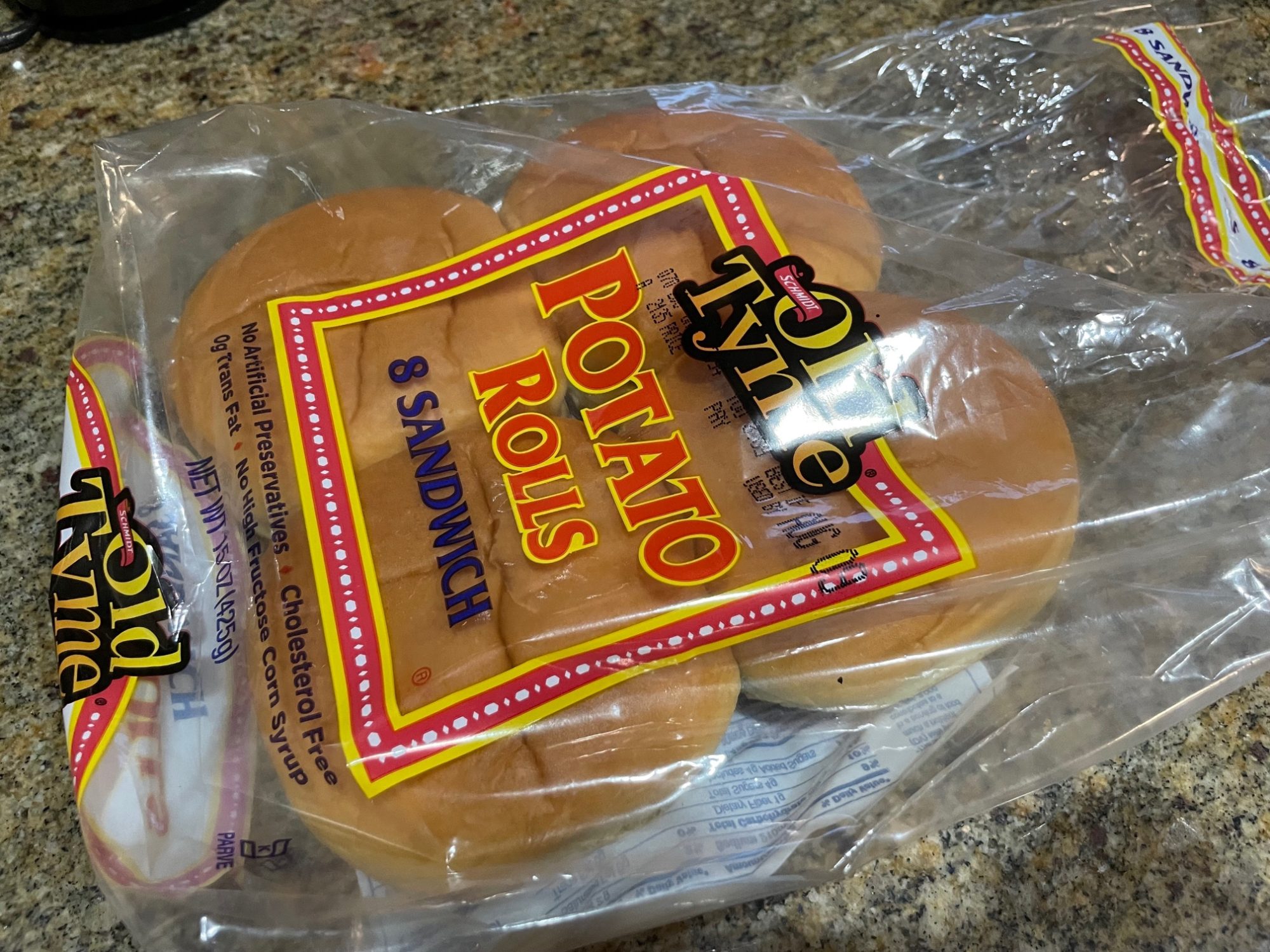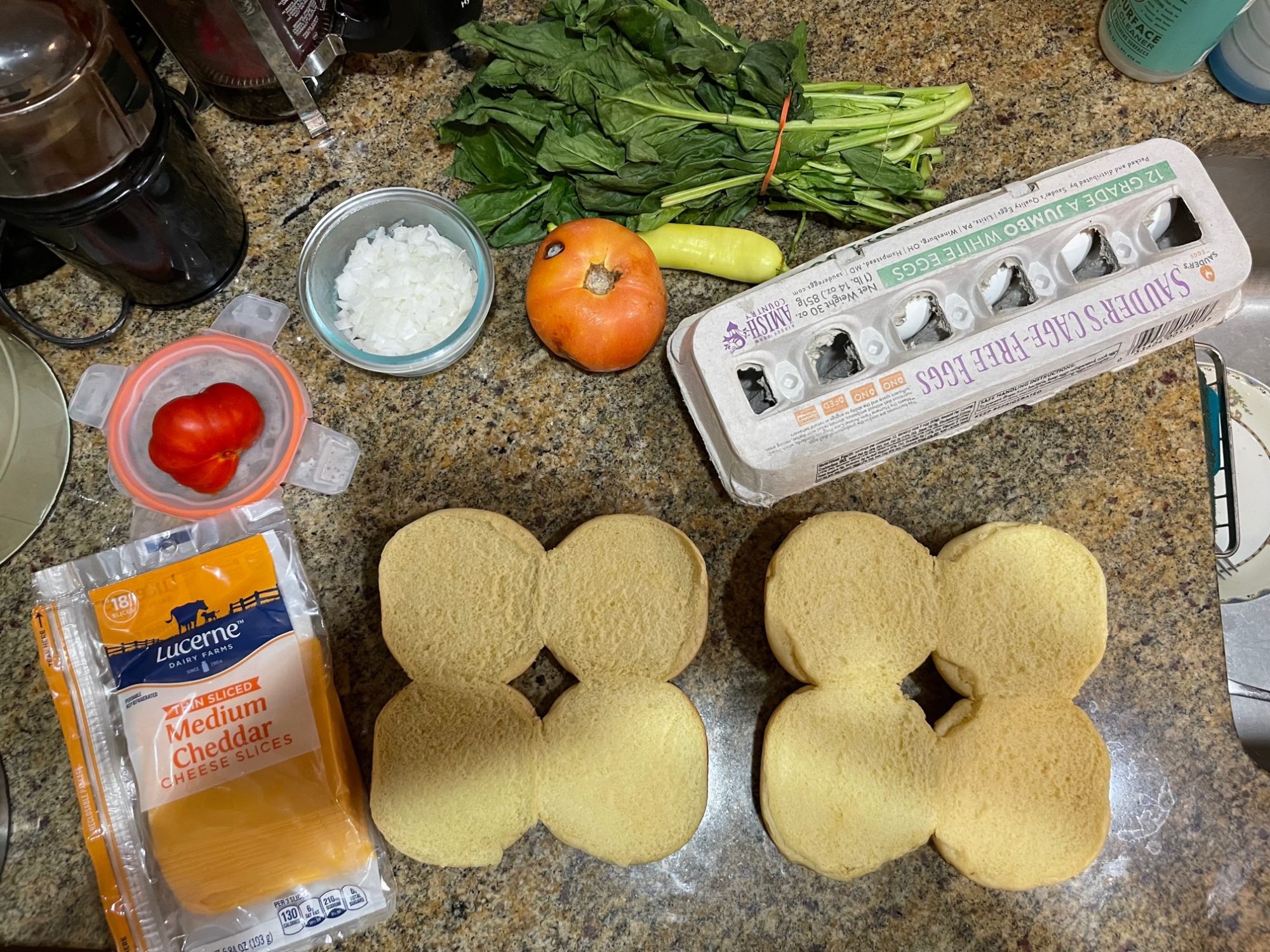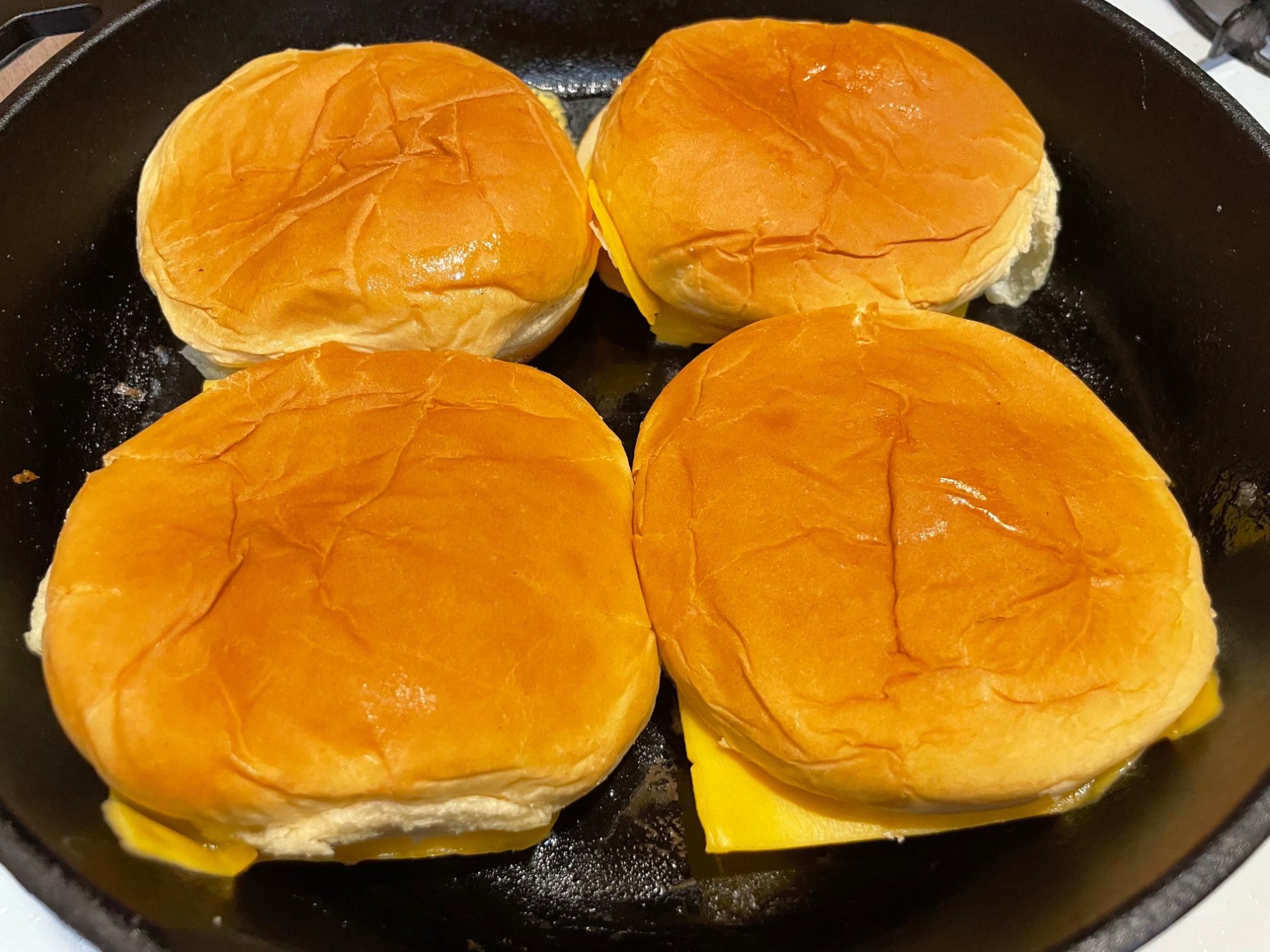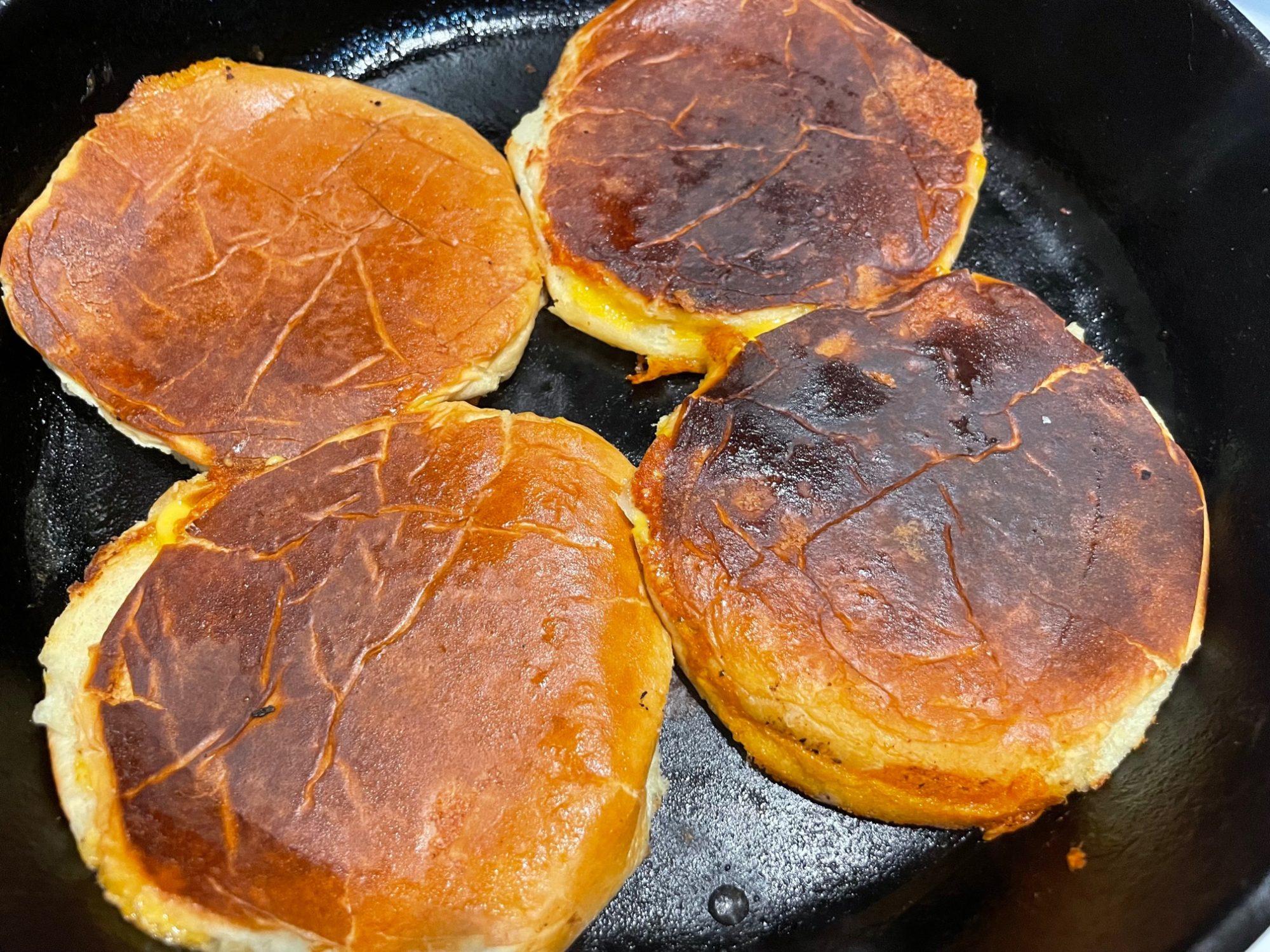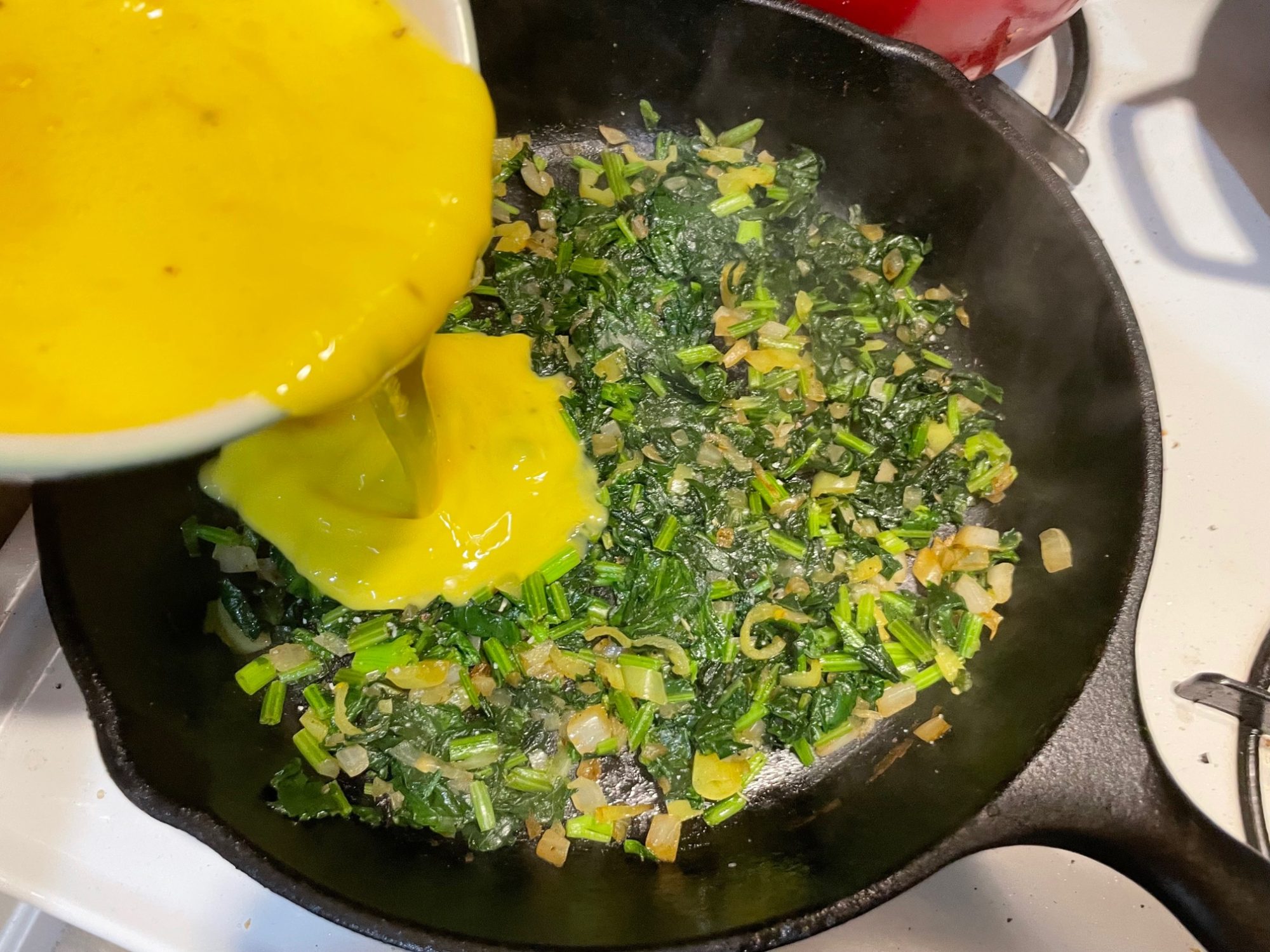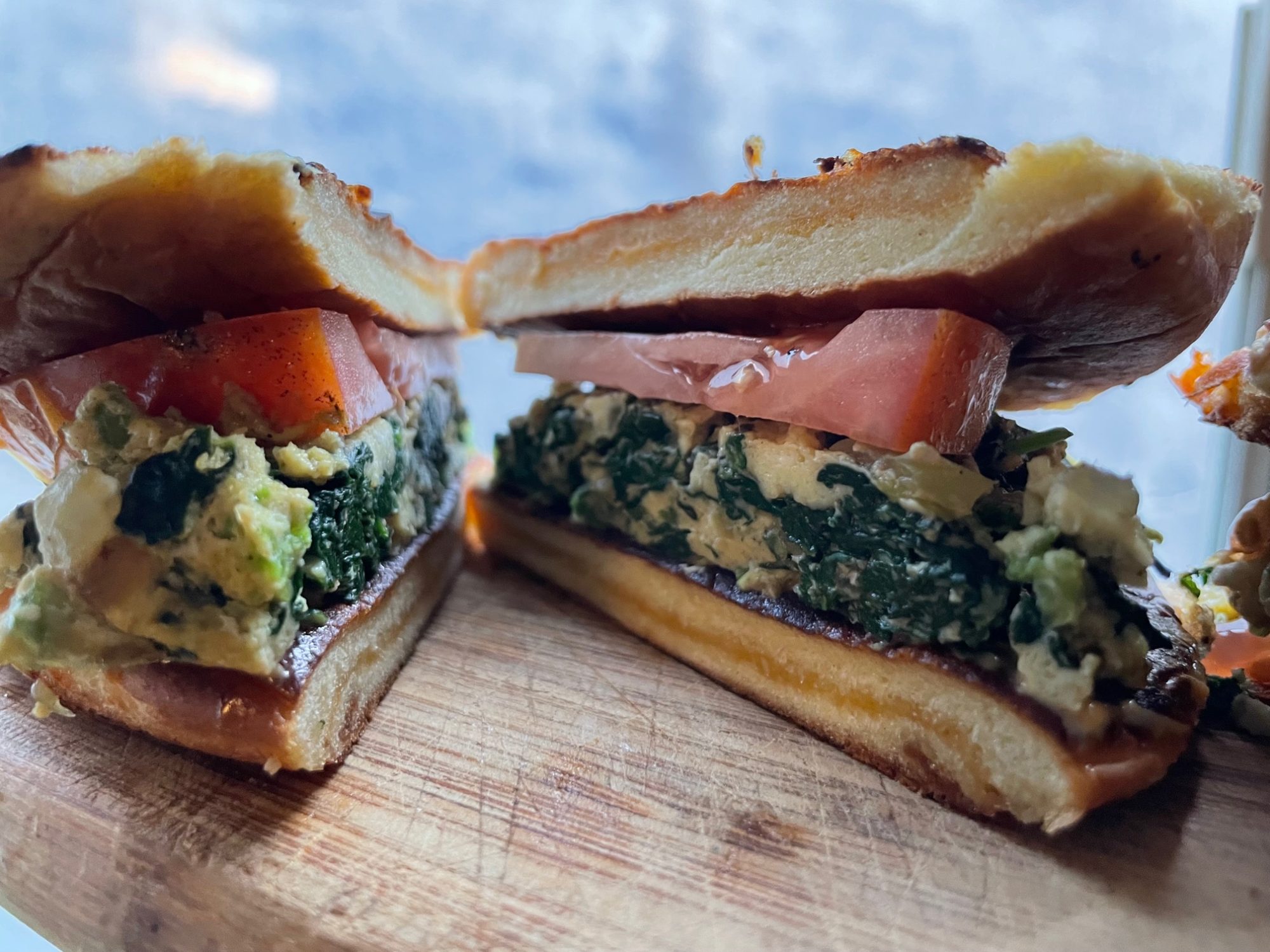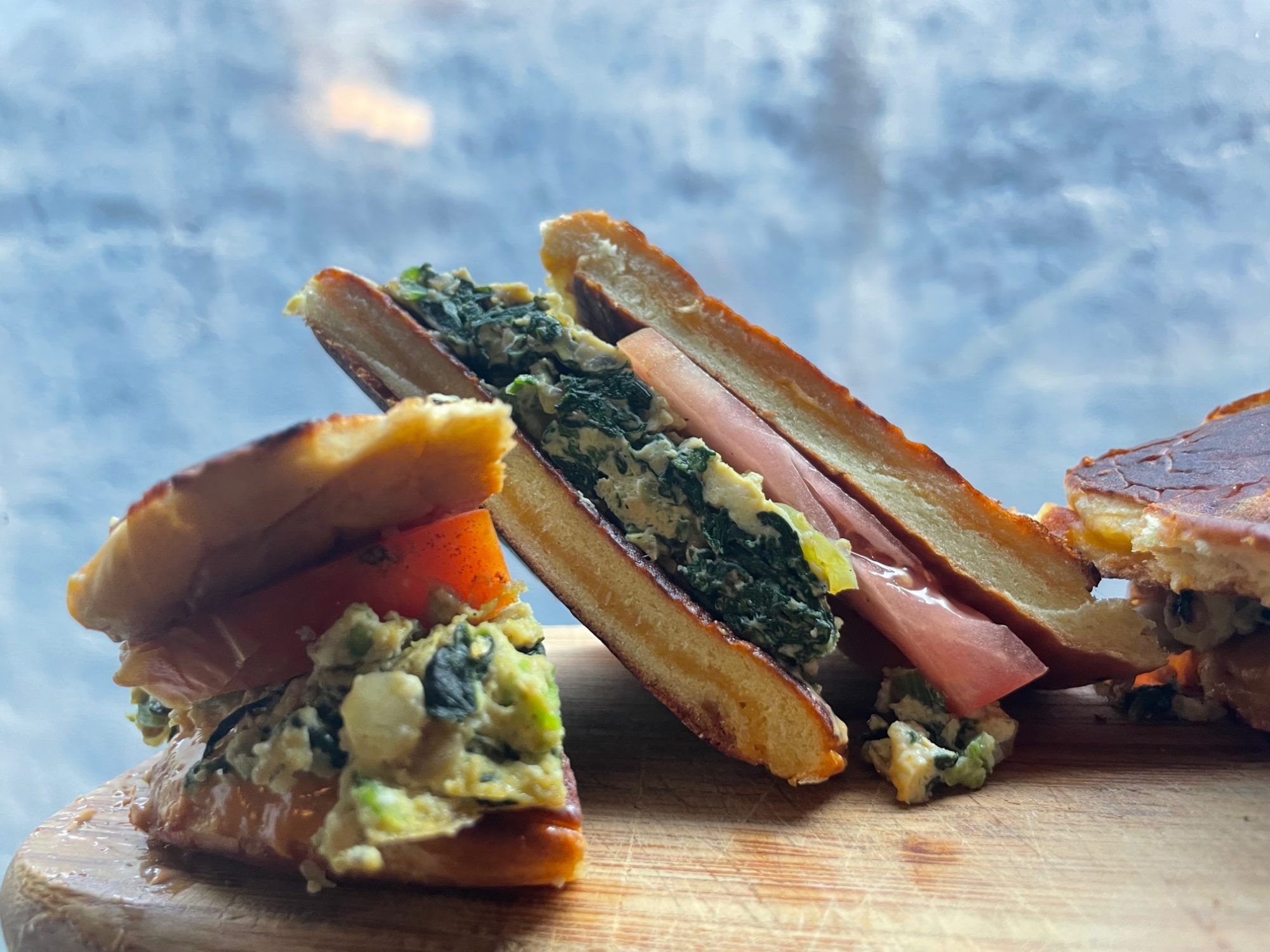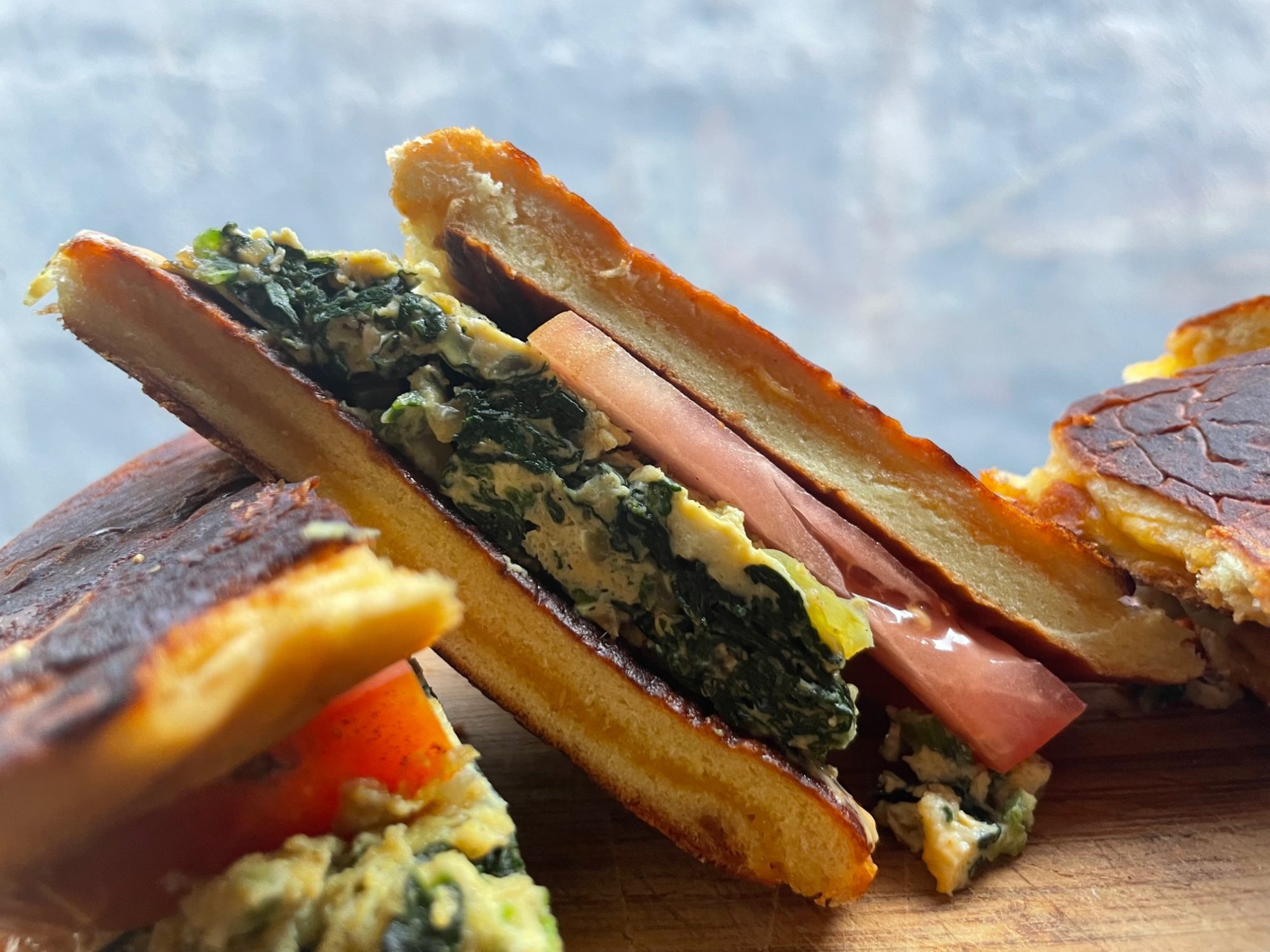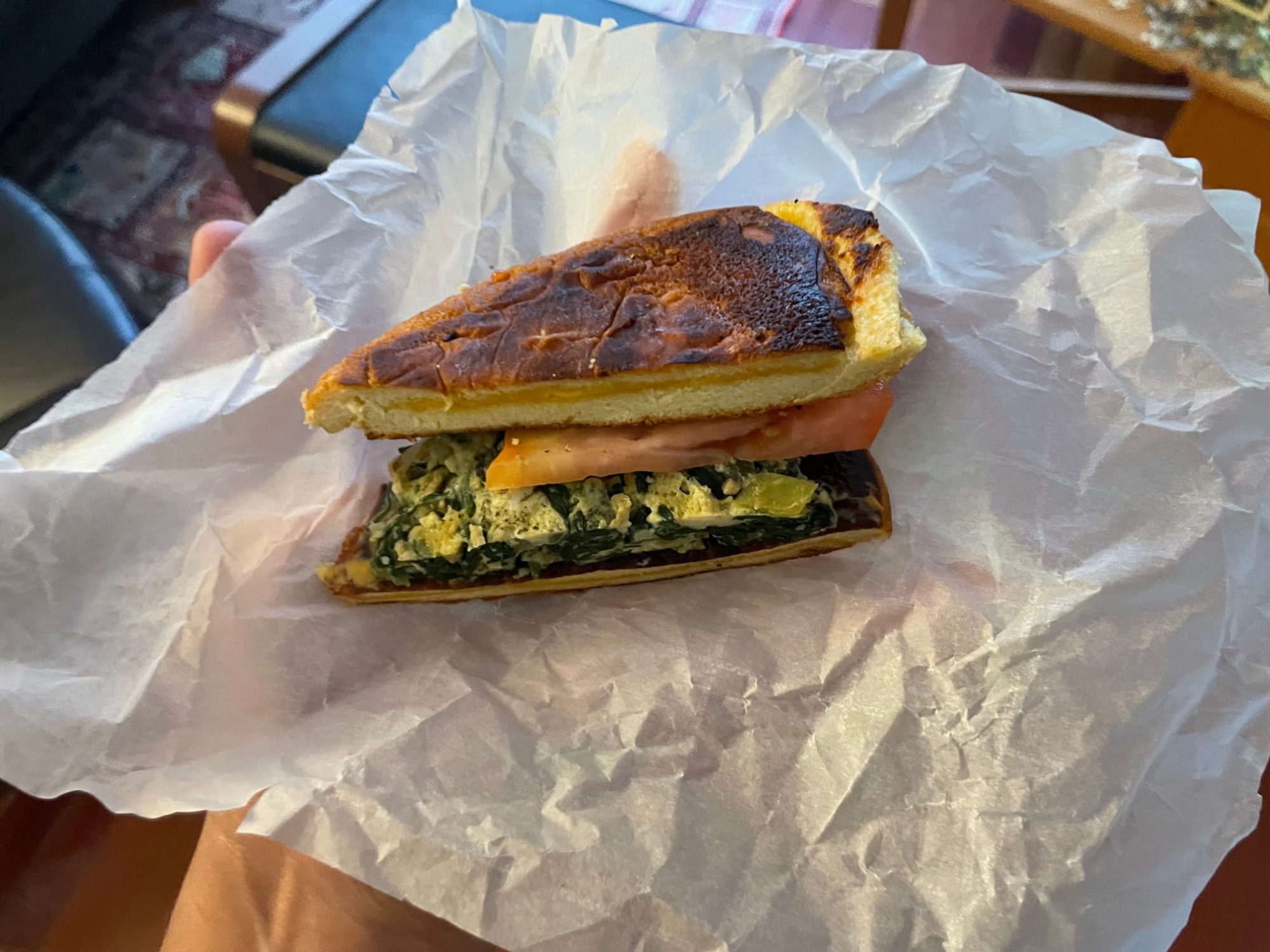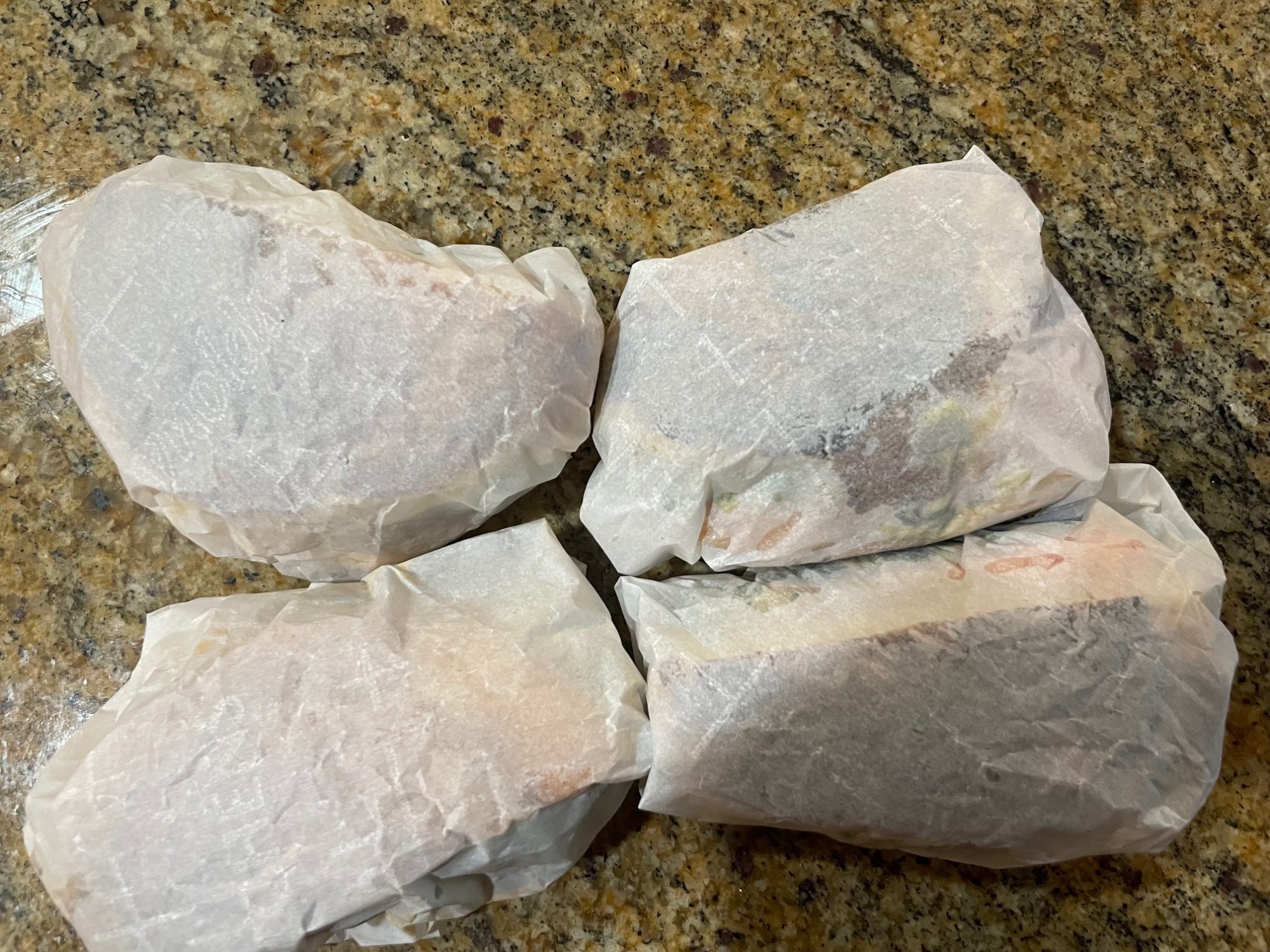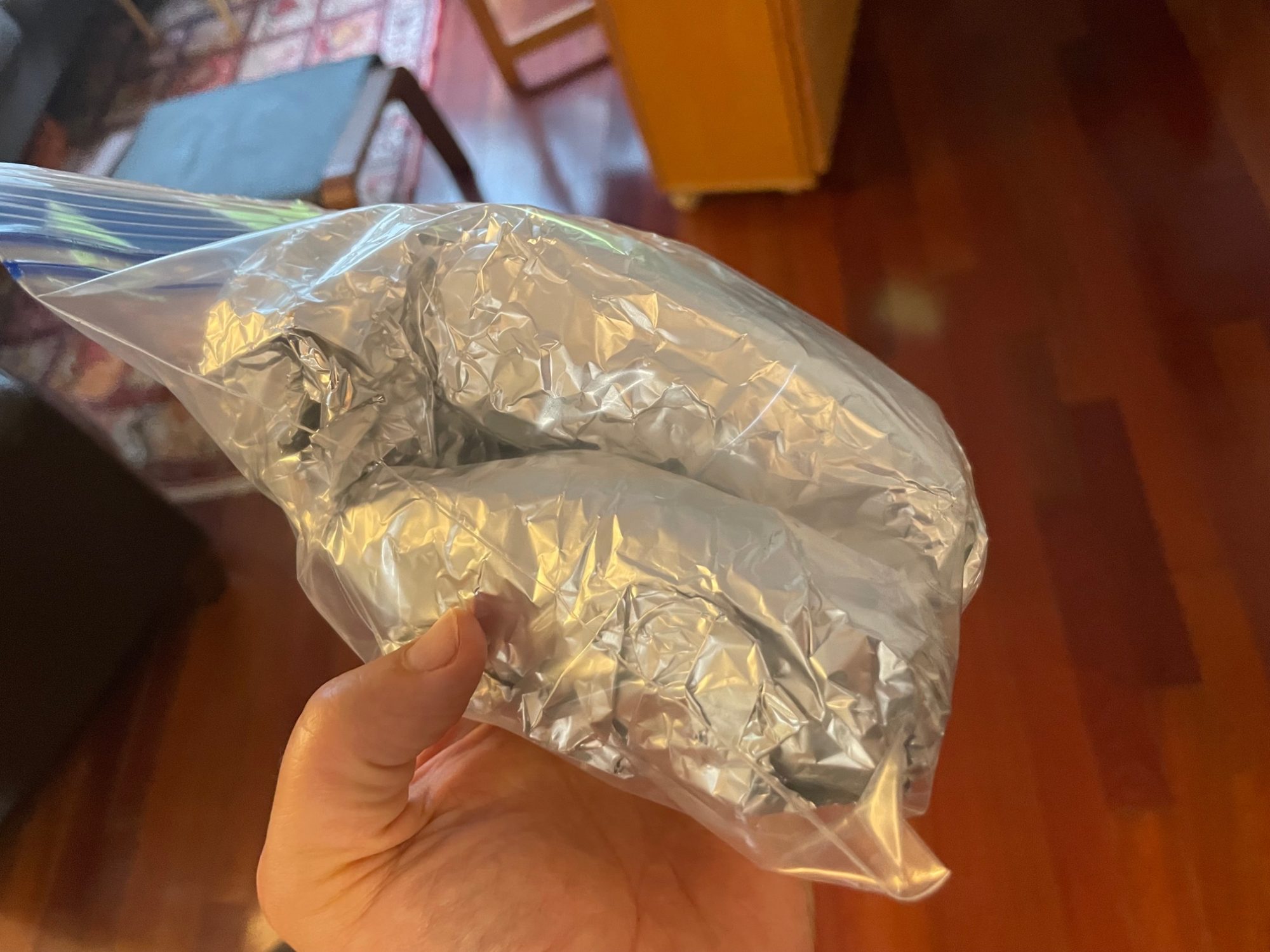 Makes 2 sammies (or 4 if you cut them in half!)
Ingredients:
small pat of butter, divided
4 hamburger buns
4 nice big slices of cheese (I had cheddar)
did I have some minced onion? (can't remember so lets call it optional)
1 cup of spinach leaves (or more?), torn
2 eggs
2 nice big slices of tomato
Take the butter and cut it in half. Add half to a hot pan and then add one side of the bun, topped with a slice of cheese, then the other side of the bun. I put my dutch oven on top to squish them down, turning after a few minutes to crisp/brown up both sides, like you would a grilled cheese..
Take those out of the pan and add the second pat of butter. Turn that heat down to medium low.
Add the onion and spinach and cook up for a couple minutes (& other things? is that a chopped banana pepper?).. Scramble up the eggs and add them. Season! Now, stir it all up while cooking. Fold that spinach in and it will cook down and mix in the eggs and get all scramble eggs like. I like to stop stirring toward the end and let it sit a bit to come together and make a patty.
Once cooked through after a few minutes, flip it, then cut the patty in half and add each piece to a slice of grilled cheese bun bread. Top with the other grilled cheese bun. Maybe add a seasoned slice of tomato..
You know, make a sammie.
Now, you can eat this while it is hot. Recommended.
And/or you can cut them in half (it is a whole bun after all), wrap them up in parchment, then foil, and put them in the fridge/freezer for later.
I took one out and put it in my hip bag (fanny pack) for my long summer cycling rides (which are keeping me sane), and ate it at the top of the ride by the lake. Perfect size! And it warms up by then and gets all smooshy, which I love.
You might not..
But that's ok.
Just do something nice for your future self.
Anything..