I hate raw celery.
There it is.
I can sauté it for stuffing or casseroles. Pureed for soup? Yum.
But it is grilling season, and I am anxious about the impending winter, so I am still grilling everything.
Can you grill celery to make it delicious?
Yes, YES YOU CAN.
Add cheese. Oh, and pickled onions. Do you know about my pickled onion obsession?
Well, I have one. New pandemic staple.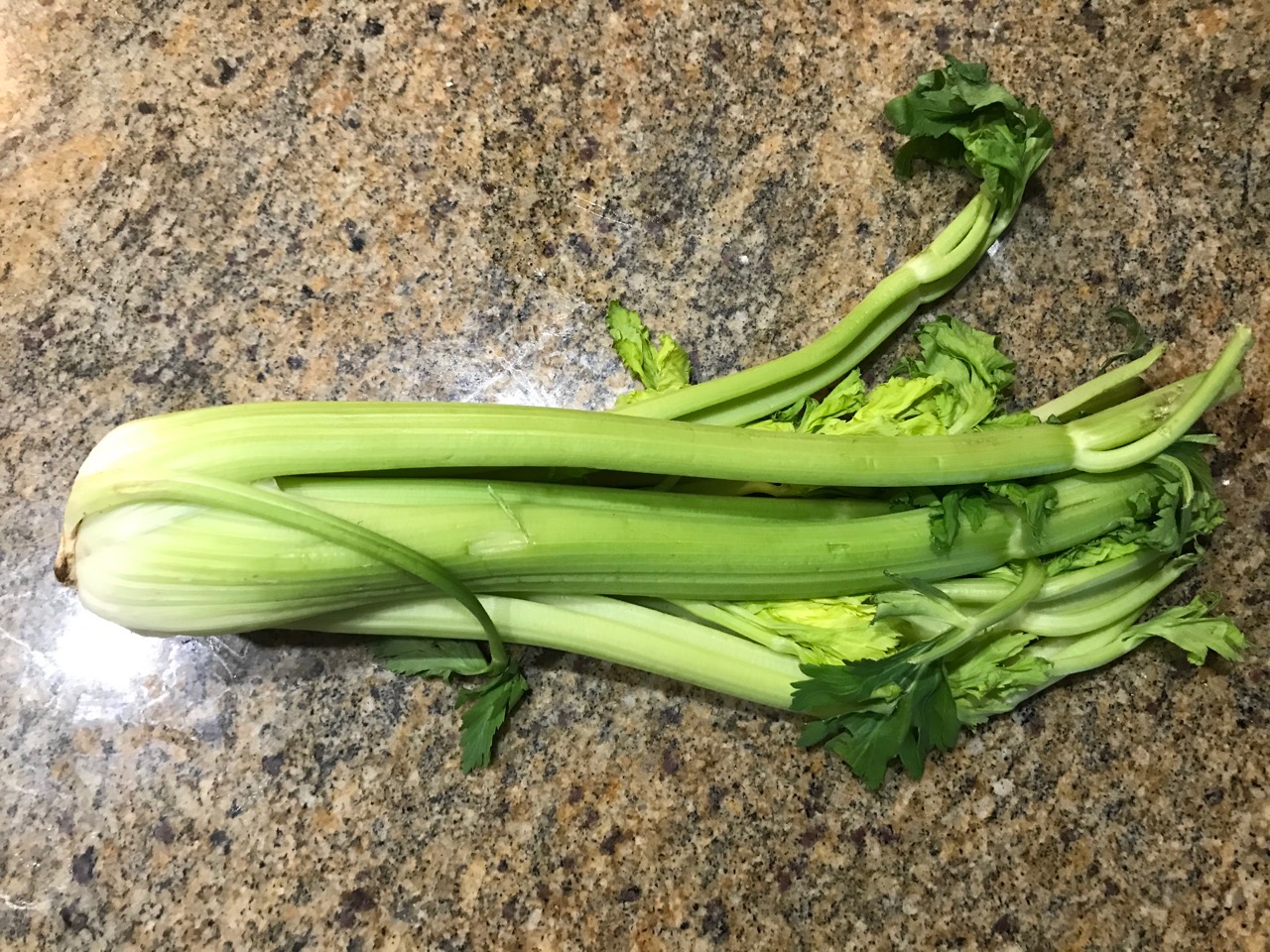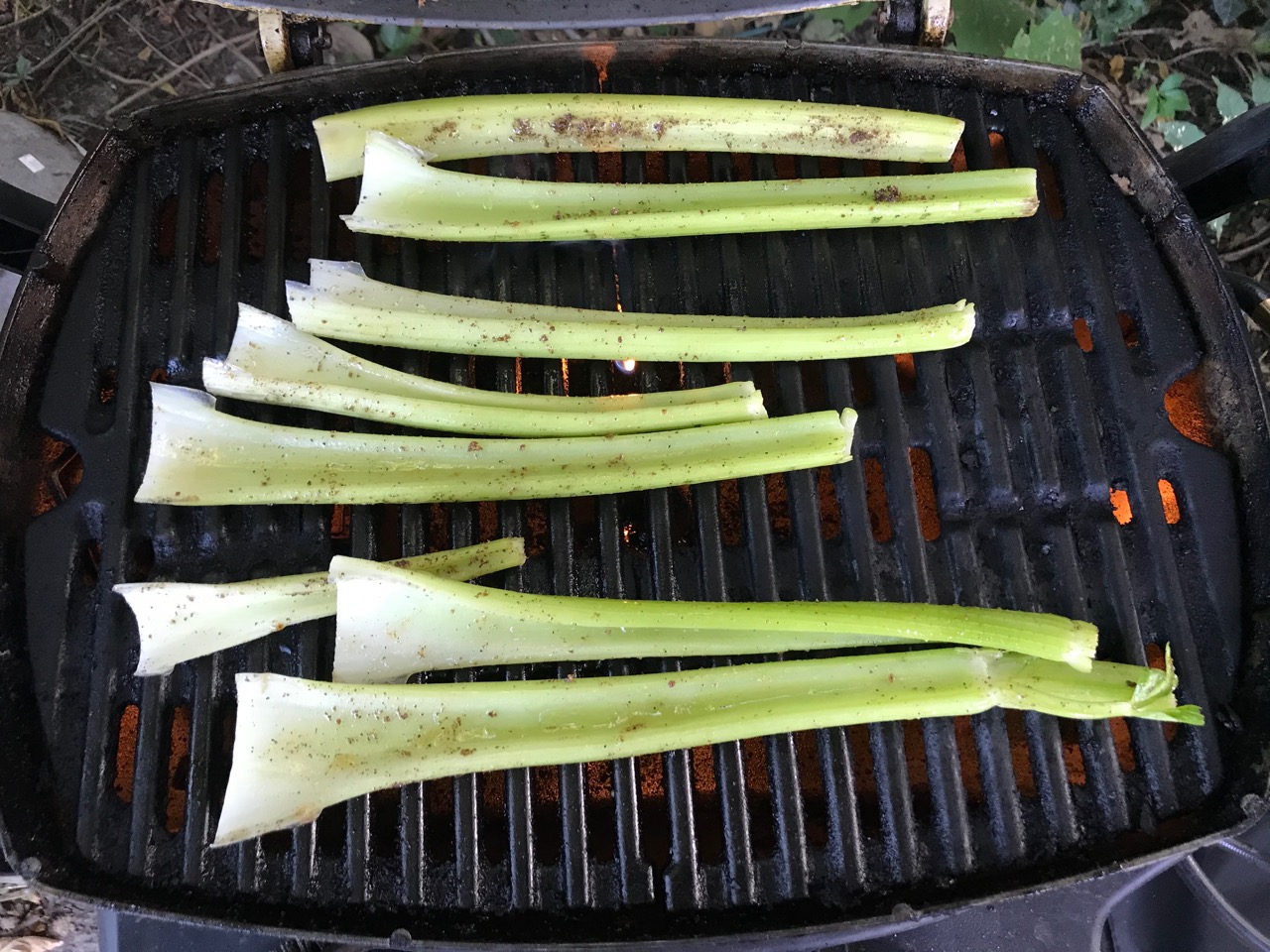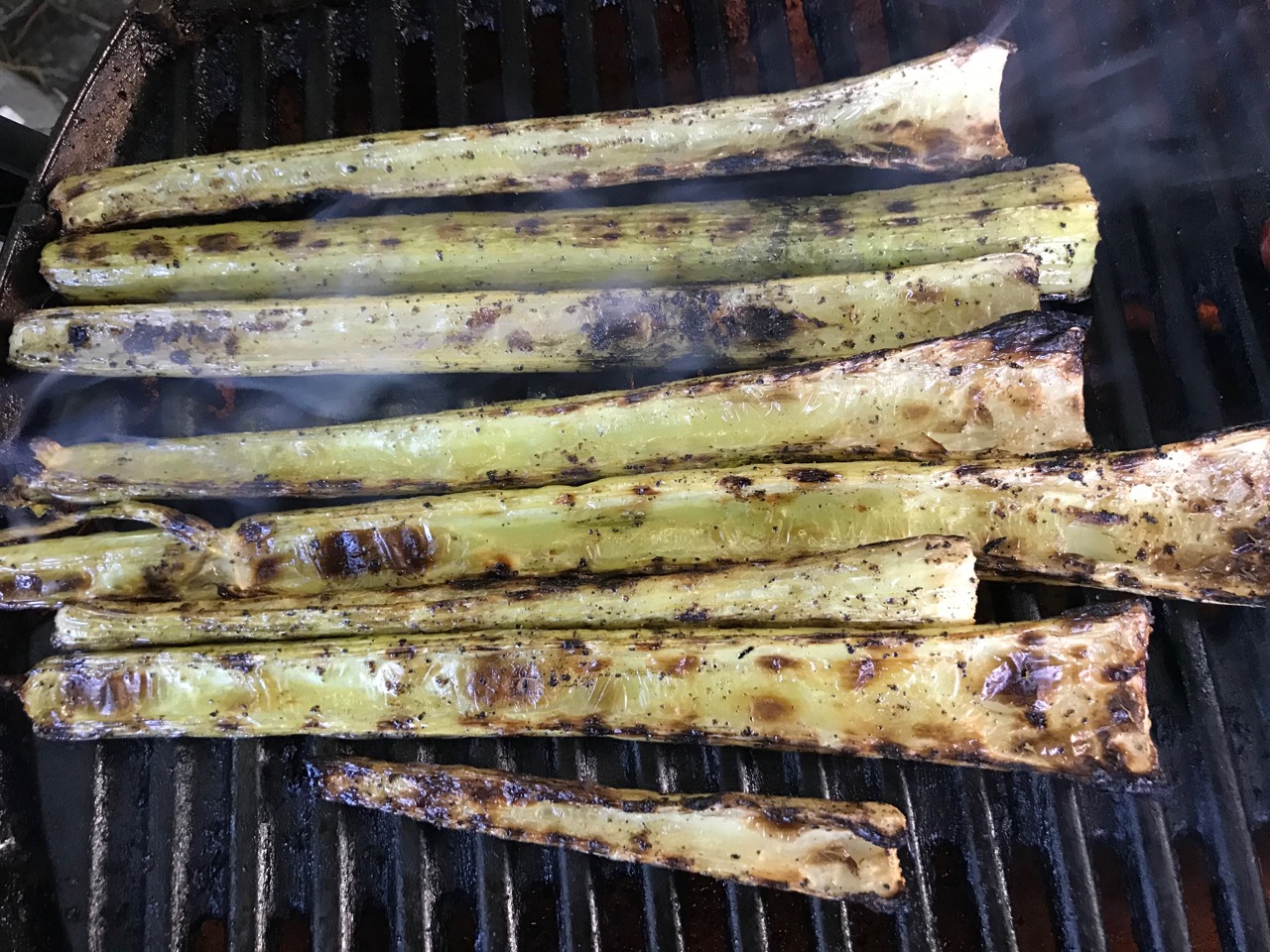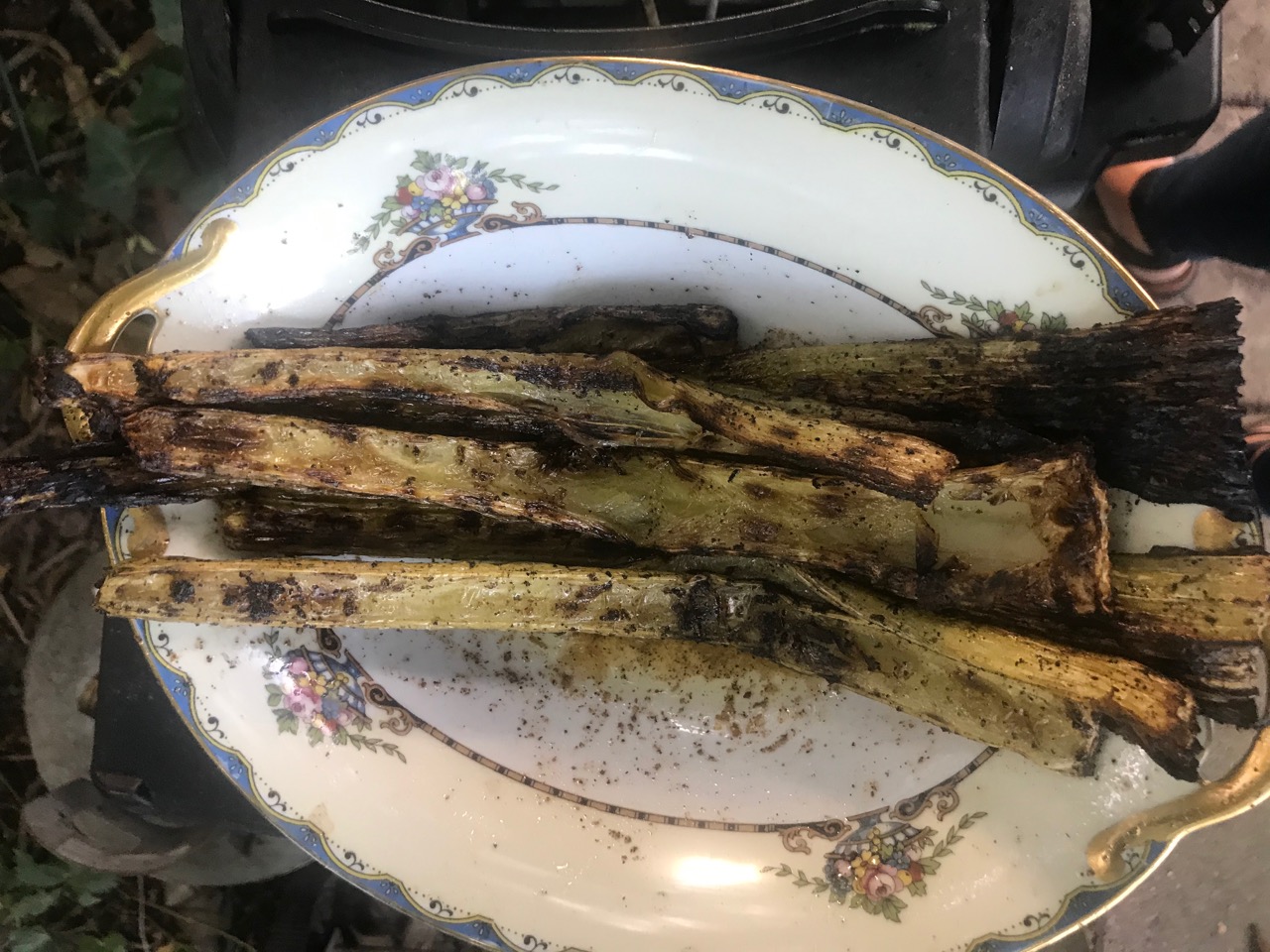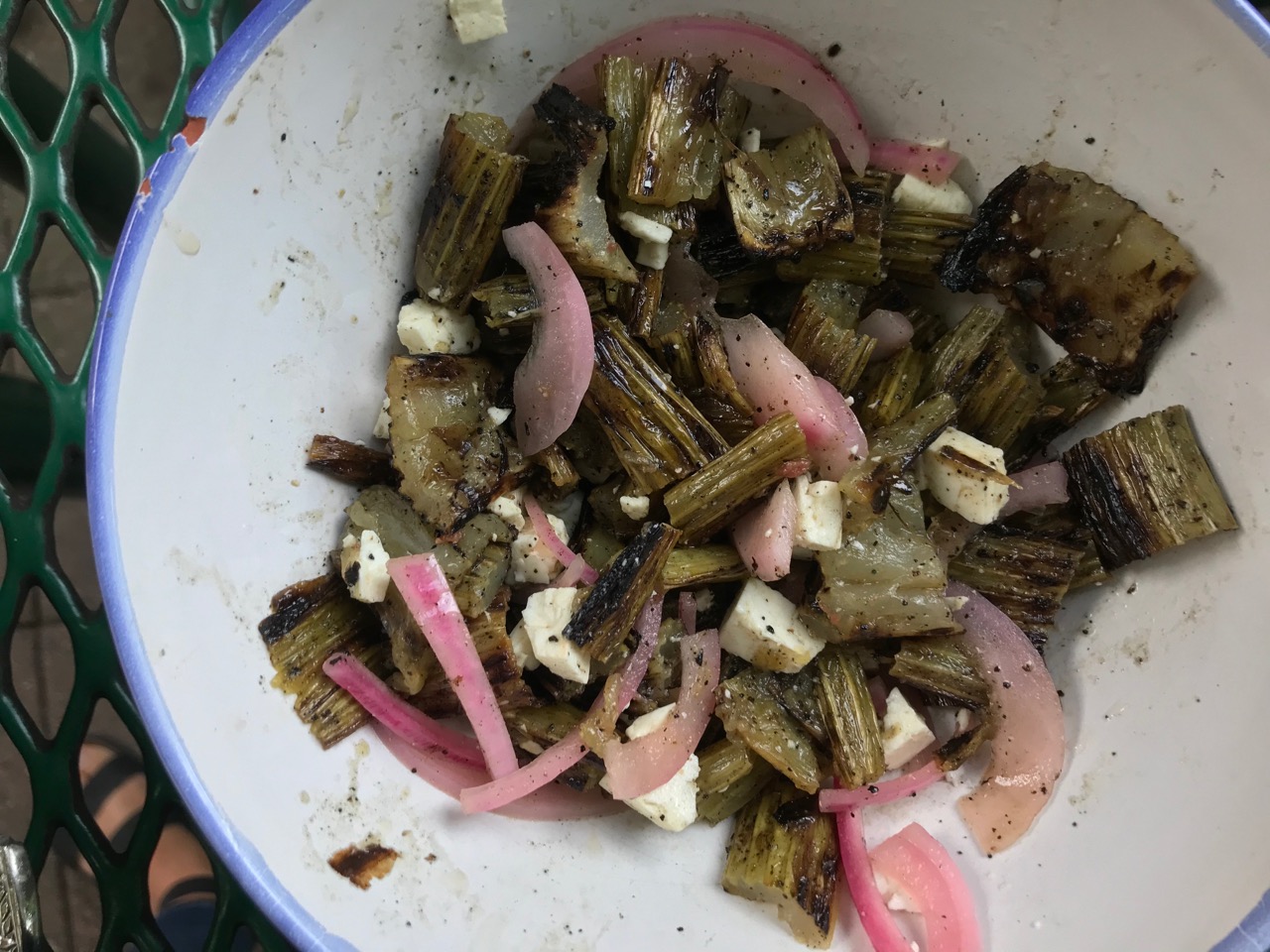 Ingredients:
a head of celery, trimmed and washed (save the ends for your freezer stock veggie pile)
oil!
seasonings – I think I used za'atar here..
quick pickled red onions (or thin sliced onions, soak them in water or vinegar for an hour or so to cut the bite)
feta!
Grill the celery by dousing it in oil and seasonings. Za'atar works nice here but you could do all kinds of things.. Add to a hot grill and grill grill grill, turning occasionally until it is soft and browned up: 10 or 15 minutes?
Take it off and chop it up into bite sized pieces.. Add things. Like quick pickled onions and chopped feta. Season.
So simple and good.
I am grilling celery now forever.