Grilled Beach Nachos!
Do you know about my annual beach camping trip, where we are the most minimalist we can be, so no camp stove, no fancy gadgets, just grilling everything over the open fire?
See Overnight Fire Baked Potatoes OR Pickles in a Blanket OR Zucchini Crescent Roll.
So we are always looking for ways to do this creatively and easily.
This year, enter the last night nacho dinner. Add all the leftovers you have from the last few days, wrap it all up in a foil packet, & eat nachos for dinner.
You're welcome.
All you need is a bag of chips and some shredded cheese for the last night, so no worrying about having to keep things cold and shelf stable until the last night on a hot hot hot beach camping weekend..
No dishes.
Also, fun.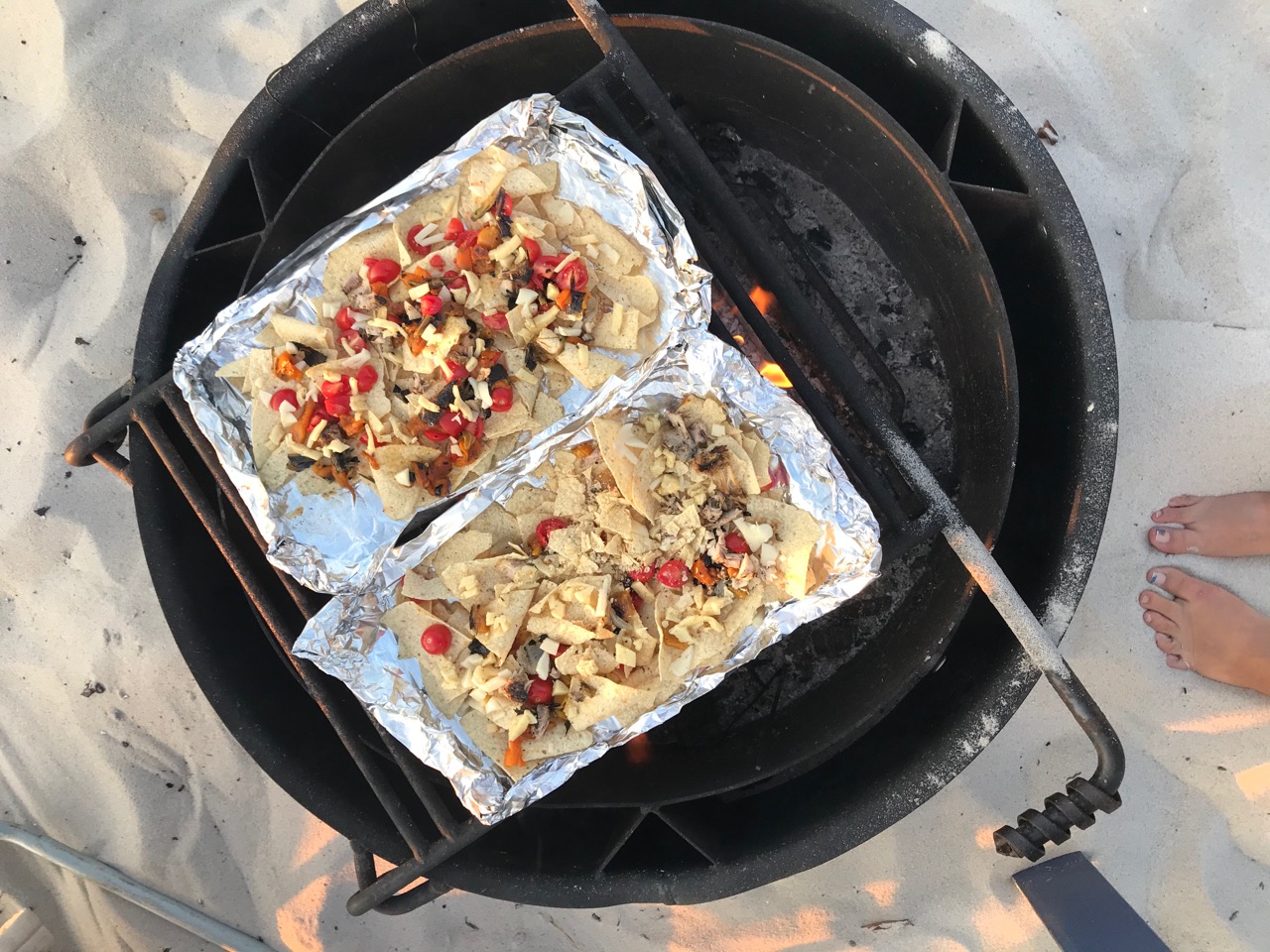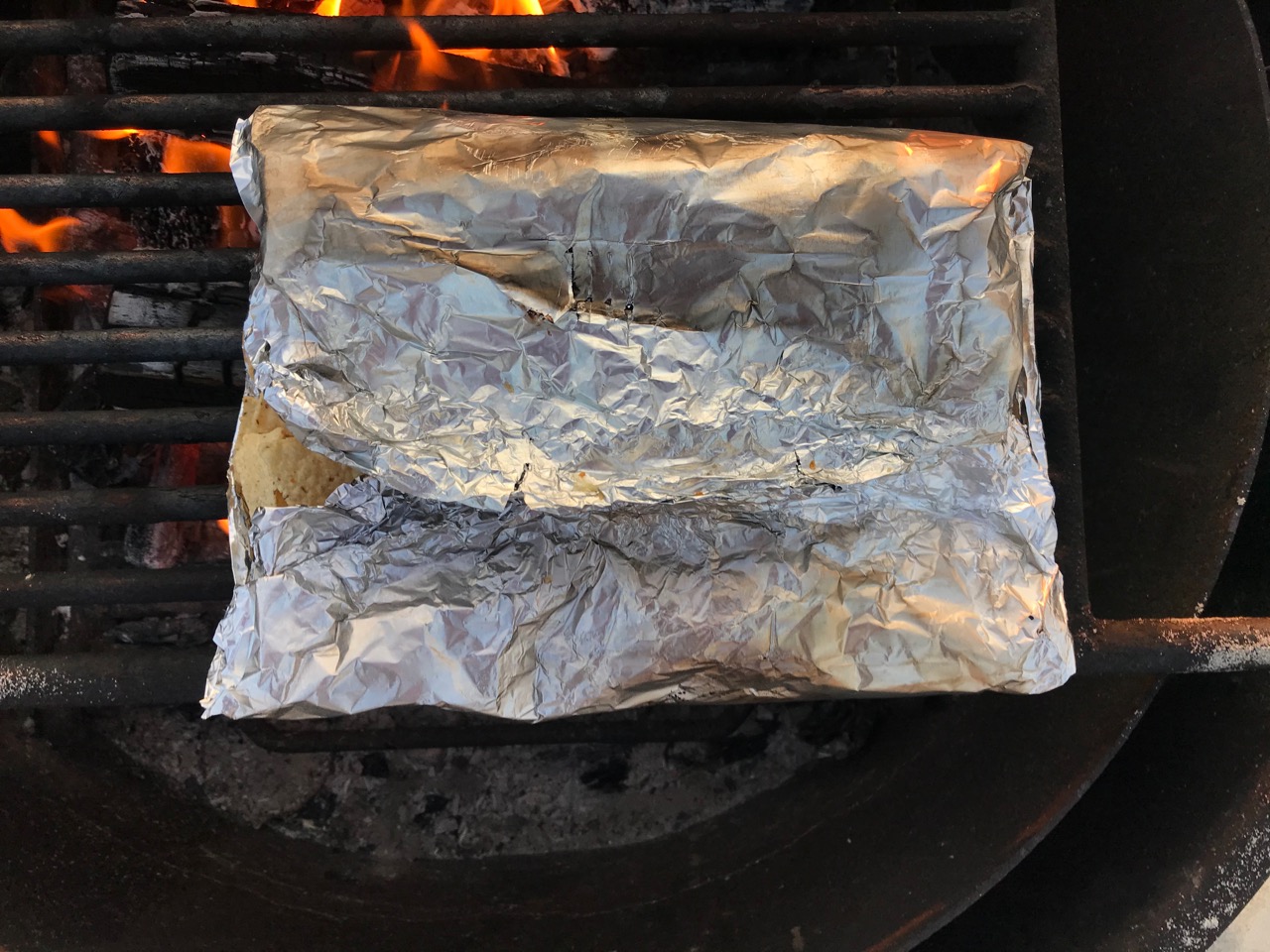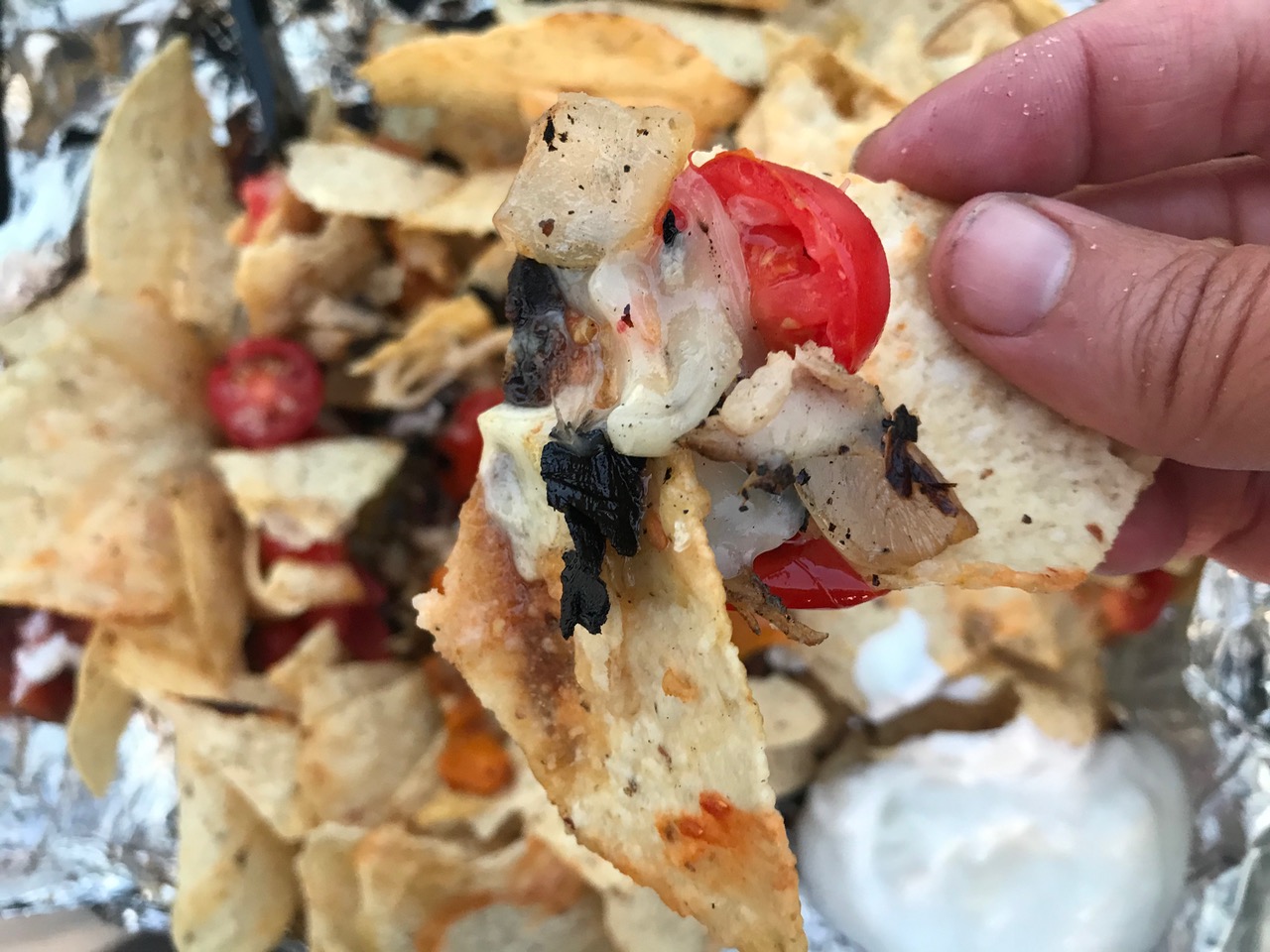 Ingredients:
foil
oil spray?
tortilla chips
leftovers! sliced tomatoes, cooked chopped chicken, grilled peppers/asparagus/vegetables/etc., pickles?
cheese
A sheet of foil. A spray of oil? Spread out the chips and then top with your leftovers!
We discovered that shredded cheese would work much better than chopped.. FYI.
Now, cover the packets, like you are a scout. And drop on the camp fire. Turn it over after a bit. Give it a chance.
Open, eat.
Hopefully while sitting in the sand with your drink and your ukulele..
Just Go Camping.