You have heard of french onion soup? 
Well, I had an overwhelmingly large set of green onions from the farmer's market. 
Really big ones..
So, I approached it like french onion soup.
And I had some leftover enchilada sauce in my freezer. But you could use stock, like normal.
Or whatever else you've got..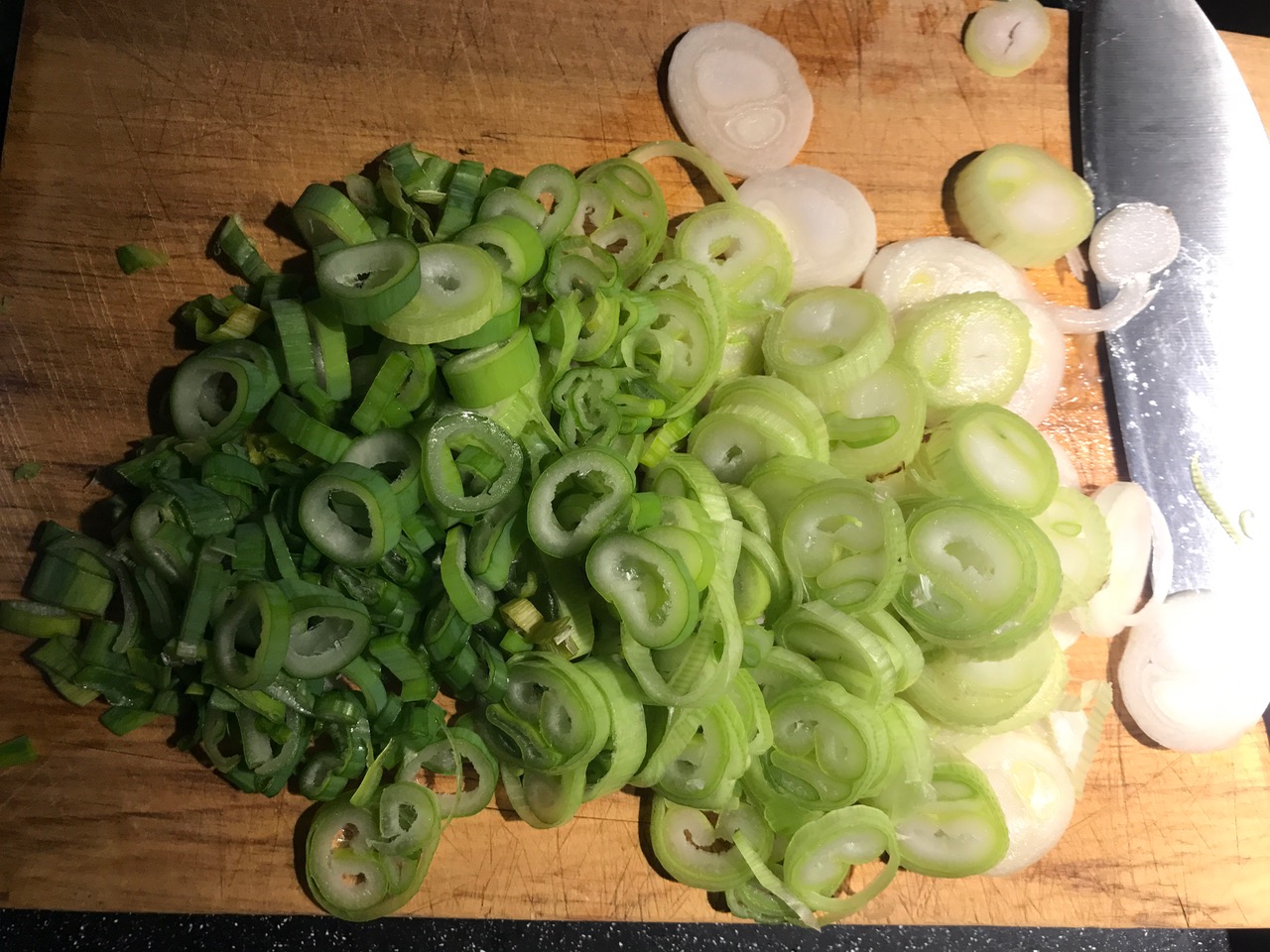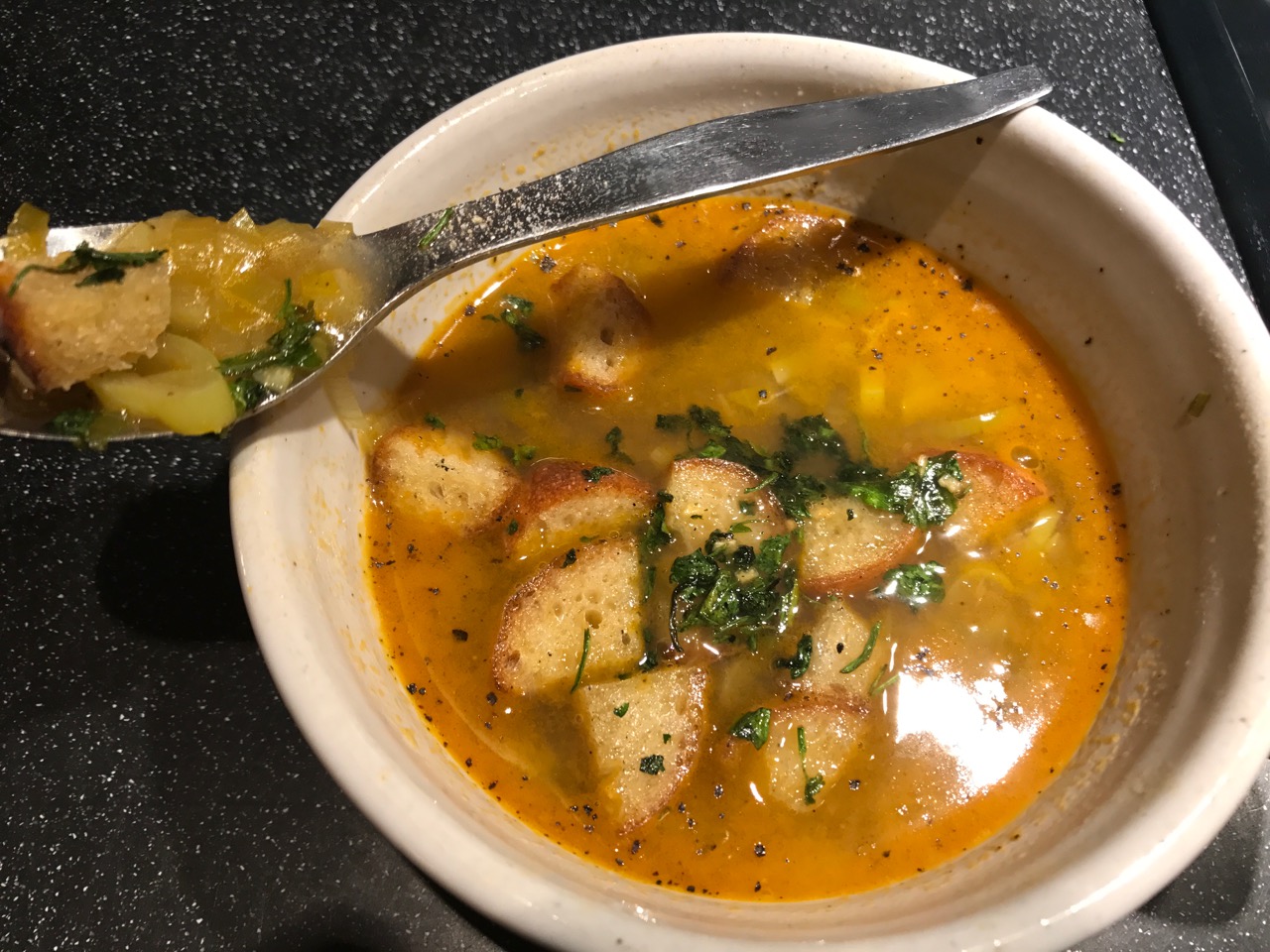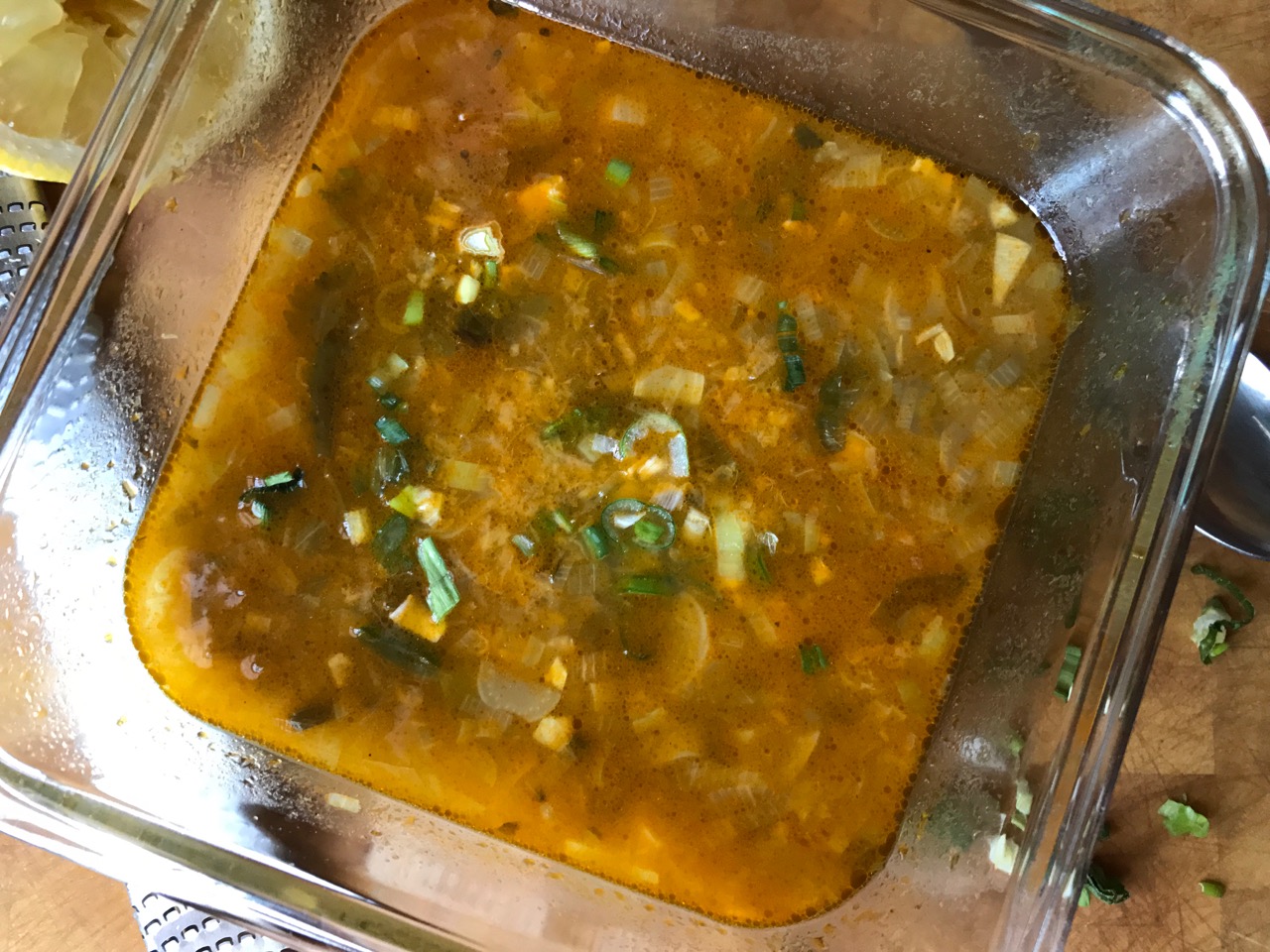 Makes enough for 2..
Ingredients:
1 large pat of butter, divided (1 tbsp?)
1 splash of oil
1 to 1 1/2 cups of diced green onion (it was just one large one for me)
1 garlic clove, diced
4 cups of water
2 tablespoons leftover enchilada sauce (what you have)
juice and zest of 1/2 lemon
Parmesan cheese
1 tsp diced cilantro
some leftover bread, cut into small cubes (1/2 cup?)
In a medium hot pot, heat up a splash of oil and a bit of the butter, keeping some. Add the onions and cook down for 5 minutes or so until they get kind of translucent. Don't burn them. Add the garlic and cook for another minute or two until just fragrant. Add in the enchilada sauce and water (or stock). Bring to a simmer and simmer for 10-15 minutes, until it cooks down a bit and gets thicker.
Take off the heat and finish with the lemon juice and zest and good amount of Parmesan cheese. Fresh cracked pepper and as much salt as it needs..
Oh, and croutons. In a hot pan, melt the rest of the butter and stir in the cilantro. Stir in the cubed bread and cook until they start to brown and get crusty. Until they become croutons.
Glorious.