Instead of water, we boiled our corned beef and cabbage in ginger ale. It gives it this sweet sweet taste. Plus you can drink ginger ale when you eat it..
Sweet.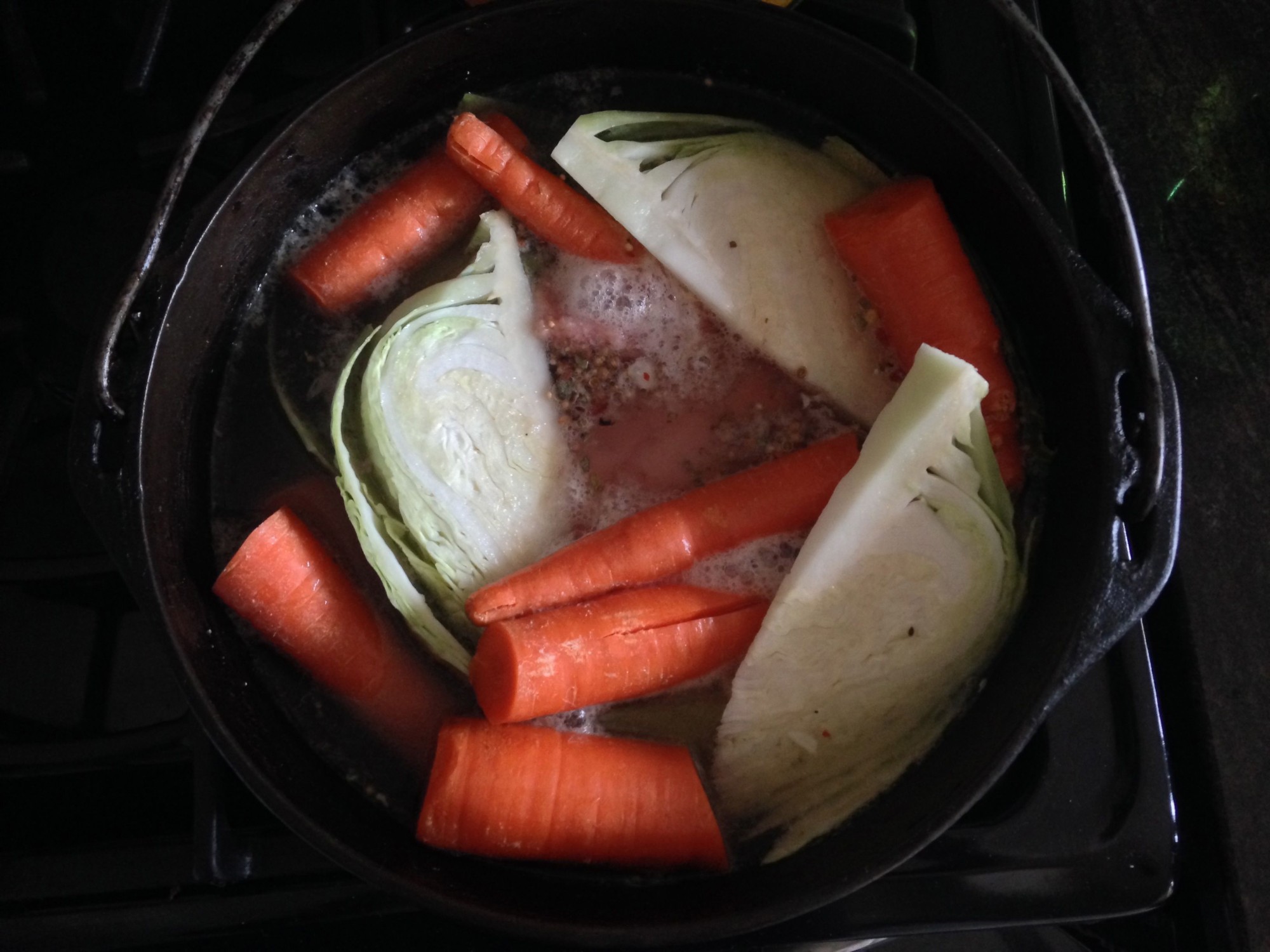 Ingredients:
1 corned beef roast- 3-4 pounds
1/2 cabbage, cut into 4 wedges
4 big carrots, cut in half
1 liter ginger ale
In a dutch oven or pot, put the roast in fat side up and sprinkle on the seasonings. Tuck in the cabbage and carrots and cover the whole thing with ginger ale. It was about 1 liter for me. Bring to a boil, cover and simmer for 3 hours.
That's it. You don't have to do anything else. Take it out, cut it against the grain and eat it all. Maybe with soda bread..
Serves about 4.