Think of this as your own personal sized Spanish tortilla. 
It is much easier to flip when it is tiny..
And just look at my garlic chives plant!
Cutie.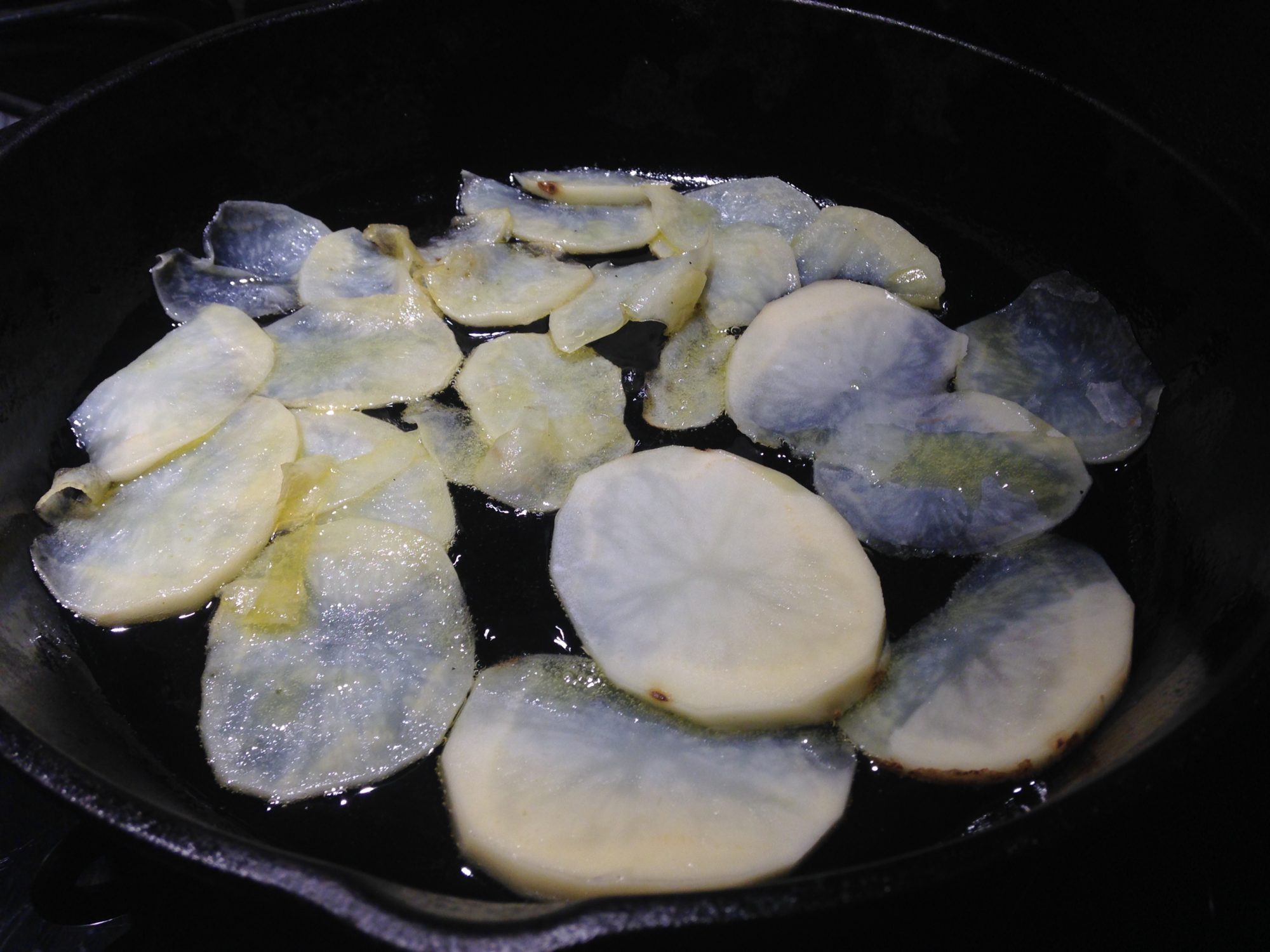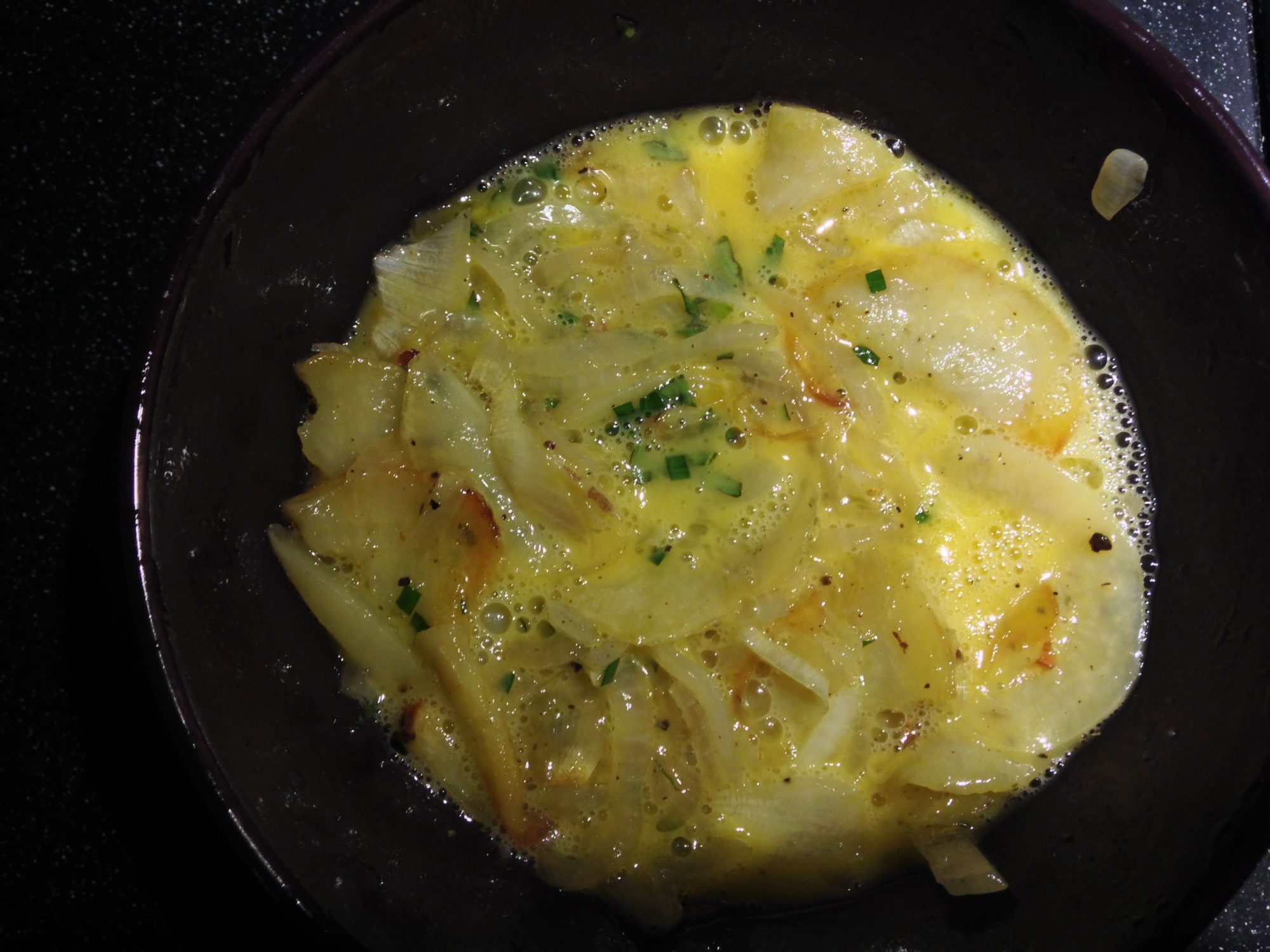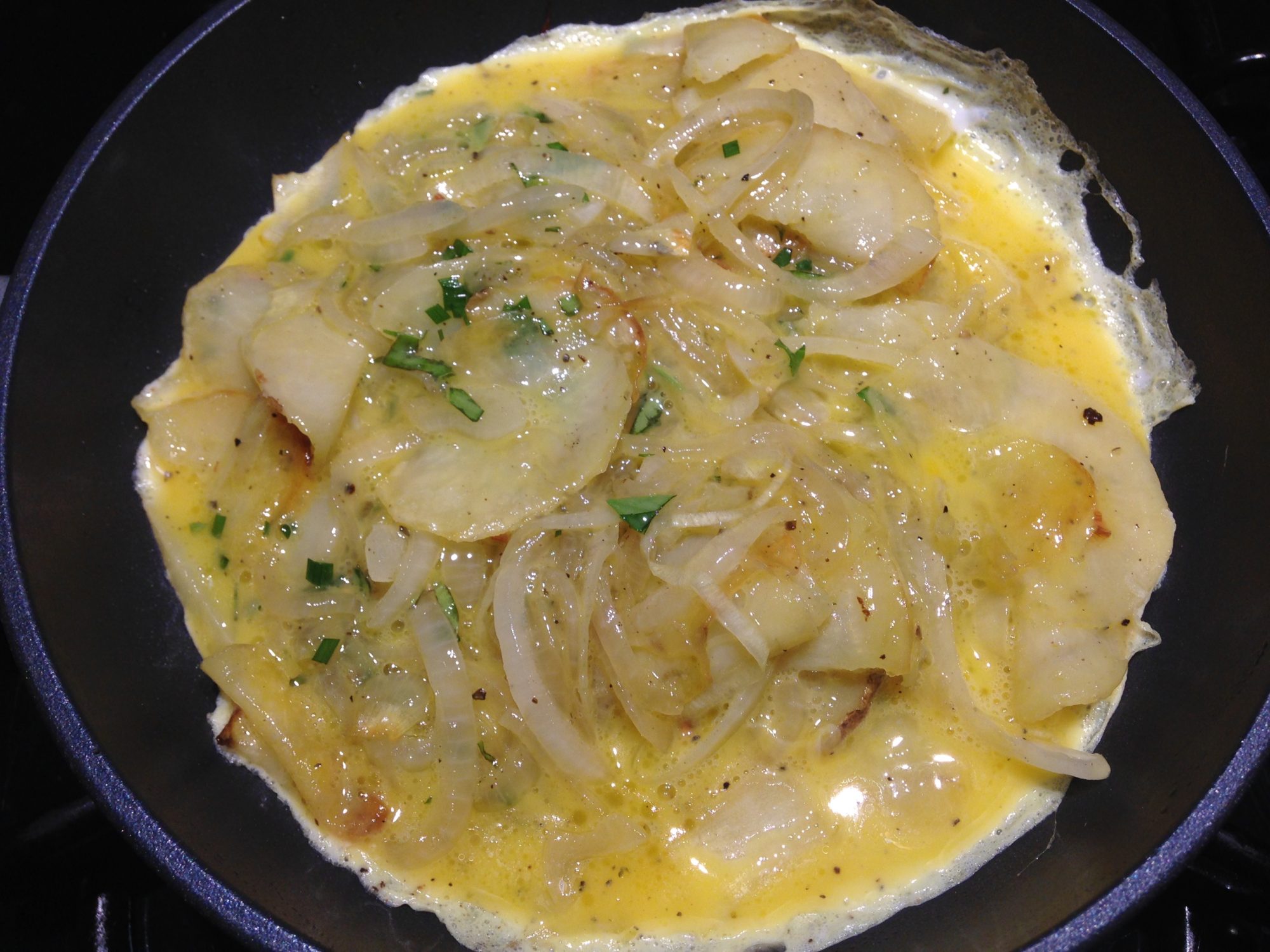 Ingredients:
1/2 medium russet potato, sliced as thinly as possible
a glug of oil (1/4 cup?)
1/4 medium onion, chopped
2 eggs
2-4 tbsp diced garlic chives
Thinly slice the potato or use a mandolin. In a medium hot pan, add the oil and cook the potato slices in a single layer, flipping them over after a few minutes and being careful not to brown them or fry them. You want them just fork tender, but not over cooked. You will have to do them in a few batches.
Take them out and put them in a bowl. Once they are cooked, do the onions the same way, not browned, just softened. Add to the bowl. Reserve the oil.
In a separate bowl, scramble the eggs. I like to add a dash of water to mine, but you can do milk or nothing or whatever. Season and add the chives. You could add some cheese here too if you want, but I didn't.. Not sure why.
Once the potato mixture is cooled a bit, pour in the eggs to cover the potatoes. Then in a small nonstick pan, add some of the leftover oil and heat over a medium hot. Add the garlic chives and cook for just a minute or two. Pour in the egg potato mixture. It will sizzle and cook fast, so you want to use a spatula and tip the pan to let some of the uncooked egg mixture flow down into the bottom of the pan to cook.
After 5 minutes or so, you will start to smell the eggs cooking. You can carefully lift up a side to see the bottom. It should be browned and the top should start looking set, but still a little wet from the uncooked eggs.
Take a plate and put it on top of the pan. Flip it over, then carefully slide the tortilla back into the pan to cook the other side for another 3-5 minutes. I take mine out by flipping it back onto the plate.
Sprinkle with more garlic chives and enjoy it all to yourself!