Because the holidays are weird and sometimes people come to see you and leave baloney in your fridge..
Add in some gourmet mushrooms cooked really slowly. And cheese, of course. Cheddar.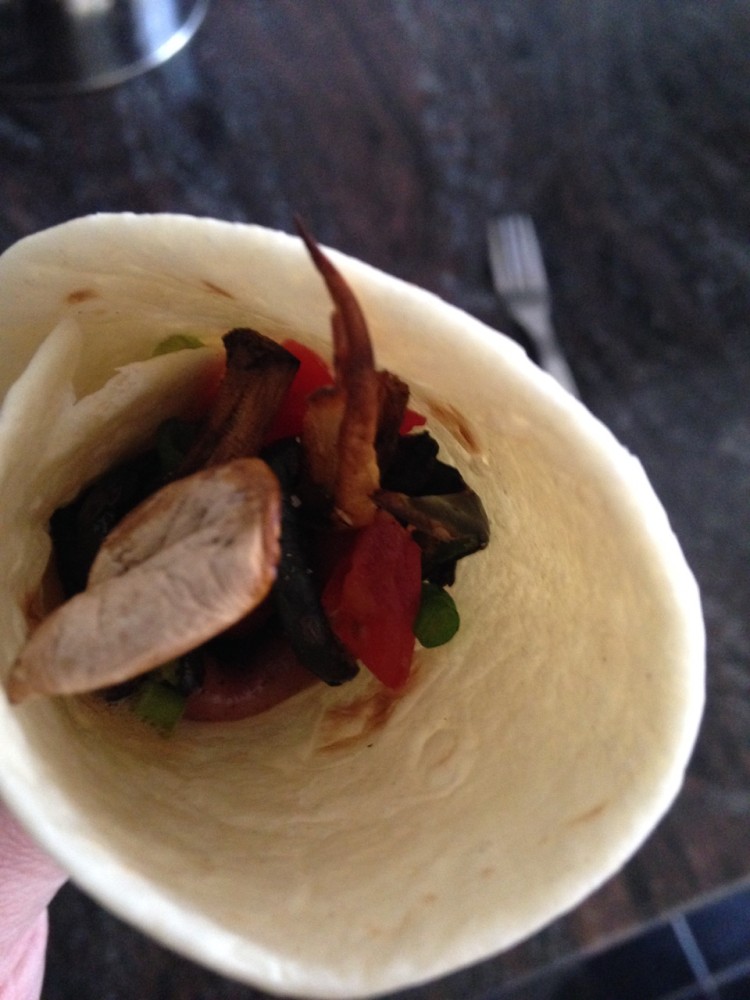 Ingredients:
sliced baloney
cheddar cheese slices
a few tomatoes, chopped
scallions, sliced
small tortillas
mushrooms
Cook up the baloney in a hot pan until it gets crispy good. Then use that grease to cook up the mushrooms. Add the cheese, baloney, tomatoes, scallions and mushrooms to the tortilla and wrap it up.
Super good. Tasty. Salty. Savory snack.