The fries are really a topping..
You crisp them up in the oven really well. Really well. Crisp, crunchy, chopped.
Then you add them into the soup at the very end, when plating. 
It gives the soup some weight, some heartiness.
And helps you get rid of those left over french fries! 
French fries are the hardest thing for me to re-use (they get soggy, they taste terrible, or they are just plain boring).
And would you believe it if I told you these were my nephew's leftover french fries from the cafe at the National Museum of African American History and Culture?
Yep, stored away in my bag. I am such a hoarder..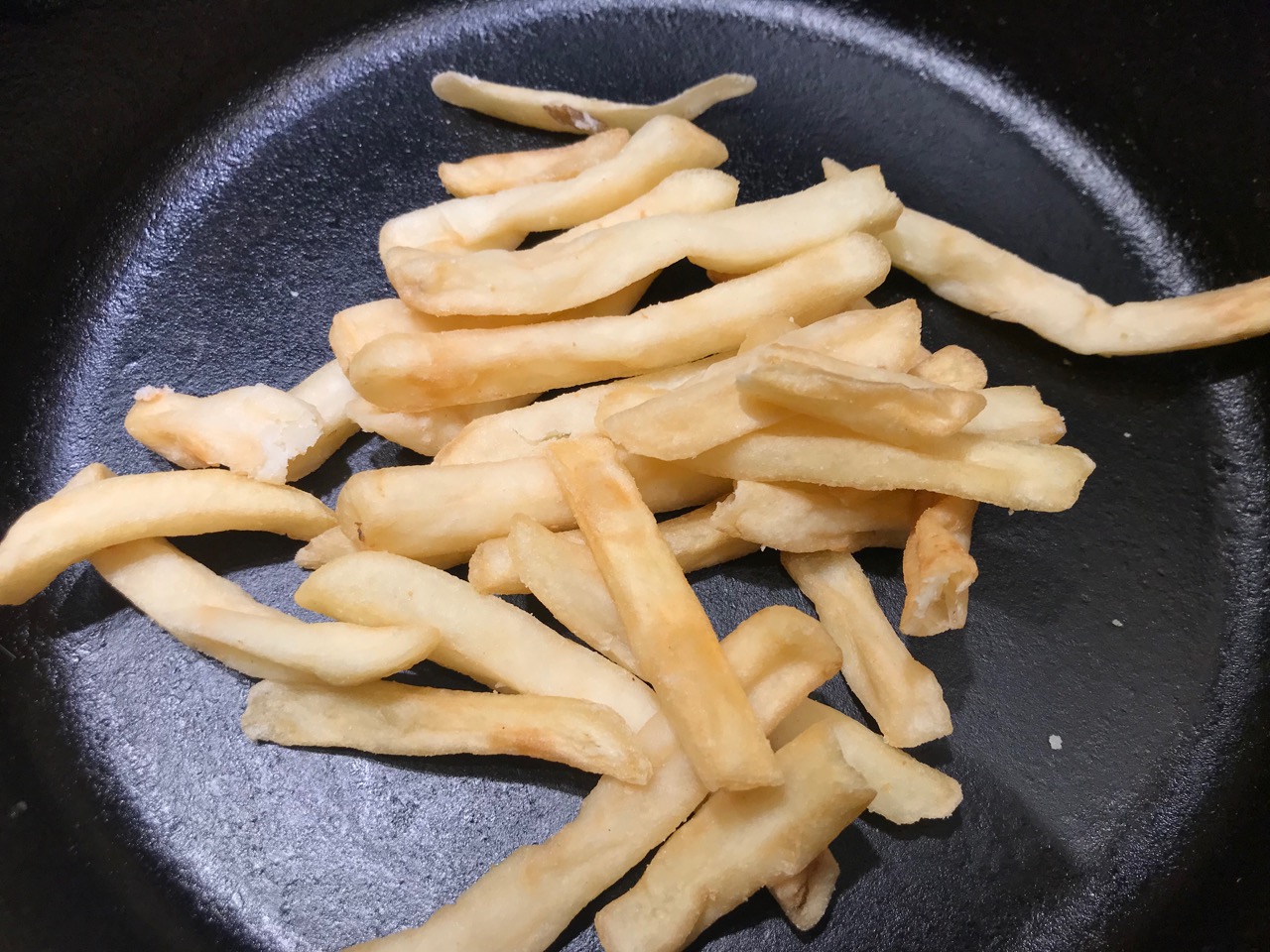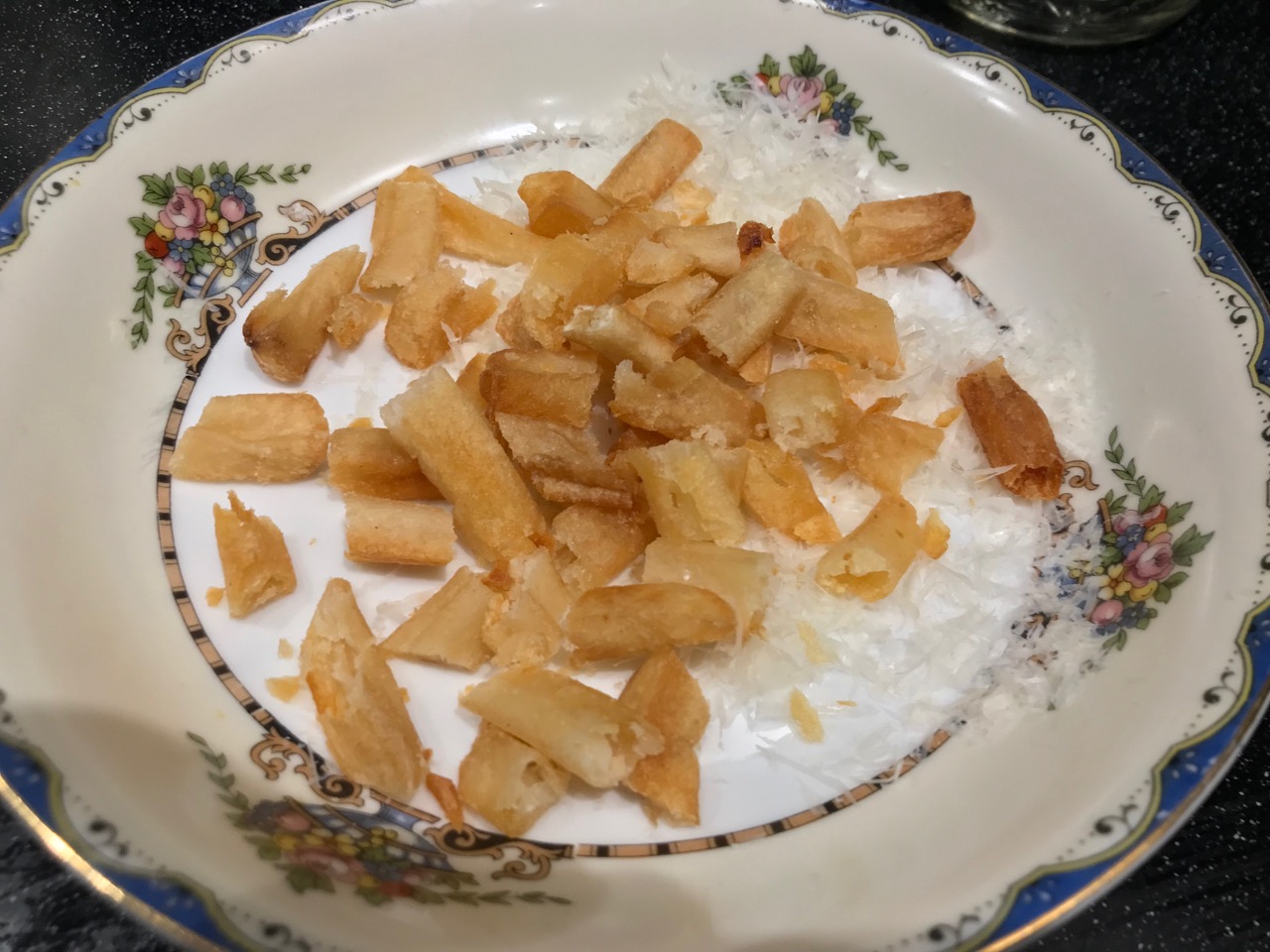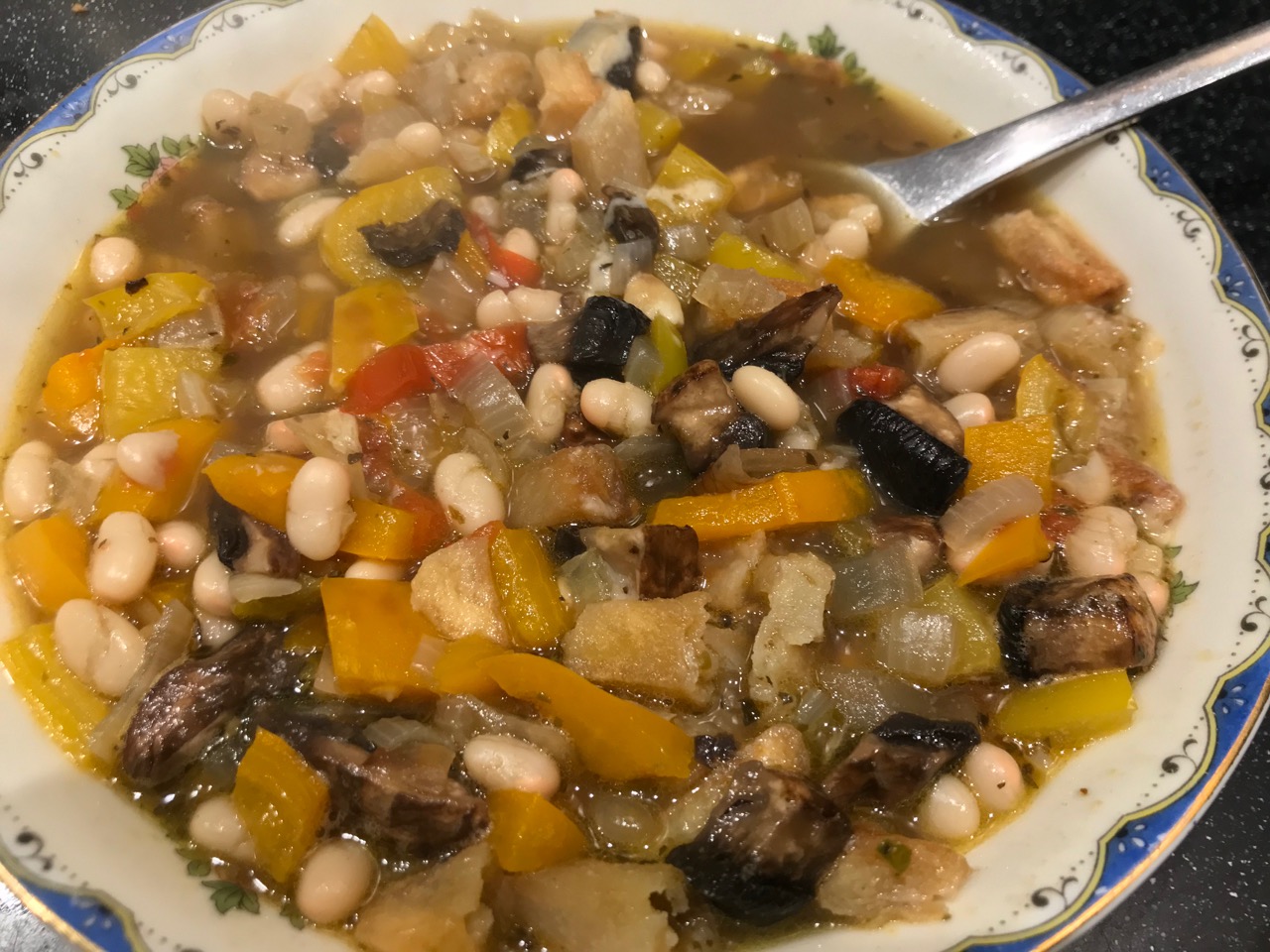 Makes 3-4 portions.
Ingredients:
splash of oil
lots of vegetables chopped- onion, pepper, mushrooms- about 1.5-2 cups
1 small can of white beans, rinsed
4 cups of stock, broth, or water (just simmer the vegetable ends for 30 minutes or so for rich broth, or use you leftover chicken bones!)
a handful of leftover french fries
Parmesan cheese!
seasonings to your liking
Crisp up the french fries by putting them in a hot oven for 10 minutes or so. You want them very crispy but not burned!
Meanwhile, in a medium hot pot, add the oil and saute up the chopped veggies until sweated through, 5-10 minutes. Season. Add in the beans and the stock. Simmer for another 10 minutes, adding in your seasonings. I think I added a little cumin, a little dried basil, fresh cracked pepper, etc.
Chop the fries coarsely and put a some in the bottom of a bowl. Ladle over the soup and top with Parmesan. Season to taste and enjoy!