I made a WHOLE FISH.
Mostly because I was intrigued by how to stuff a flat fish for grilling whole.
Also, I was bored (see pandemic).
Alas, then I ate it myself, picking pieces off the bone (see pandemic for one).
So, here we go leftovers.
A dip is the way to go. Ate it in 10 minutes..
Because Greek yogurt is my magic ingredient forever.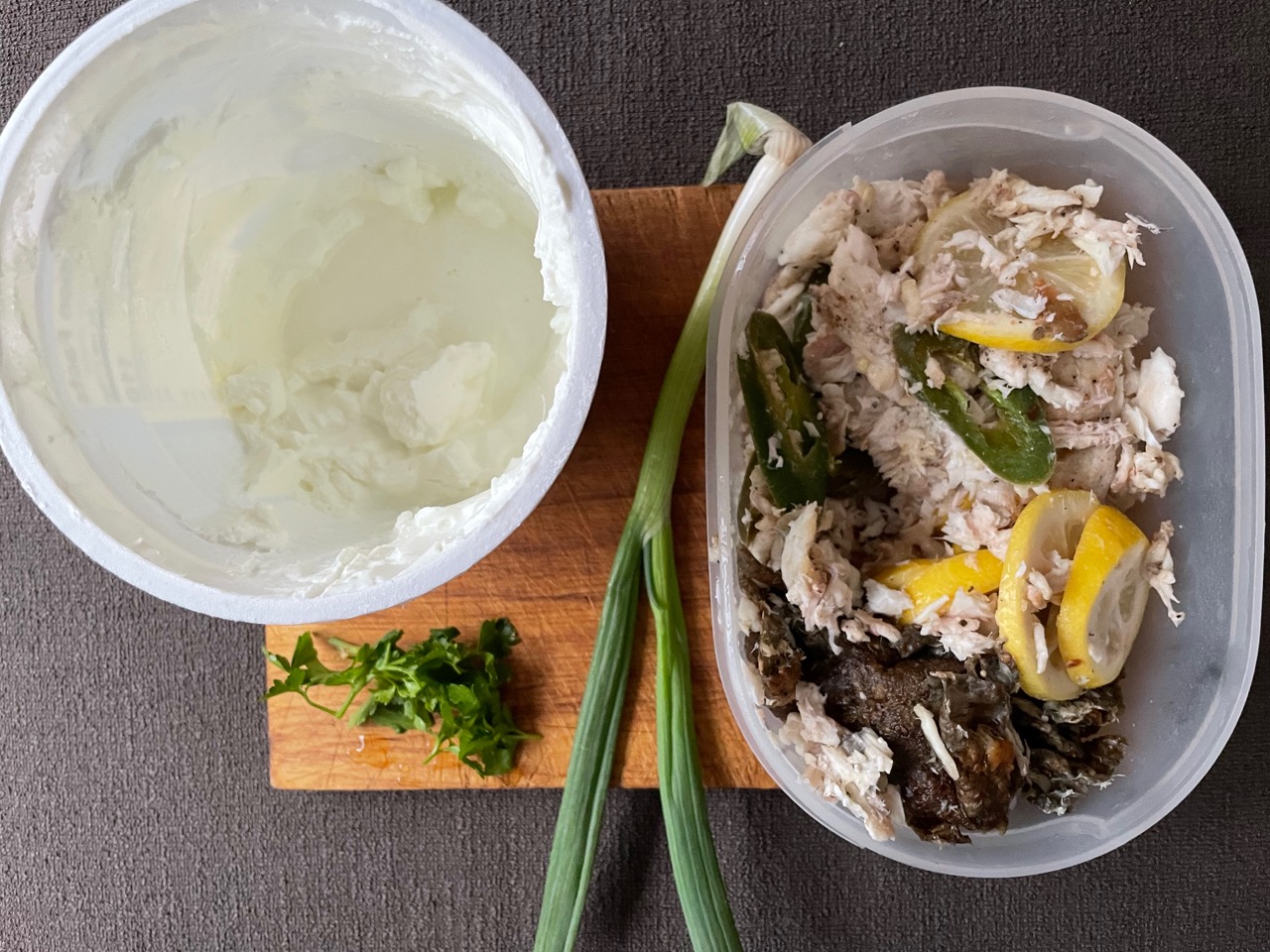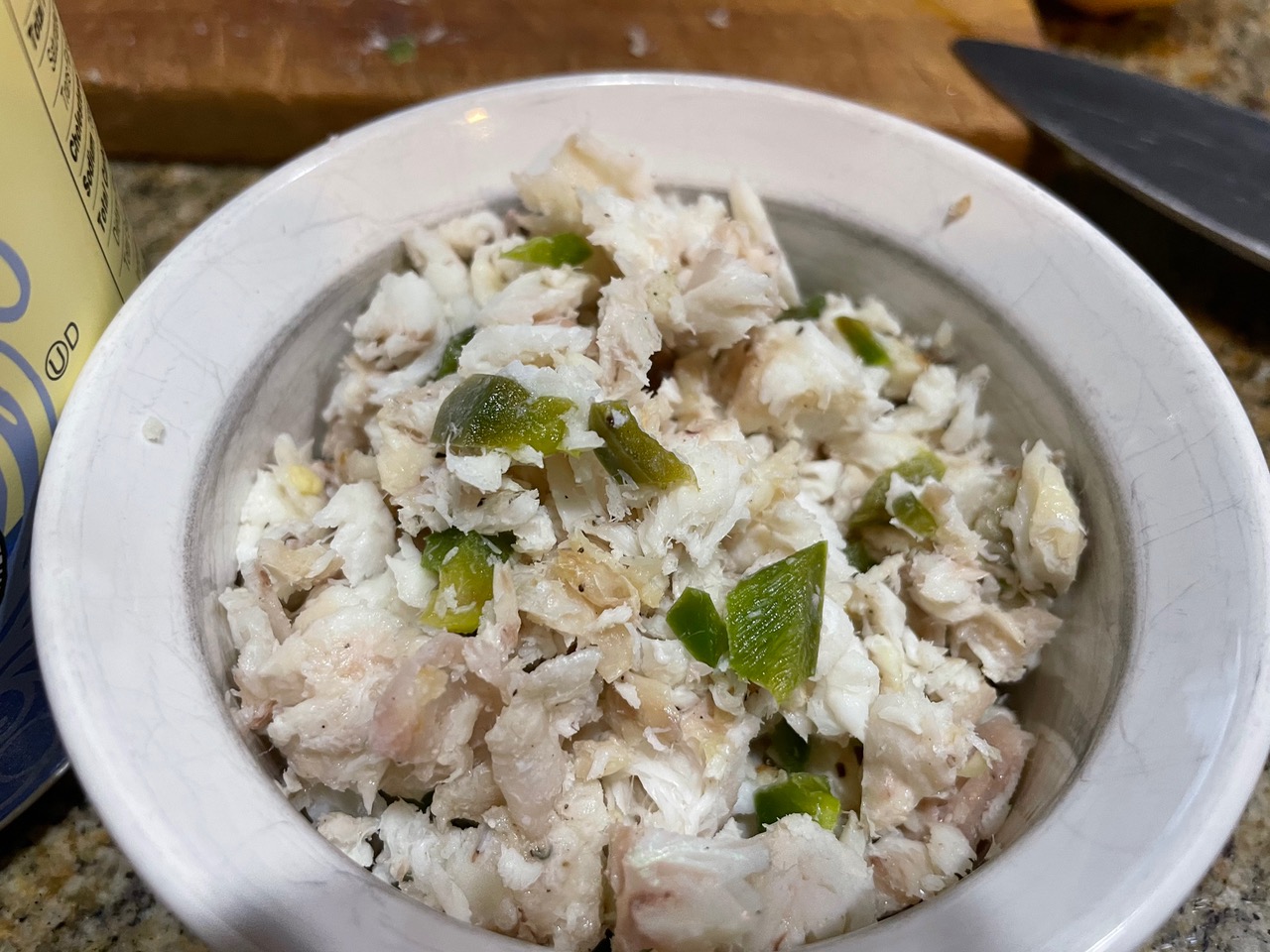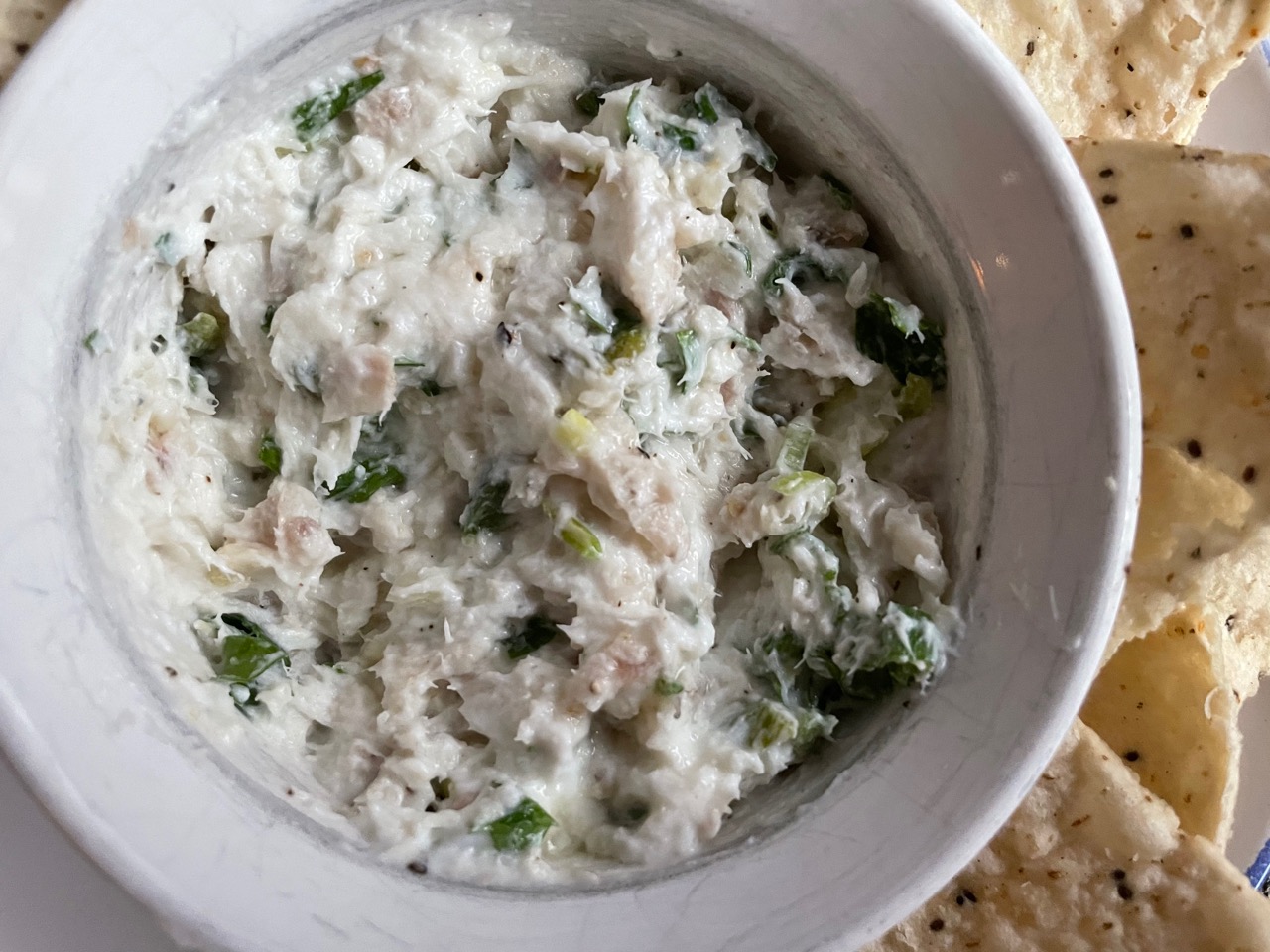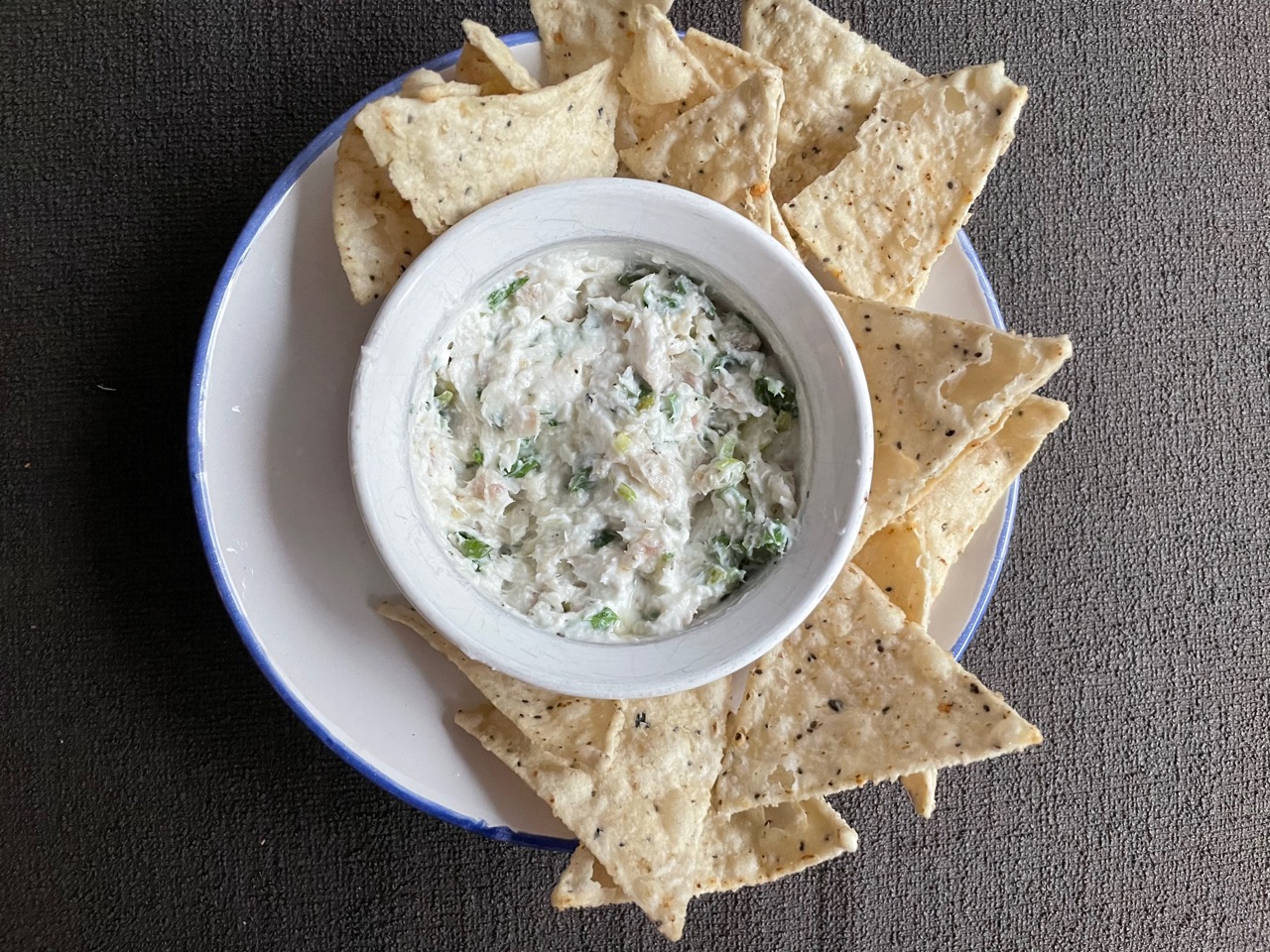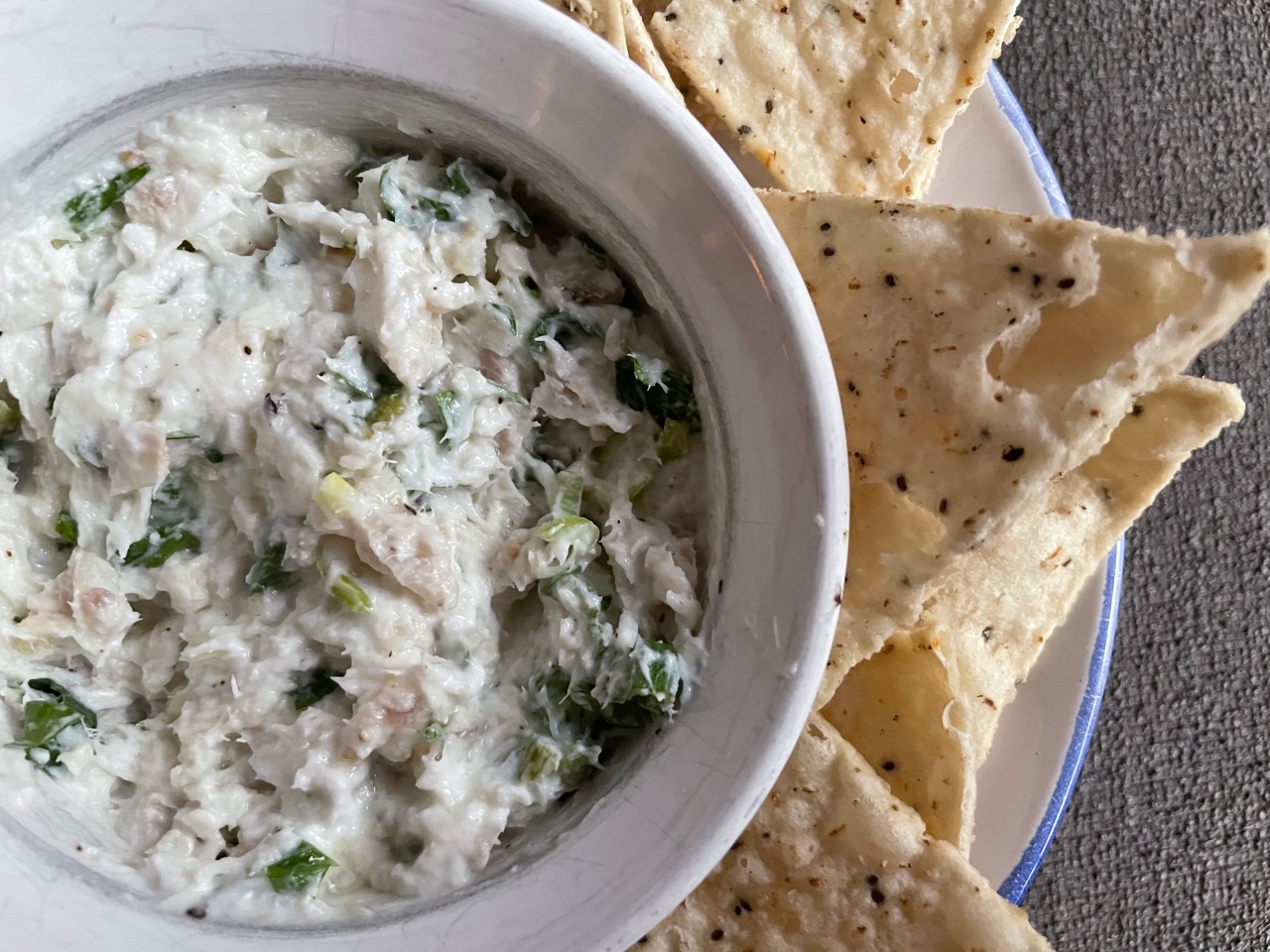 Ingredients:
a cup of leftover cooked flounder
a few cooked jalapeno slices (optional leftovers if cooked with the fish)
¼ -⅓ cup Greek yogurt
1 scallion, diced
splash of lemon
some fresh herbs, chopped
salt and pepper, lemon pepper if you've got it
Take your leftover fish and flake it up. Make sure there aren't any bones. If you cooked it stuffed with jalapenos, resurrect a few of them and mince them up to add to the dip. You could add fresh ones too..
Combine everything together and season it really well to taste. Depending on how wet you like it, you can add more or less of the Greek yogurt. I would err on the less side and add more as you stir and stir.
Do you want it hot? You can heat it up. Or eat it cold.
Do what you like. That is the point of it all really.
Just eat with chips. Salty, crunchy, gorgeous chips.
And get grilling!