I ate all the feta. Finally.
The feta that comes in a big vat of brine. Feta brine. 
I was racking my brain trying to figure out what to do with it. And then I got some mussels at the market. 
And heirloom tomatoes.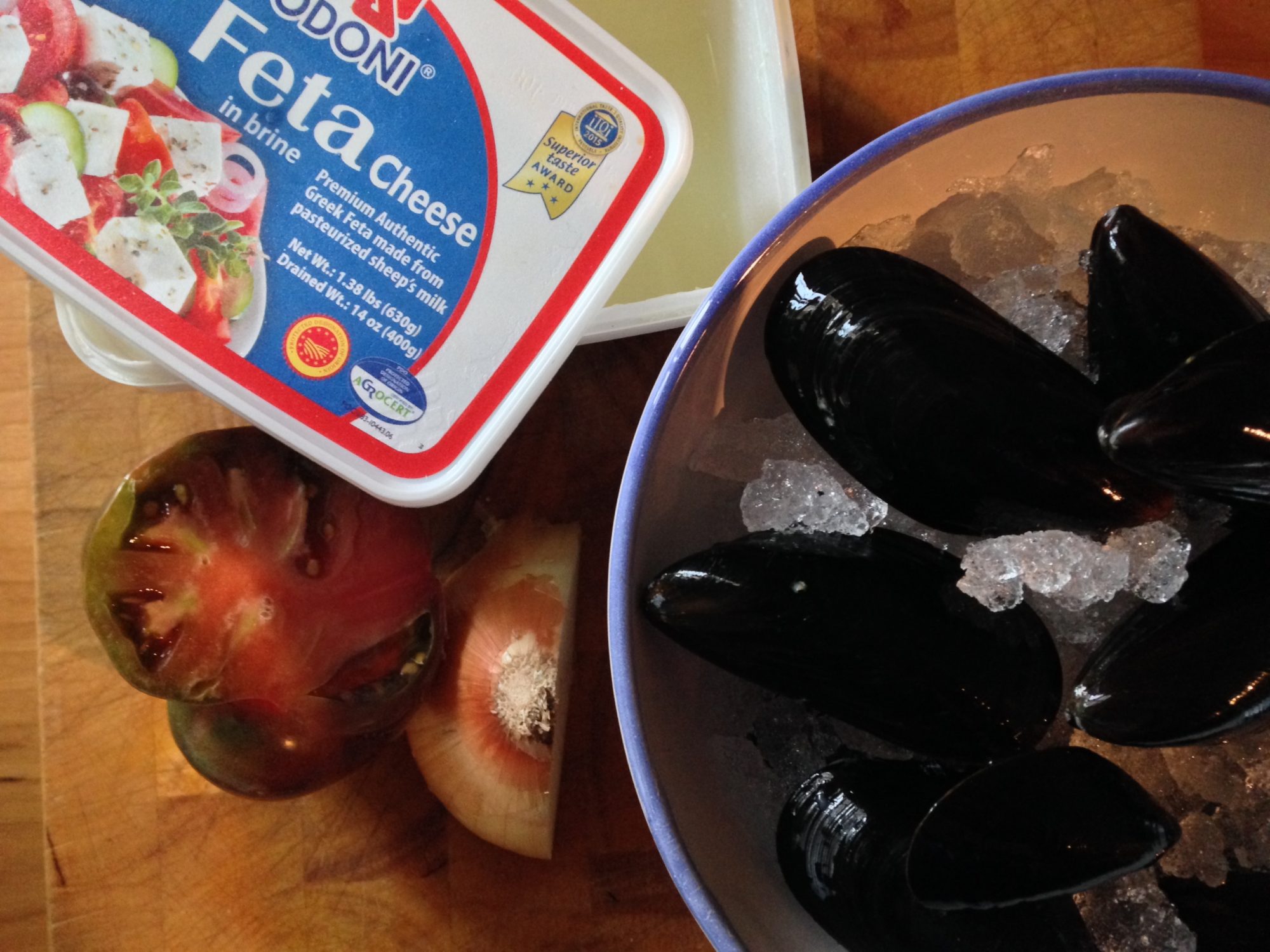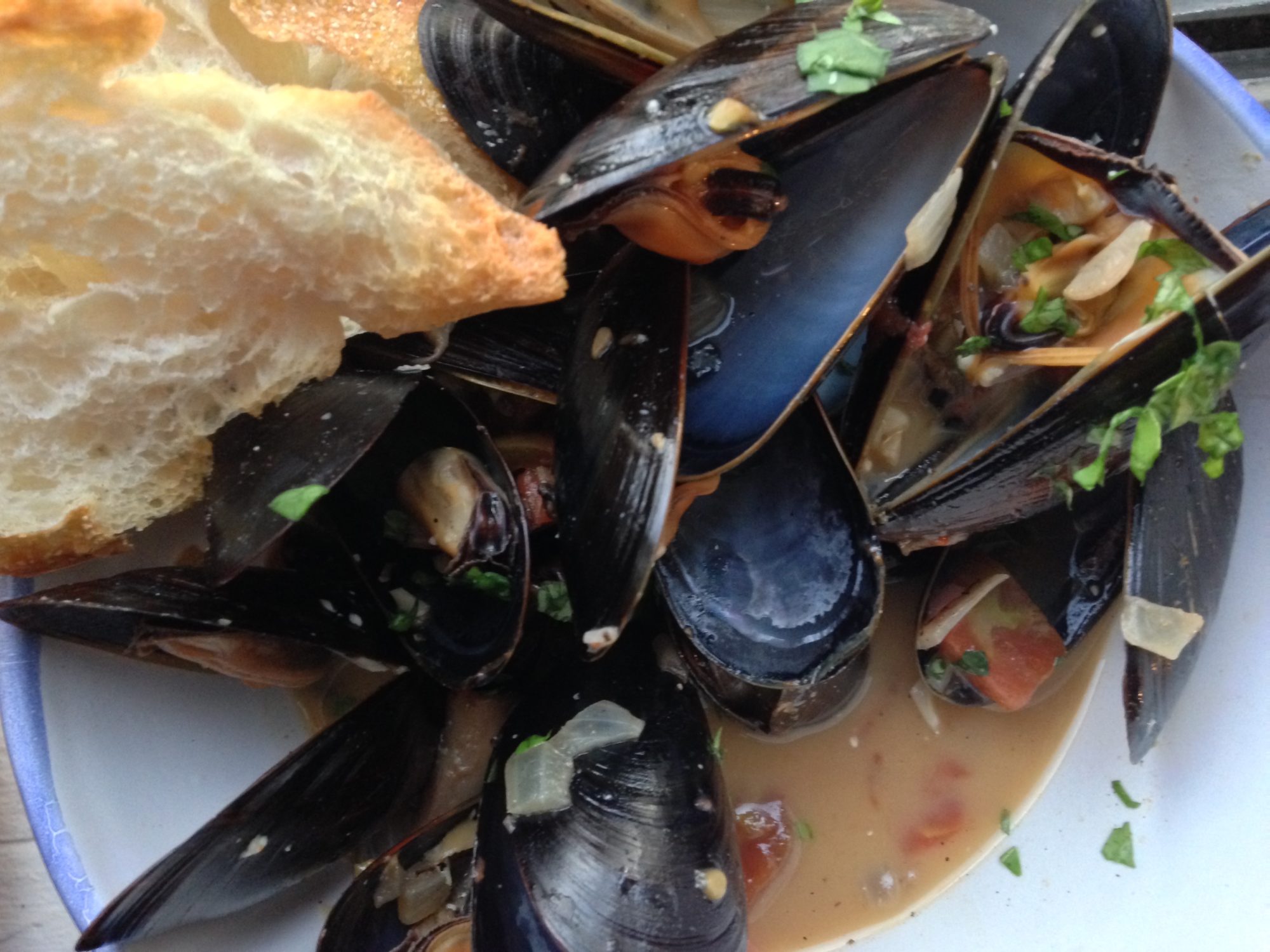 Makes 1 serving. Easily batched.
Ingredients:
1/2 pat butter
1/4 medium onion, chopped
3 button mushrooms, chopped
1 garlic clove, diced
1 medium tomato, chopped
1/2 cup feta brine
1/2 cup water or stock or wine (I just had water)
1/2 pound mussels
chopped cilantro
some bread
Clean the mussels and pull out the beards.
Heat up the butter and add the onion and mushrooms to sweat it out for a few minutes. Add the garlic and tomato for another few minutes.
This is the moment you want to season with salt and pepper, but you should not add any salt. No salt. Just add some pepper if you want.
Once it all looks like its cooking down together, add the brine and water. Bring up to a boil, then add the mussels. Cover and cook at a simmer for 5-6 minutes, until the mussels have opened up and they look good. Sprinkle on some cilantro.
Discard any that don't open, but hopefully you bought some good mussels.
Sop it up with some toasted bread.
A salty hot mess.