I have been making these all summer. Mostly on the grill! But you can do them in the oven too, no problem.
Healthy, delicious, and super super easy.
It got me really into eggplant, which I often find to be quite bitter on their own.
So, yeah, my whole life strategy. Add cheese.
And quick pickle red onions. Which I have been 'making' repeatedly all pandemic and putting on everything. Basically, just sliced red onions in a jar with apple cider vinegar and some water. Shake.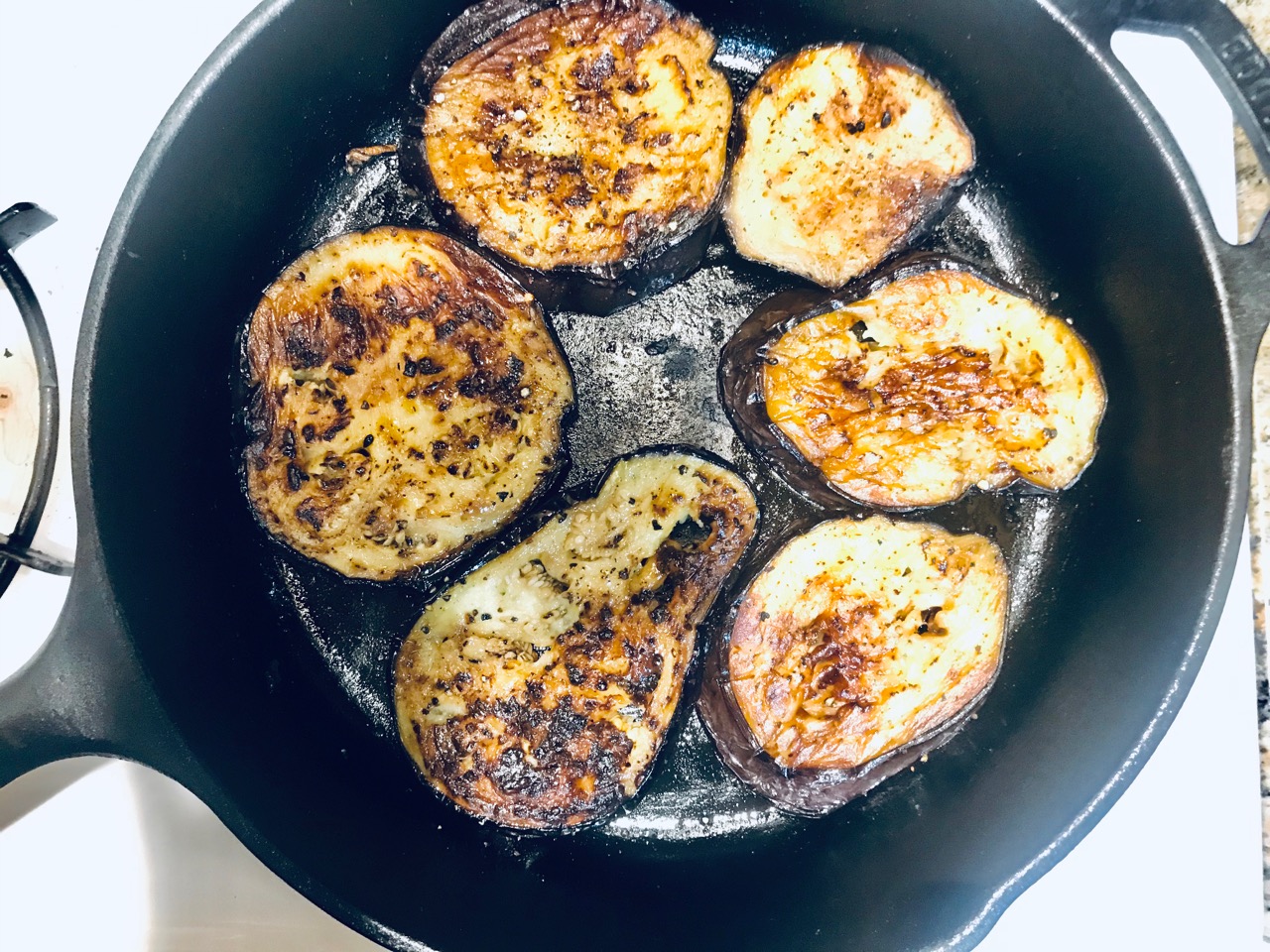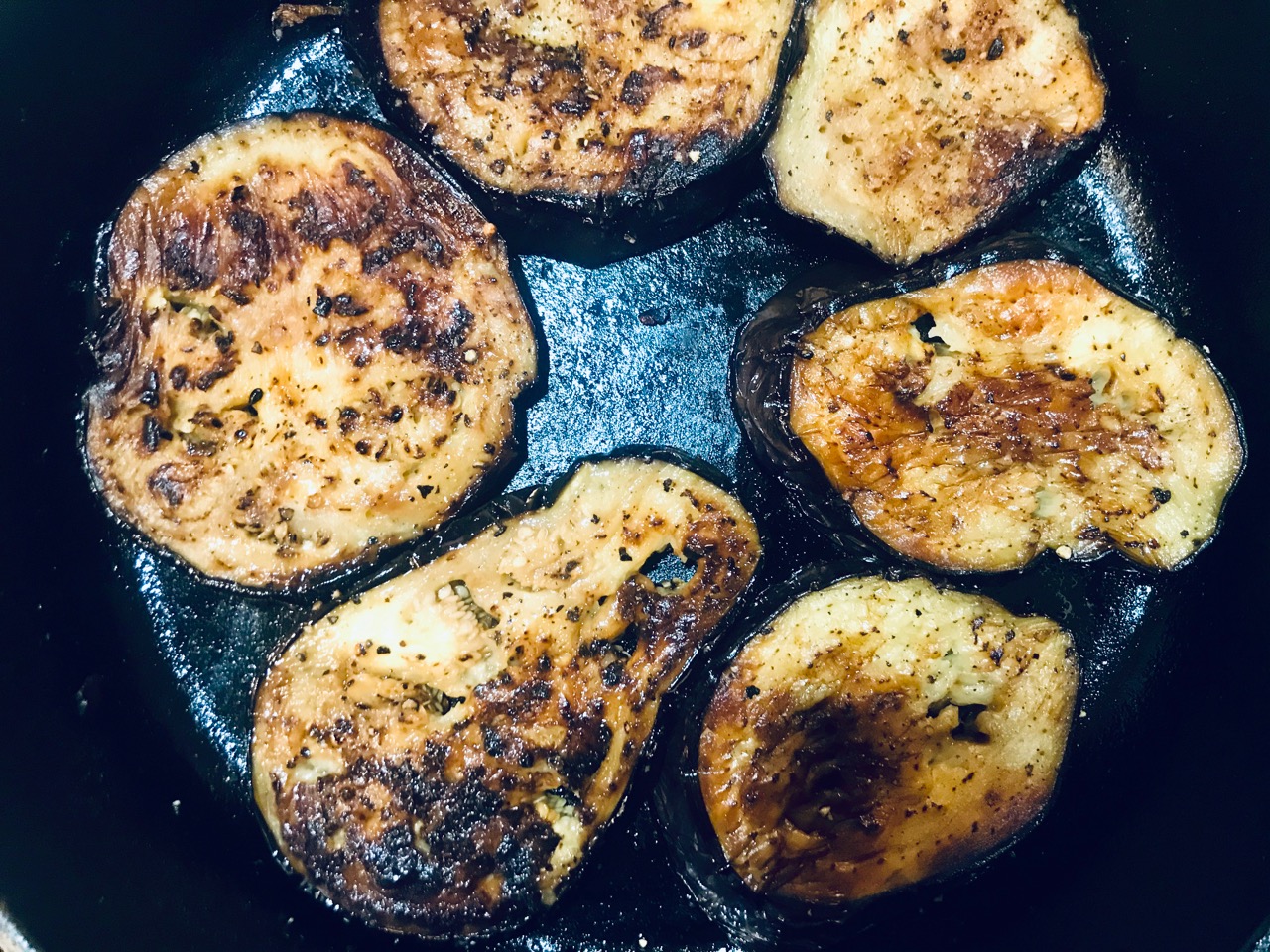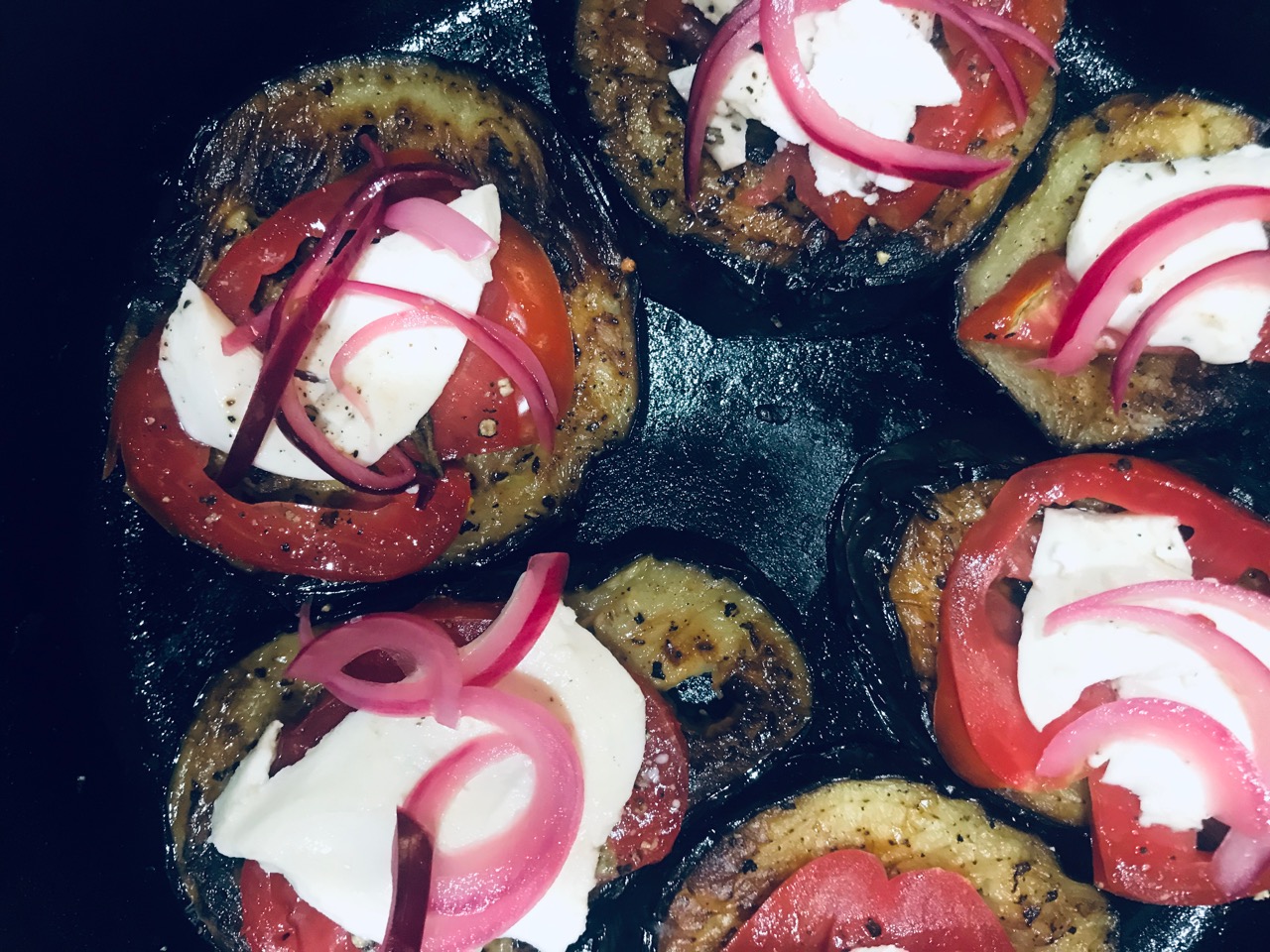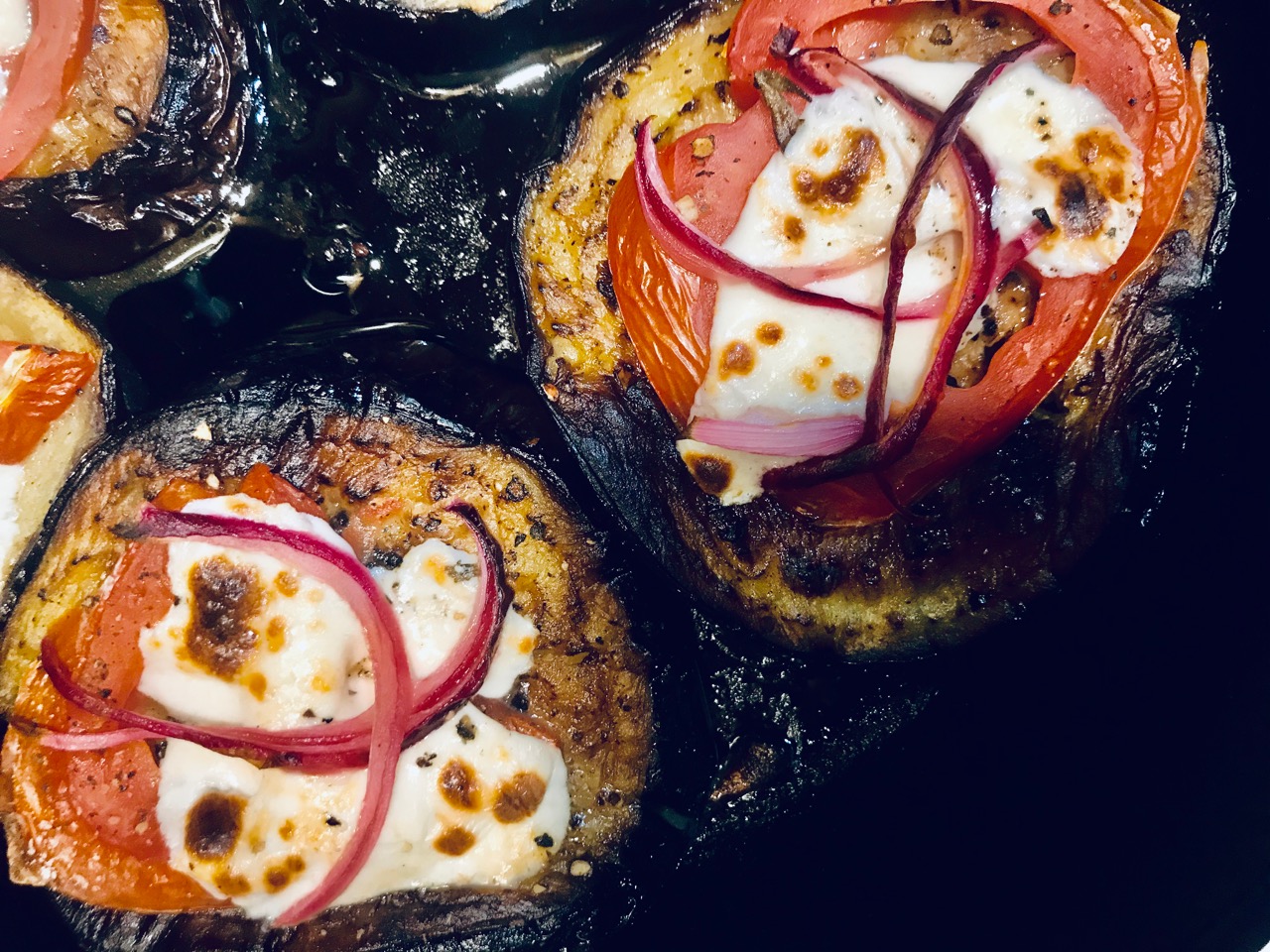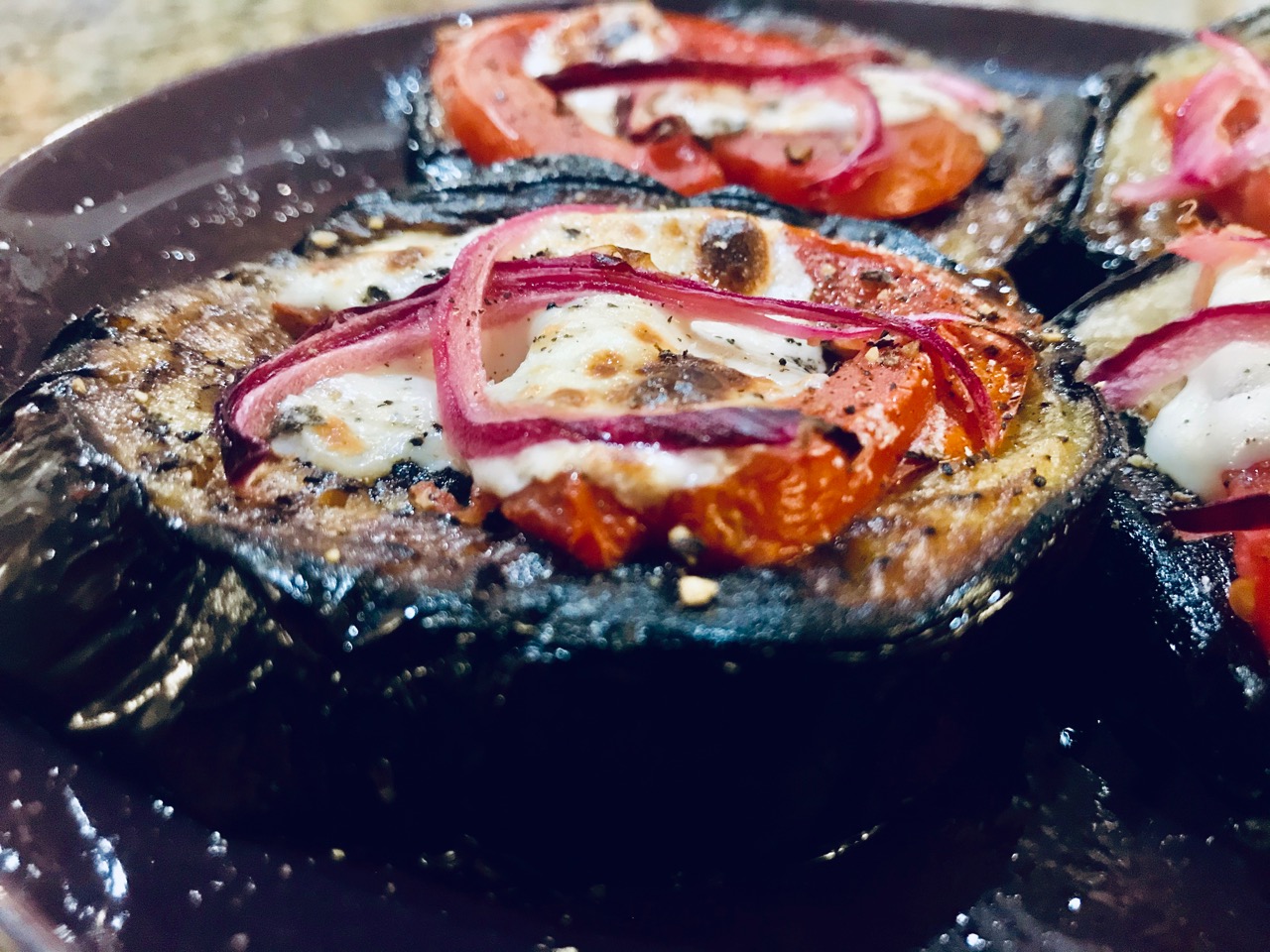 Ingredients:
globe eggplant
a glug of oil
a nice looking tomato
a ball of fresh mozzarella
pickled onions (or thinly sliced onions)
What is a glug of oil? Just slice your eggplant into nicely thick slices (mine are at least an inch wide if I am putting them on the grill). I get a good 8-10 slices out of mine, depending on how large it is..
Douse with oil so they get all covered. This is completely personal. Eggplant love to soak up oil so just give it as much as you want..
Cook the eggplant slices either in a hot pan or on a hot grill. A few minutes each side until they get soft in the center.
Top each with a slice of tomato, a slice of mozzarella, and a few pickled onions..
If you are using the oven, broil these for a minute or two. Keep your eye on it! If you are grilling, cover the grill, wait a minute or two, and then pull them, off.
You could top with more things! Definitely salt and pepper, but maybe some fresh herbs, like basil or mint, or a drizzle of vinegar or oil (if you need more oil). Capers? Go crazy.
Enjoy..