Some leftover takeout edamame that don't look so good really..
But they are pretty good inside this mushroom stir fry, on top of some rice, wrapped in a piece of lettuce.
Who says you need meat for larb?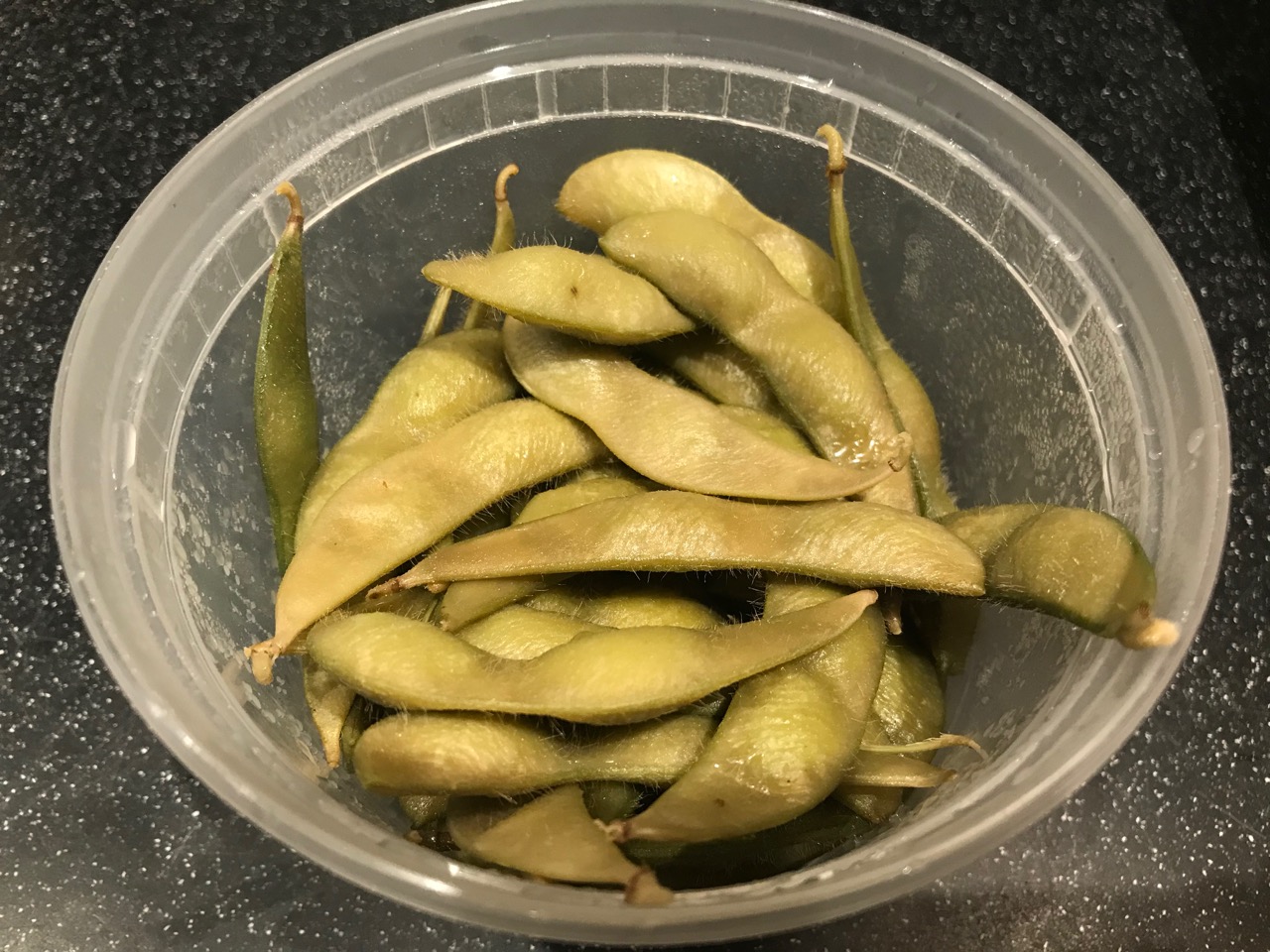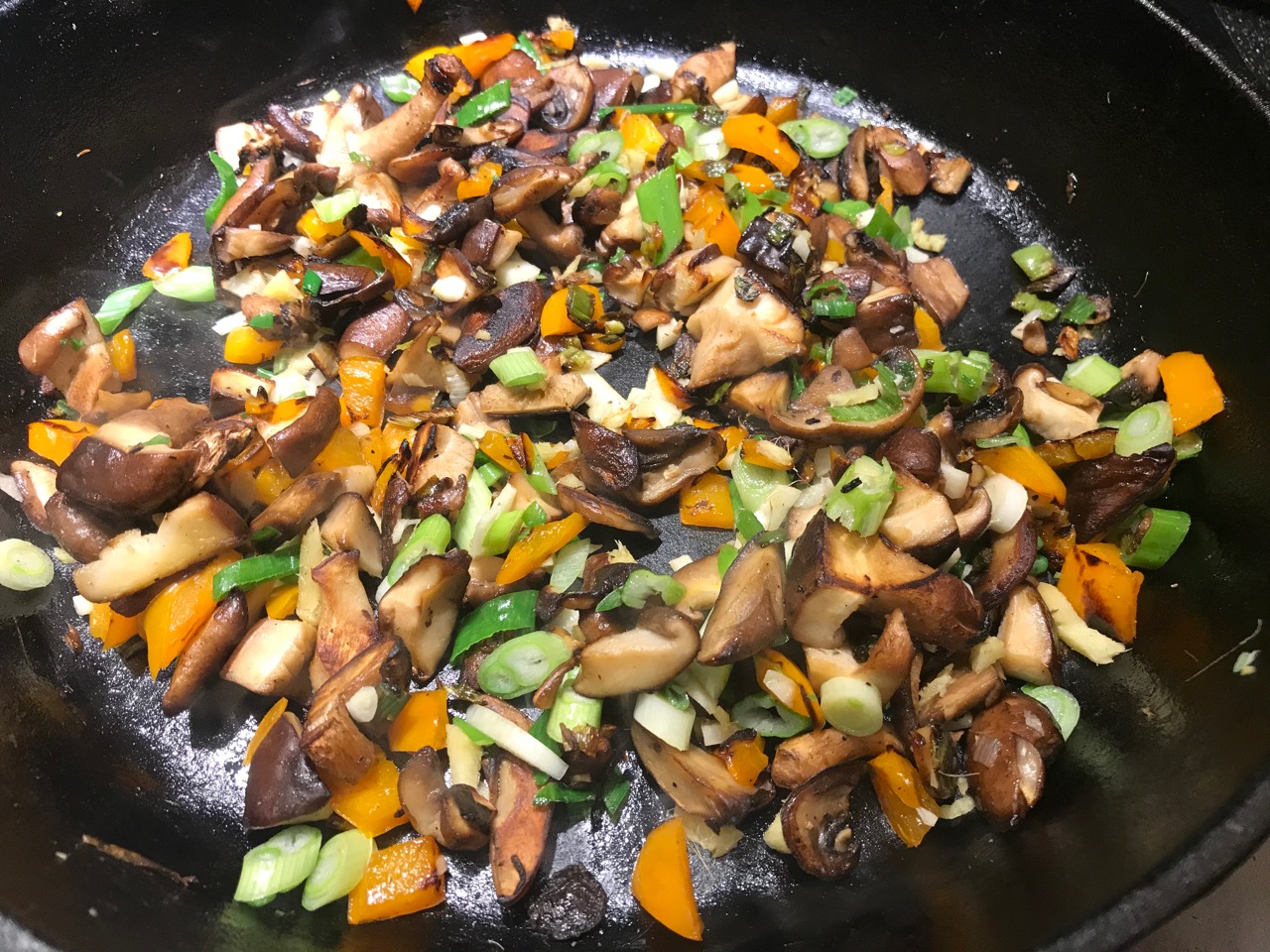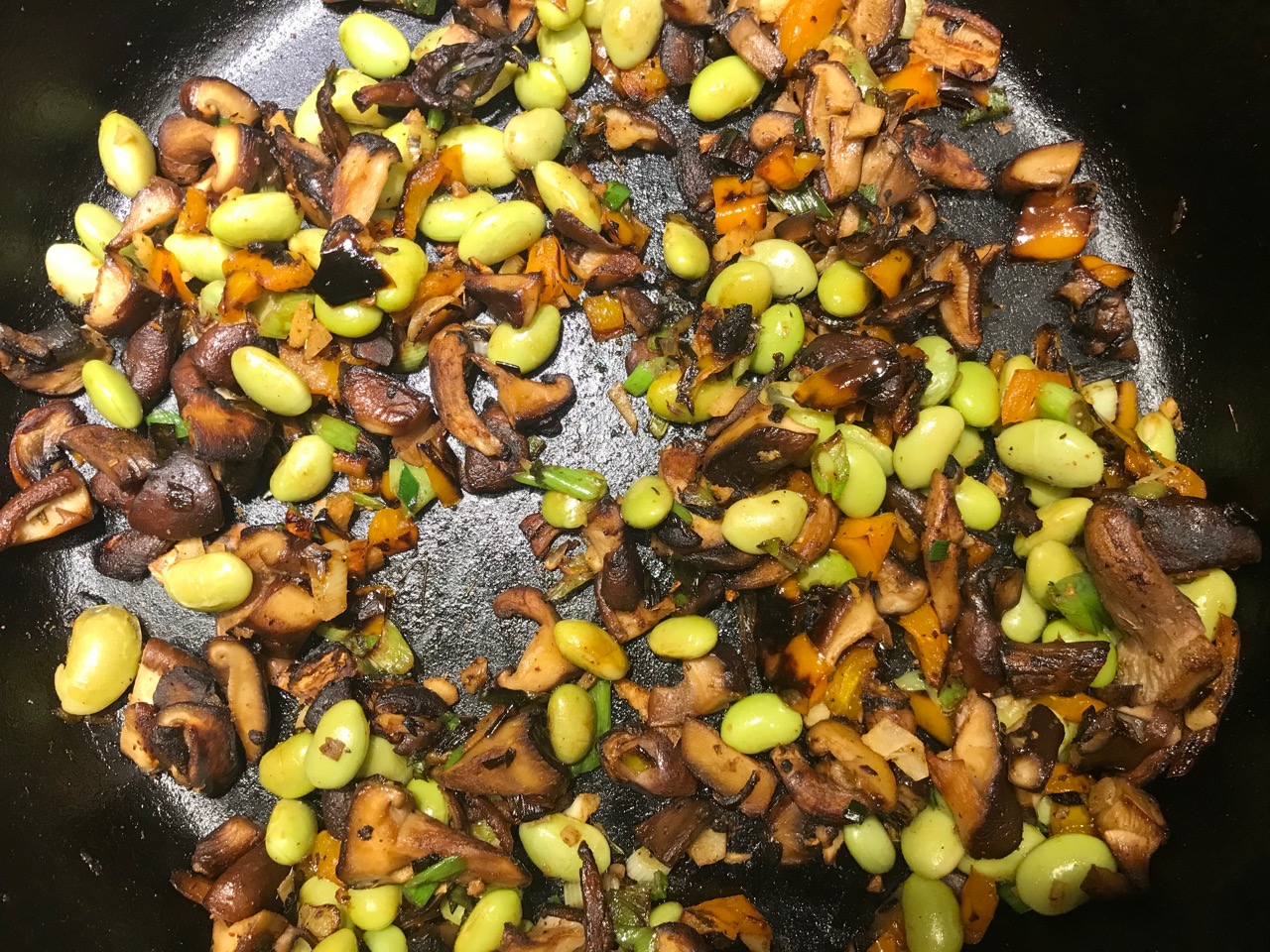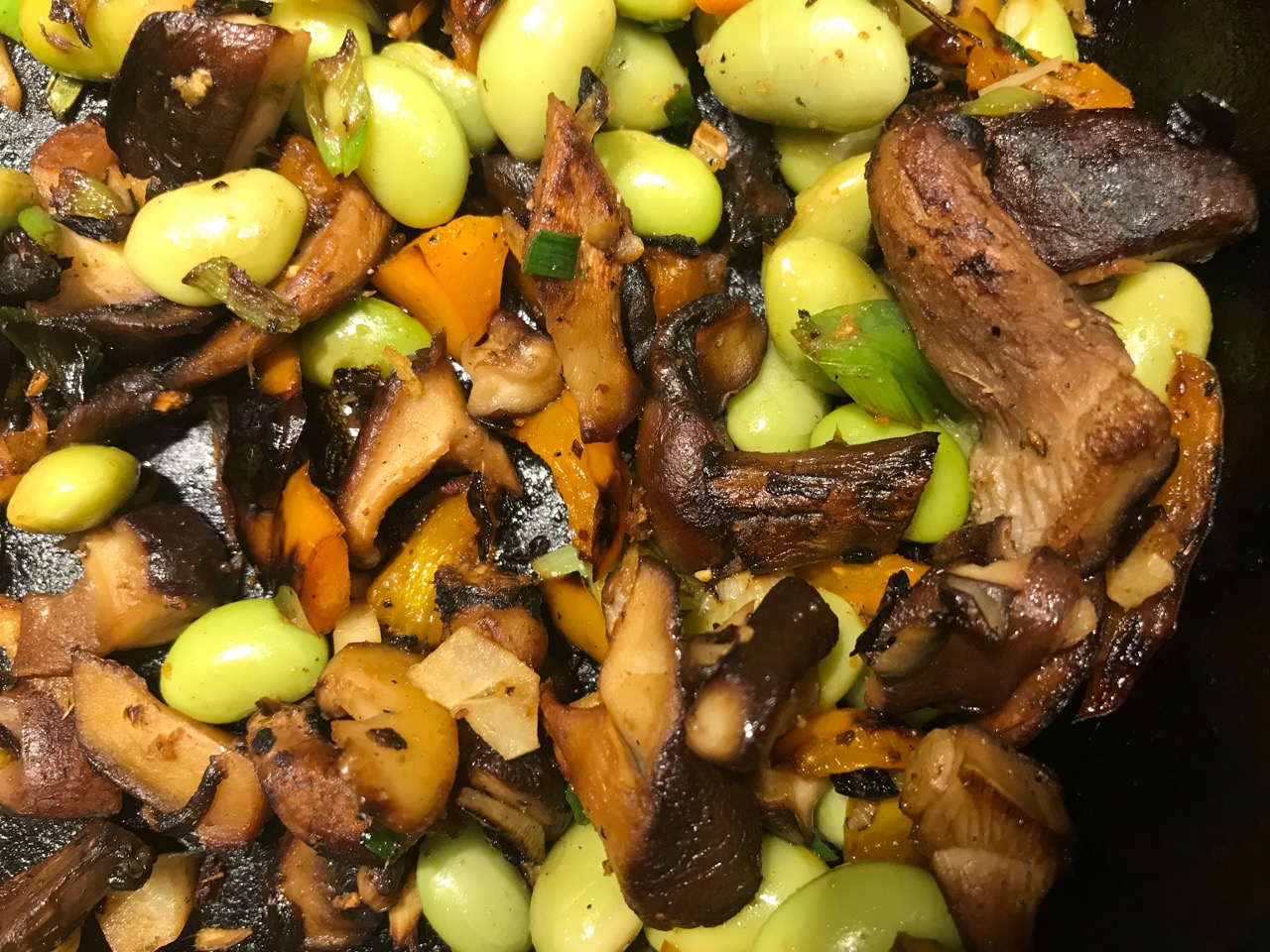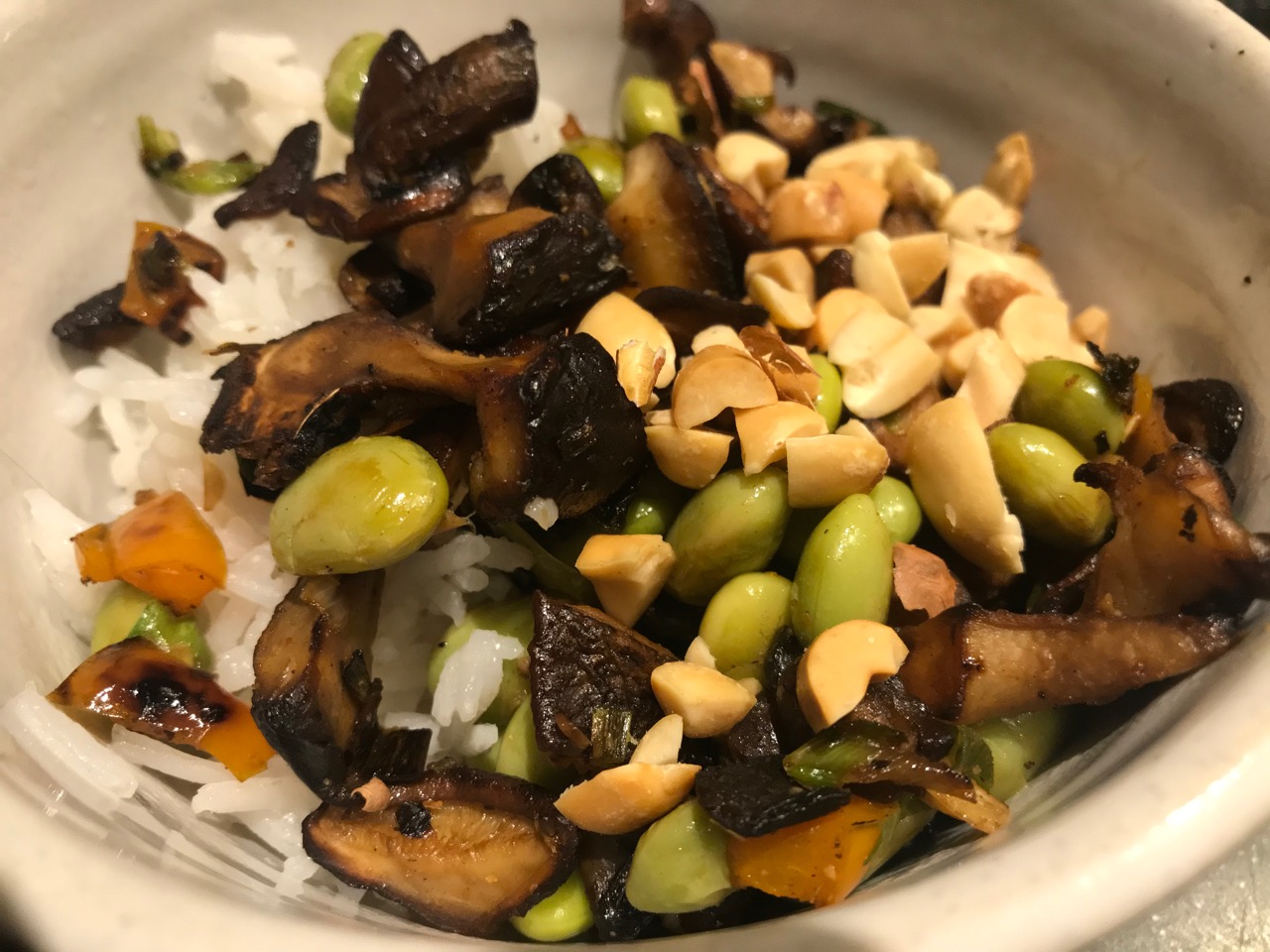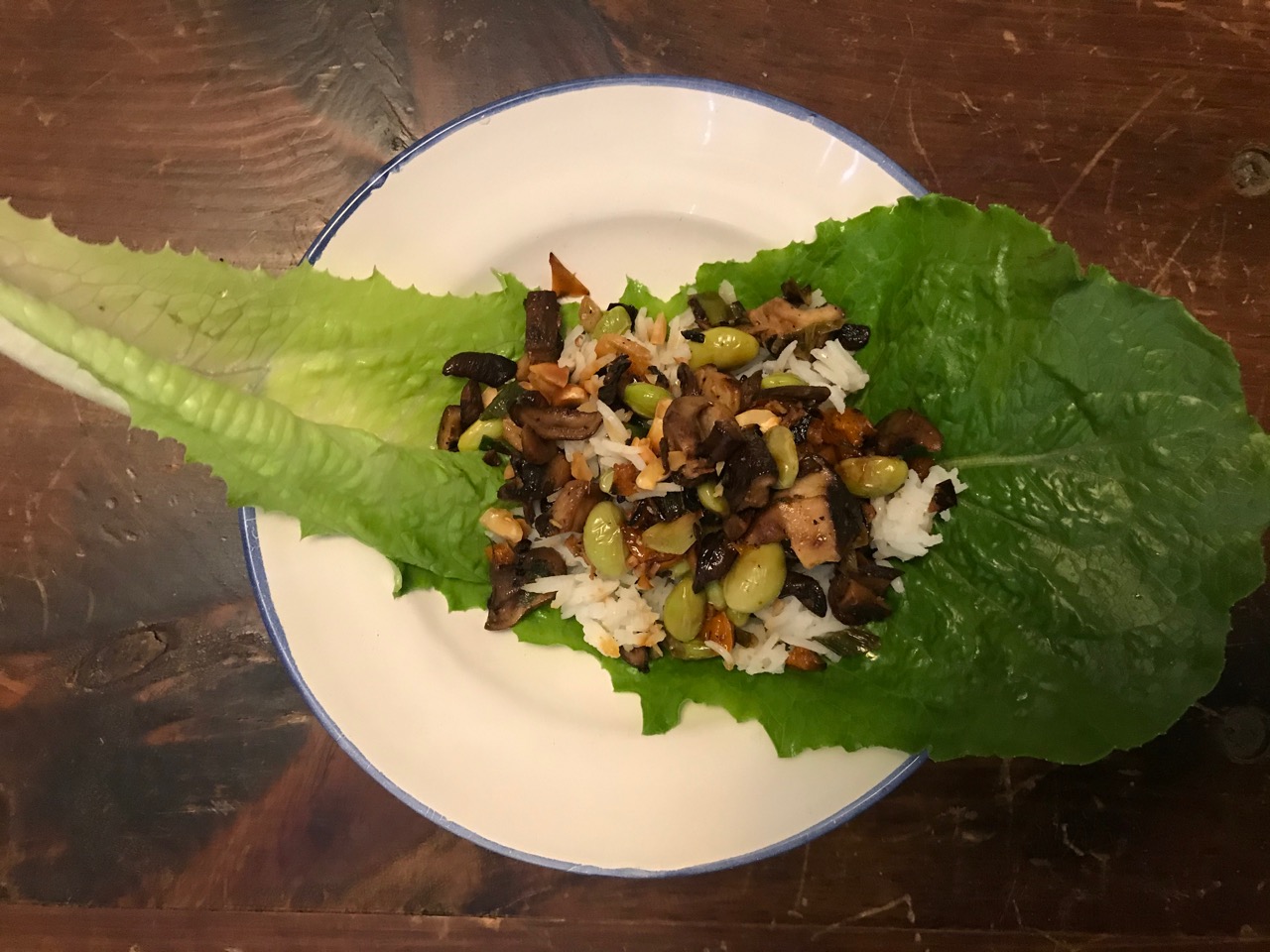 The Ingredients:
a bunch of olive oil, a few big splashes
a bunch of mushrooms, chopped up finely, about 3 cups? (shiitakes and baby bellas here but use whatever you want!)
4 scallions, diced
2 garlic cloves, diced
a 2 inch piece of ginger, diced
1 tbsp soy sauce
½ cup shelled edamame
1 tbsp fish sauce
chopped peanuts for topping
In a hot pan, heat up a ton of oil, lots of splashes. Drop in the mushrooms and stir stir stir stir until they get all cooked down but don't burn. 15 minutes?
Stir in the scallions, garlic, ginger, soys sauce for just a few more minutes until you can start to smell them.
Turn off the heat and stir in the fish sauce and the edamame. Top with peanuts.
Eat with rice. Or in lettuce wraps.
Or both!