I did this small, frantic stint as an accidental caterer's assistant last weekend..
It was insane. 
And for some reason, I got paid in leftovers. Mostly dried fruit..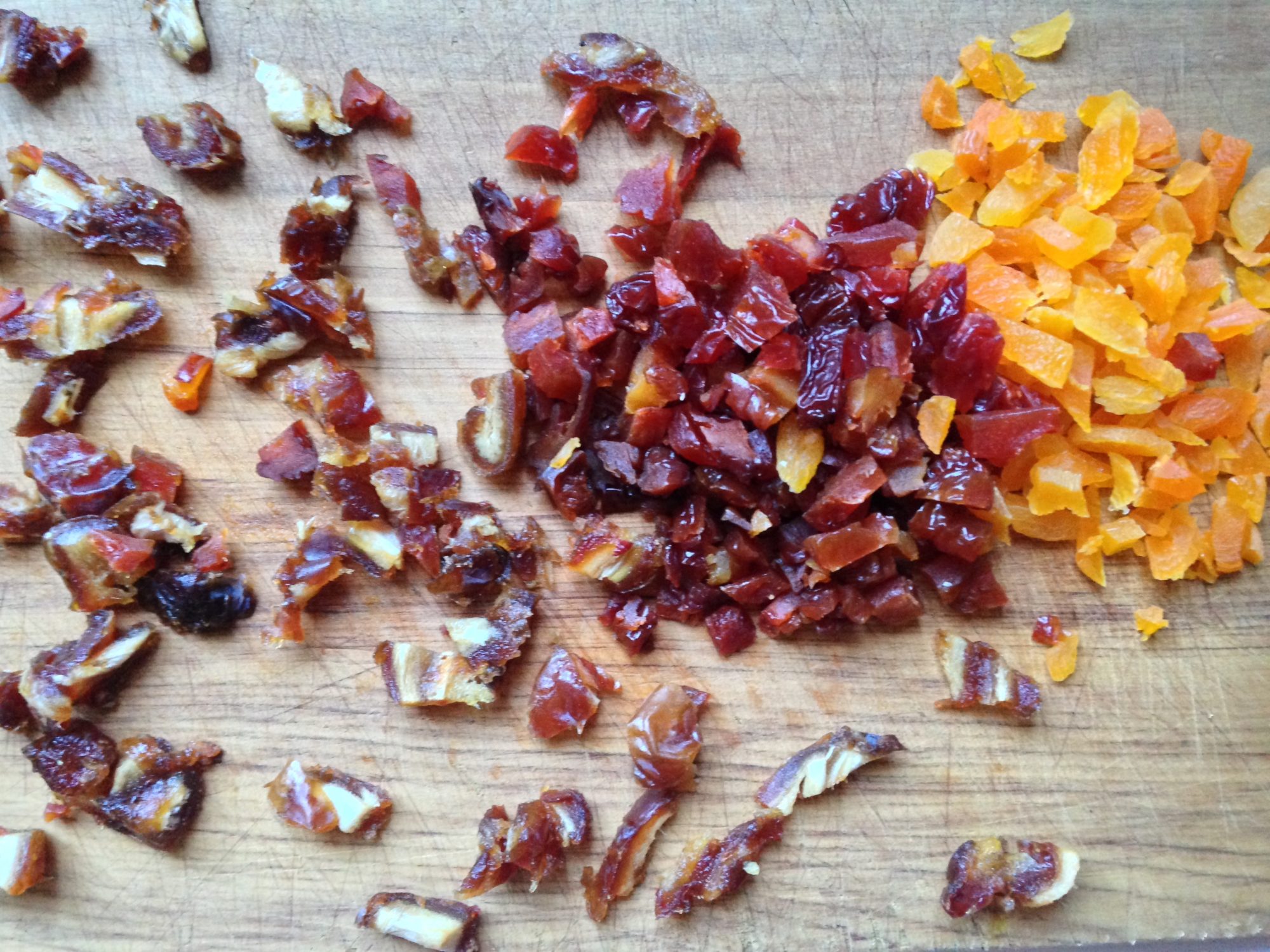 Ingredients:
2 1/2 cups rolled oats
1/2 cup seeds, sesame and chia
1/2 cup coconut flakes
1/2 cup almonds, chopped
1/2 cup flax seeds
1/2 cup grapeseed oil
1/4 cup agave (or honey or maple syrup)
1 tsp vanilla extract
salt
1 cup dried fruit, diced
Mix the oats, seeds, coconut, almond, flax seeds in a big bowl. Then mix the oil, agave, and vanilla until combined and poor it in the dry ingredients. Salt it. Spread out onto a baking sheet and bake at 300 degrees for 30 minutes or until it browns up, stirring a few times..
Once it cools, stir in the fruit.
Then you can store it in a cool clear jar and sprinkle it over your yogurt in the morning..
If you still have dried fruit left, try the chia seed pudding..