A bit of Onion Pot Roast leftover.
A 1/2 jar of curry simmer sauce waiting to die in my fridge.
Some fresh pasta.
Other odds and ends.
Oh and yes, a dollop of sour cream.
It is almost like a stroganoff..
Can I call it a stroganoff?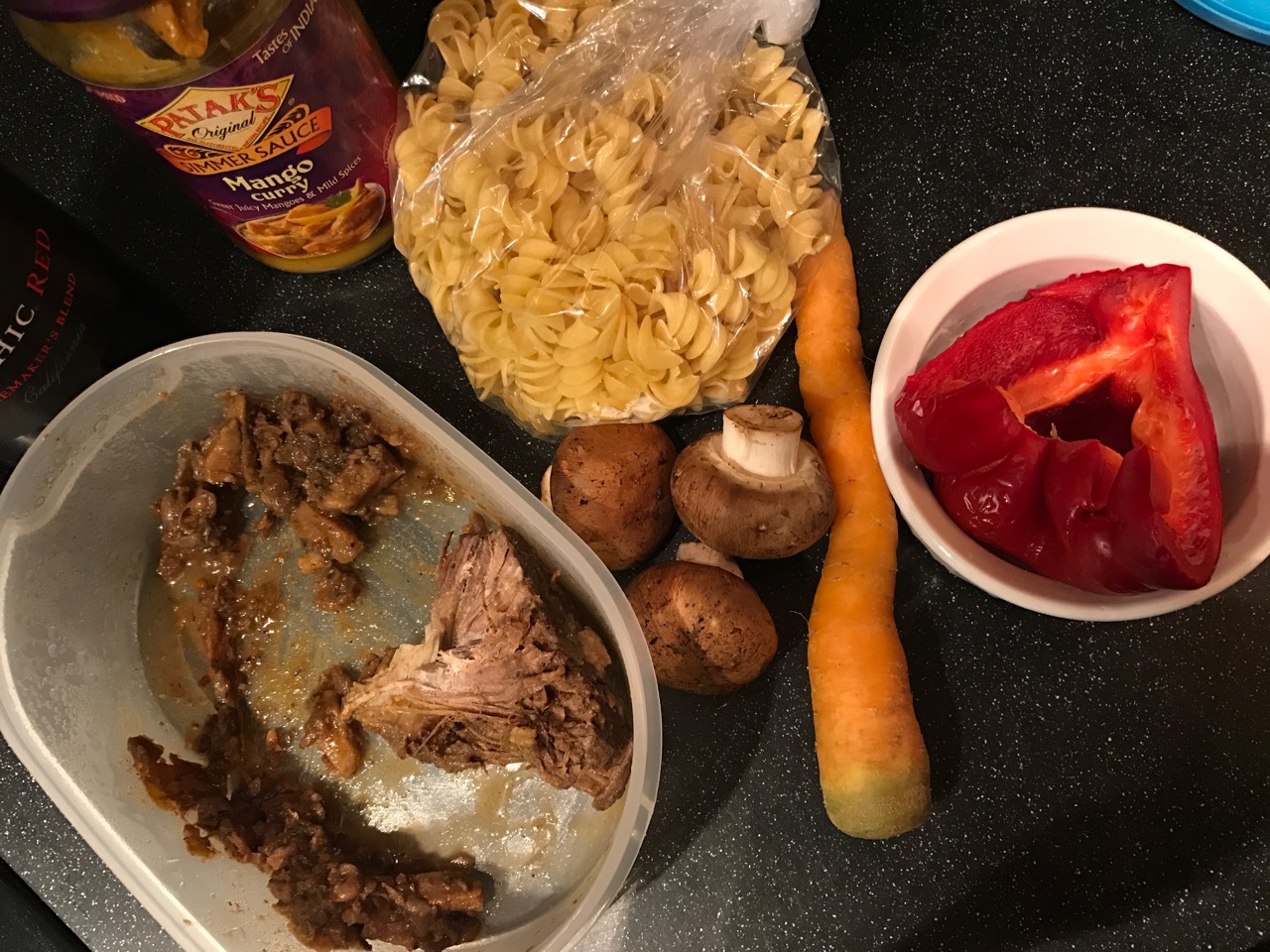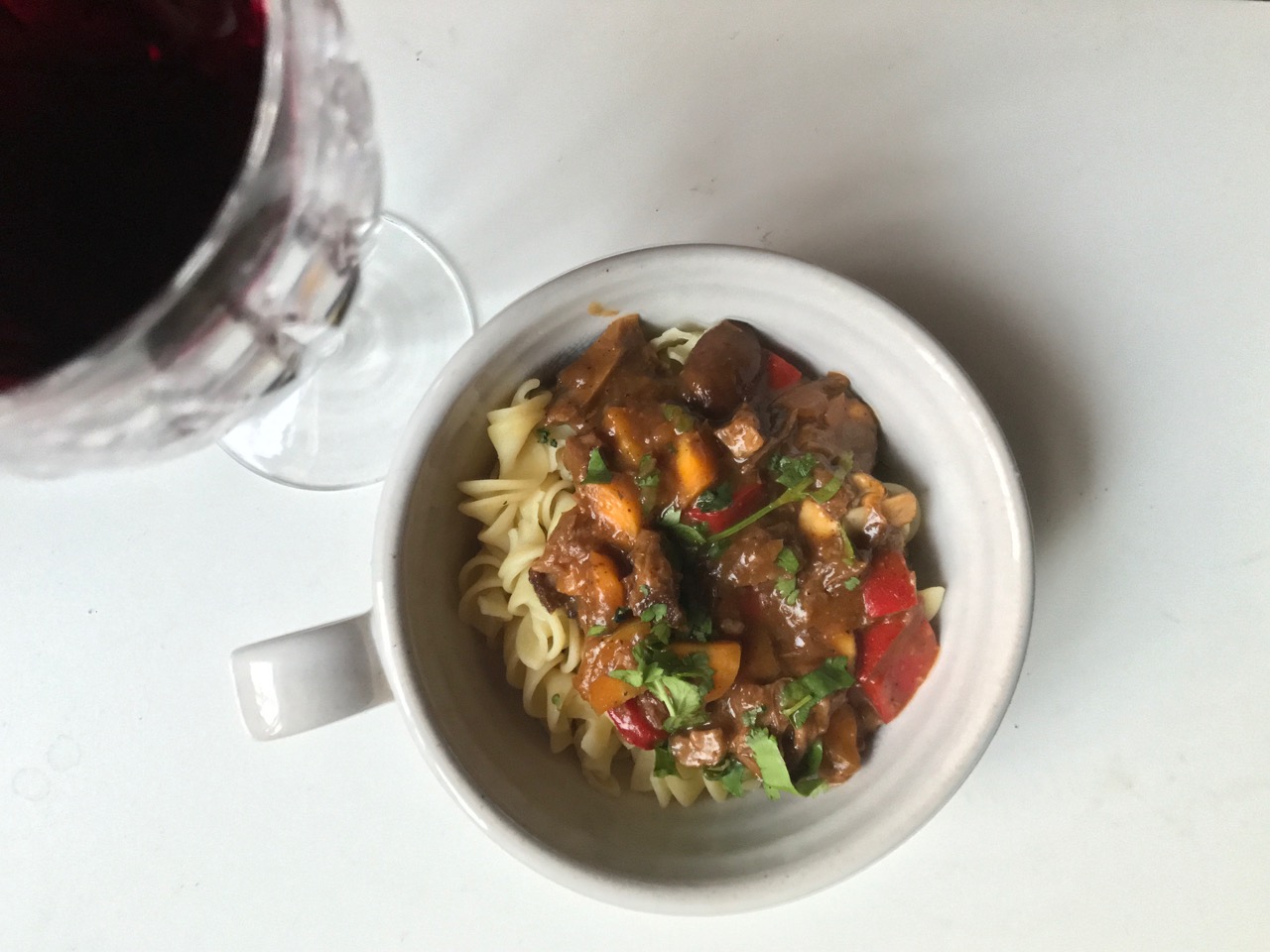 Serves 2.
Ingredients:
splash of oil
some fresh veggies, onions and pepper and carrot, chopped
1/2 cup Onion Pot Roast meat and veggies and sauce leftover
1/2 opened jar of mango curry simmer sauce (3/4 – 1 cup?)
1/4 cup red wine (a glug)
1/2 pound fresh pasta (or dried)
fresh cilantro
dollop of sour cream
In a hot pan, heat up the oil and add the veggies to sauté up for 5-10 minutes until cooked down. Chop up the leftover roast and veggies and add to the pan to just heat through. Season it well.
Add the simmer sauce and wine. Stir it in and simmer for a few minutes.
Meanwhile, bring a pot of water to boil and add the pasta. If fresh, cook for just two to three minutes. If you need to thin the sauce, you can add some of the pasta water.
Spoon the meat mix over the pasta and dollop with sour cream and sprinkle with cilantro.
Oh and drink the rest of the wine of course.
Of course..