I just needed something refreshing, you know?
And.. HEARTS OF PALM. on sale. my favorite.
Maybe eat with Yogurt Marinated Chicken Thighs?
You should.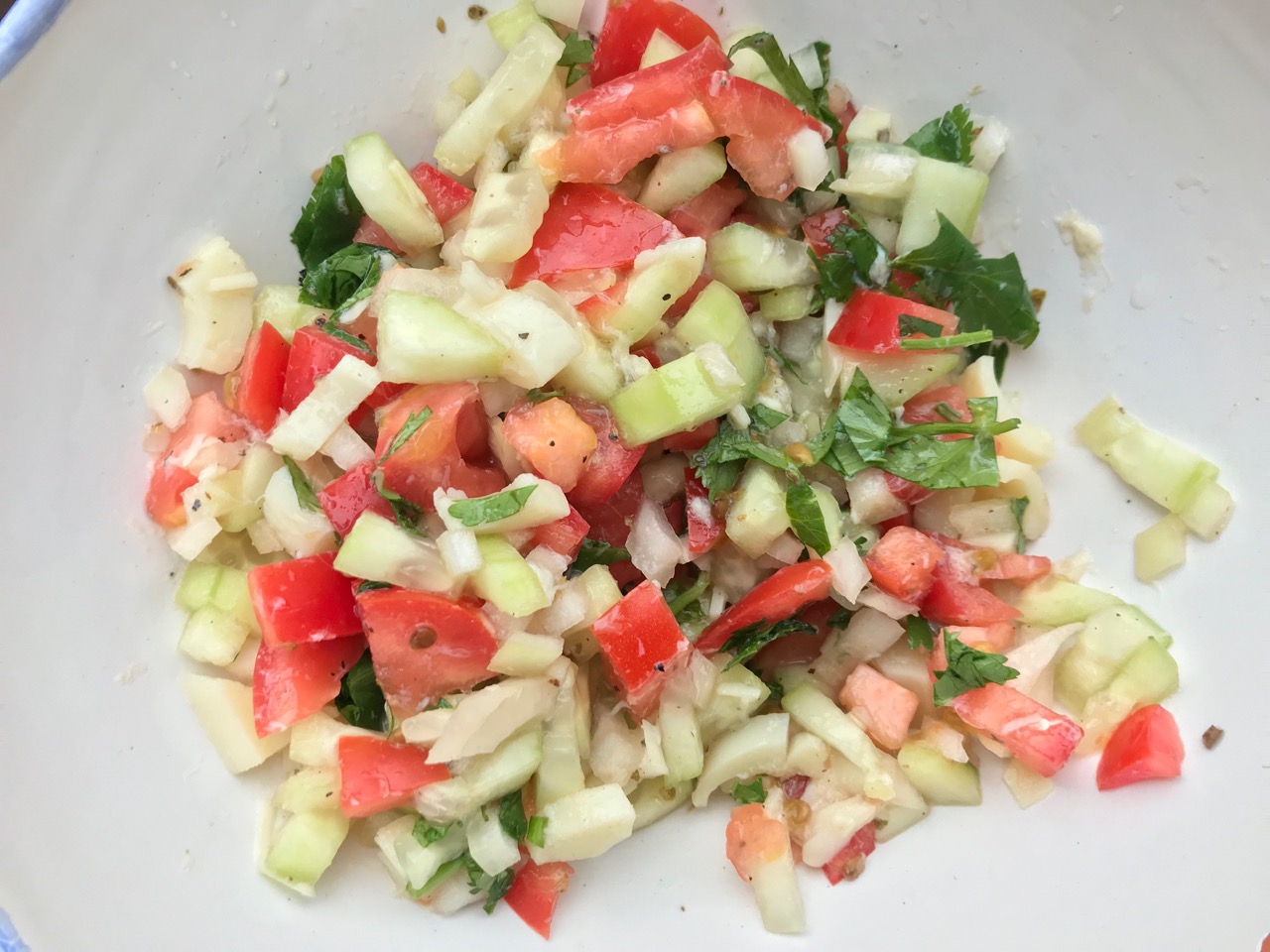 Makes a nice side dish for 2.
Ingredients:
1/2 cucumber, peeled and chopped
one green onion, diced
1 heart of palm, chopped
1 roma tomato, chopped
sprinkle of dried oregano
splash of apple cider vinegar
some fresh cilantro, chopped
Mix it up, season really well, and let it sit in the fridge for a bit. Maybe while you are grilling the chicken thighs.
🙂