You know when you just crave sushi. In your bones. Nori sheets and soy sauce and fish and crunch.
But I am trying not to eat rice.
So, a question. Can you make nori rolls without rice? 
Got this idea from the Chocolate and Zucchini post..
And the two Persian tiny cucumbers I had, almost dead, needing to be used up.
Sometimes the leftovers align perfectly with my cravings..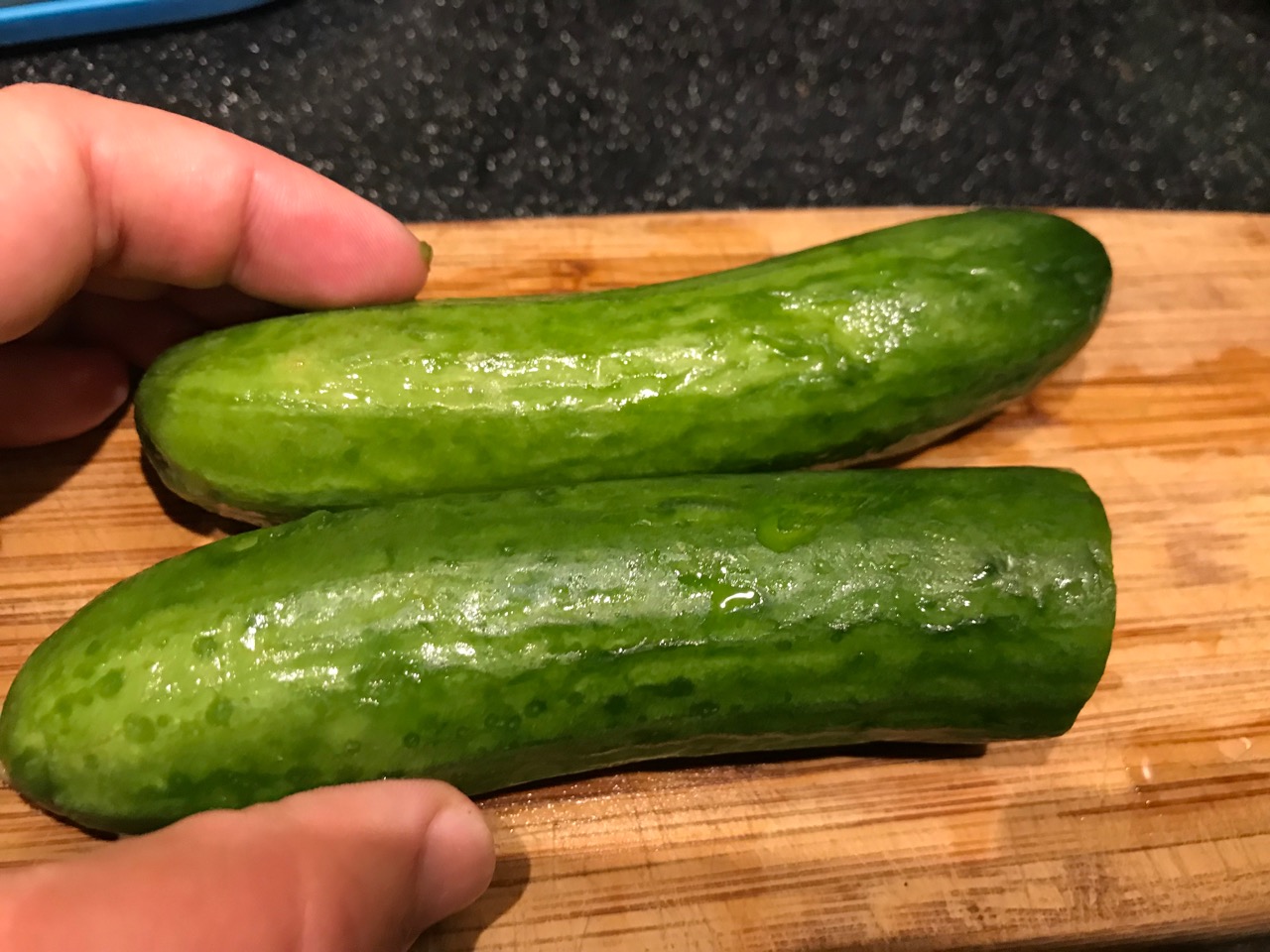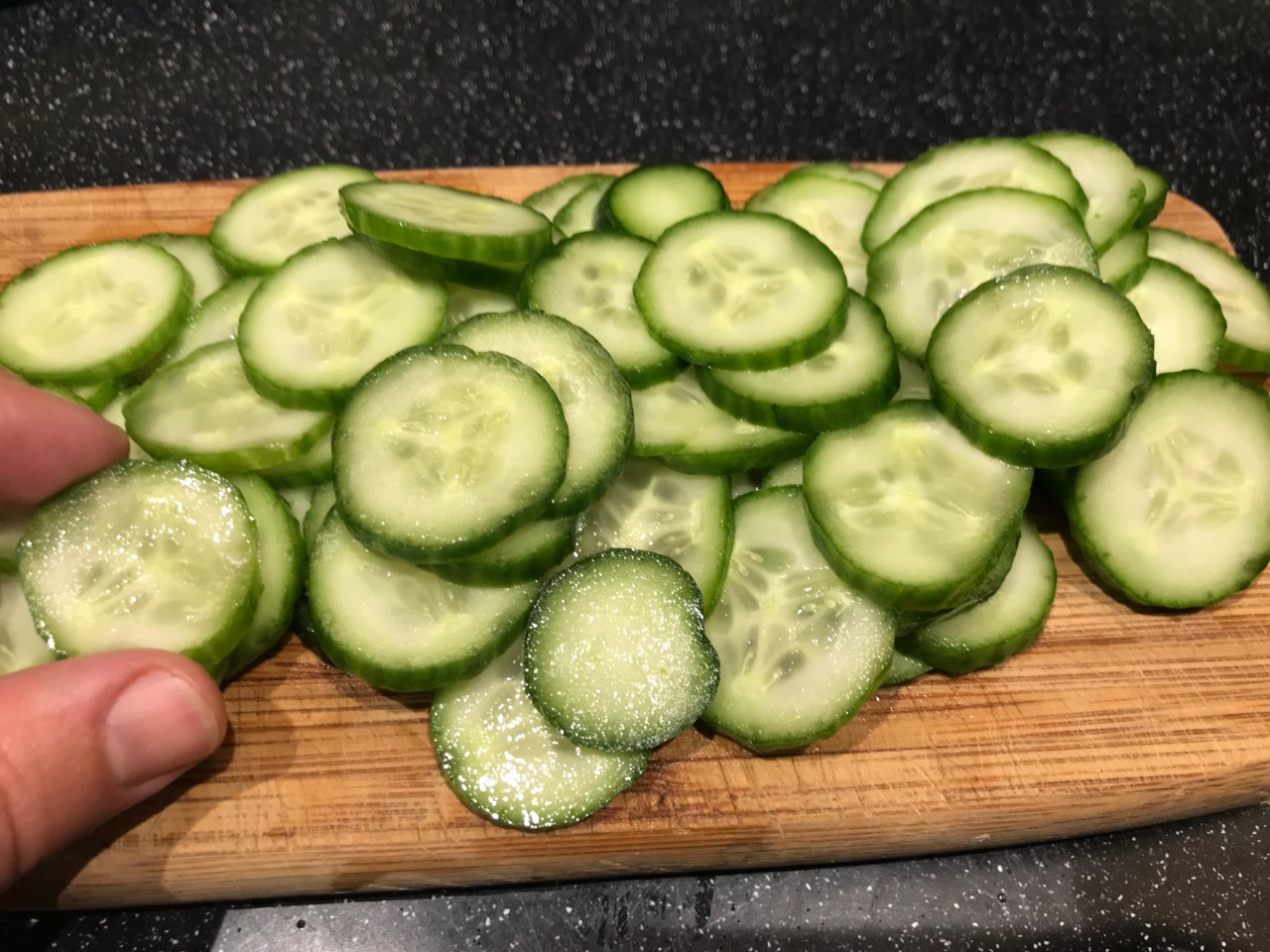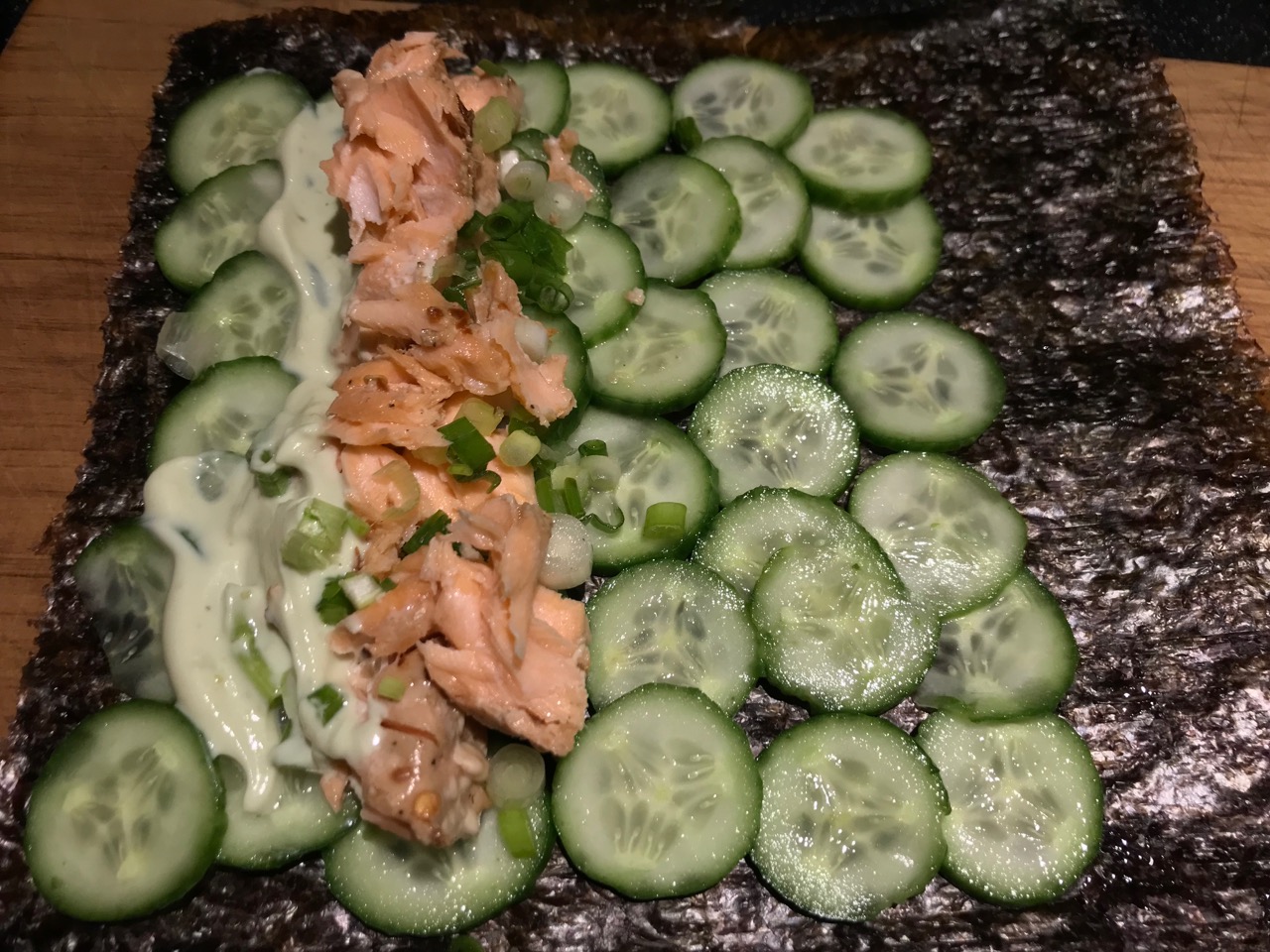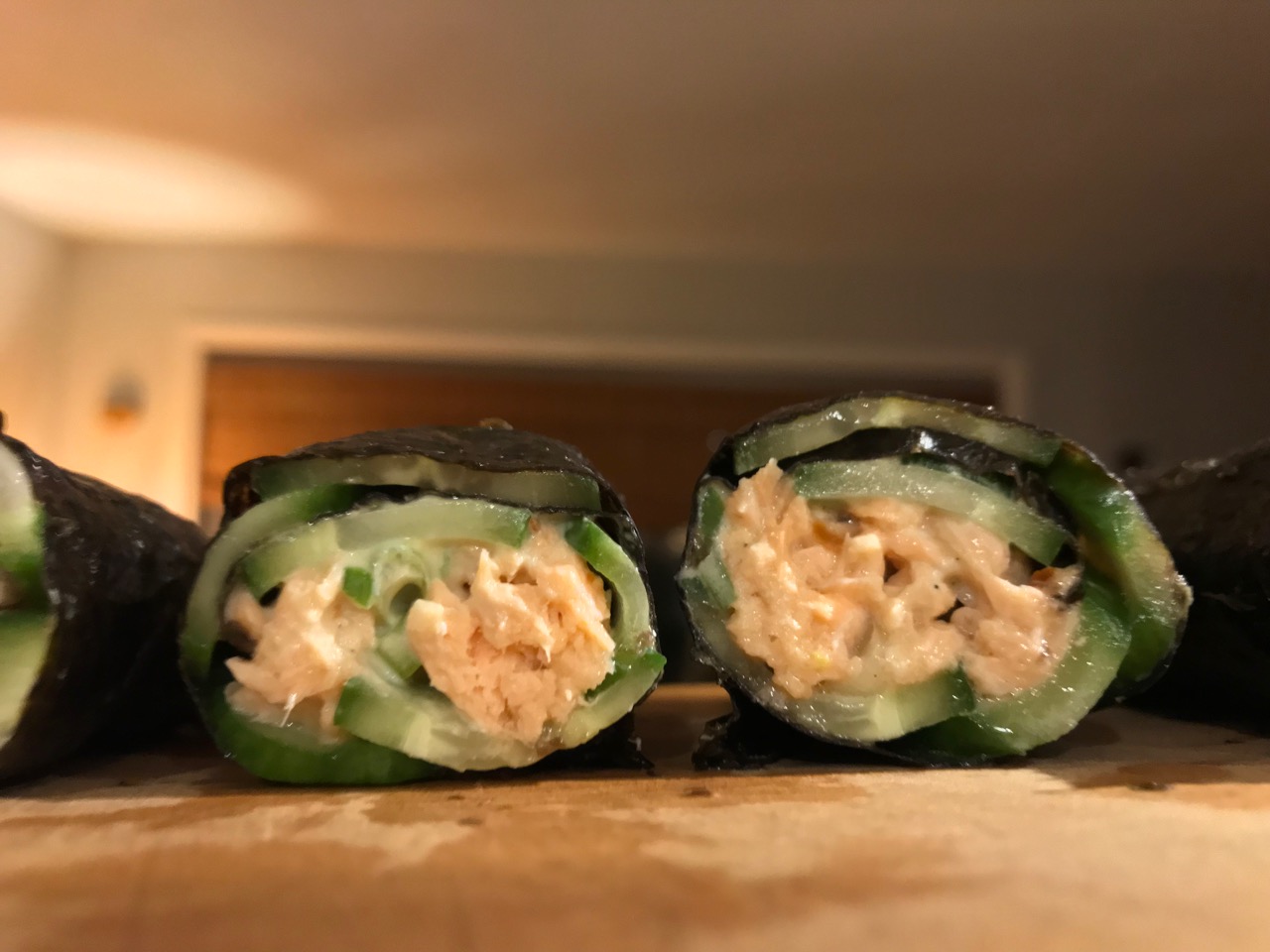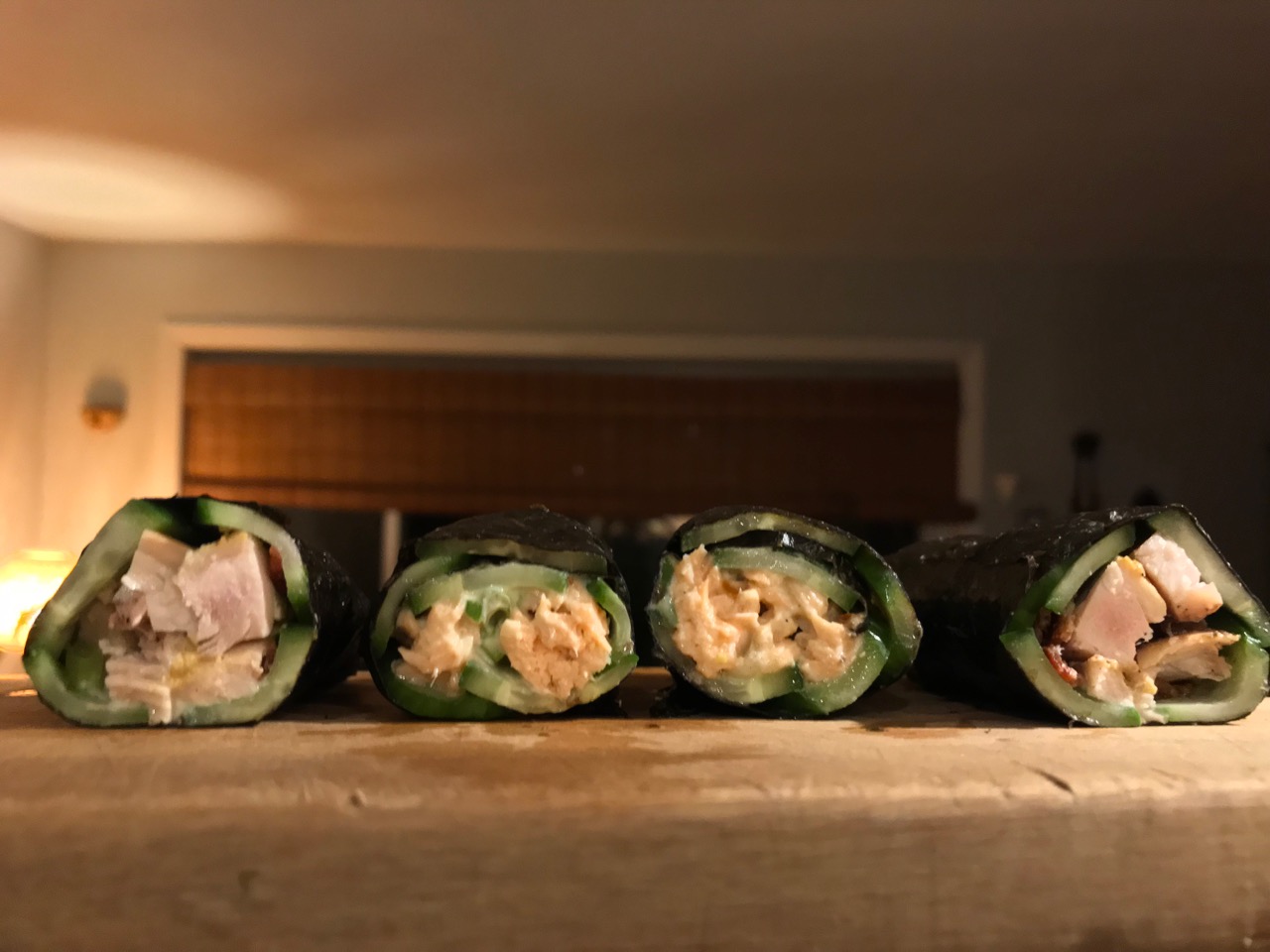 Ingredients:
2 nori sheets
2 small Persian cucumbers OR 1 regular cucumber, sliced thinly
leftover salmon (or chicken) if you have it, sliced thinly
some scallions, diced
maybe a little bit of Avocado Citrus yogurt leftover (or any sauce that you might have leftover or cream cheese or avocado!), optional
You just replace the rice with the sliced cucumbers. On a nori sheet, with the shiny side face down, layer the sliced cucumbers, leaving some nori sheet on one side. Then pile up your fillings along one end of the nori sheet and roll it up, wetting the empty nori sheet side with cold water to help seal up the role.
Repeat a second time (to make 2). It is about one Persian cucumber to one nori sheet.
Then I just cut mine in half and dipped them in soy sauce before eating.
Like a little mini sushi burrito..