I am really into cucumbers lately.
The small Persian ones..
You can mix them up with all kinds of leftovers, and eat it right out of the bowl.
Quite refreshing..
And a great way to use up almost dead greens. Just fold them in!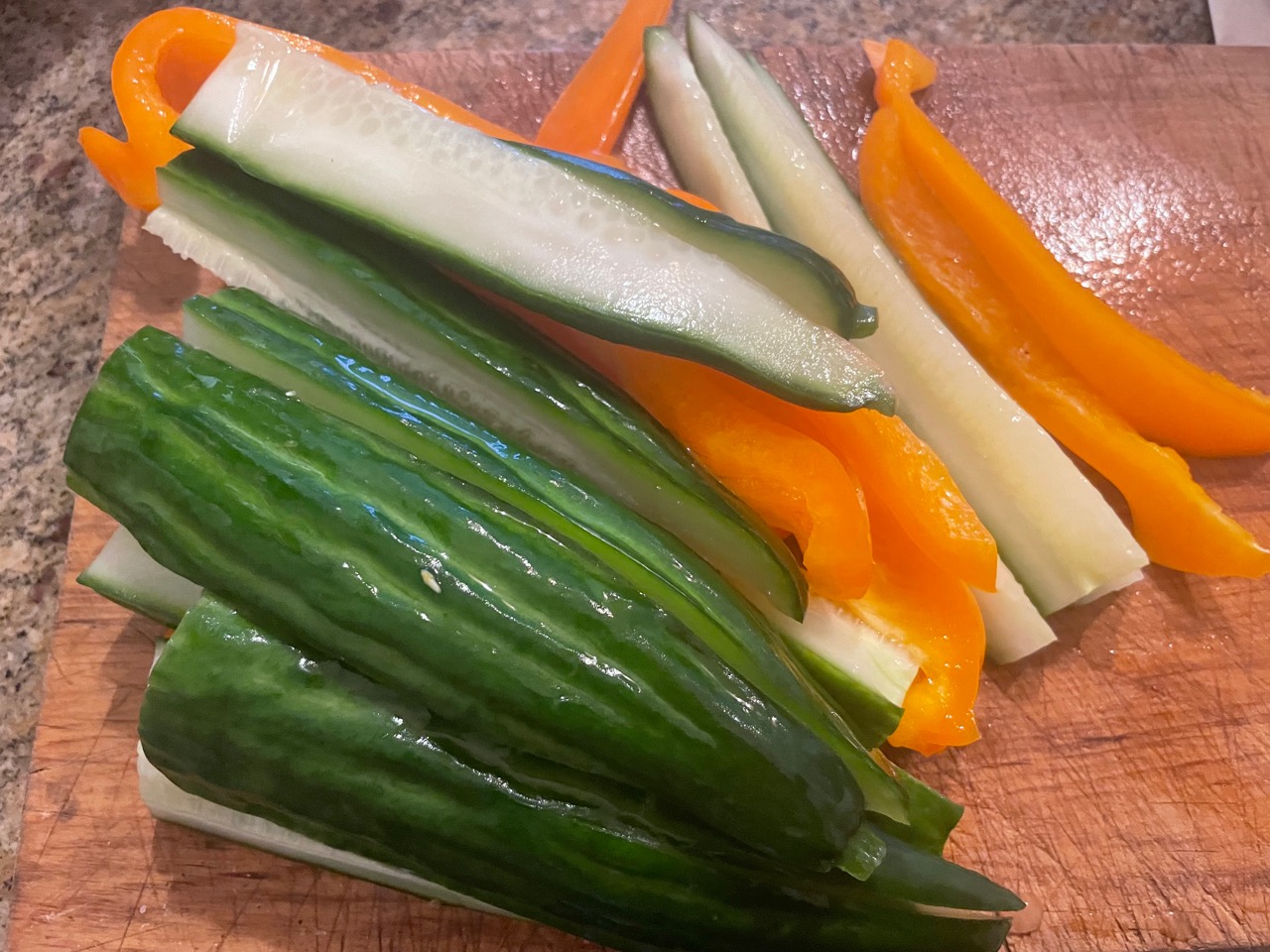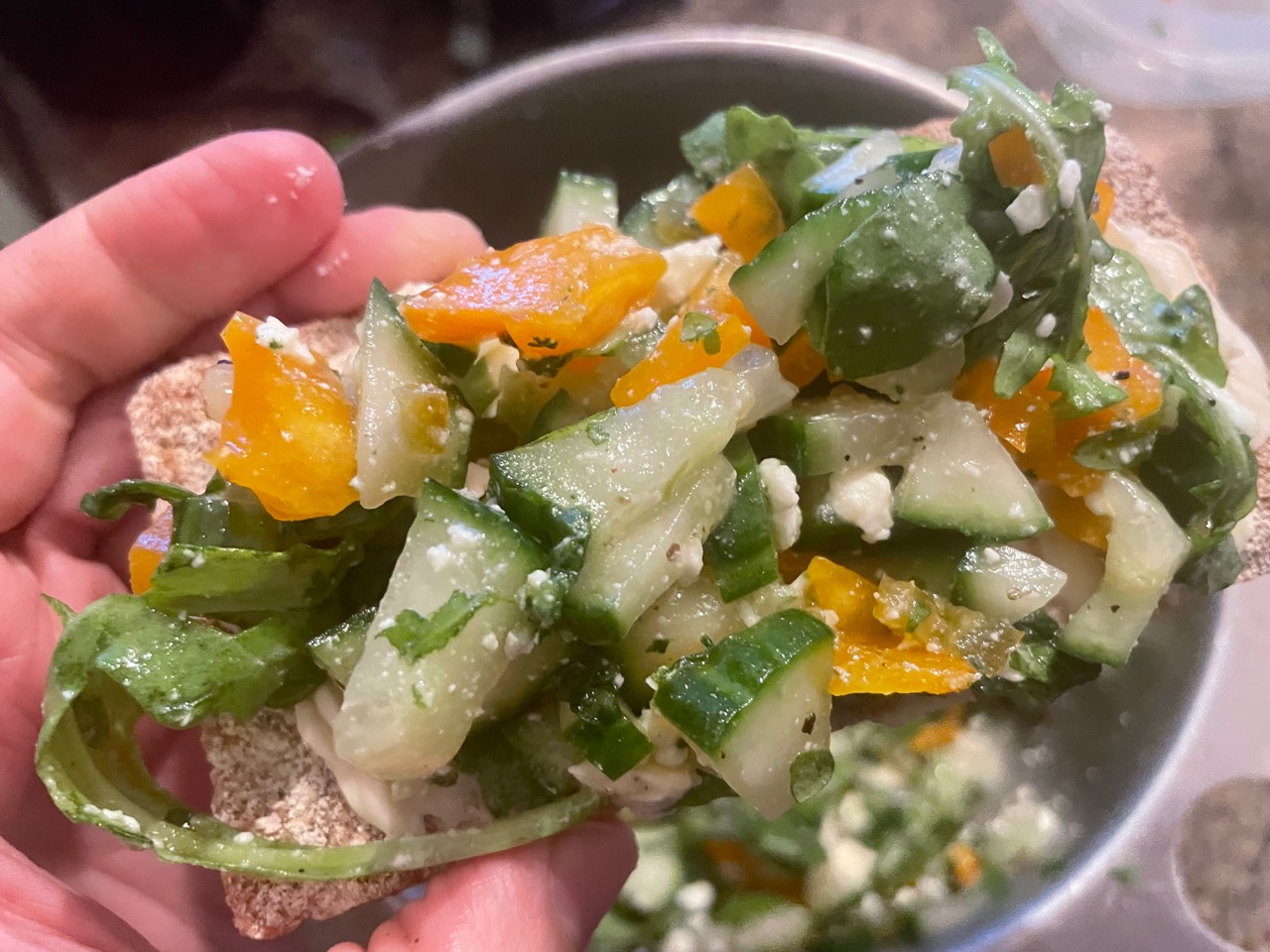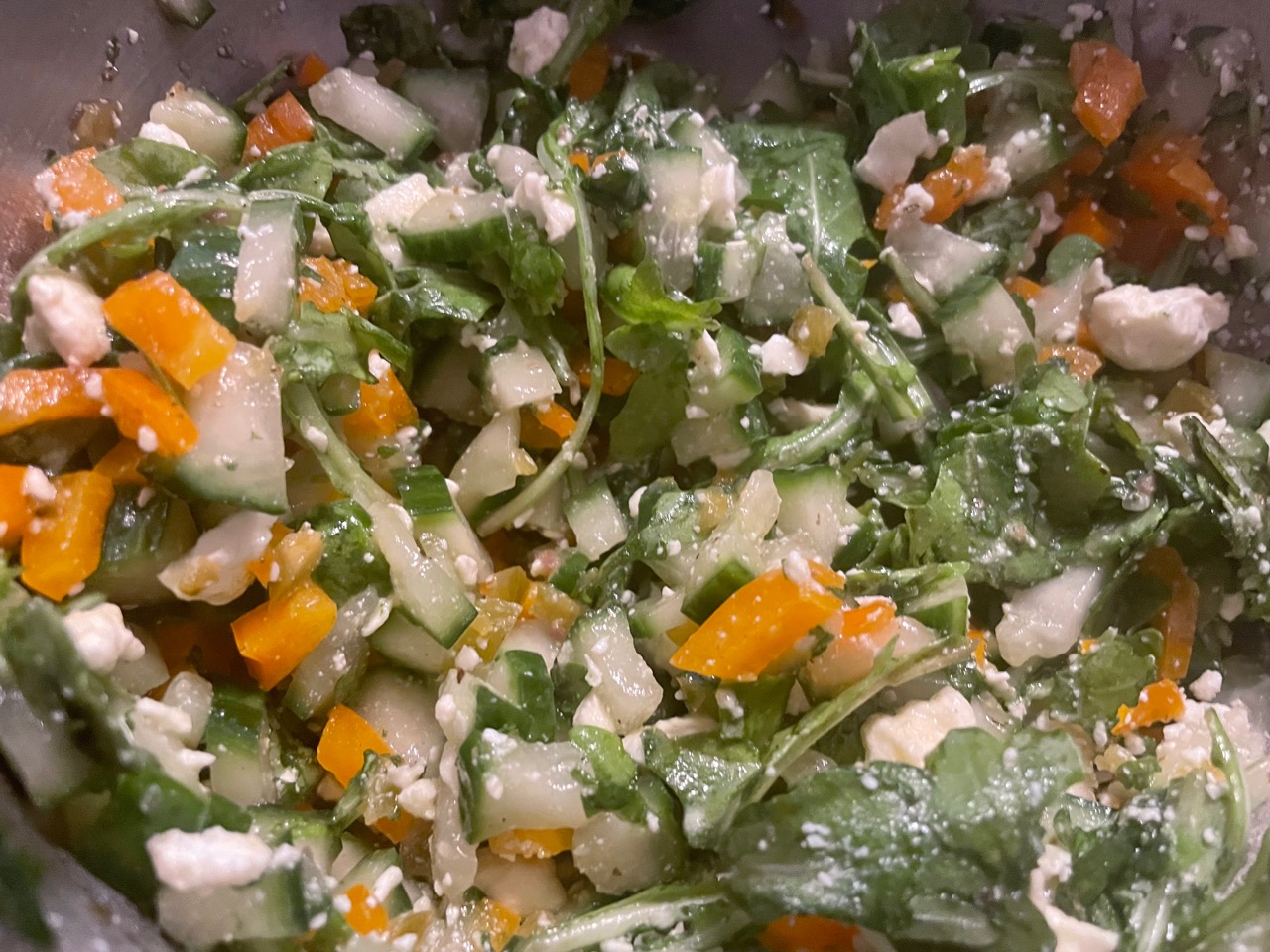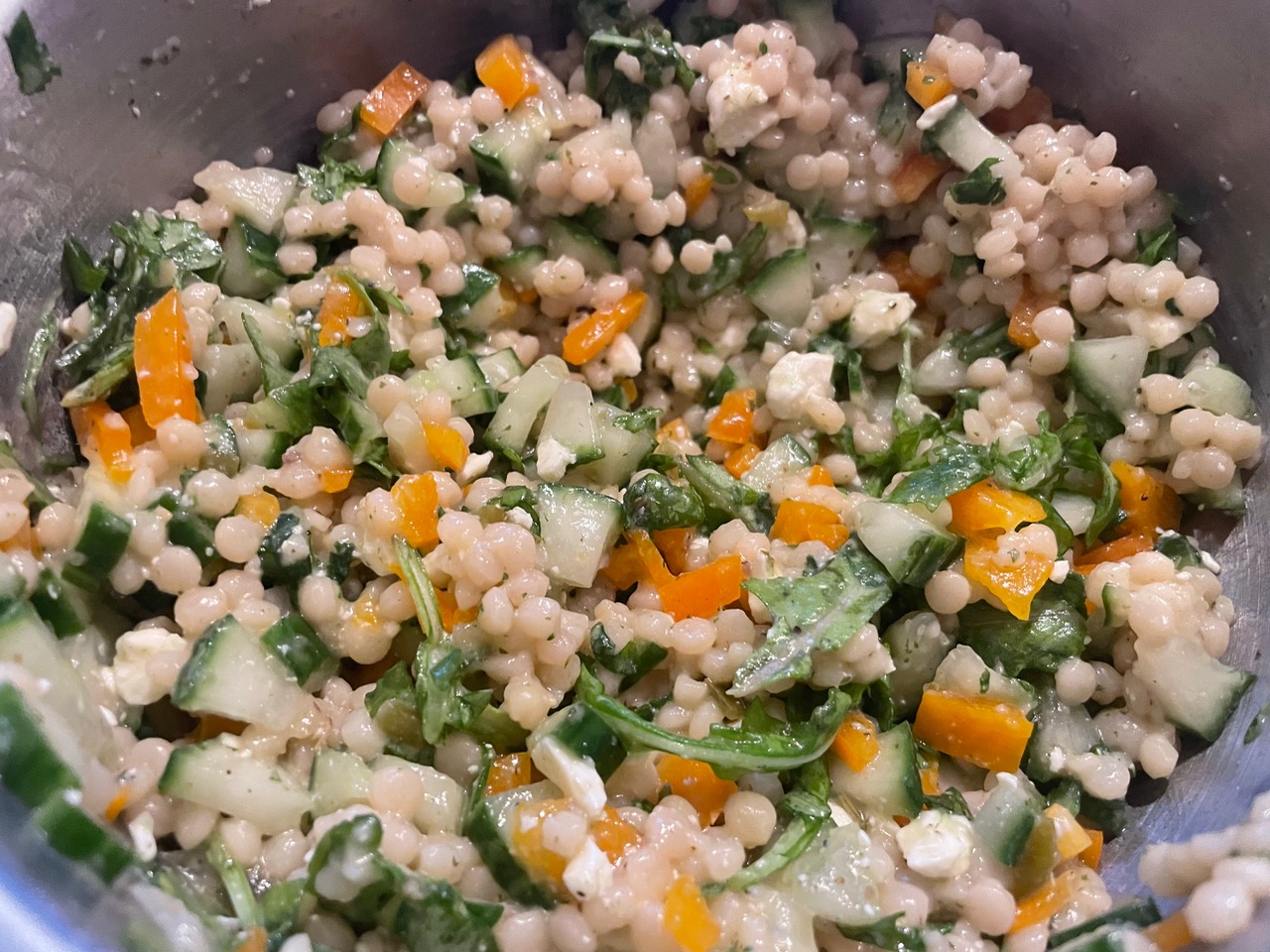 Ingredients:
2 cups pearled couscous, cooked
4 small cucumbers, chopped
1 bell pepper, chopped
a handful of arugula
a couple big sprinkles of feta cheese
a tbsp lemon juice, a tsp of olive oil, a few drops of sesame oil
salt and pepper, maybe some lemon pepper!
Mix it all up. Eat it on crackers!
So easy. So hard to stop eating it..