It looks like a claw, right?
A mini roll, hard and stale and quite inedible..
You won't even imagine what we do to it to make it amazing.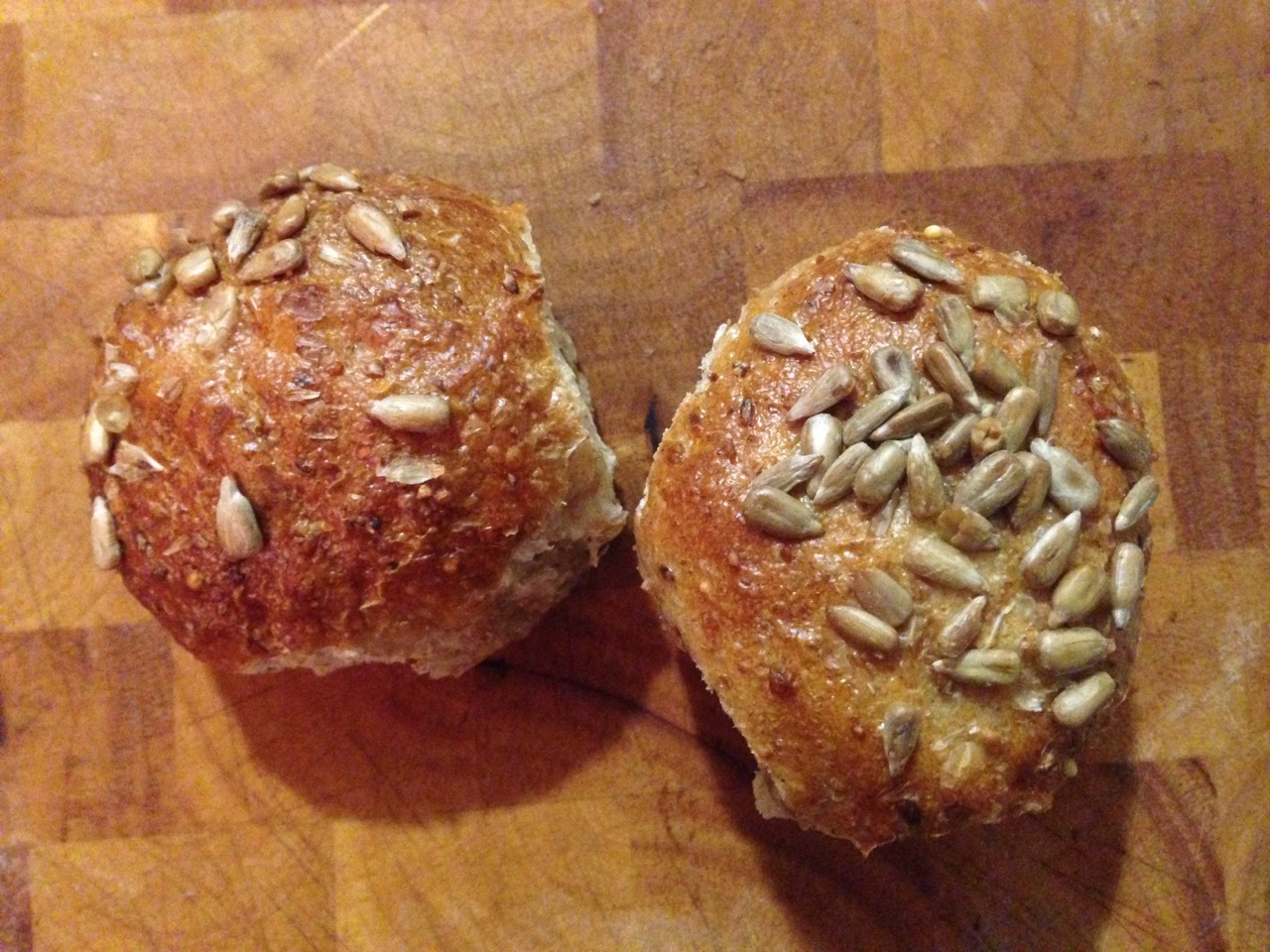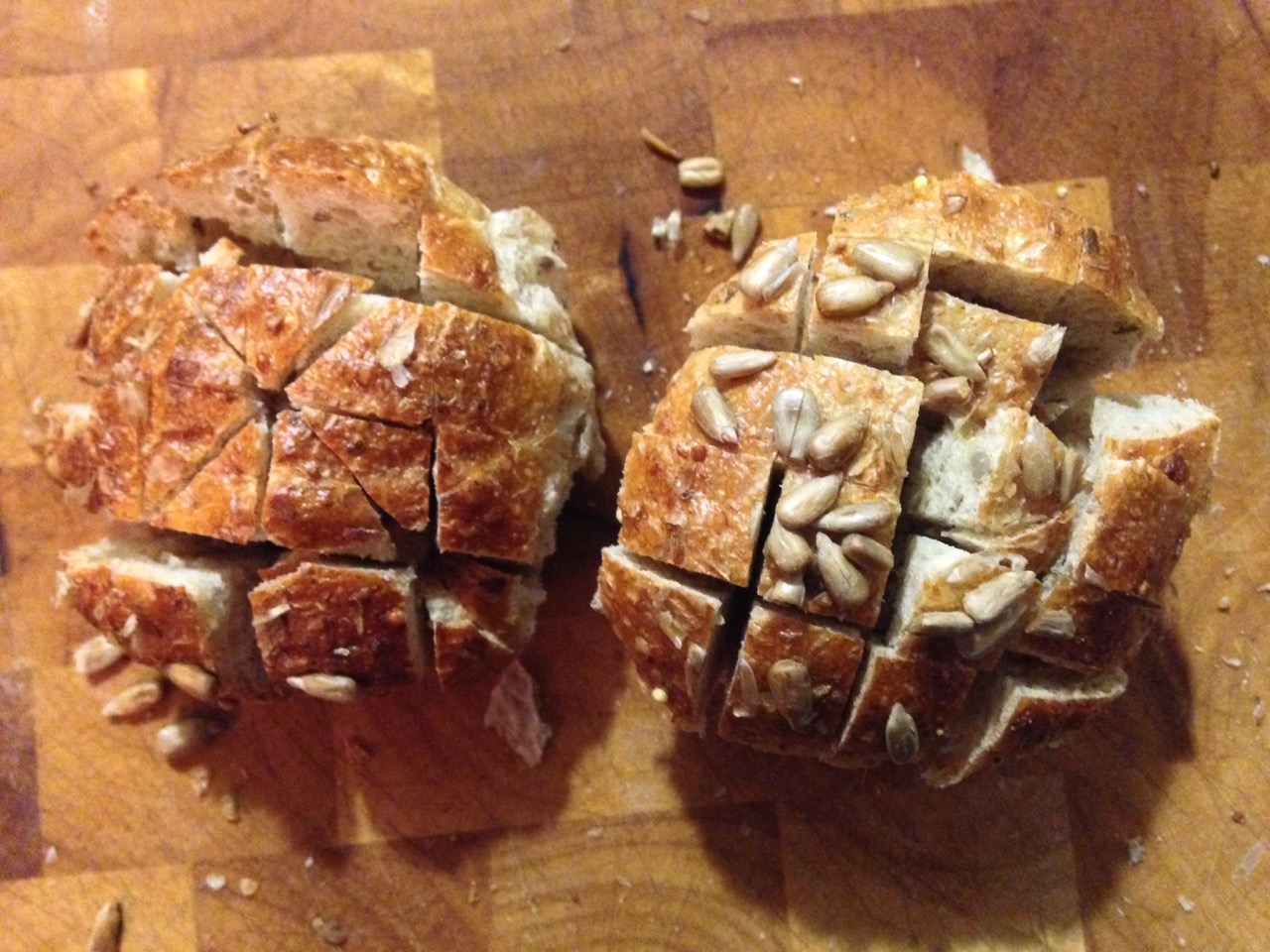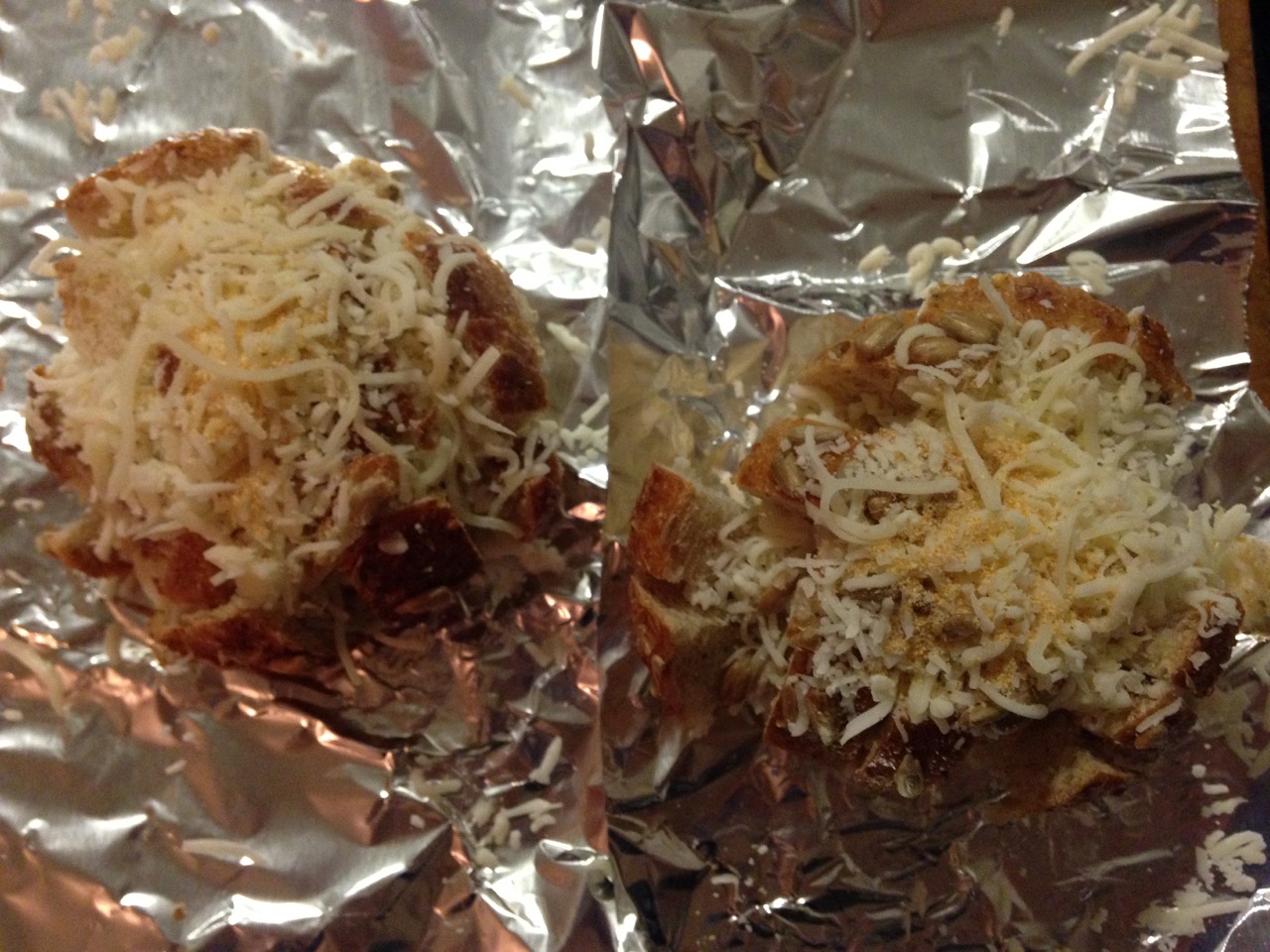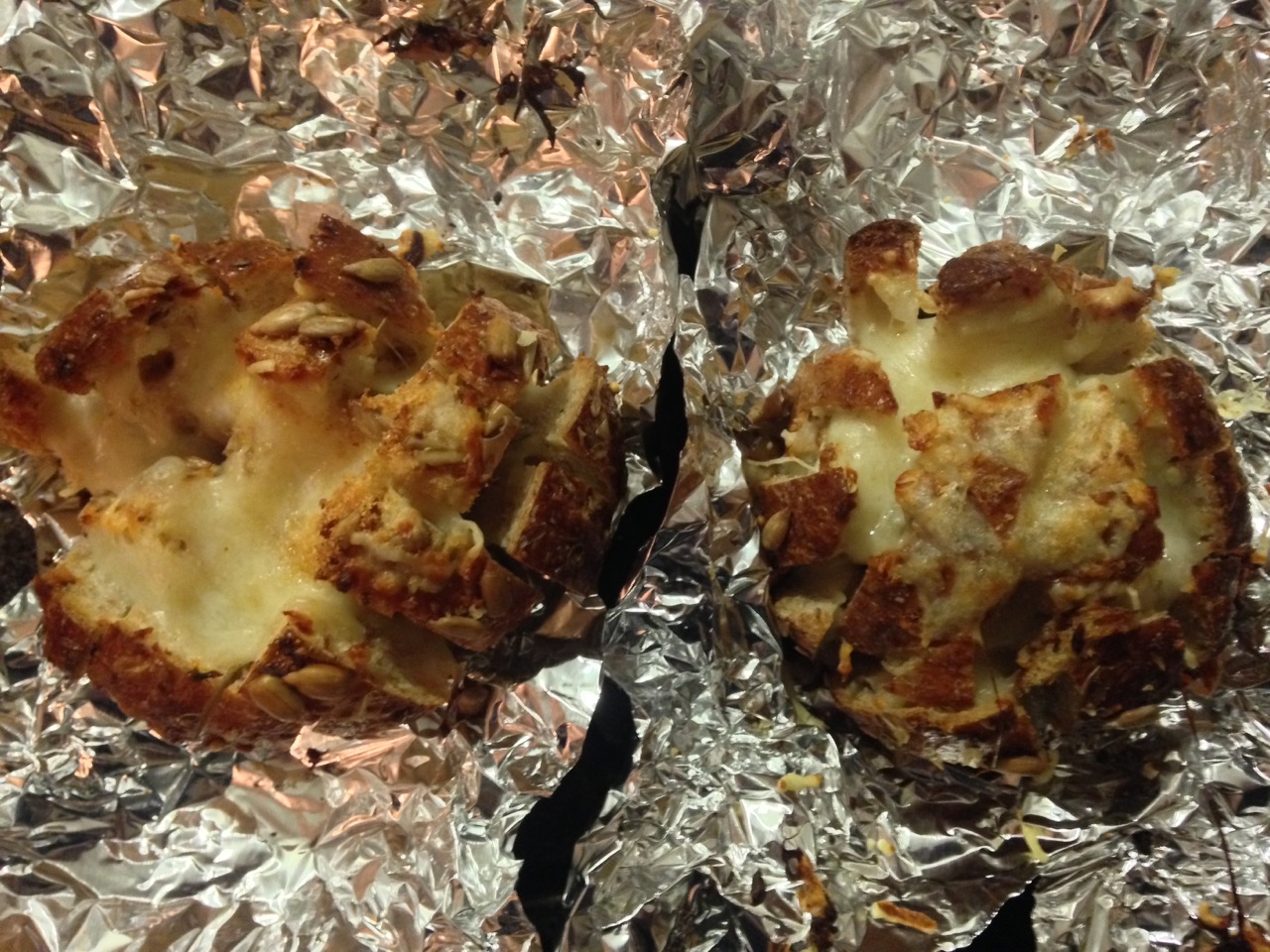 Ingredients:
1 small roll
1/4 cup shredded cheese
garlic powder
Take the roll and cut down into it, but don't cut all the way through. Turn it 90 degrees and make cuts on that edge. Then cut down some of the diagonals. Pull back the chunks a bit to make room for the cheese. Stuff the cracks with cheese, sprinkle on some garlic powder, and then wrap in foil, loosely, and bake at 350 for 15 minutes.
It will miraculously not be hard and stale any more.
Oh, and deliciously cheesy.