Leftovers from a crayfish and crab feast!
I mean, we ate all the crabs..
🙂
Now I like my panzanella salad hot so I toss it all with the vinaigrette and then heat it all through in the pan. So good.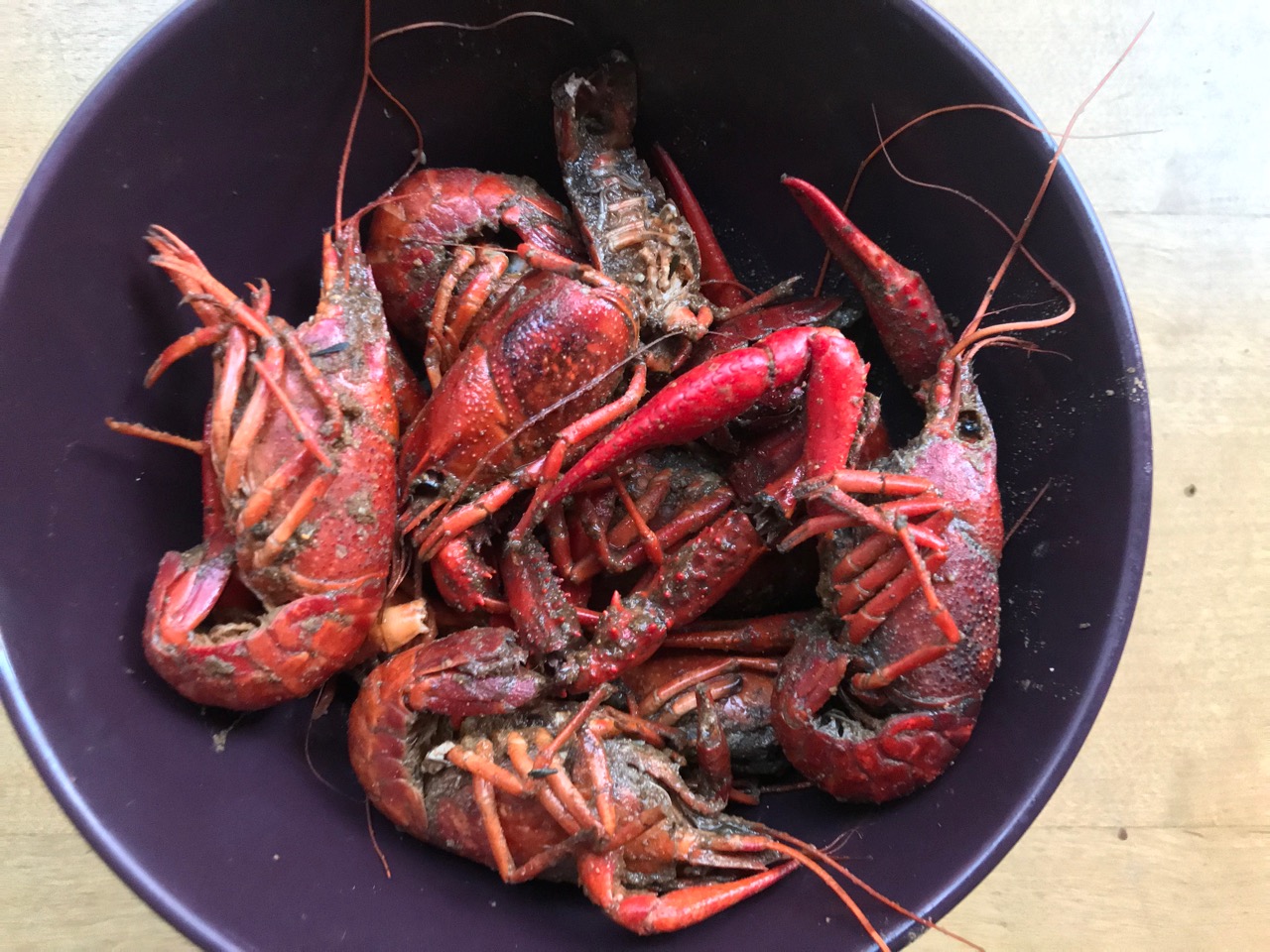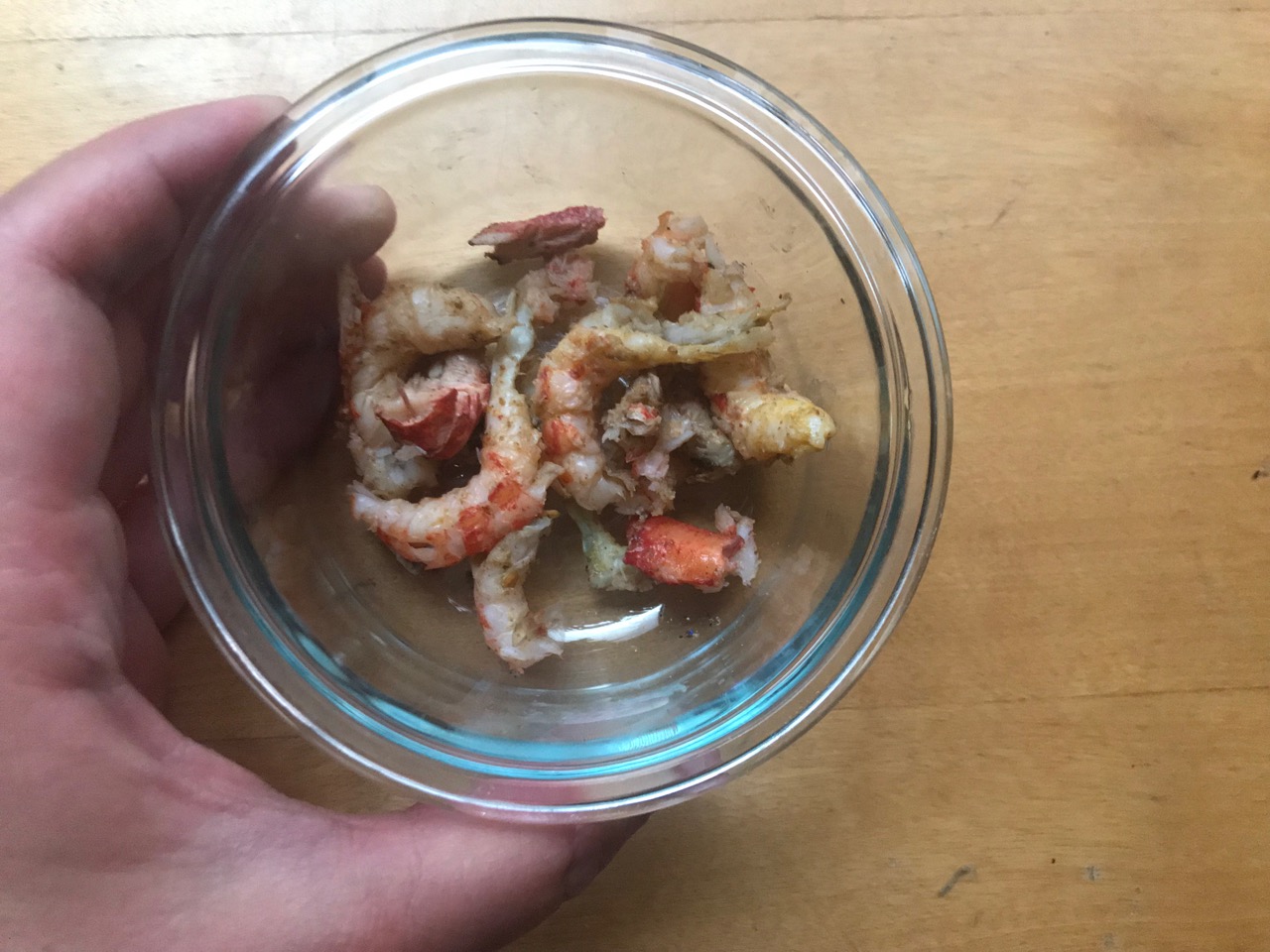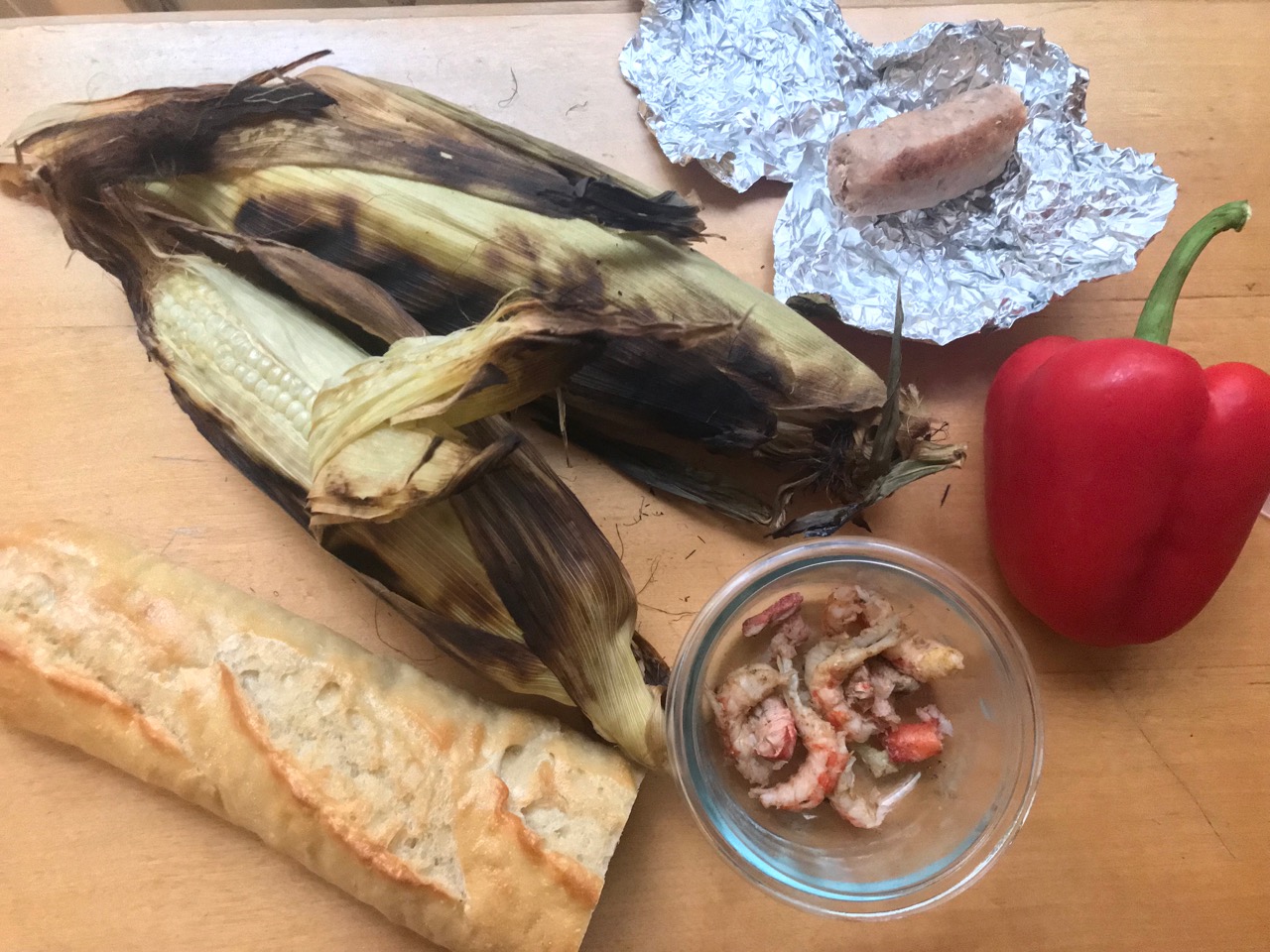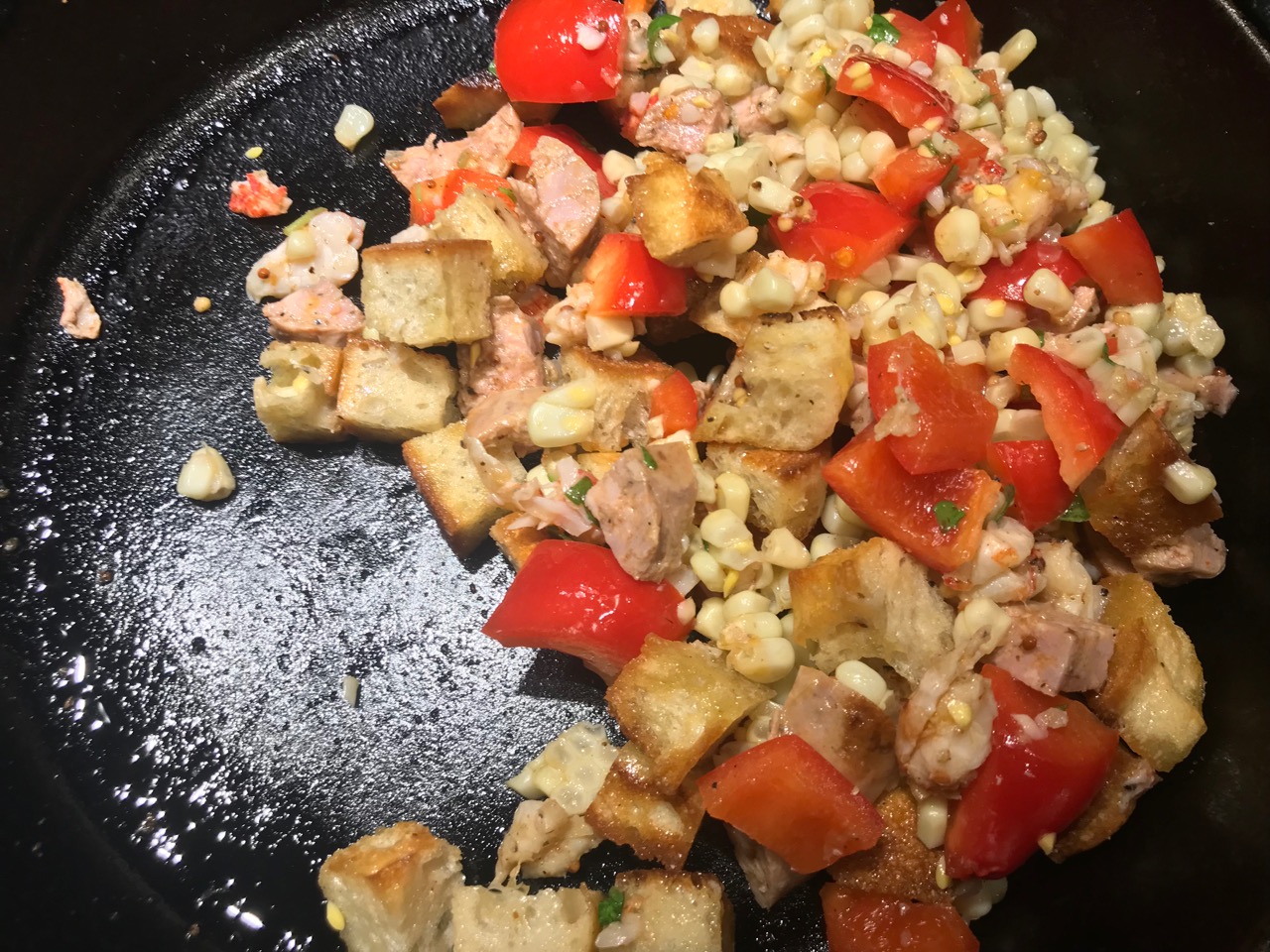 Makes 1 lunch.
Ingredients:
2 tablespoons olive oil, divided
1 1/2 cups cubed stale baguette (1bout 1/4 of a large baguette)
half dozen crayfish (or more), meat removed from tail and chopped
1 leftover sausage, chopped (or whatever you have hanging out)
1 small ear of corn, cooked, cut off the cob
1/2 red pepper, chopped
some herbs- I had chopped marjoram
1 tsp dijon mustard
1 tablespoon apple cider vinegar
Heat up 1 tablespoon of oil in a medium hot pan, sprinkle with salt, and toss in the cubed bread. Turn it down to low for about 10 minutes until you get a nice crust and it starts to brown.
Make the vinaigrette by mixing 1 tablespoon of vinegar, 1 tsp mustard, salt and pepper, and 1 tablespoon of oil until combined.
In a bowl, toss the baguette, crayfish, sausage, corn, red pepper, herbs and vinaigrette.
Dump it all back into the pan and heat through. Salt to taste and eat it all.