Maryland Blue Crabs are so easy to get around here.
We got a dozen and took them to the park, which left me with just 3 extras..
They take a long time to take apart, but the meat is so worth it..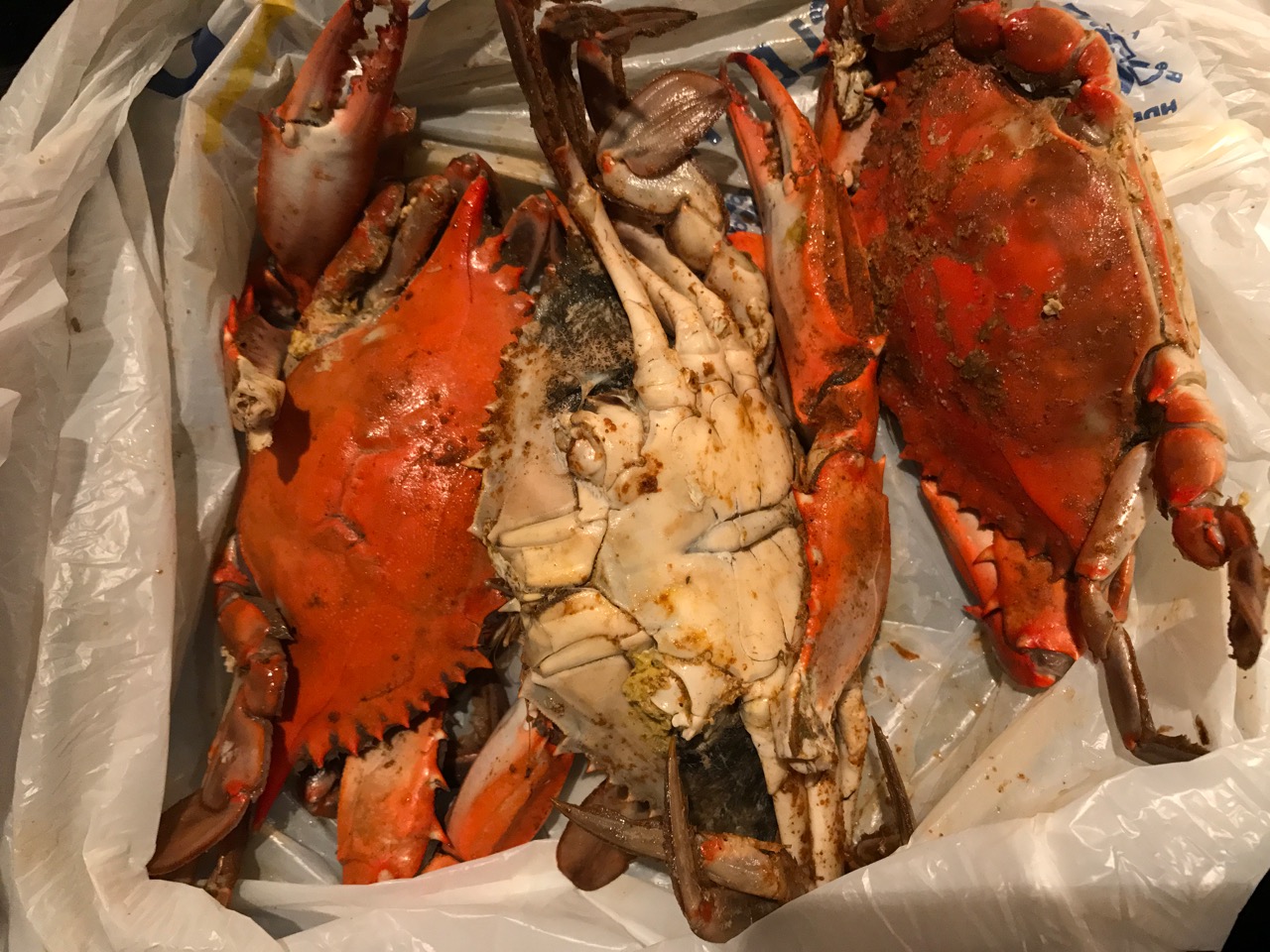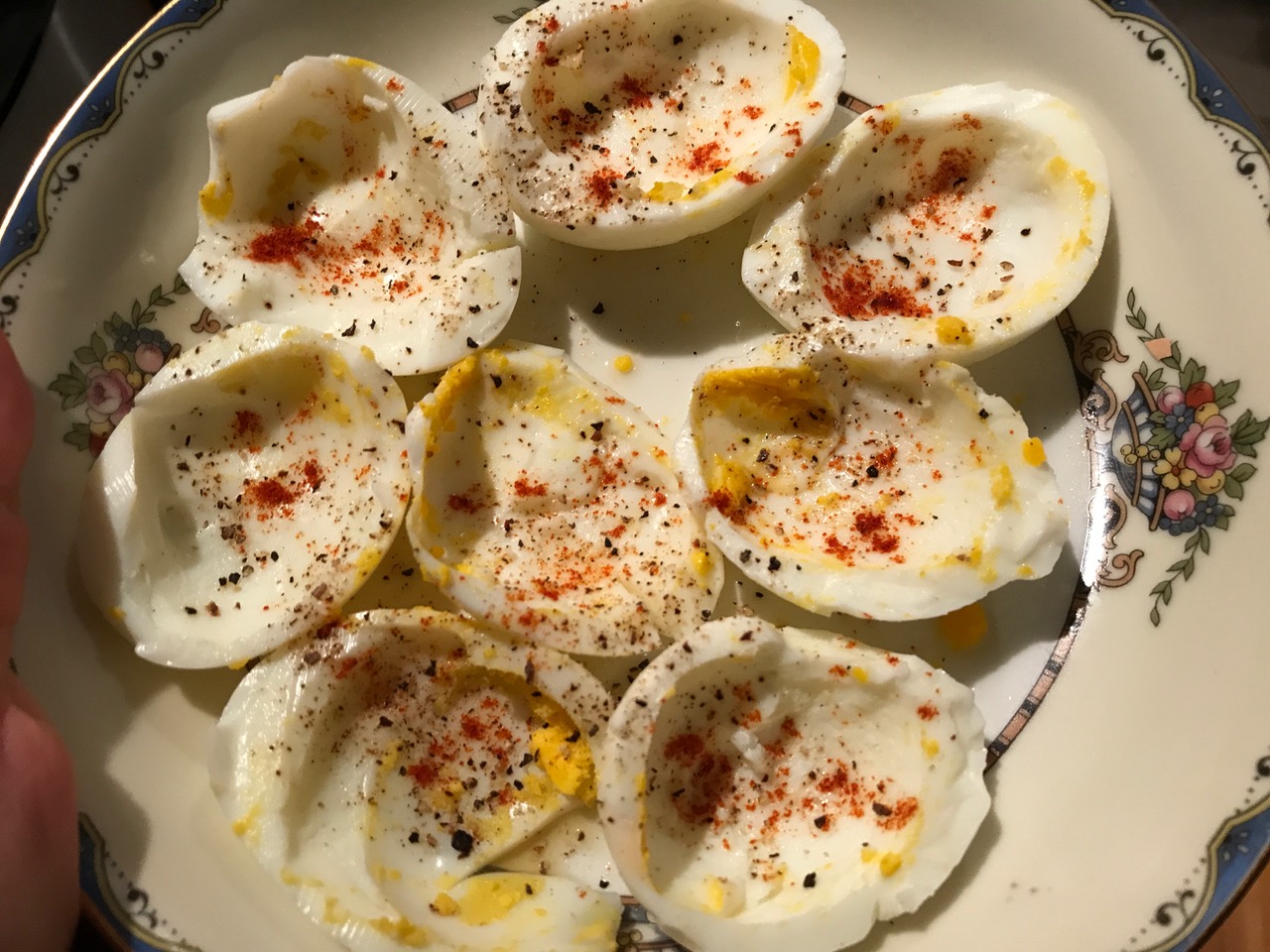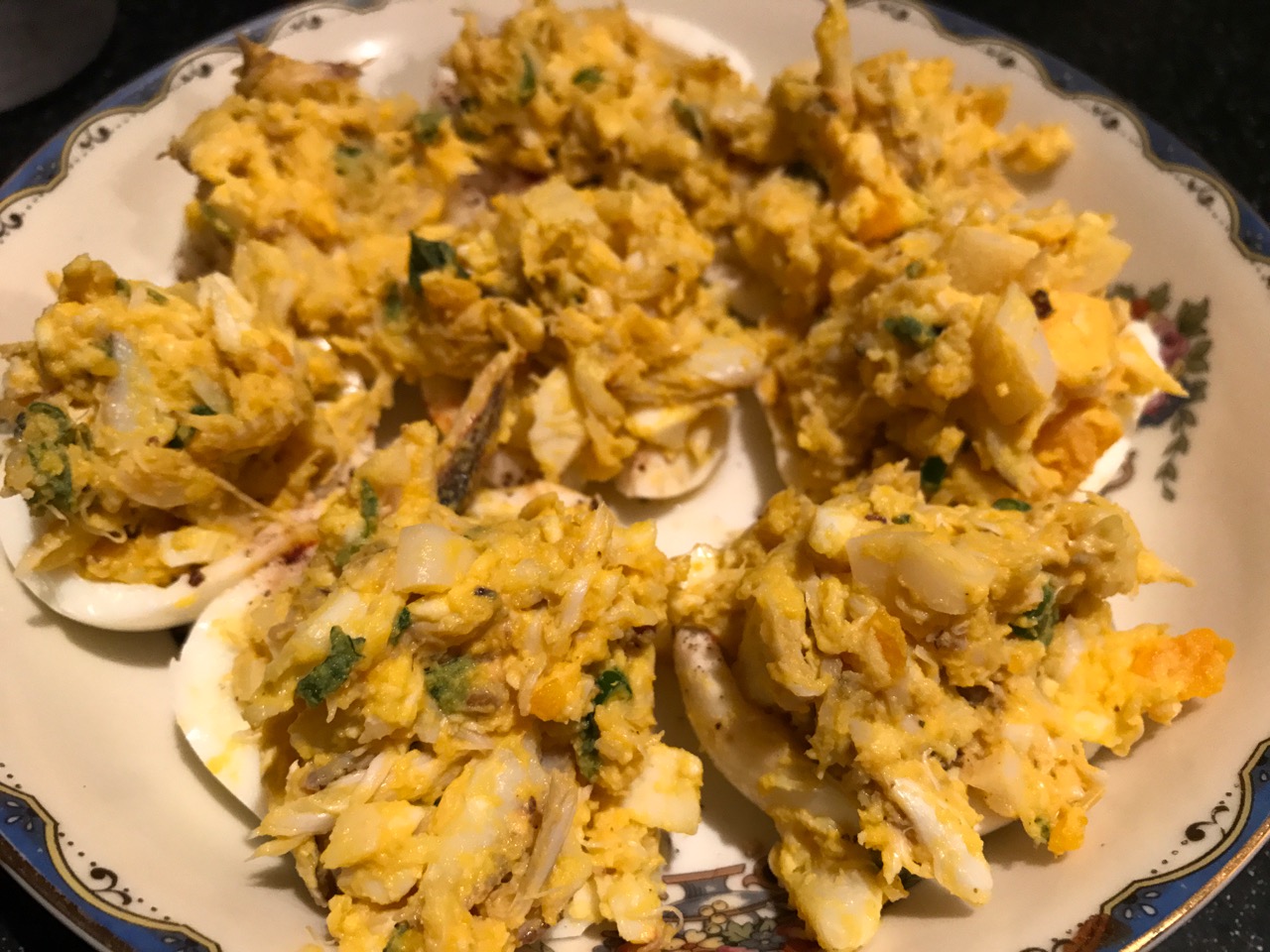 Ingredients:
1/4 pound of fresh crab meat, out of 3 large crabs (4 oz)
4 eggs
1 tbsp cream cheese
1/2 small green onion, diced
splash of lemon
sprinkle of paprika
I soft medium boiled the eggs, just in between soft and hard, so I can get that smoothable golden yolk. Put the eggs in a pot and bring the water to a boil. Turn off the heat and let sit for 5 minutes. Rinse under cold water. Peel, cut in half, and then use a spoon to turn out the yolk and some of the white, until you get a nice little bowl. Sprinkle with a little paprika and some salt and pepper.
Mix the cream cheese and green onion in to the yolk until it is all mixed in. Season.
Empty the crabs of their meat. This is the fun part. Pick through the meat to make sure there aren't any shells. Then mix the crab meat into the yolks and splash it with a little lemon.
Stuff the mix back into the eggs.
A delicate and fresh dish for such a worthy crab.