Leftover corned beef.. Sauerkraut. Cheese. A mini bagel..
Oh, and butter of course..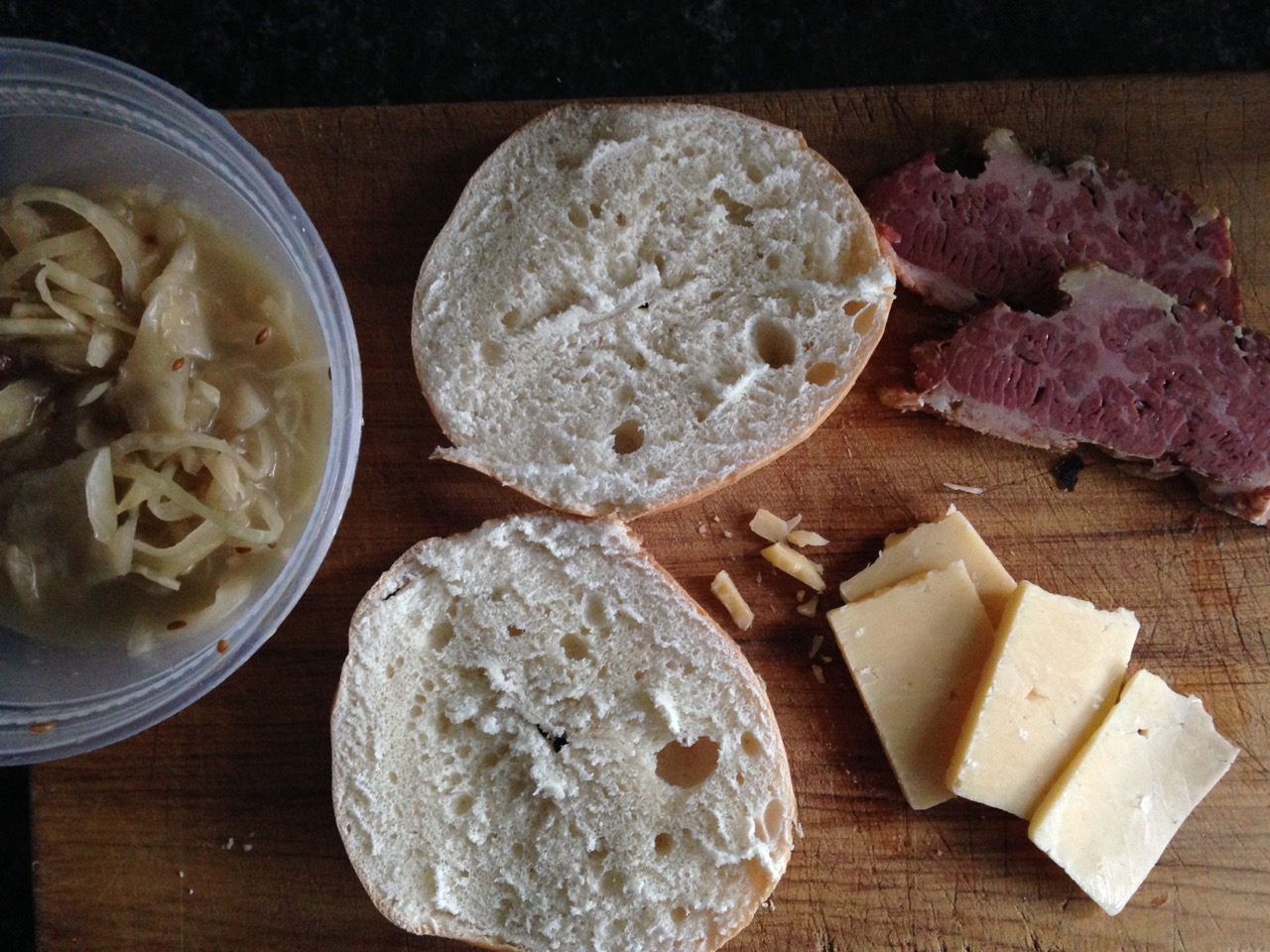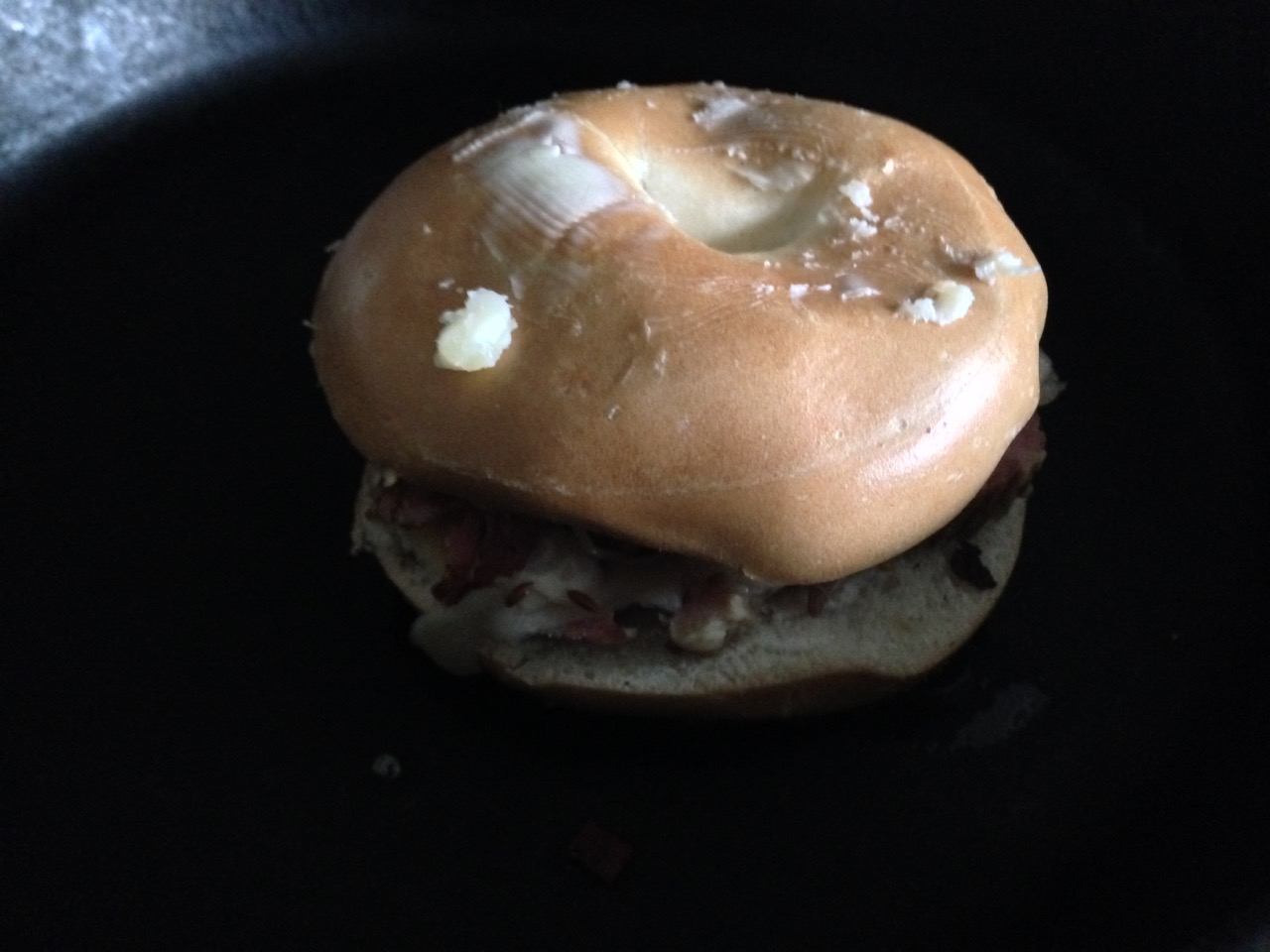 Ingredients:
1 mini bagel
cheese, Dubliner
sauerkraut
butter
Slice the mini bagel and butter the outsides. Put one side in a hot pan, butter down. Then layer with cheese, beef, sauerkraut, more cheese, and the other slice of bagel, butter side out. Press down on the slider with a heavy pan or a kettle.
Cook for a minute or two until it crisps up. Then flip over and press down again, cooking until the other side crisps up.
Warm and toasty..