A savory rice porridge. Traditionally Chinese comfort food.
Made with turkey stock! If you have a lot of stock (I always do) and need to feed a crowd (feeling lucky with my big family), congee makes a lot of food for the amount of ingredients.
It is a great foundation for a bowl to add all those Thanksgiving leftovers as toppings.
And easily adds new flavors without a lot of extra work..
Especially if you use your sister's InstantPot (magic).
So.. feed a crowd on a small amount of rice, use up all that stock, create new flavors for leftovers, make a flexible base for all your eaters, and do it easily..
CONGEE!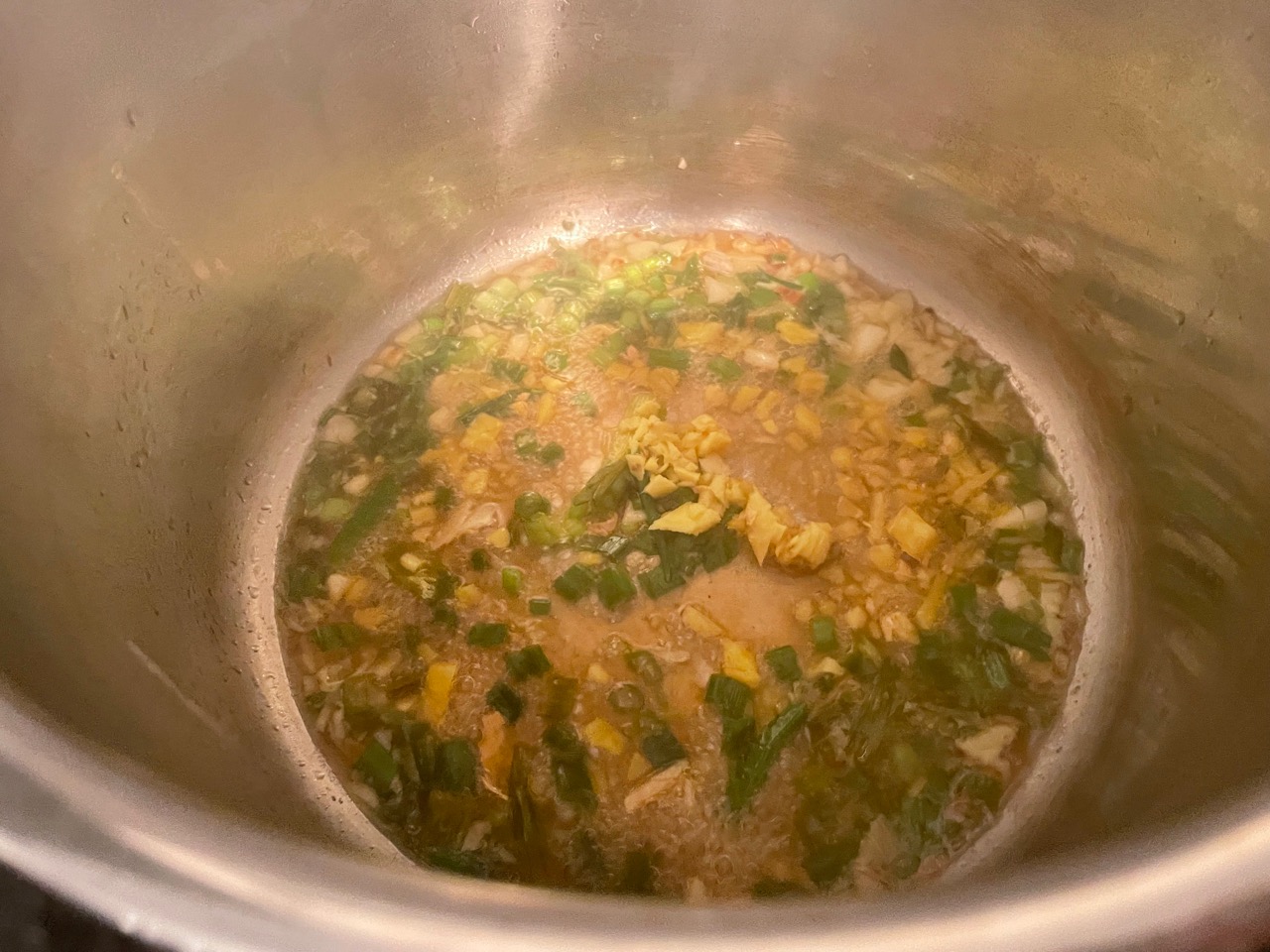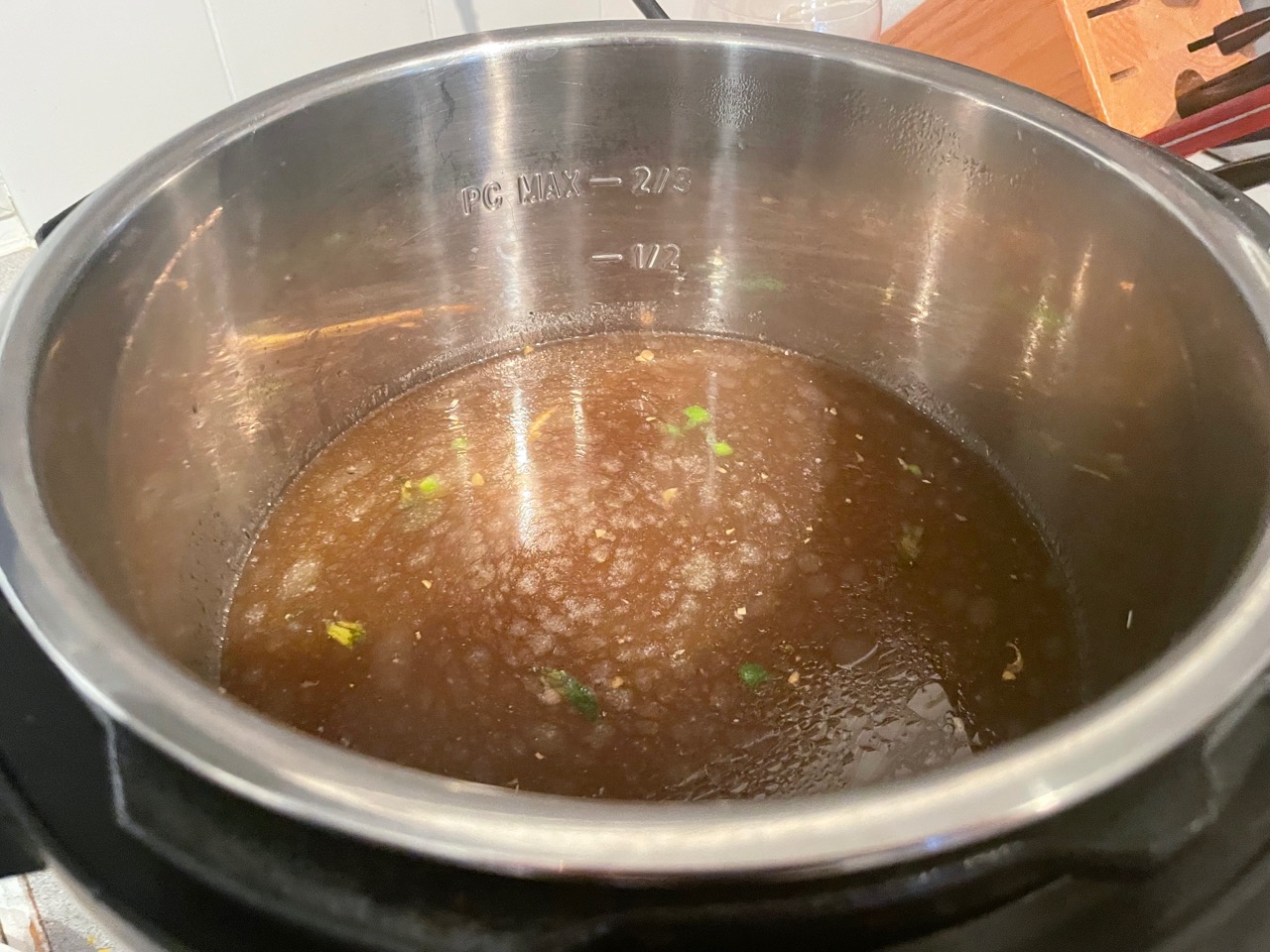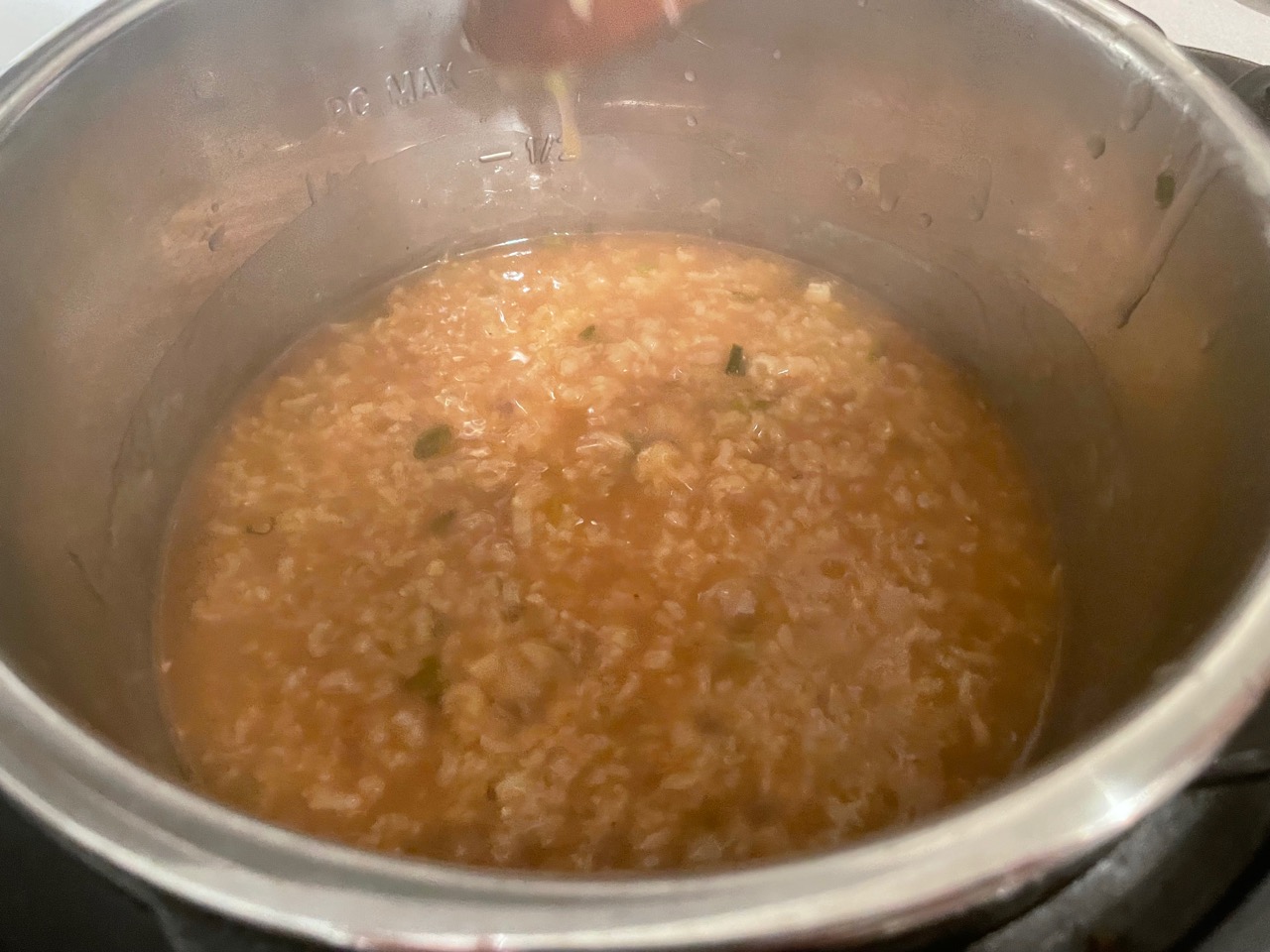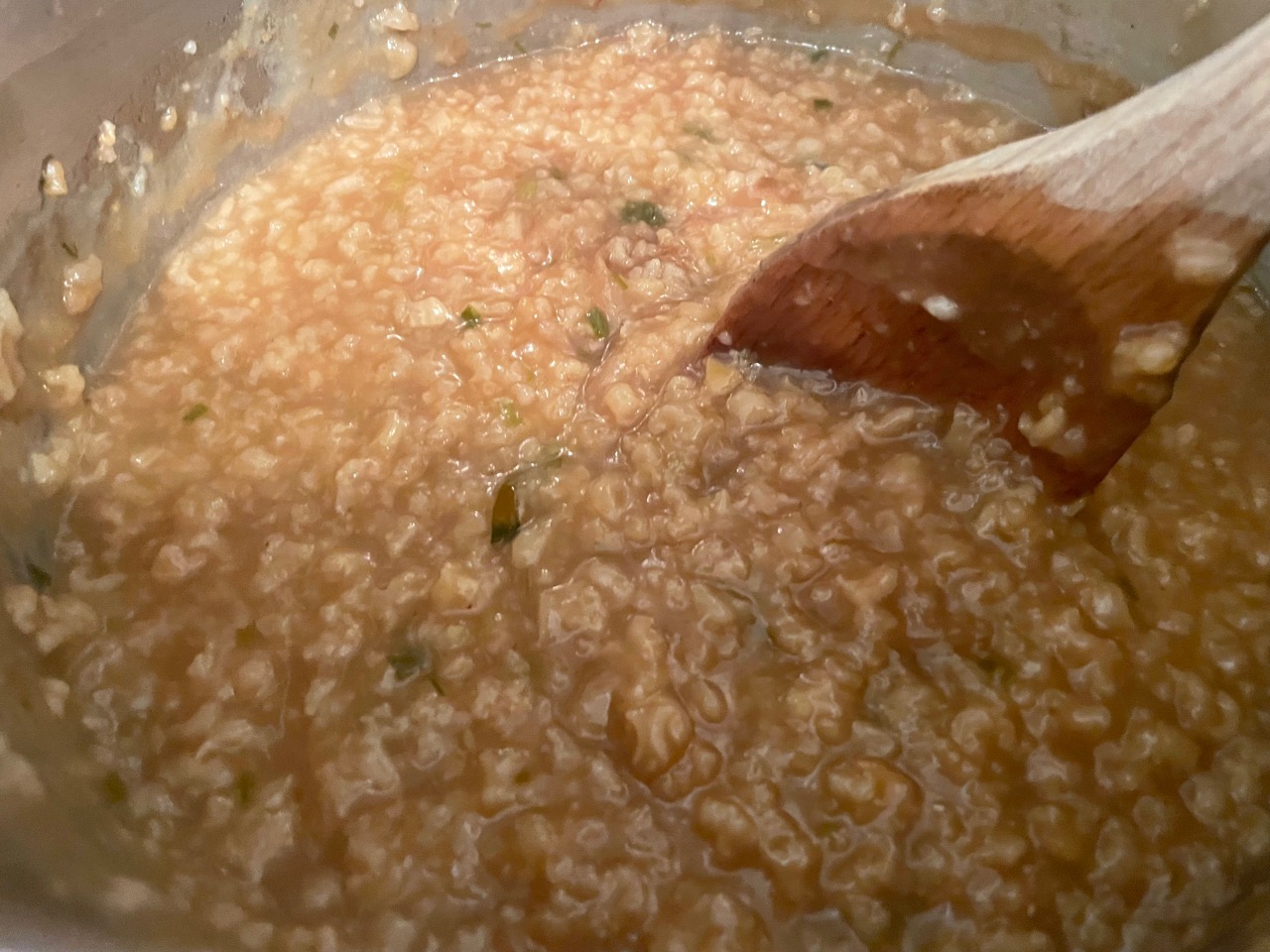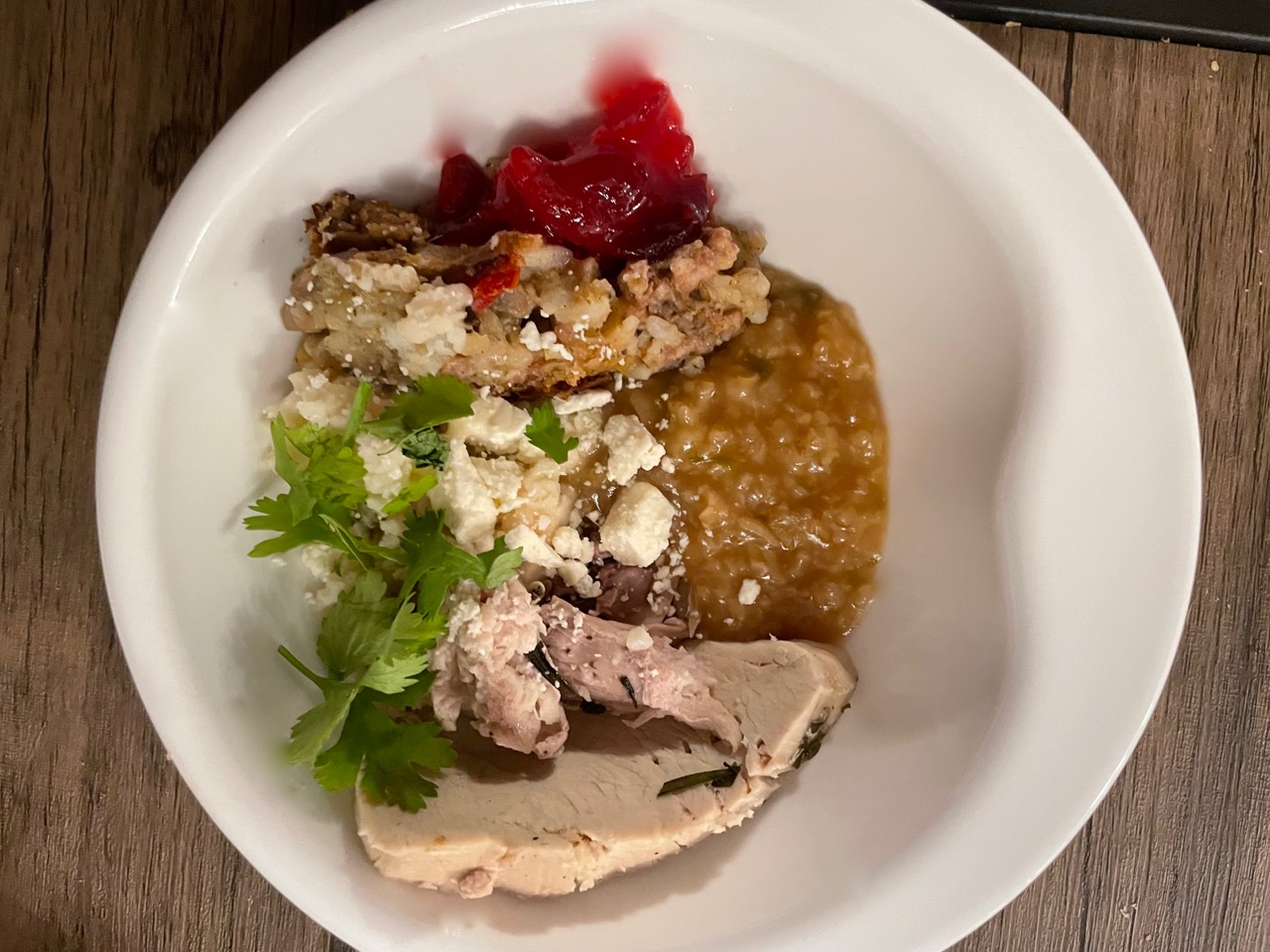 Ok you can make this in the InstantPot (I did) or on the stovetop (which is what I would do at home). Makes about 6 cups, which fed 8 of us with Thanksgiving toppings, easy.
Ingredients:
splash of oil
1 cup of rice (long grain, not soaked, but you can really use whatever)
7-8 cups of stock (turkey!)
1 big knob of ginger, peeled and diced (2 inch?)
2 scallions, diced
5 garlic cloves, diced
splash of soy sauce (1-2 tbsp)
splash of sesame oil (1 tsp)
toppings! all those Thanksgiving leftovers
In a pot or the Insta, saute scallion, garlic, and ginger in a splash of oil for a few minutes until sweating and smelling great.
Add stock and rice. Simmer for 2 hours on the stove, stirring and waiting for it to become porridge. Or the InstaPot was 20 minutes on High Pressure, sealed vent, then slow release for 30 minutes (or you could quick vent it).
Stir in some things to taste: soy sauce, sesame oil, salt and pepper.
Top it! What you got? We had all the leftovers.. (plus feta)