One of my favorite food combinations is sour cream and rice. It's creamy. It's hearty. It's just plain delicious.
And also, tzatziki is one of the best condiments you can have in your pocket.
So, I mixed them up a bit. Rice and Tzatziki.
These cute little wrap snacks are refreshing and squishy and creamy and good for you.
And you can always add other things in, like thinly sliced chicken or hot sauce or mushrooms or whatever.. (go wild)
So many options.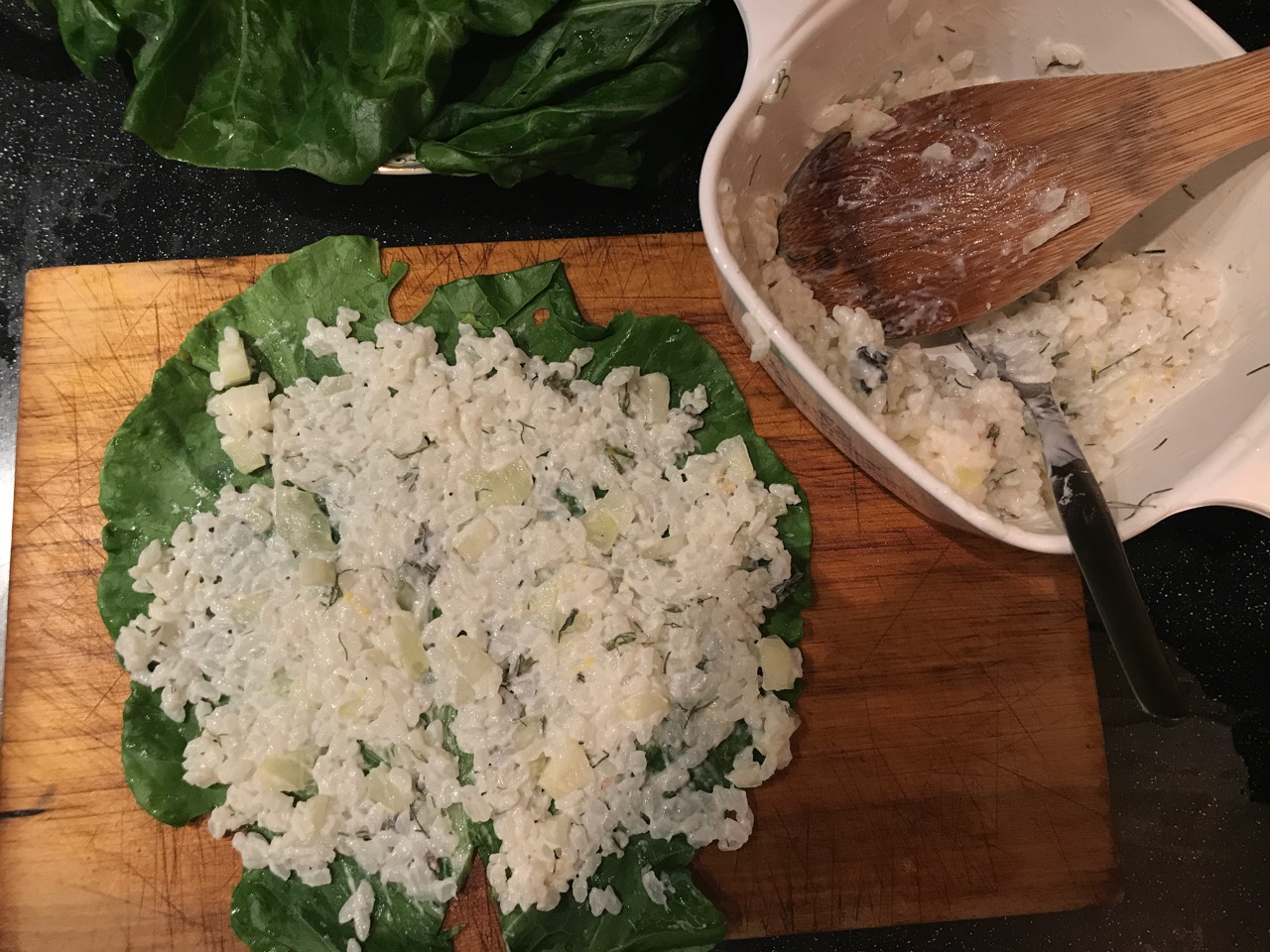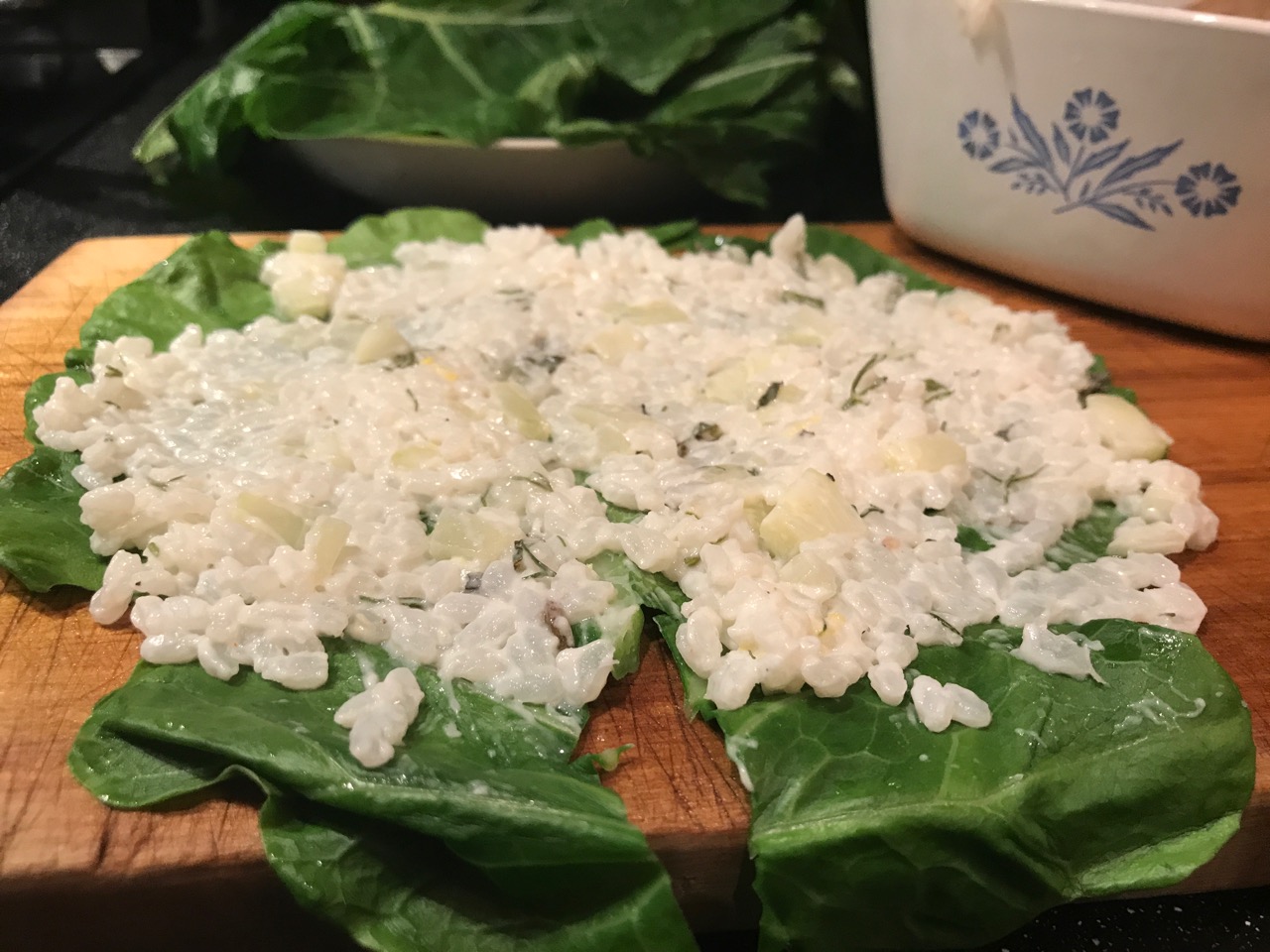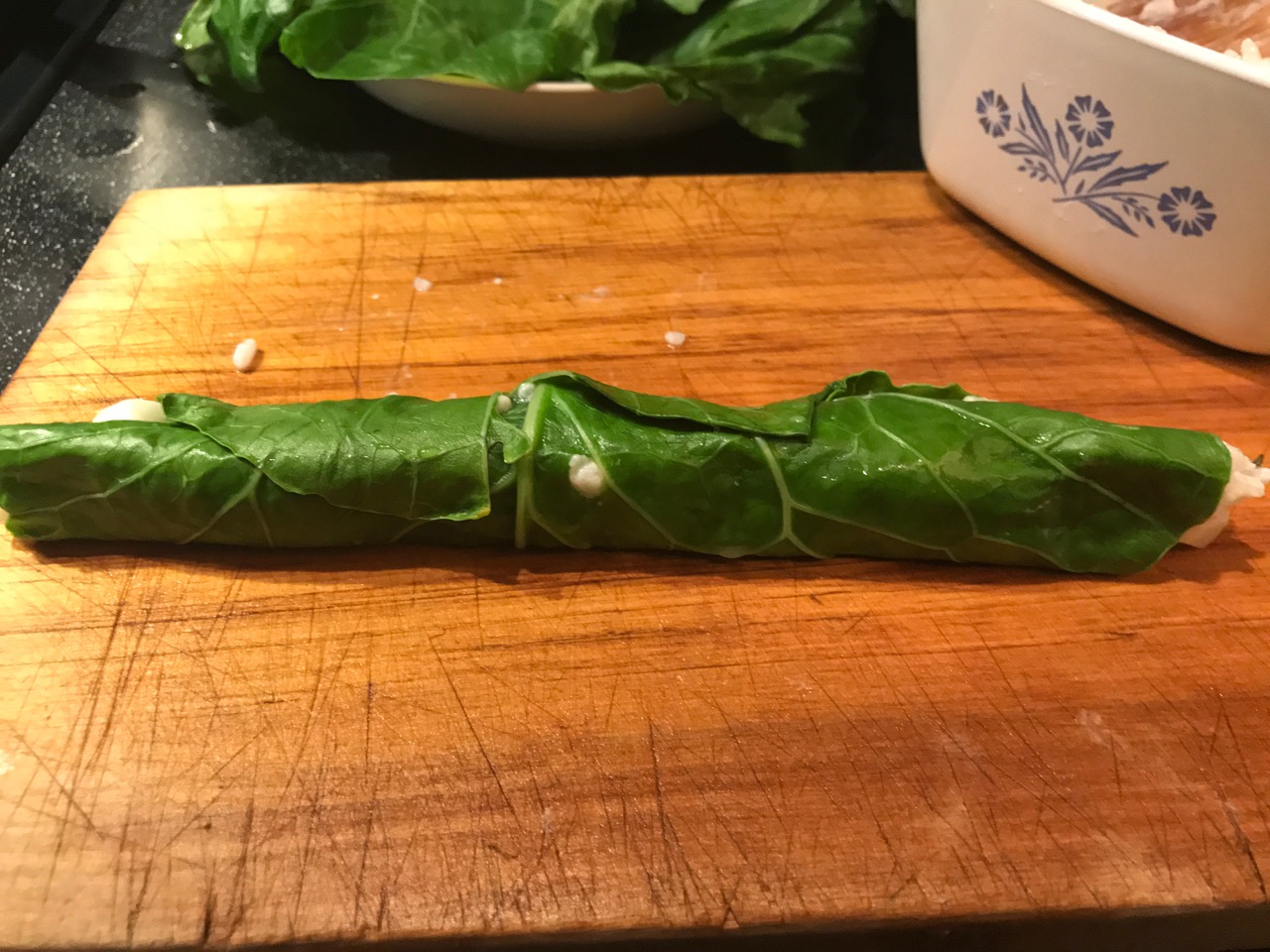 Ingredients:
tzatziki– diced cucumber, greek yogurt, lemon, pasted garlic, dill
cooked rice
collard leaves, stems removed
Prepare the collards by cutting the stems out with a v cut. Blanch them in boiling water for just a minute or two so they get soft and turn bright green.
Mix together prepared tzatziki and rice until you get a nice combo. Your choice on how much. Then spread it out on the collards in a thin layer. Roll up the collard into a thin long roll and then slice it up to make little snack size pieces. You can always add other things too (like leftover diced up chicken, below) if you have it, just keep it thin.
They really are delicious.
Everyone should keep homemade tzatziki in their fridge for moments like this.