There is always coleslaw left over.. In my world anyway. Always.
Especially if it is mayonnaise based. I mean, who eats this stuff?
But the barbecue was delicious, and I took the coleslaw to go.
Of course.
Oh, and the chicken is what I call carcass chicken, pulled off the carcass after boiling it for stock, drained, and then sifting through the bones..
Yum.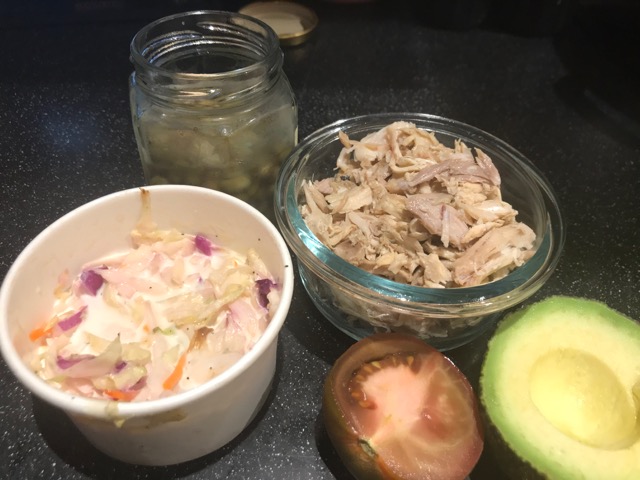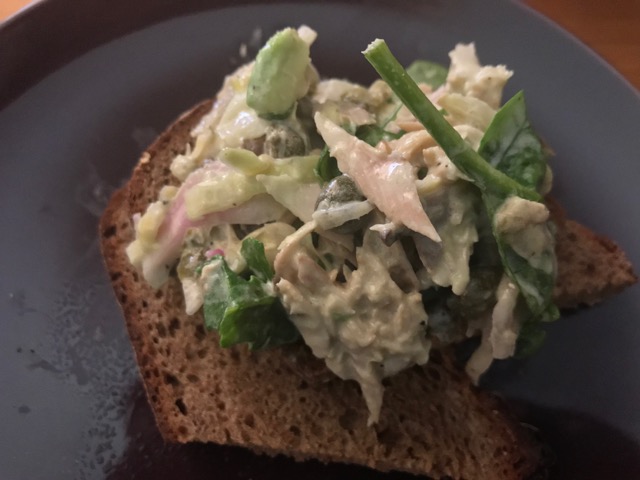 Ingredients:
1/2 cup shredded chicken
1/3 (about?) cup leftover mayonnaise-y coleslaw
handful of spinach
1/4 tomato, chopped
1/4 avocado, chopped
about a teaspoon of capers, and a couple tablespoons of caper juice if you bought the vinegar-y marinated capers (or lemon juice or lime juice or pickle juice or whatever)
Mix it all together. And season as necessary.
Man, this makes a great snack.
AND I am recently obsessed with these marinated capers..