I got some spring rolls the other day and it came with this sweet chili sauce that I had too much of..
Or you could use some of that duck sauce they always give you too much of..
And also, it is way too hot to turn the oven on.
This isn't even really cooking.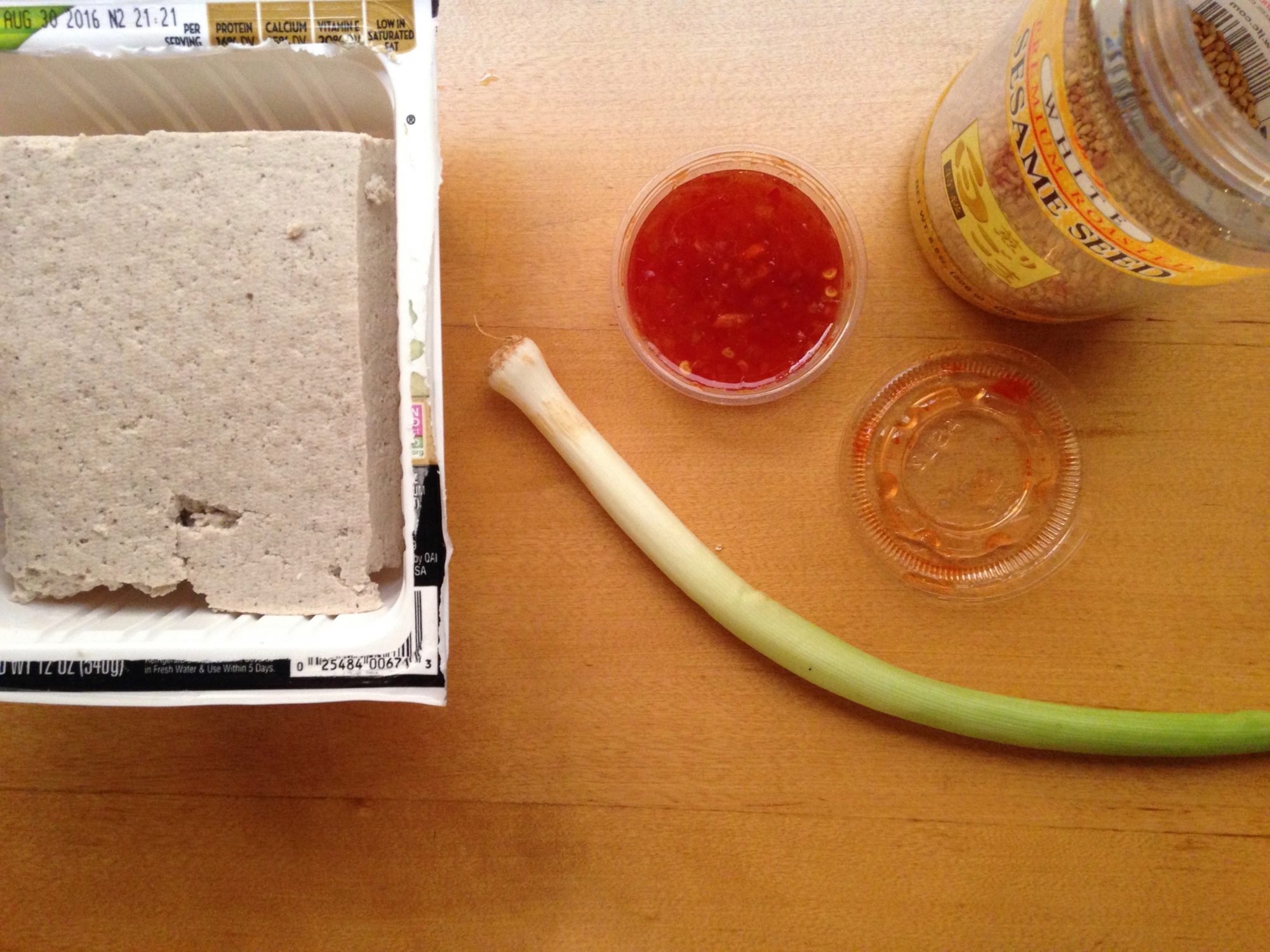 Ingredients:
a block of firm tofu
1 scallion, diced
1 tablespoon soy sauce
1 teaspoon sesame oil
1 tablespoon sesame seeds
1 tablespoon sweet chili sauce
1 clove garlic, minced
Mix everything together really well to make the sauce.
You don't need to drain the tofu, just pull it out of the liquid and cut it into big slices.
Pour the sauce over the tofu and eat it with edamame and watercress or other good things for you..