Happy Lunar New Year!
We saw the fireworks and watched the dragons dance and ate roast duck and jellyfish salad. Dressed in sesame oil and soy sauce, it is eaten cold..
I had a bit leftover and wanted to make it into my lunch the next day. A bit of hot sauce and some fresh veggies make it even more refreshing..
If you don't have jellyfish leftovers, you can get some and then, you know, make this whenever.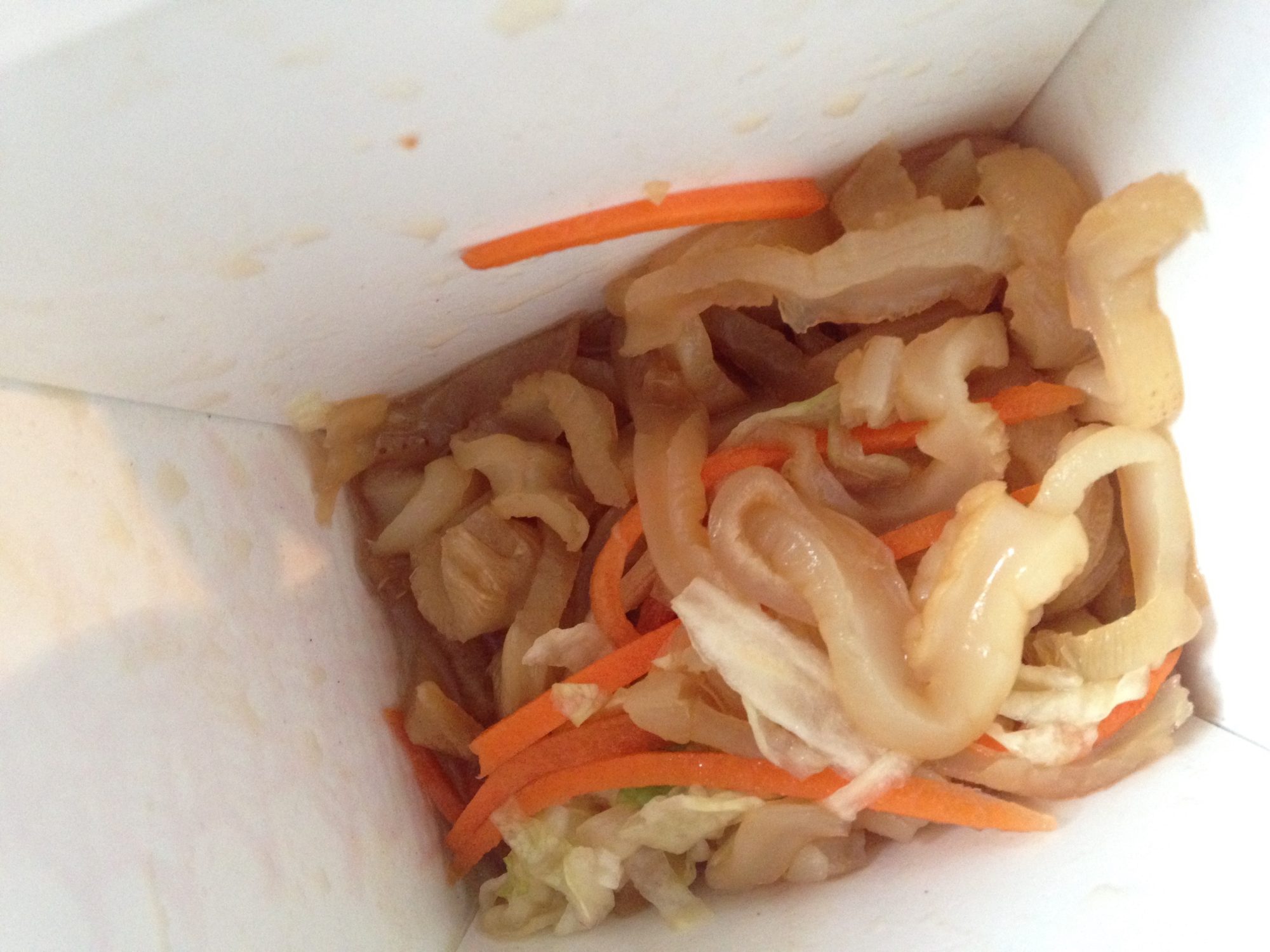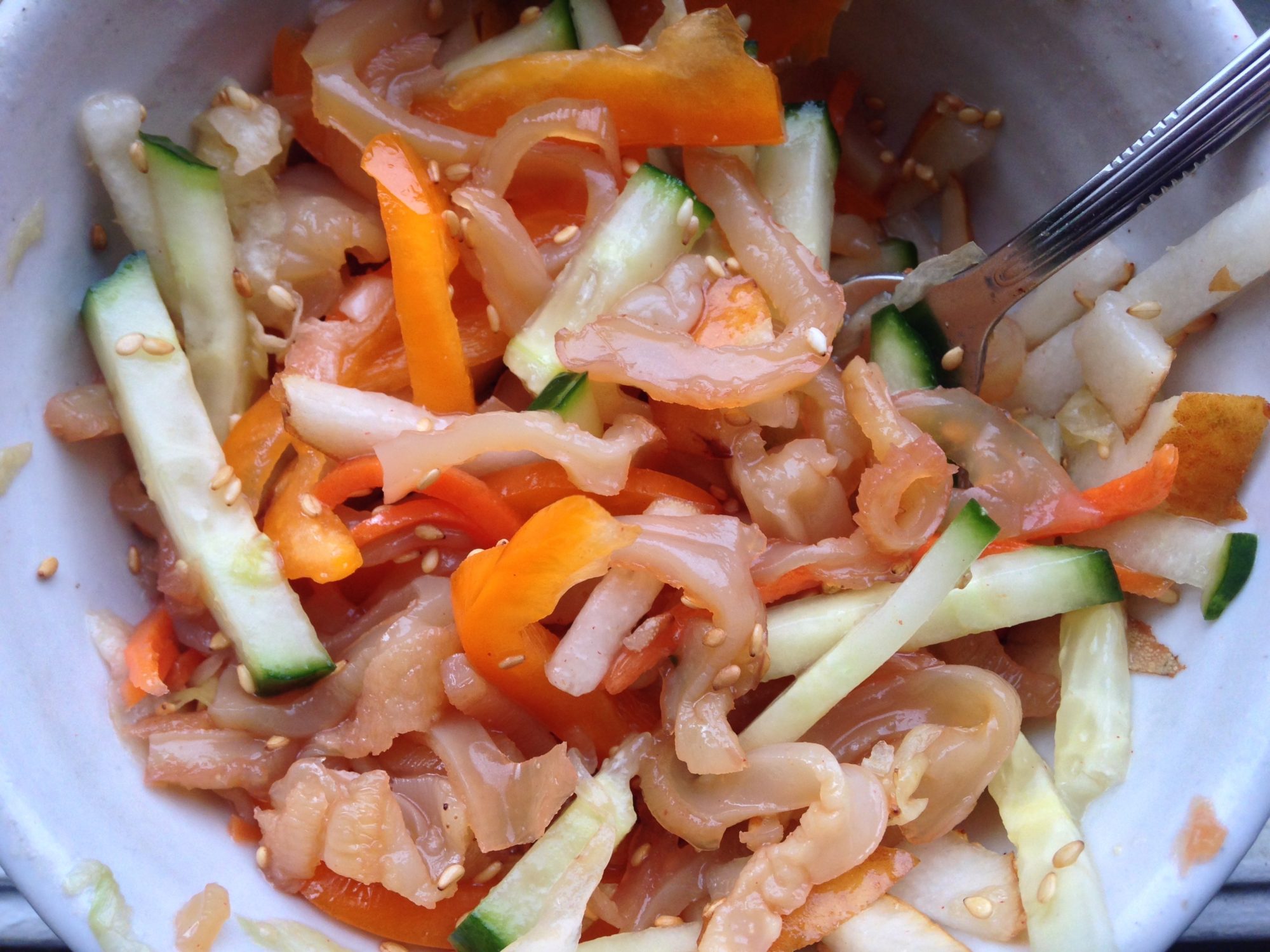 Ingredients:
about 1/2 cup leftover cold Chinese jellyfish salad
some hot sauce (1 tbsp?)
fresh veggies, sliced into matchsticks (bell pepper, cucumber)
sliced pear (like 1/4 cup?)
sesame seeds
I ran my knife through the jellyfish a few times because it was in long pieces and I wanted it bite sized. Add hot sauce and mix it up, the soy and the sesame and the hot sauce make a nice mix of flavors. Fold in the veggies and pear cut to the same size. Oh and sesame seeds.
Easy.
Happy New Year. Year of the Rooster.