This is not my recipe. It belongs to some friends of mine.
But my dear, it is a great way to eat your broccoli.
Especially if you got the Costco sized broccoli.. And you are one person!
This is one of those dishes that gets better over a few days. And you can just eat it for lunch for a not sad desk lunch.
Or you know, go outside for a picnic work lunch!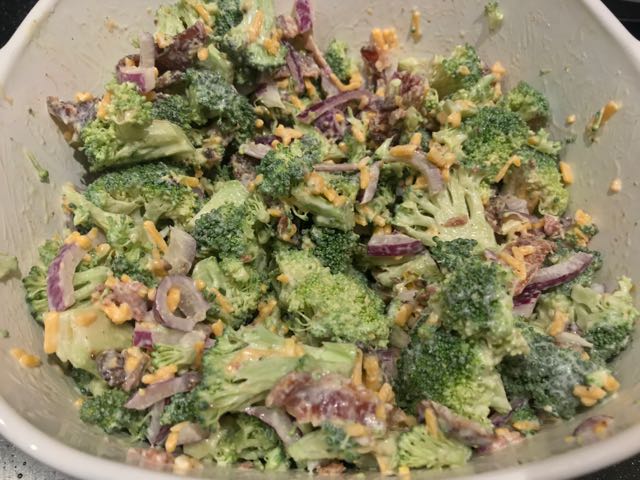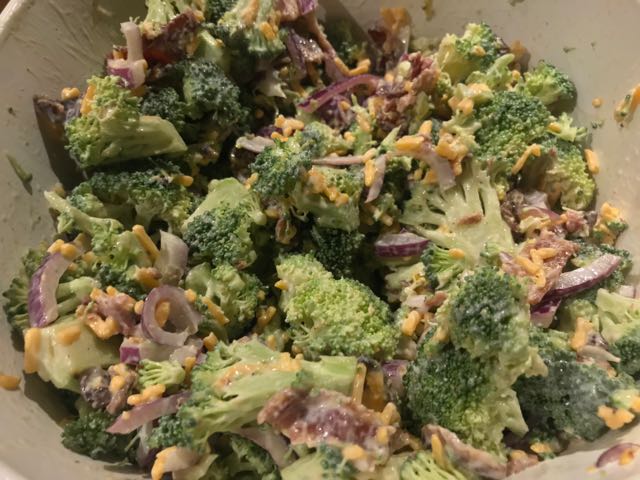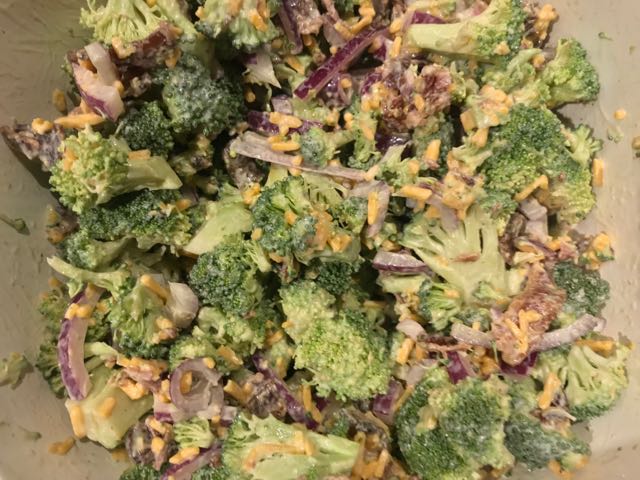 Ingredients:
6 cups of broccoli, cut into bite sized florets
½ red onion, chopped small
1 cup shredded cheddar cheese
1/2 cup bacon, crumbled
1 cup Greek yogurt (or mayo, gross)
3 tbsp Apple Cider Vinegar
1 tbsp maple syrup or honey
Chop up the broccoli and mix in with red onion, cheese, and bacon.
In a small dish, whisk the vinegar and honey into the Greek yogurt. Mix it into the broccoli and let it all sit in the fridge for a few hours (or a few days).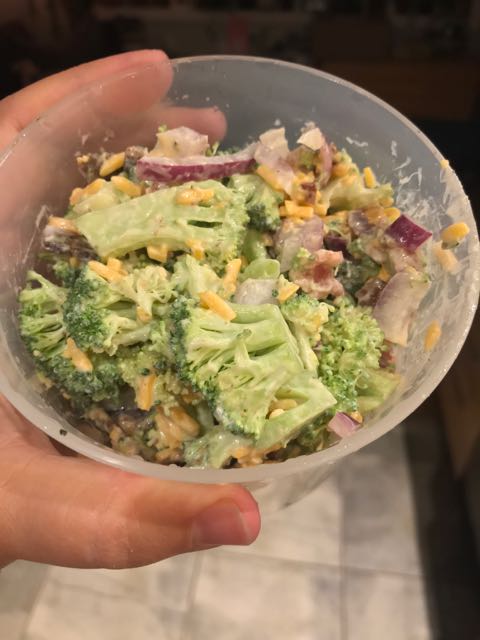 Just eat your broccoli.
You know, with bacon..