If you look up online ceviche recipes, you get a range of 'cook' times, from 20 minutes to 8 hours.
This is so widely varied as to make me not trust any of them..
So, just cook until done.
Which means keep an eye on it until it is finished..
And add something sweet.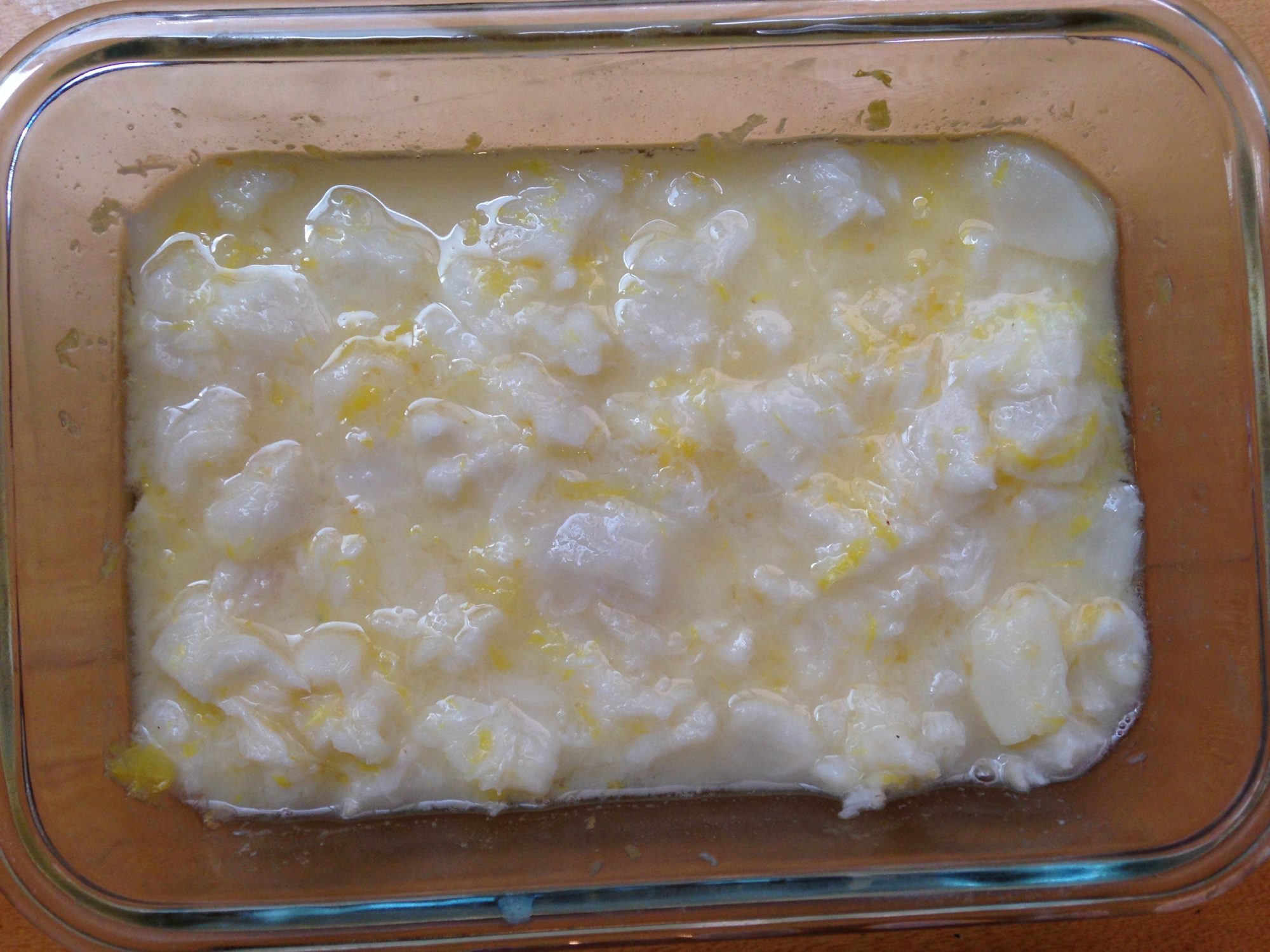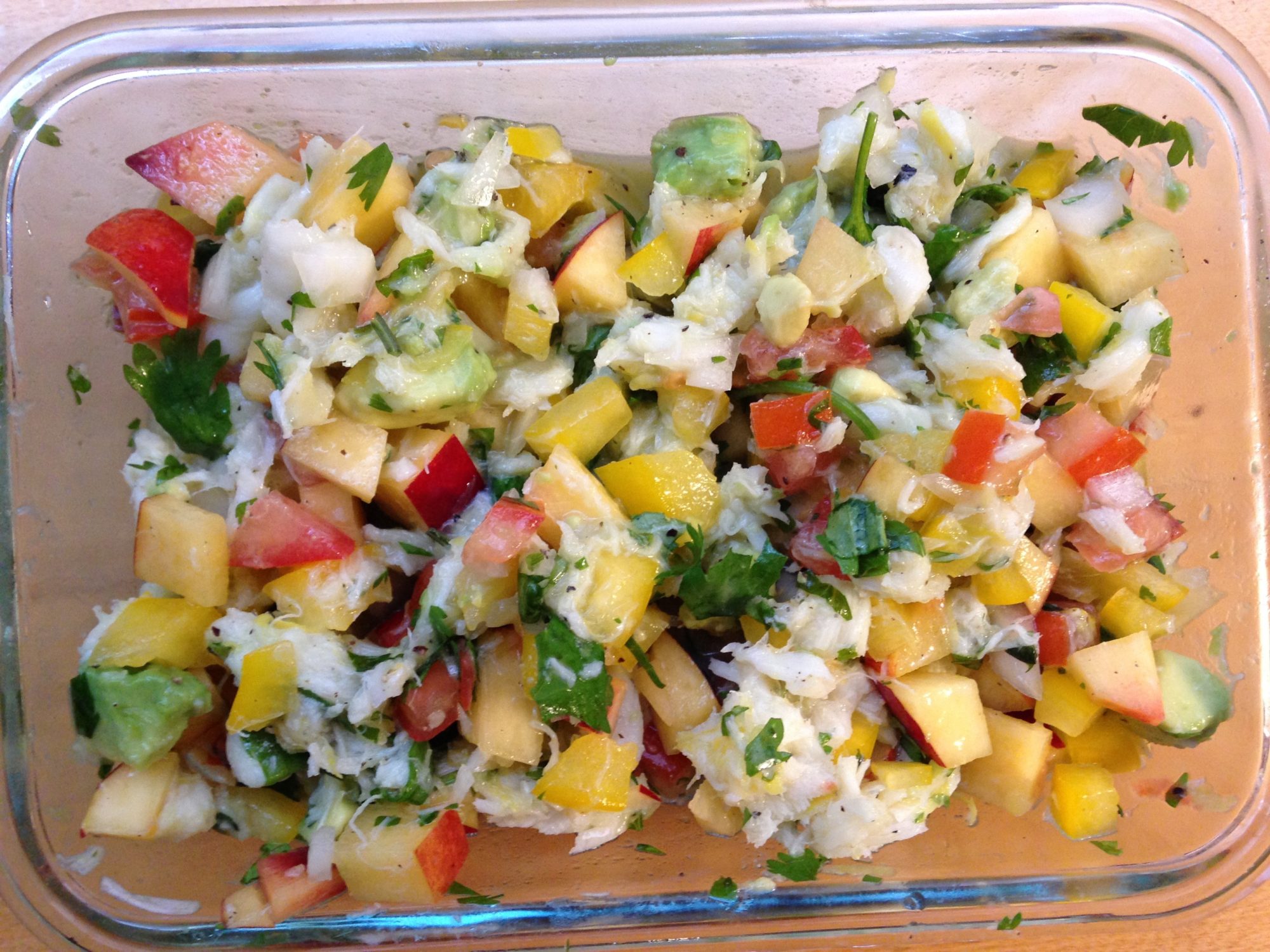 Ingredients:
1 cod filet (1/3 lb), defrosted (if you use cod, it should be frozen, don't use fresh)
1 lemon, zest and juice (1/4 -1/3 cup)
1/4 cup chopped yellow pepper (or whatever you have)
1/4 cup chopped tomato
1 small garlic clove, minced
1 tbsp diced onion
1/4 avocado, chopped
1/2 nectarine, chopped
a bunch of cilantro, chopped (2 tbsp?)
drizzle of olive oil (or basil oil if you have it!)
salt and pepper
Cut the cod into small pieces, like a chop. Juice and zest the lemon and cover the cod with it. Put into the fridge and let it 'cook' until the cod is no longer translucent. I stir it every 20-30 minutes, and take it out when it looks done. Mine was about 2 hours. Don't use any metal.
Remove the cod from the juice and add the pepper, tomato, garlic, onion, avocado, cilantro, and nectarine. Add two tbsp of the lemon juice, a drizzle of oil, and salt and pepper to taste.
Fold it all together and eat it. Makes a good amount for one, but this is easily doubled or tripled or…
(also, add cheese if you want to..)