We were a little ambitious last weekend, trying to drink a few of these large bottles (for no reason), so I had to think of something to do with this.. Why not simmer chicken thighs in champagne?
If you add a little lemon, some coconut milk, mushrooms and capers, the sauce that comes out of it is so rich, so so so good.
It would be wonderful over some rice, but I had homemade sourdough on me and I just toasted it up and dipped it in..
No need for a bowl really. I just kept going back to the pot.. (with a spoon).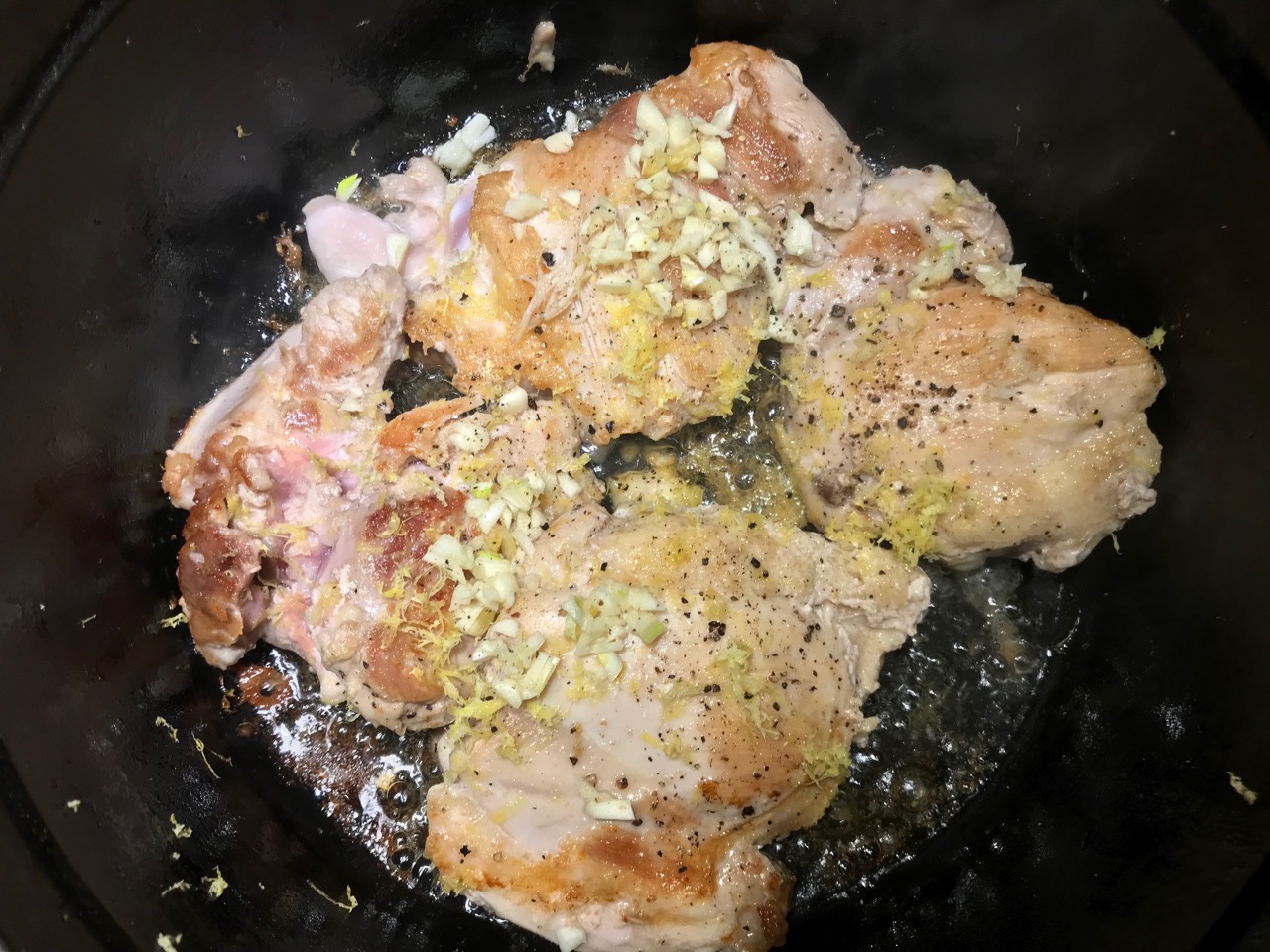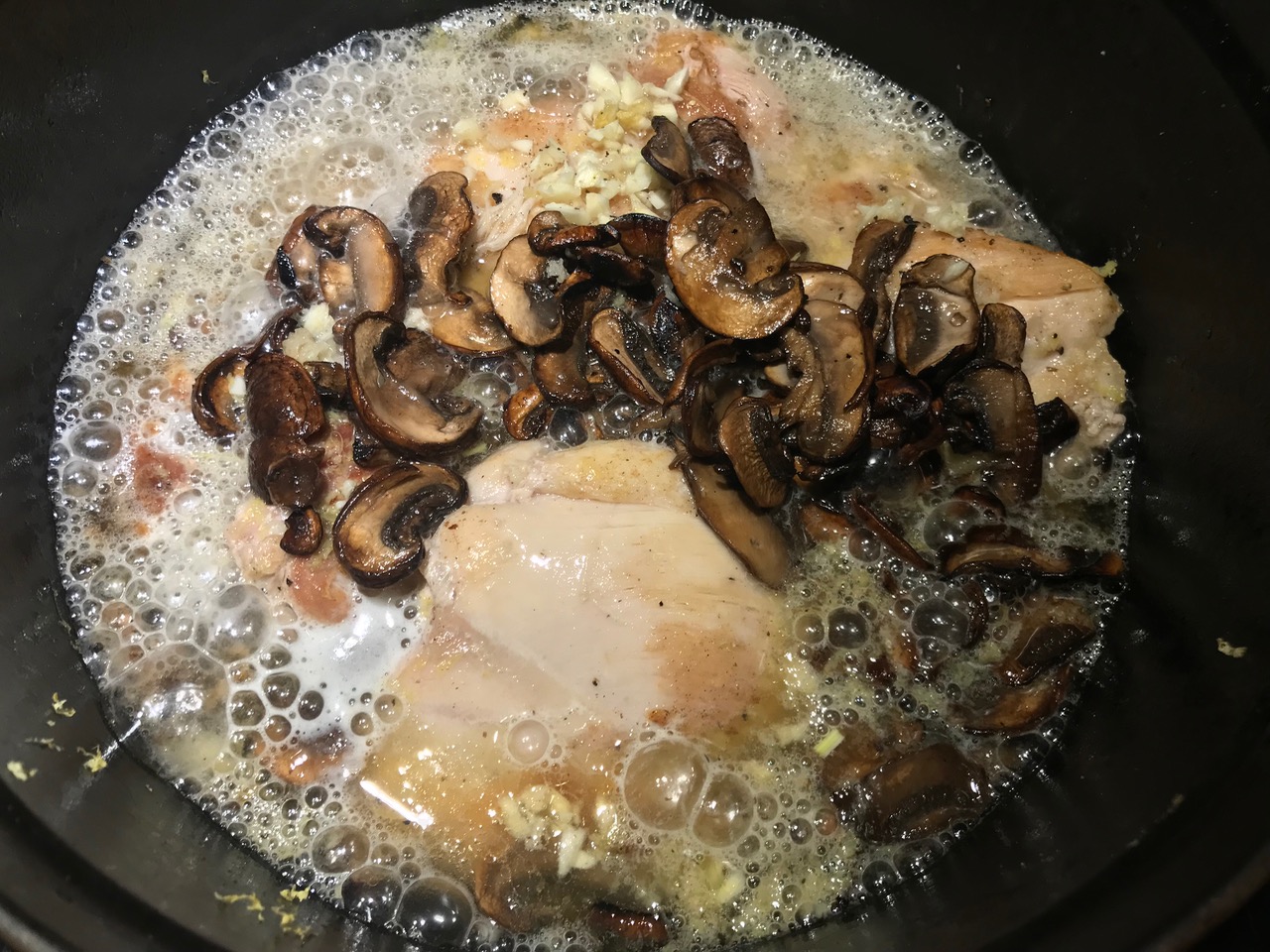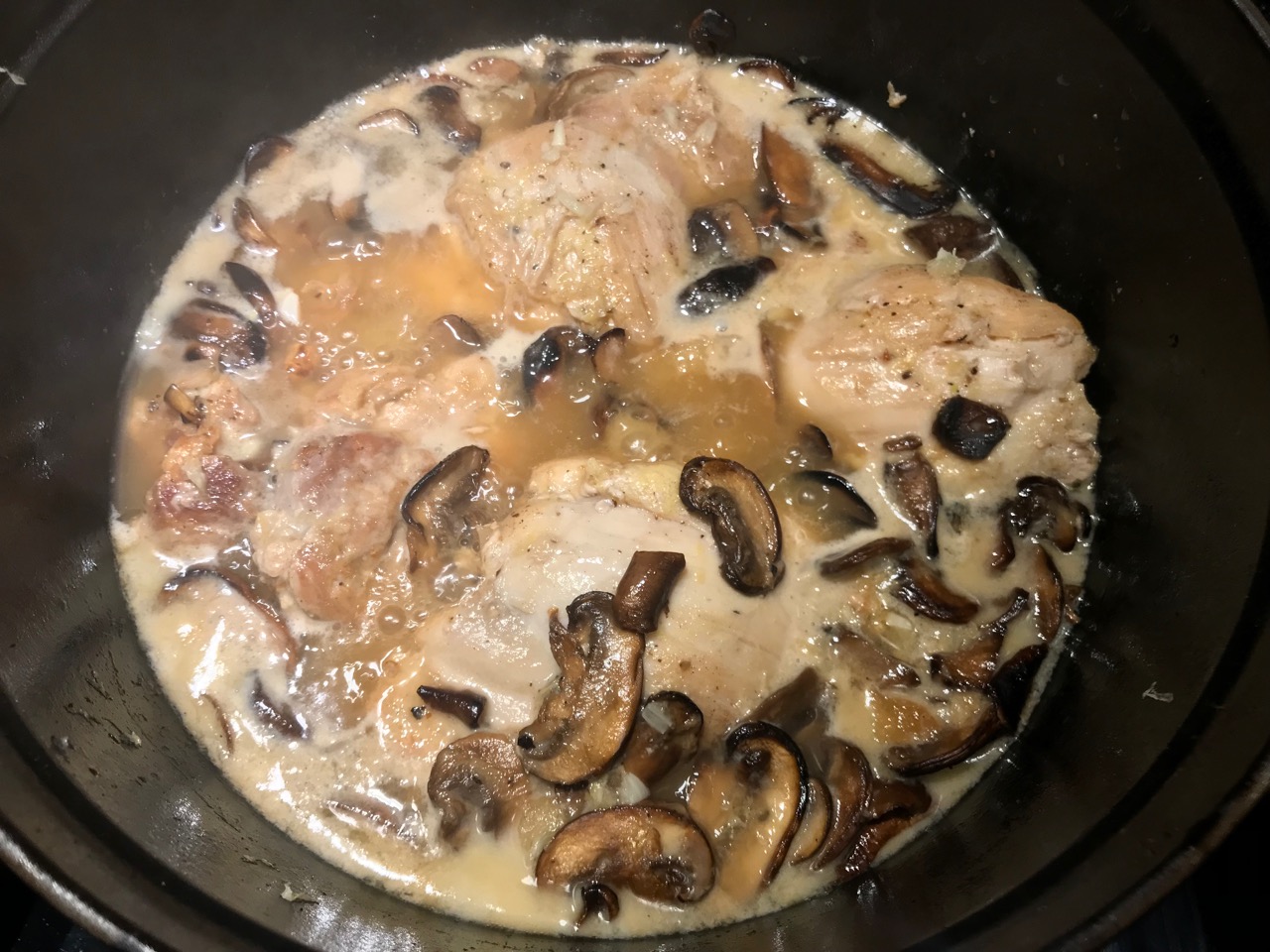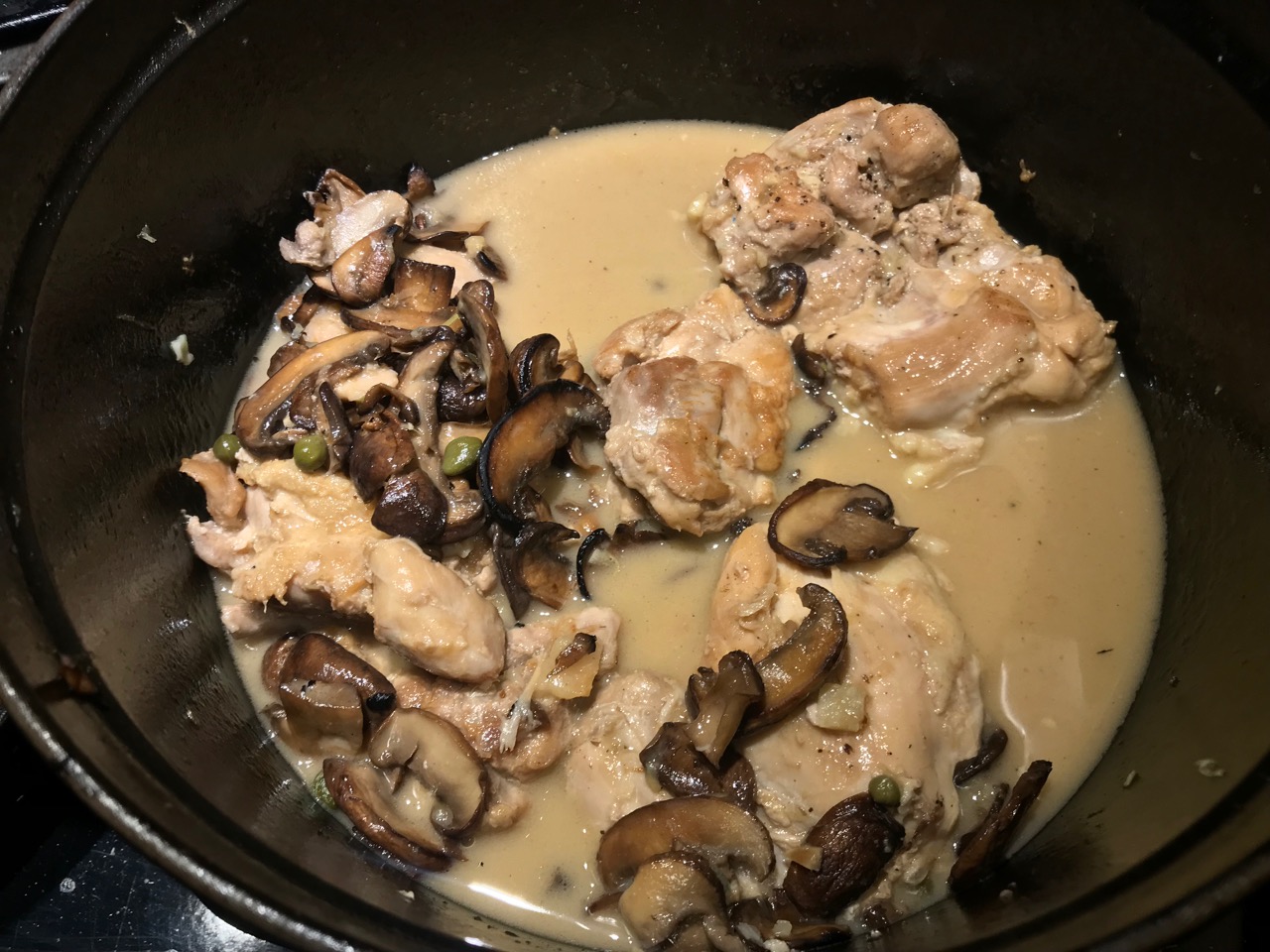 Ingredients:
a few splashes of oil and/or small pat of butter (I like to use both)
a bunch of button/cremini mushrooms (maybe 2 cups sliced?)
3/4 to 1 pound boneless skinless (or whatever) chicken thighs
3 garlic cloves, minced
zest and juice from 1 lemon
2 cups of champagne
1/3 cup coconut milk
some capers
In a dutch oven or heavy pan, cook down the mushrooms with a splash of oil until they are cooked through, remove. Add a splash of oil and pat of butter to a hot pan (I like to use both), and add the chicken thighs. Season. Brown the chicken thighs in a medium hot pan, 5-8 minutes per side.
Add in the minced garlic, lemon zest & juice, cooked mushrooms, and champagne to cover the chicken (it fizzes up so gorgeously). Bring to a boil and then lower the temp to a steady simmer until the chicken is cooked through, 15-20 minutes. The chicken should start to fall apart.
Remove the chicken and as many mushrooms as you can, and then turn up the heat to bring the sauce to a high simmer to reduce by 1/2. Mine took 10 minutes. Stir in the coconut milk and capers mid way through. Season it well with salt and pepper. It should just get really rich and delicious.
Add the chicken and mushrooms back in to warm up and then portion it out, or you might eat all of it..
..straight out of the pan.. (no judgements).
Serve over rice or with a big lovely piece of rustic homemade sourdough. If you are lucky.. 🙂