This is the first time I have squeezed tofu with my hands. Like a sponge.
Surprisingly satisfying..
This dish is so good. Heartwarming and cozy in the cold here this week.
Here it is: almost exactly this recipe from Epicurious. I just happened to have all the ingredients, including a cabbage I had no idea what to do with and needed to use soon..
And the tofu soaks up all that coconut milk. And then you eat it over rice. And then you squeeze out all the cold from your day..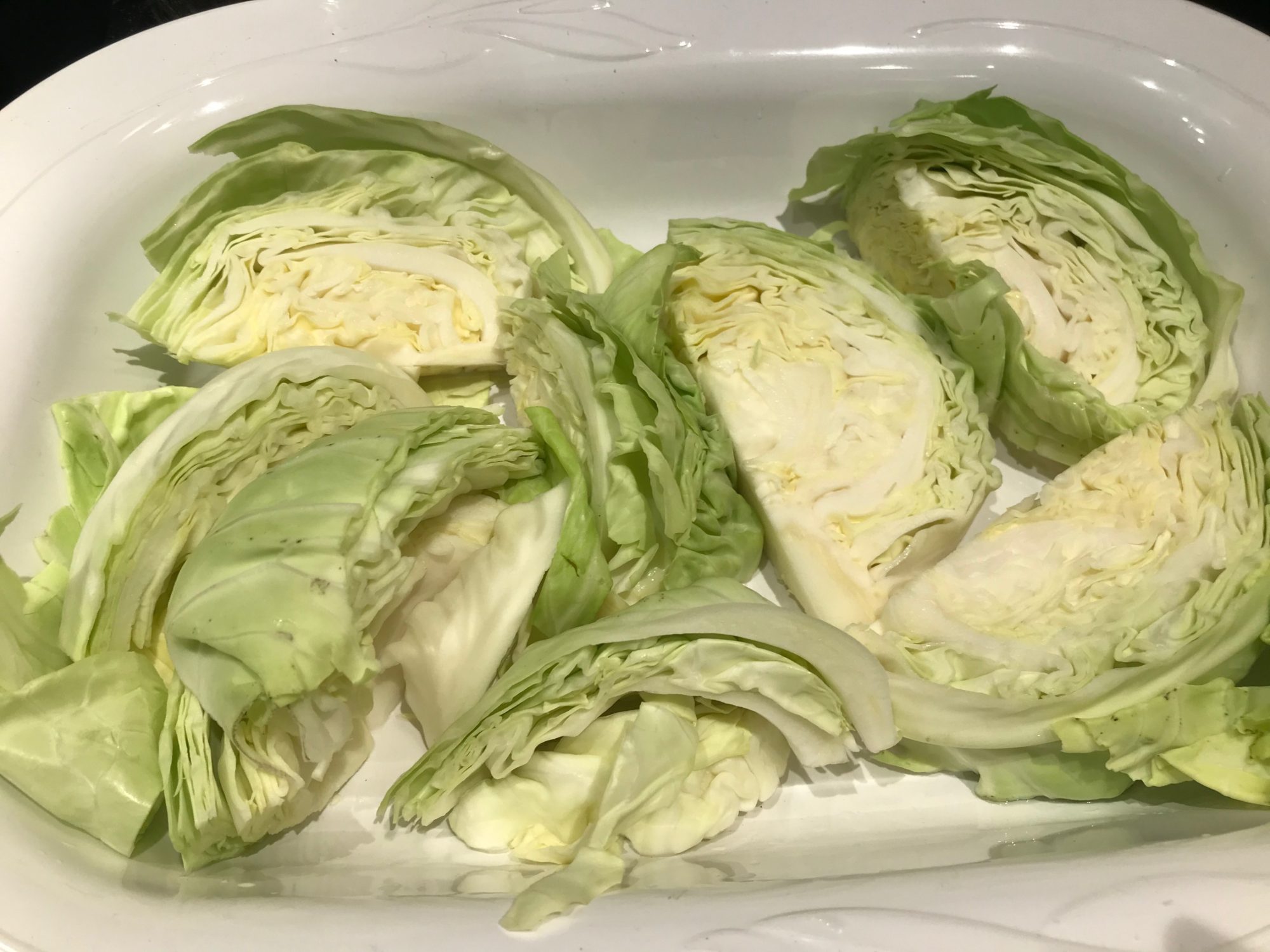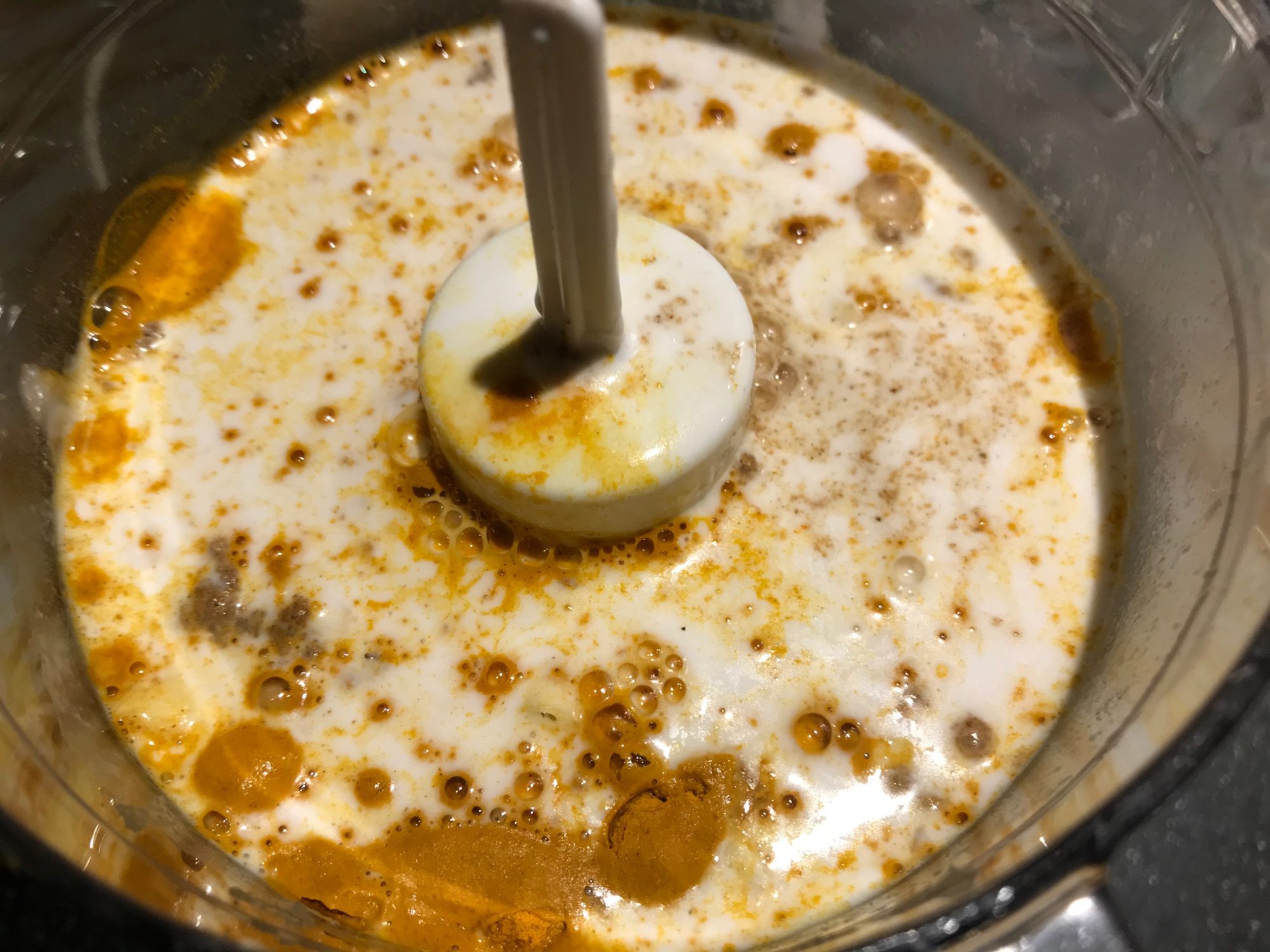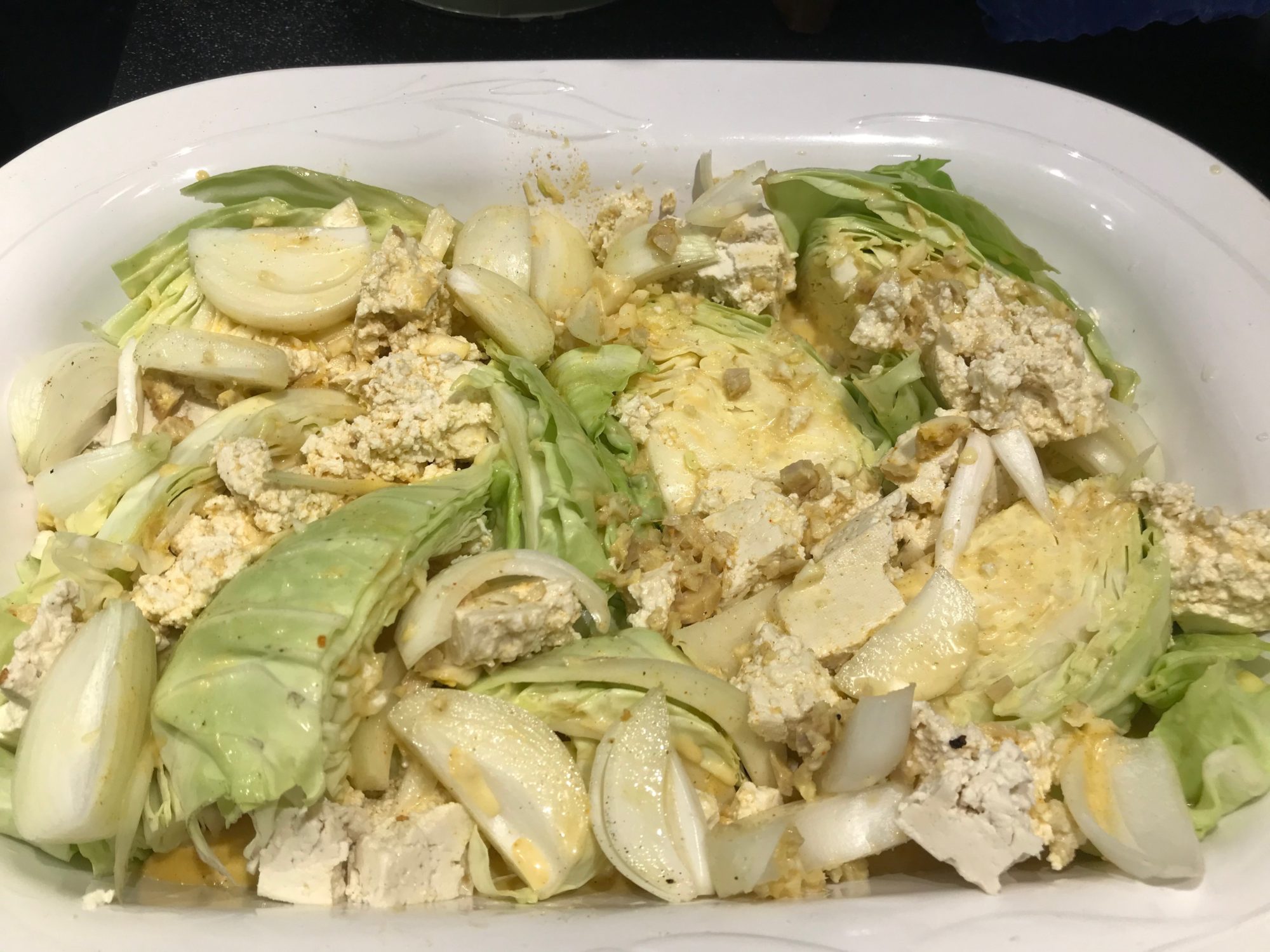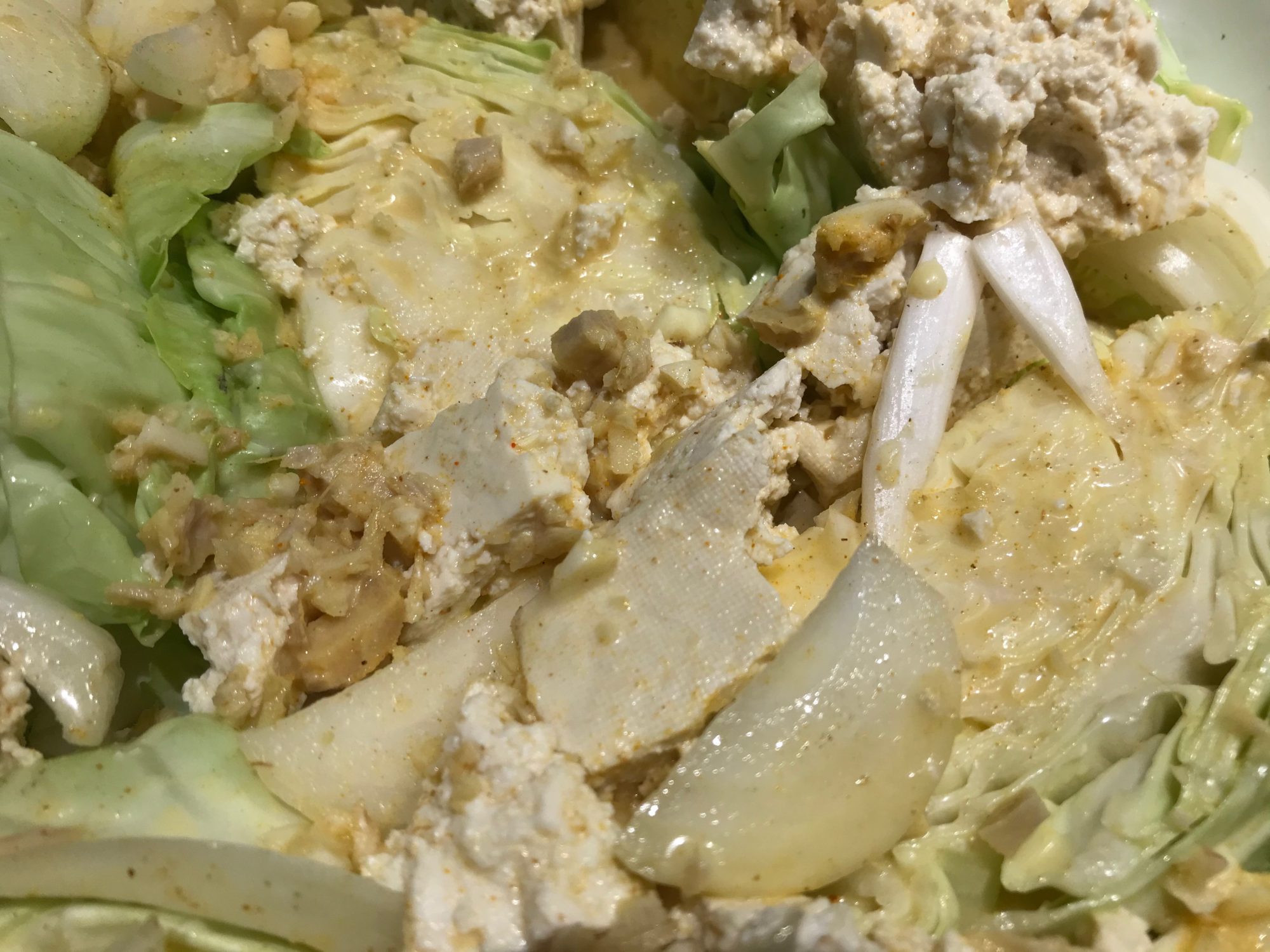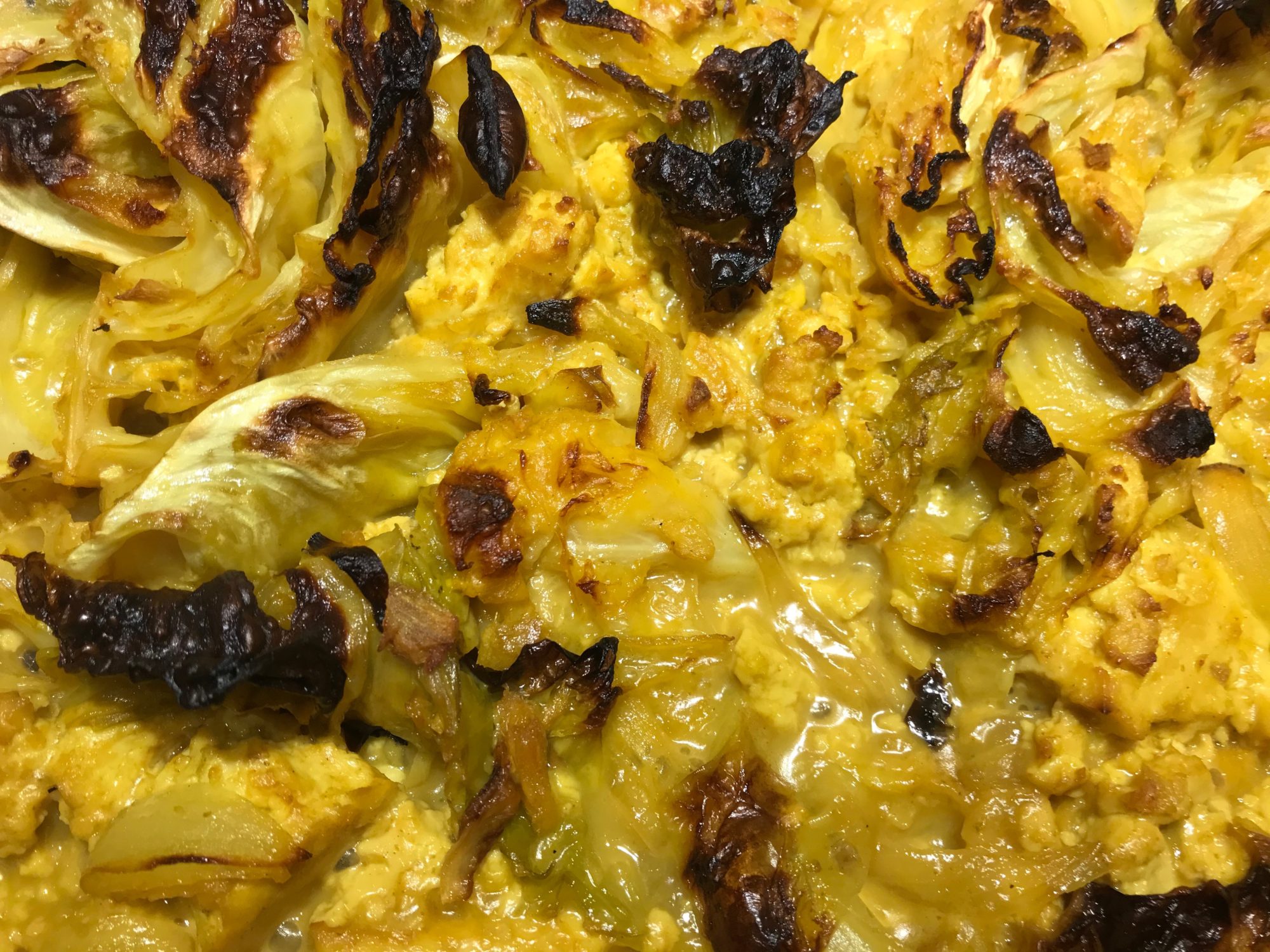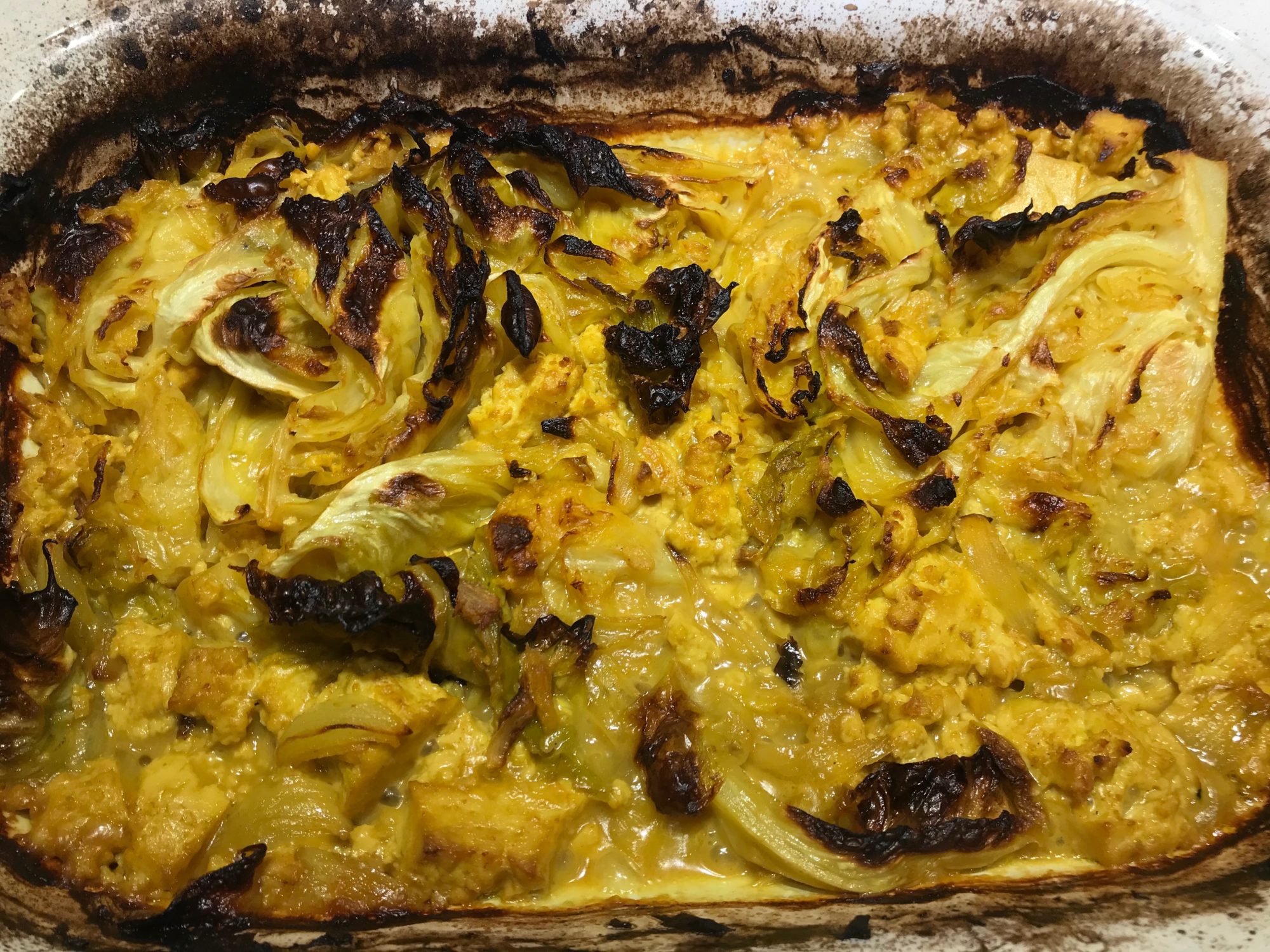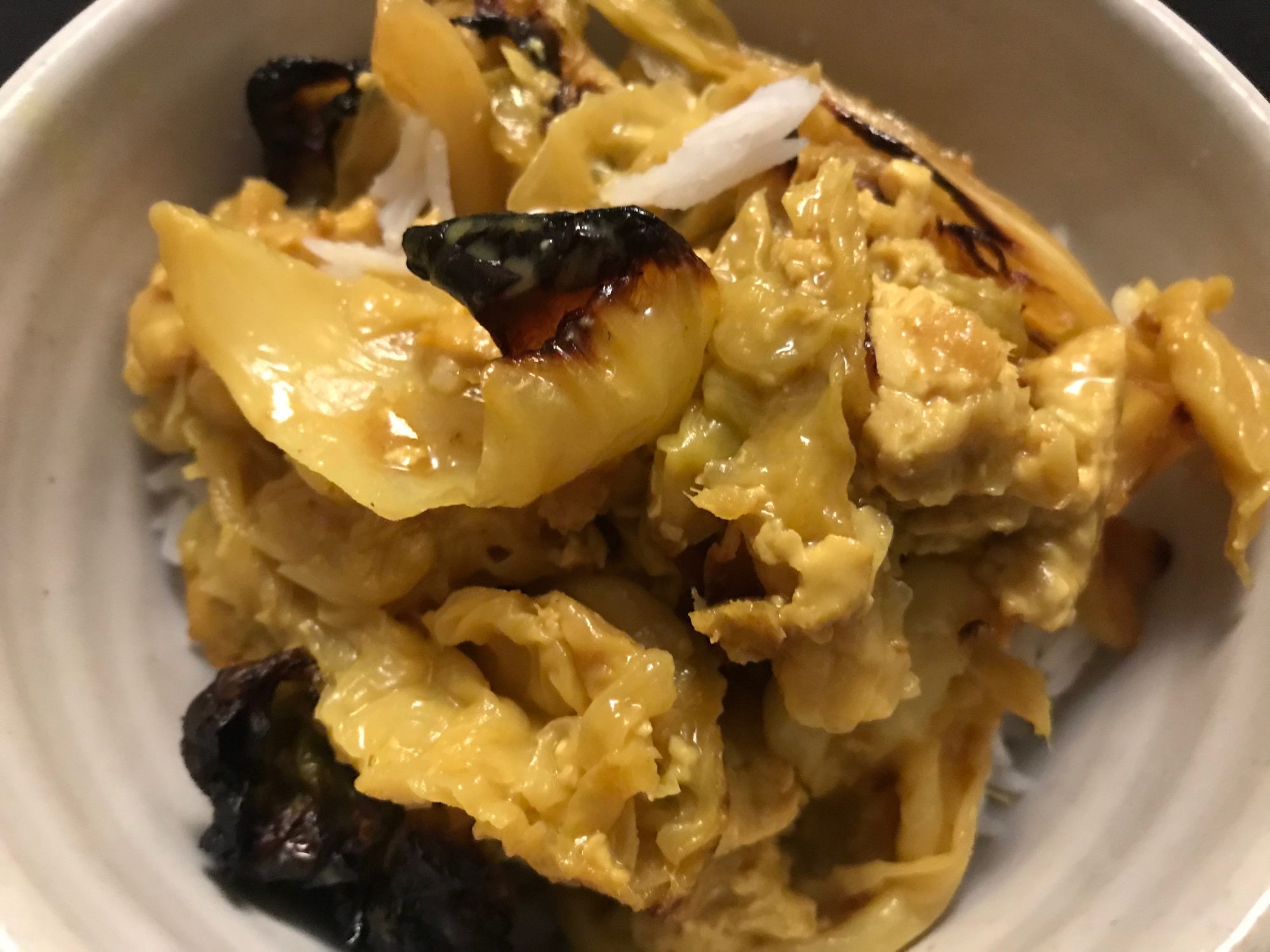 Ingredients:
1 smallish cabbage
1 large yellow onion
1 package extra firm tofu
1 can coconut milk
4 garlic cloves
1 2 inch piece of ginger, peeled
1 tsp maple syrup
1 tsp turmeric
1 tsp coriander
¼ tsp roasted red pepper spice (spicy cayenne/chili powder)
rice
Cut the cabbage into 2 inch piece, or into 8 wedges cut through the core. Also, cut the onions similiarly.
Drain the tofu, tear it into big chunks and squeeze the water out with your hands over the sink. So satisfying. Tear into 2 inch chunks.
Blitz up the coconut milk with the other ingredients- garlic, ginger, maple syrup (sugar), turmeric, coriander, chili powder.
Put the cabbage and onions and tofu into a large shallow dish. Pour the sauce over it.
Bake in a 425 degree oven until the cabbage is nice and cooked and soft, stirring everything up every 15 minutes or so, so it all soaks in and it braises but doesn't burn too badly.
Eat over rice. top with whatever. Ooh, like avocados. Or fresh cracked pepper..
And check out that Epicurious site. Delicious.