I keep a few odds and ends in the freezer for moments like this. I wanted some fish stock, and I had shrimp shells tucked away..
Also, sausage and clams are really good together.
Spicy, salty, and meaty..
When you cook the clams, just be sure you don't eat any that don't open. You want them to be closed when you get them, but they should all open up when you cook them.
Can you see the one I had that didn't open?
I guess it's not hard to find..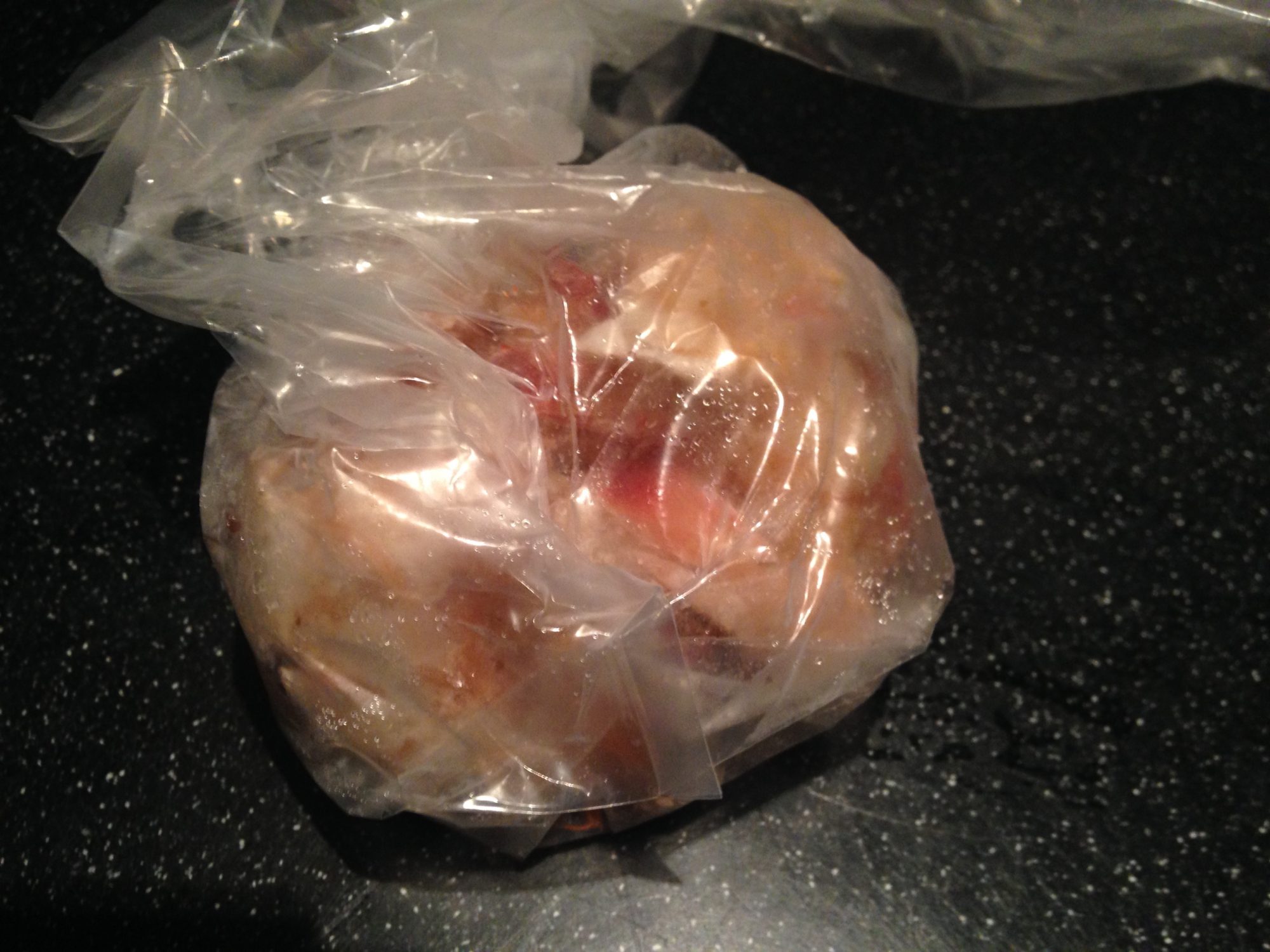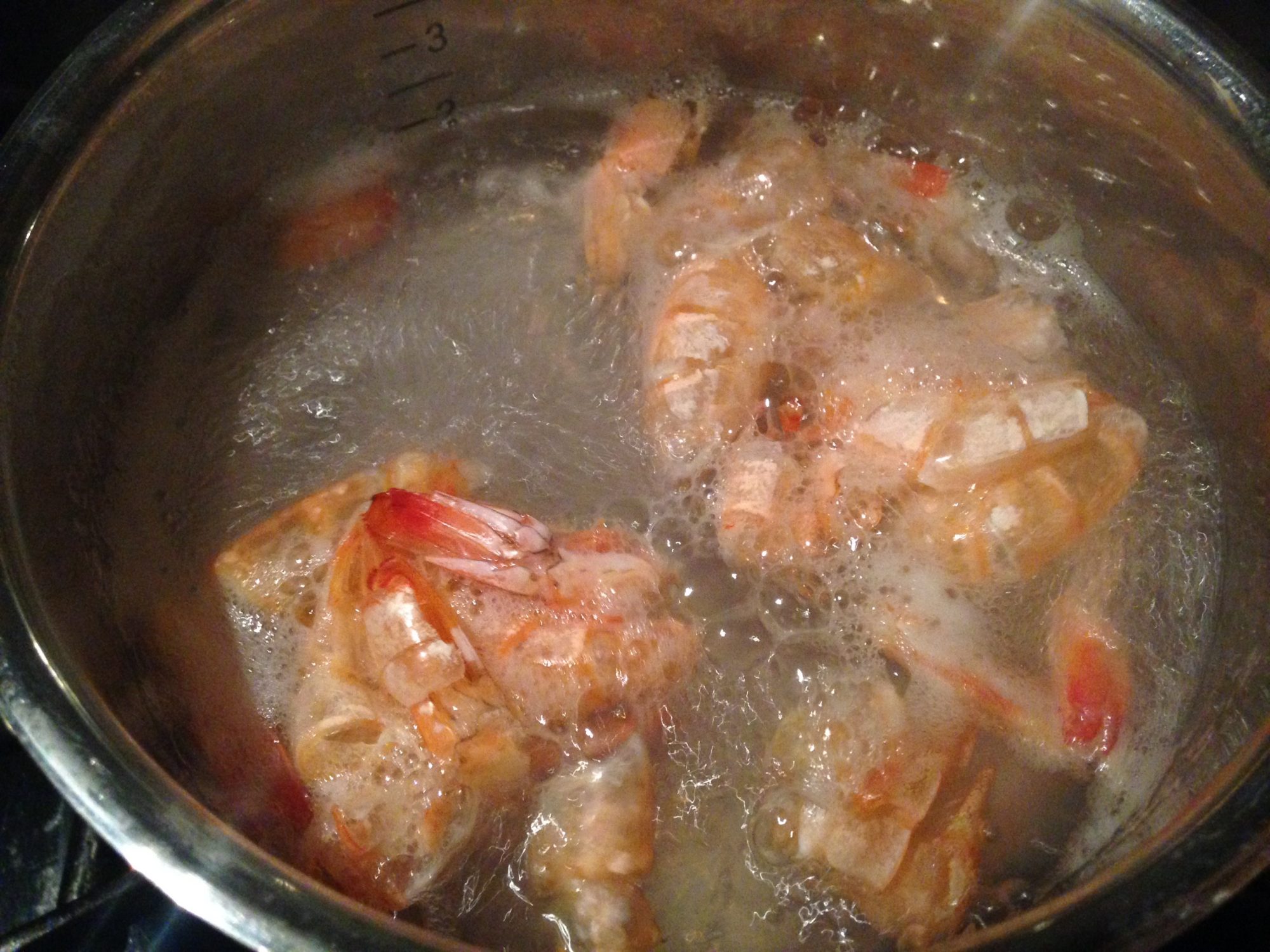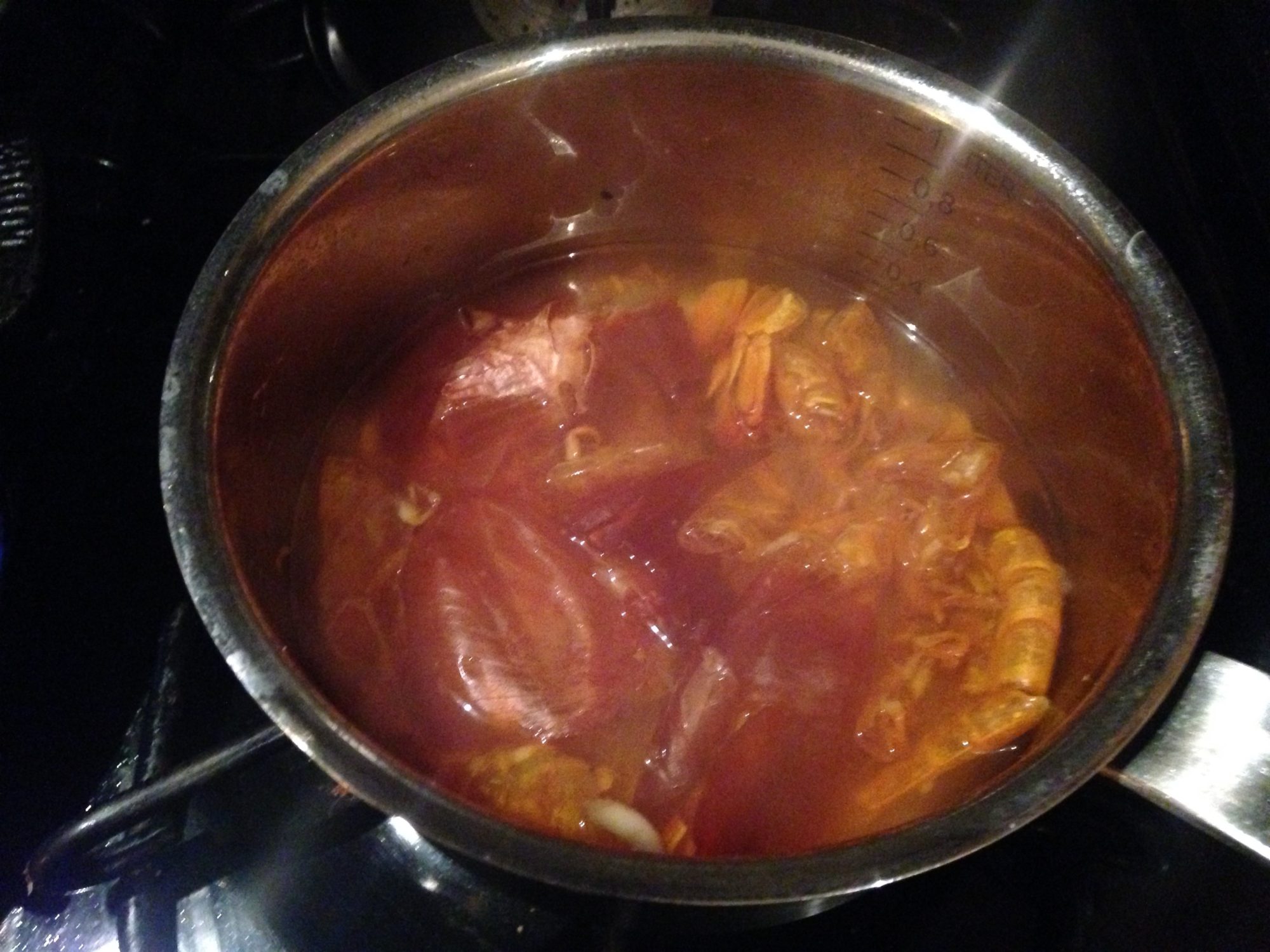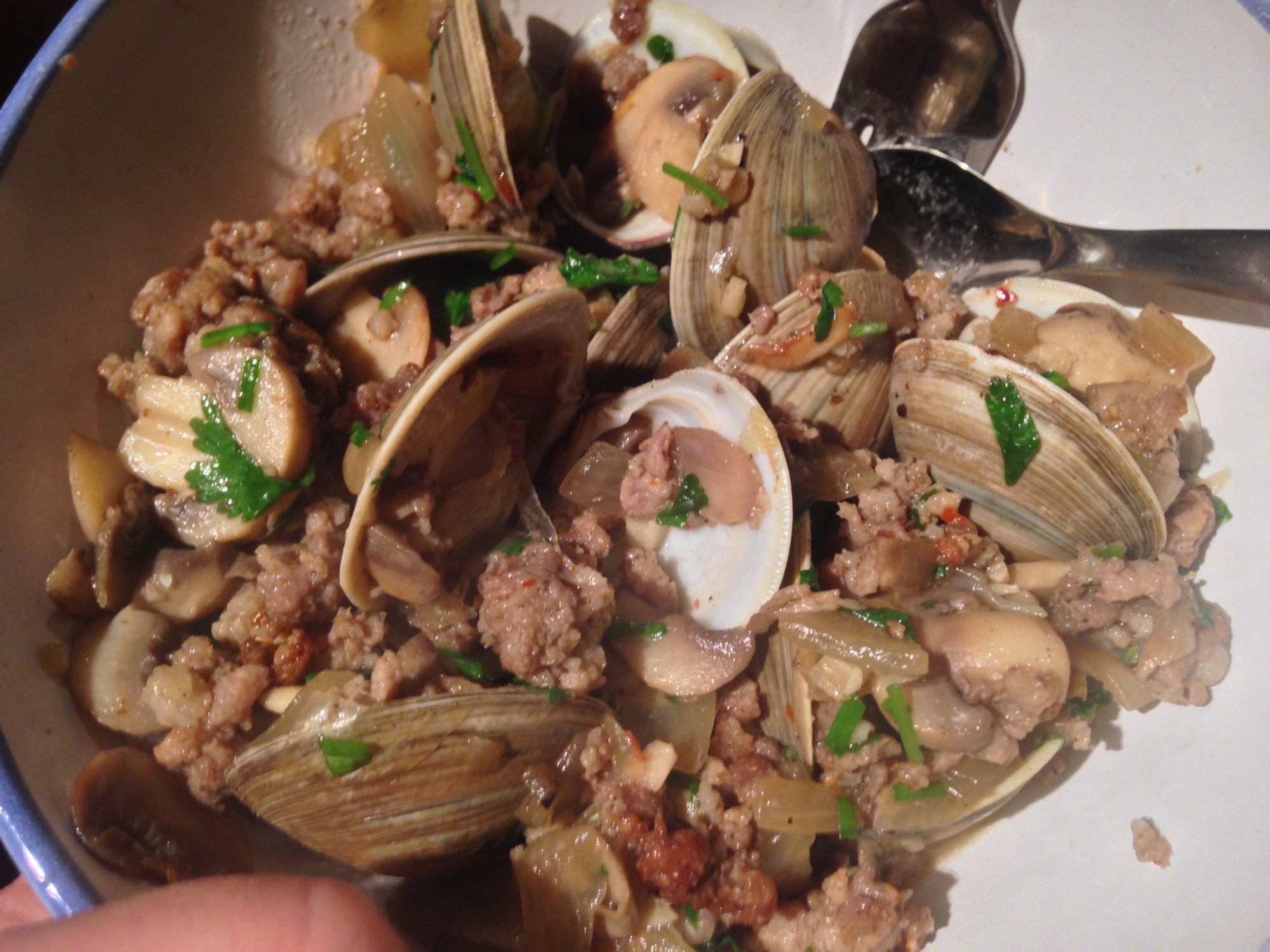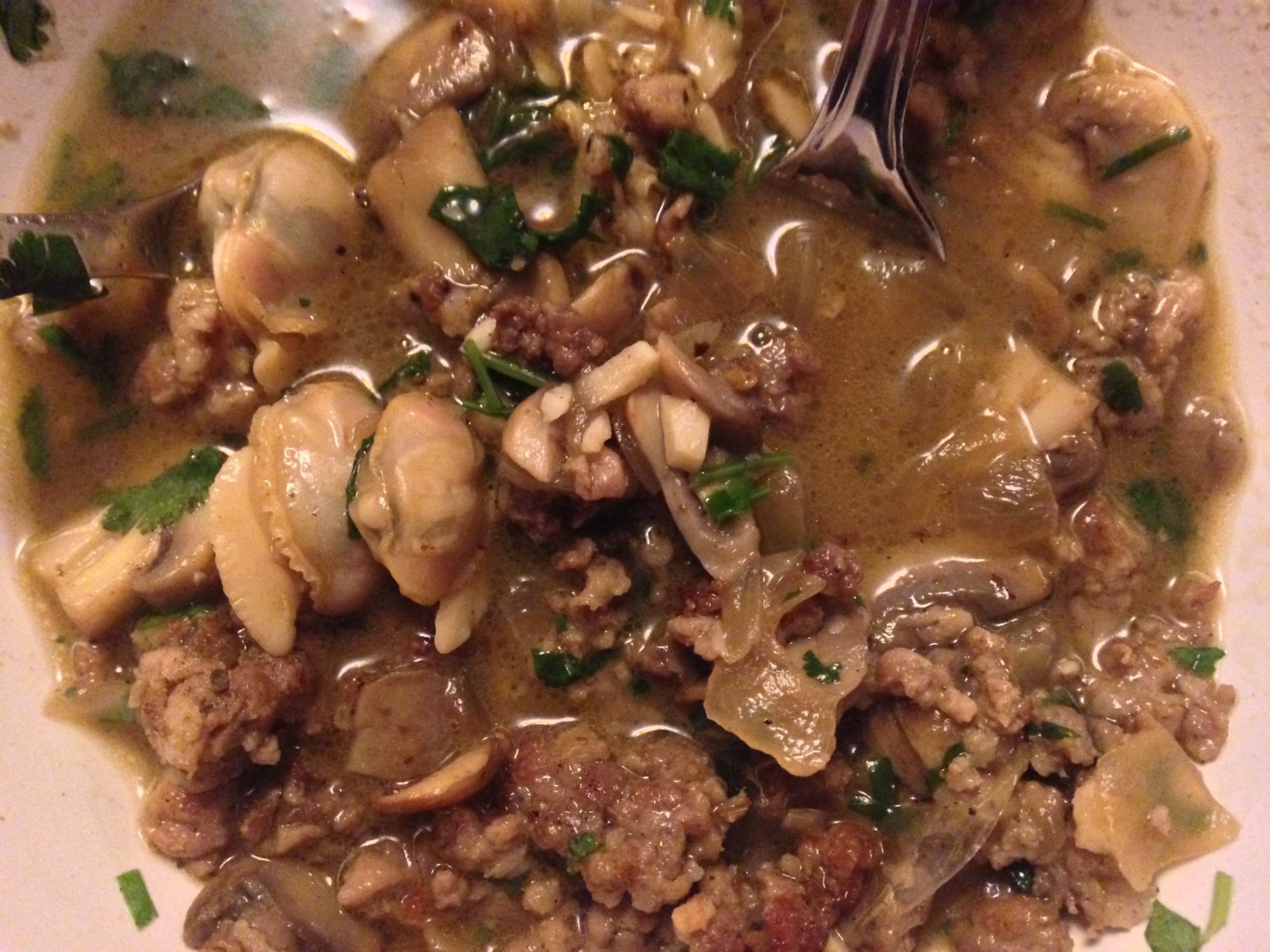 Ingredients:
1/4 onion, chopped
1 garlic clove, diced
1 bunch of mushrooms, diced
splash of oil
1/8-1/4 pound hot Italian sausage
a dozen little neck clams
1/2 cup (fish) stock or wine or water (a dozen shrimp shells and 2 cups of water- see below)
cilantro and garlic chives if you have it
Make the shrimp stock by combining a dozen shrimp shells from your freezer with 2 cups of water, some onion peels, and maybe a bay leaf. Bring to a boil and then turn the heat down until it is a low simmer for a while, maybe 20-30 minutes. You want about 1/2 cup of stock. Drain.
To a cast iron pan, heat up the splash of oil over medium heat and add the onion, garlic, and mushrooms and cook down for 10 minutes or so. Add the sausage and cook through, about five minutes, breaking it up with a spoon. Add the stock and clams, cover and cook until the clams open up, about 5 minutes. Remove the clams from the pot, season the sauce, fold in the cilantro and cook down for few more minutes.
Pour the sauce over the clams and drop in a nice piece of bread..
Now, I wish it would snow..