buy proscar malaysia buy Finax online japan This isn't a unique recipe, but we put the leftover chicken sausage inside the bread loaf to bake..
can i buy Pregabalin in canada Also, it is beer bread.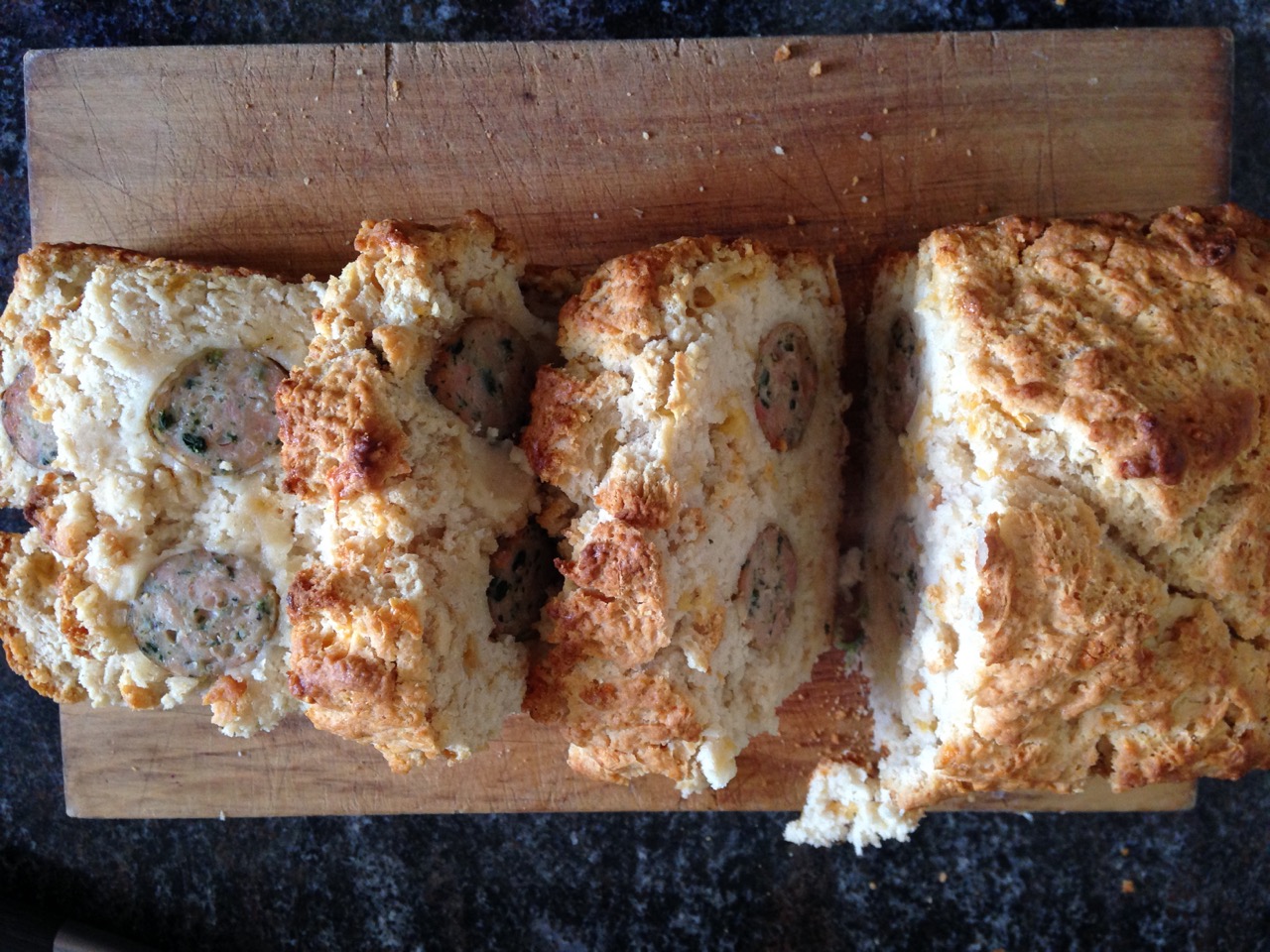 Ingredients:
1 box of beer bread (or you can make your own)
1 12 oz dark beer
1 large handful of sharp cheddar cheese
2 chicken sausages
2 tablespoons of butter, melted
Mix the beer and cheese into the bread dough mix. The pour into a greased loaf pan. Shove two (or more) chicken sausages down into the dough until covered. Top with melted butter and cook at 375 degrees for 60-70 minutes. The sausages will make the dough take longer to cook than a normal recipe calls for.
And you should definitely add sausages. Probably even more than two..