I wanted to call this Cheese Fondue Soup.
I should have..
Anyway, when you get tired of cooking (me), that rotisserie chicken is such a good find. You know this.
But did you know that if you just boil up the bones, you get this delicious brothy roasted thick liquid that makes a great base for this cheesy, body warming, soul hugging soup?
Just remember to temper the yogurt and cheeses, or you get a clumpy mess.. (warm it up/melt it before adding it in)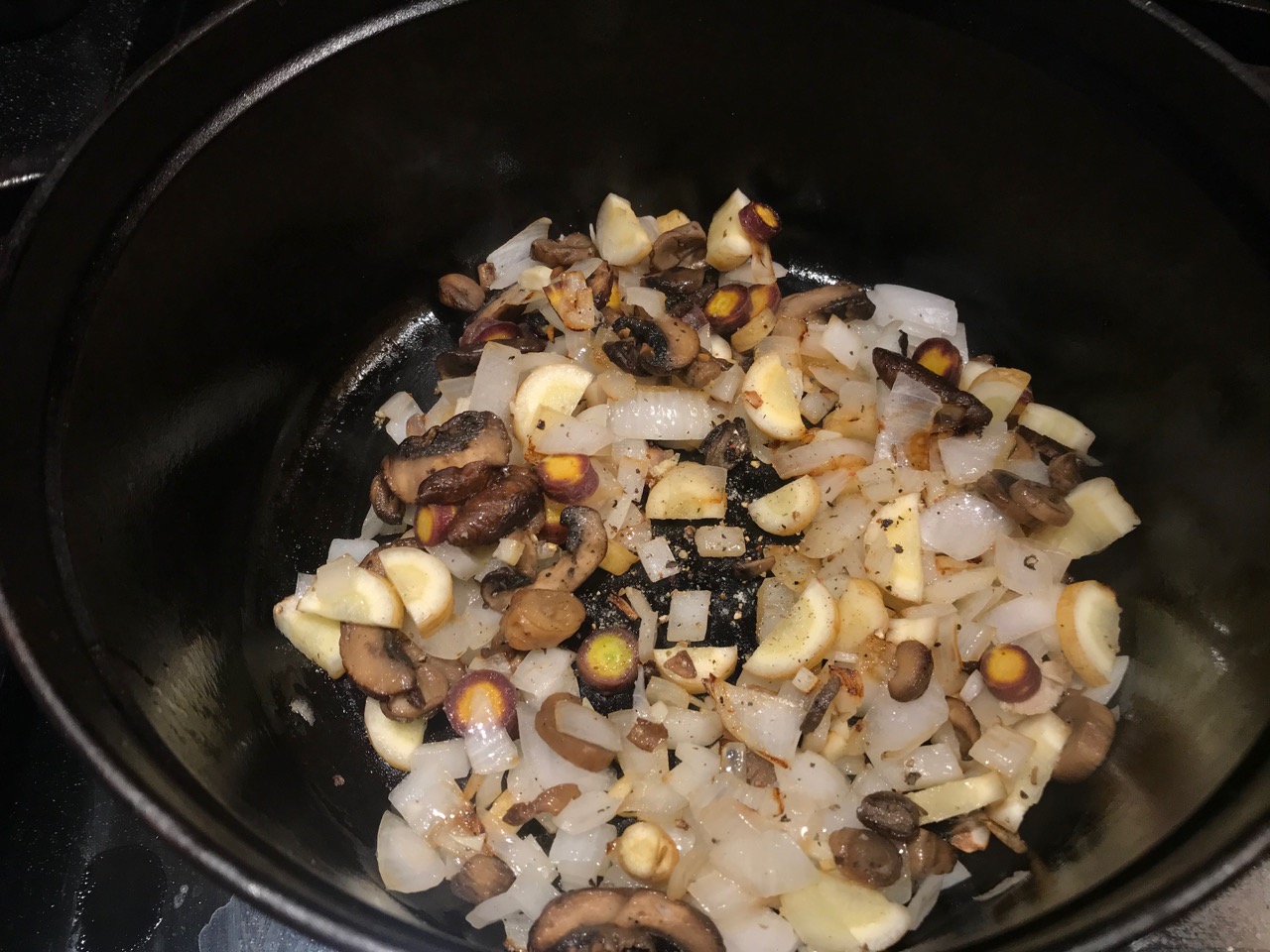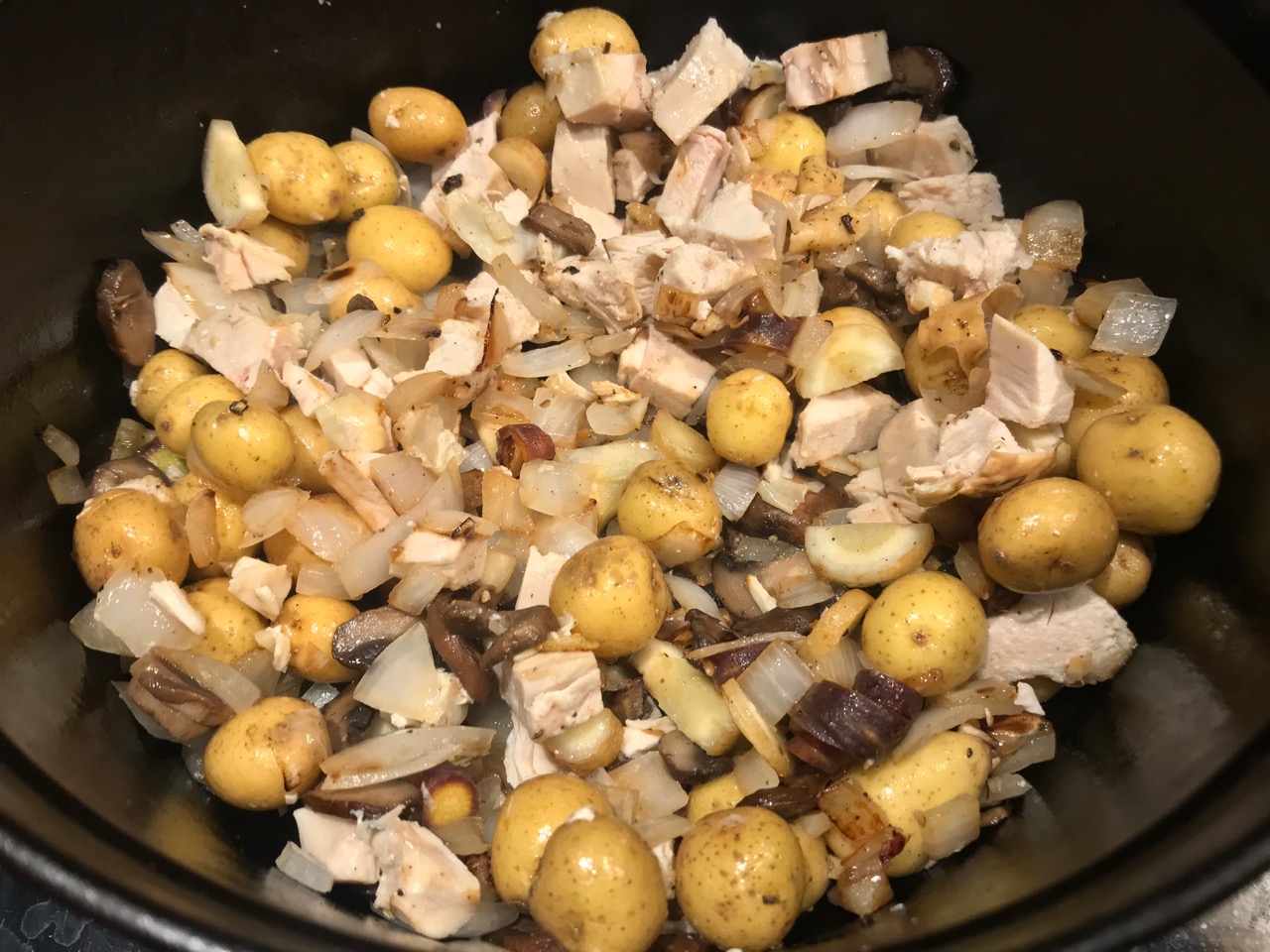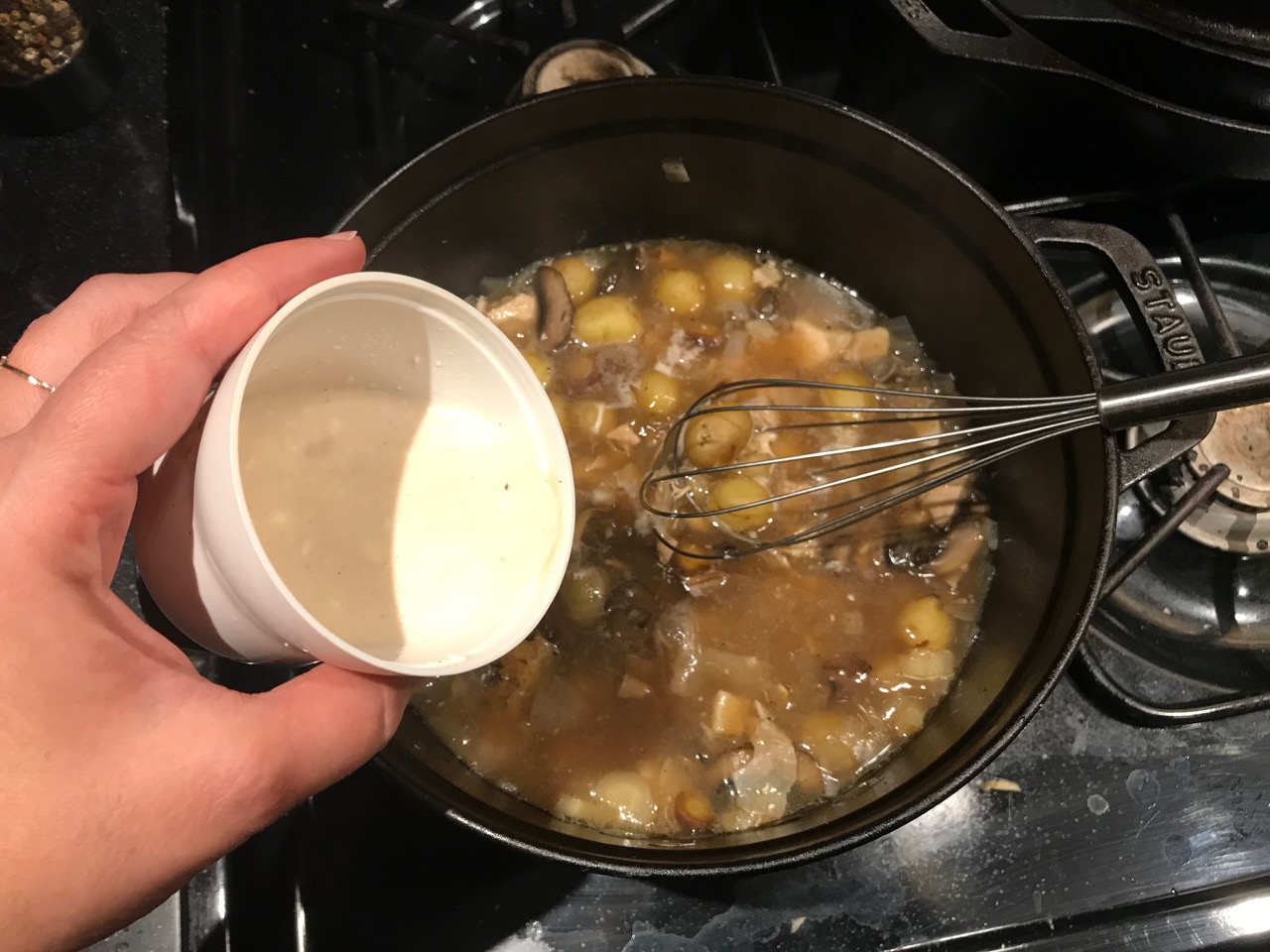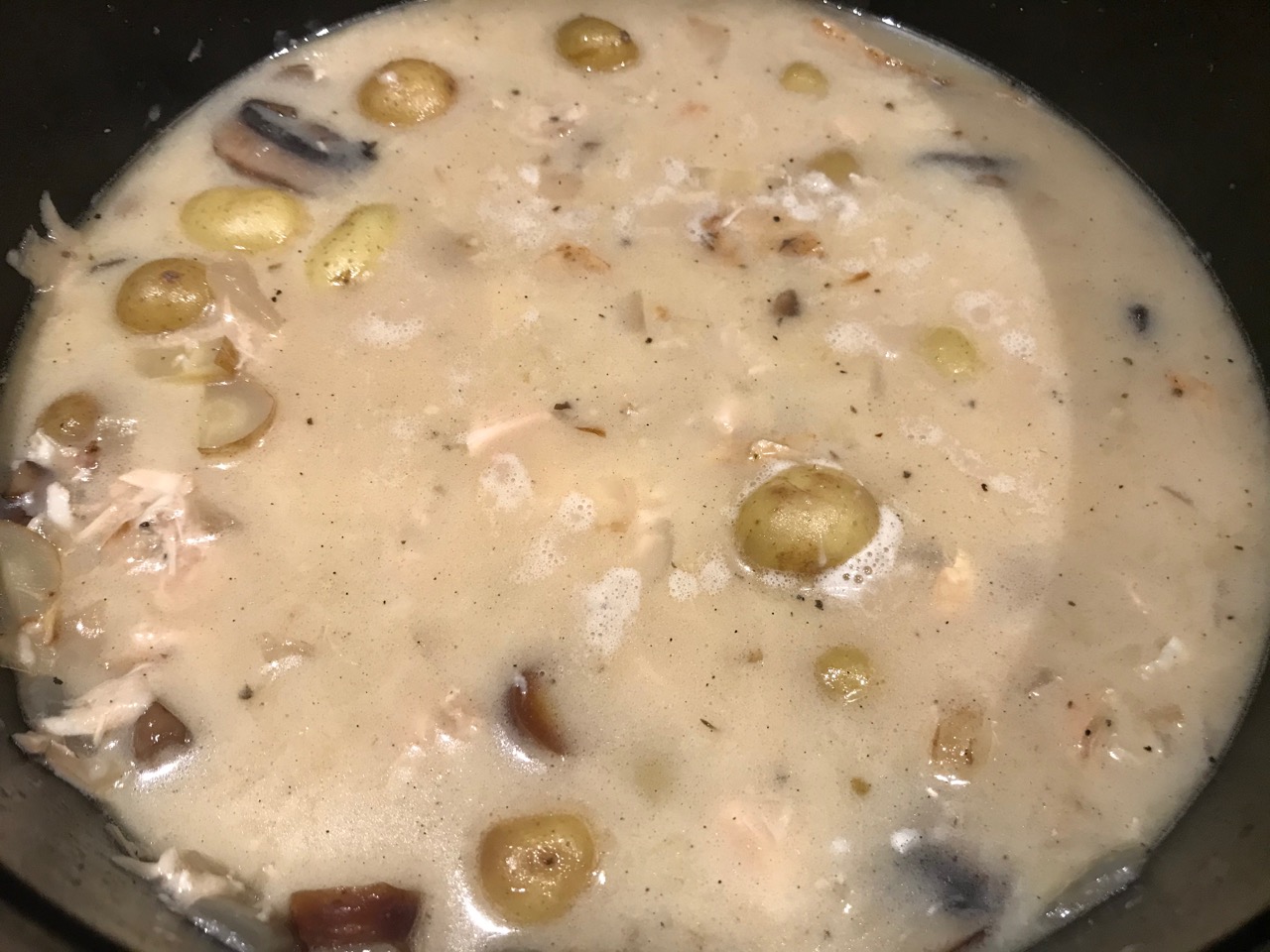 Serves 3 or 4 maybe.
Ingredients:
splash of oil
2 garlic cloves, chopped
½ cup mushrooms (mine were already sautéed leftovers)
what else do you have? ½ onion, 2 carrots, chopped
1 cup chopped chicken (or 1 large breast)
1 cup small potatoes (or larger ones chopped)
4 cups of broth (or stock or water or whatever)
1 big spoonful of Greek yogurt (you could use milk, etc. if you want but I love the tang)
1 big handful of shredded cheese (Gruyere and Swiss mix if you want a faux cheese fondue)
Heat up the oil in a medium pot (dutch oven) and then add the mushrooms, onion, carrot, garlic and sweat it out for a few minutes. Season.
Add the chicken, potatoes, and liquid (glorious rotisserie chicken broth) and bring it to a boil. Simmer for 10 minutes or so until it all comes together and the potatoes get soft.
Turn the soup down to low. Take a small amount of the hot liquid and put it into a small dish (or measuring cup). Slowly mix in the Greek yogurt to warm it up, then add some of the cheese to melt it. Mix it slowly into the soup. Slowly whisk in the rest of the cheese, small amounts at a time so it melts in and doesn't clump.
Season really well with salt to taste and a lot of pepper.
And it is Cold Outside. So eat it. Slurp it. Great for hangovers.
Too much drinking lately..