I have no idea how to write this up.
Lately I have been doing a reverse chicken marinade, where I grill the chicken thighs and then pour the marinade over them afterwards.. It is mostly Alison Roman's marinade, lemon & orange juice, soy sauce, hot sauce, garlic, ginger, etc.., but poured over hot, grilled, juicy chicken.
I used that marinade to fry up this rice fry..
With the leftover grilled chicken.
So very excellent.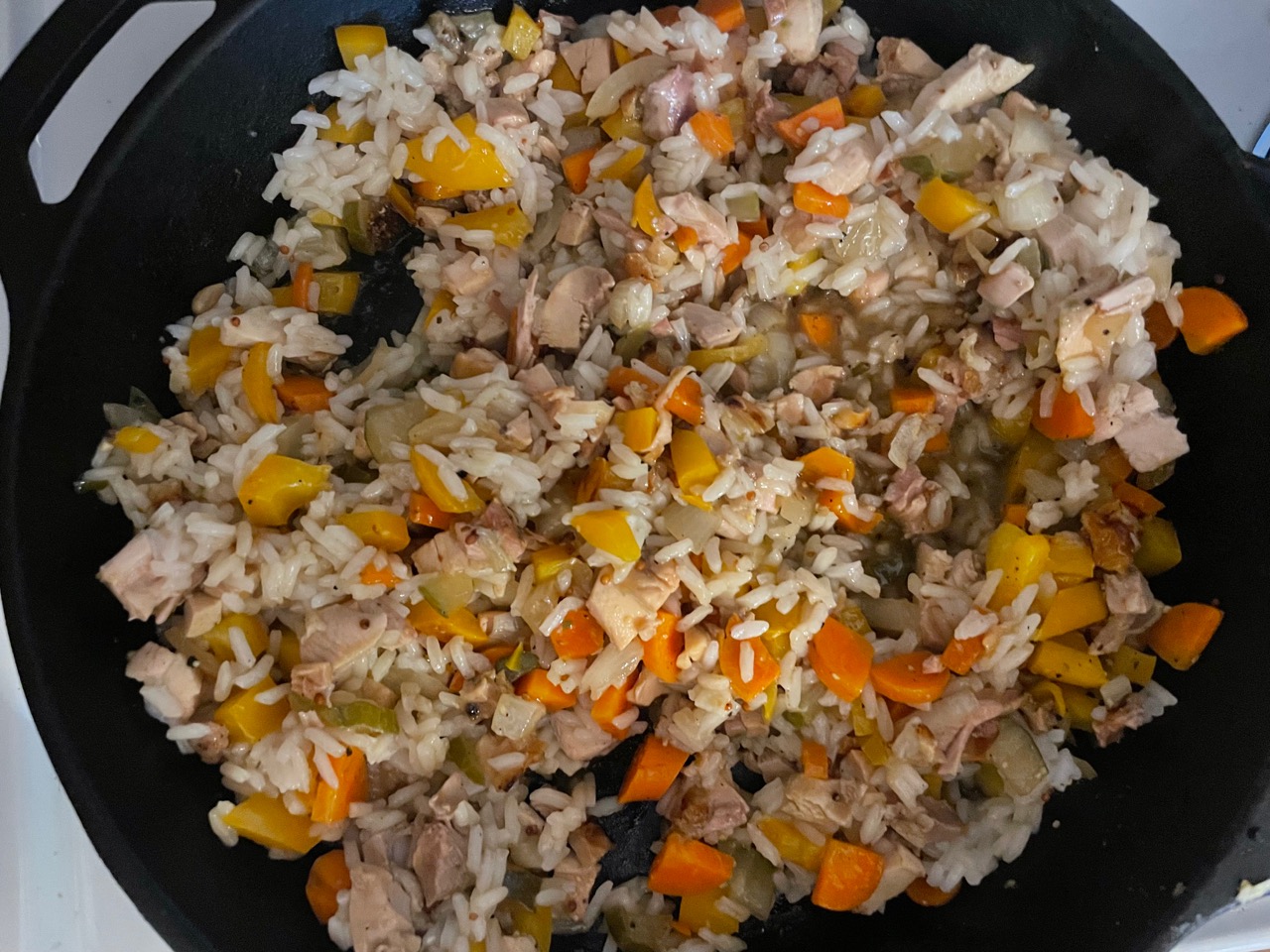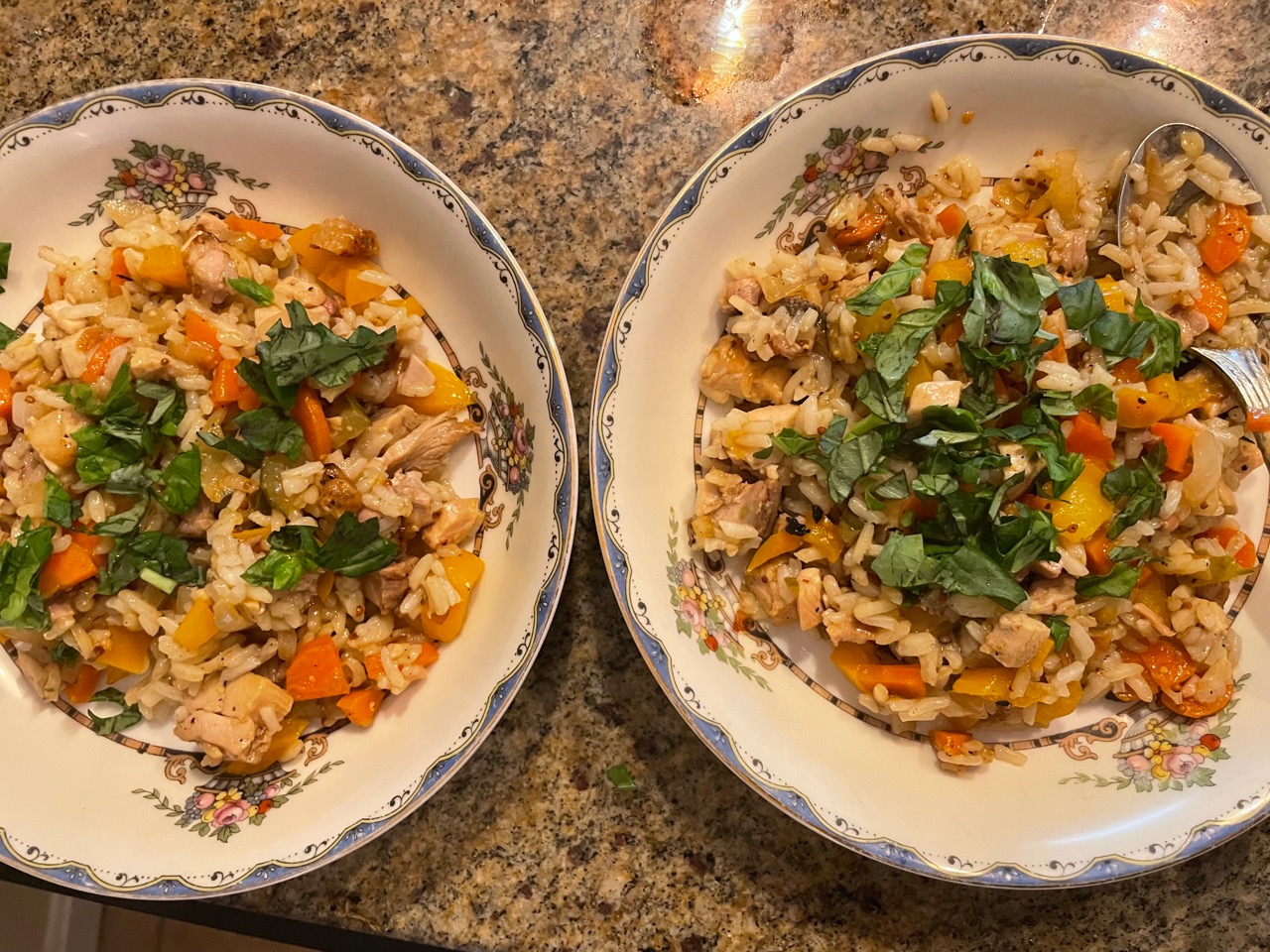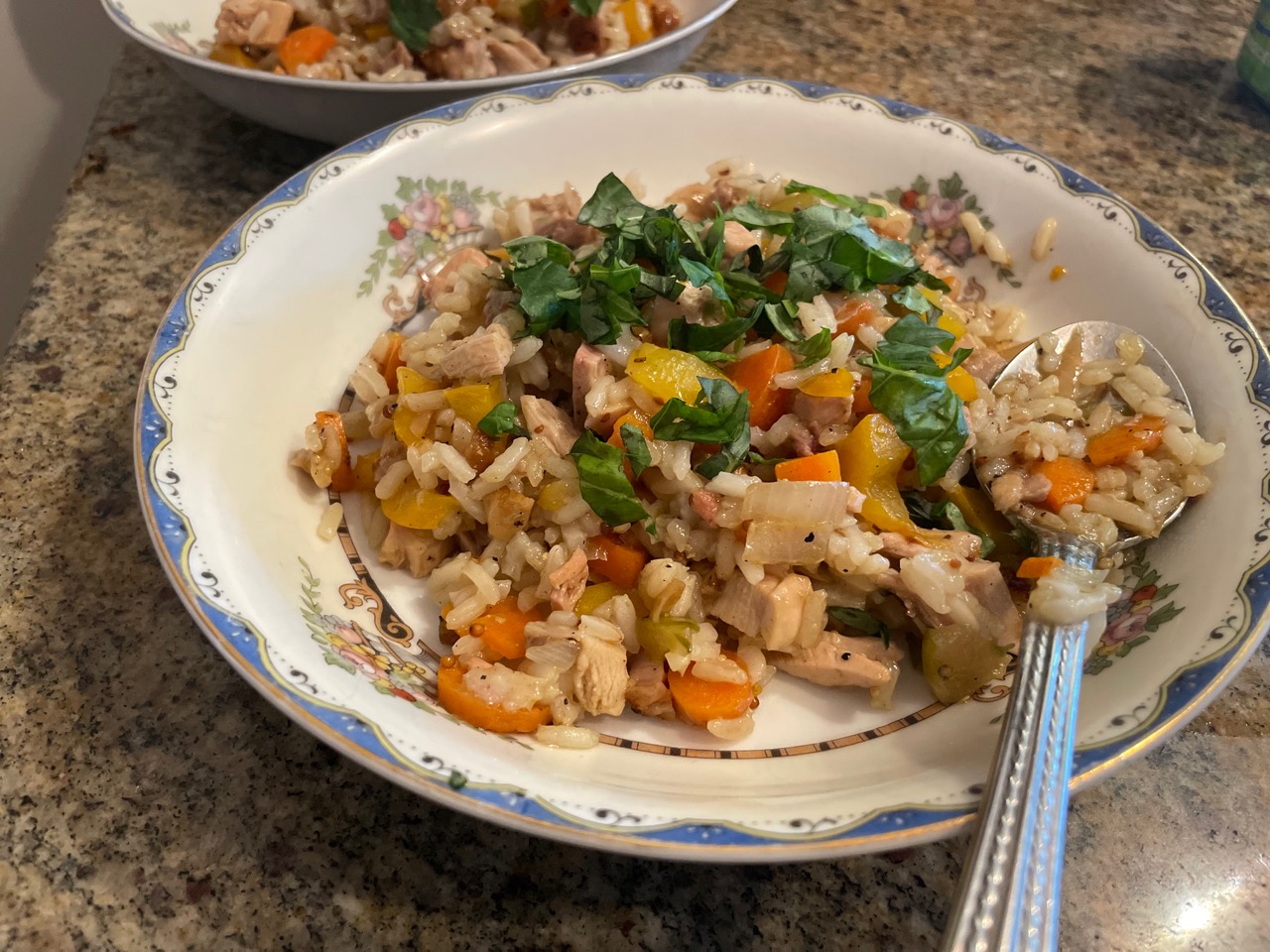 Ingredients:
splash of oil
1 small onion, diced
1 carrot, diced
½ bell pepper, diced
1 large chicken thigh, cooked (grilled!) & chopped
1-1.5 cups of rice, cooked
some of that leftover marinade, maybe ¼ cup?
some extra soy sauce, a tbsp?
a big pickle, choped
fresh basil, chopped
In a medium hot pan, add a splash of oil, onion, carrot, and bell pepper until cooked through, maybe 5-10 minutes stirring stirring. Add the cooked rice and the chopped cooked chicken. Add the leftover marinade! And some extra soy sauce to liven it up. Let it cook in a little, 10 minutes or so on low, stirring stirring.
Fold in the pickle and garnish with fresh basil.
Two hungry adults ate this in two servings..