I had to try it. Jamie Oliver's Chicken in Milk.
But how am I supposed to eat that by myself?
I made some lentils with the stock and added some vegetables, for this delectable healthy bowl..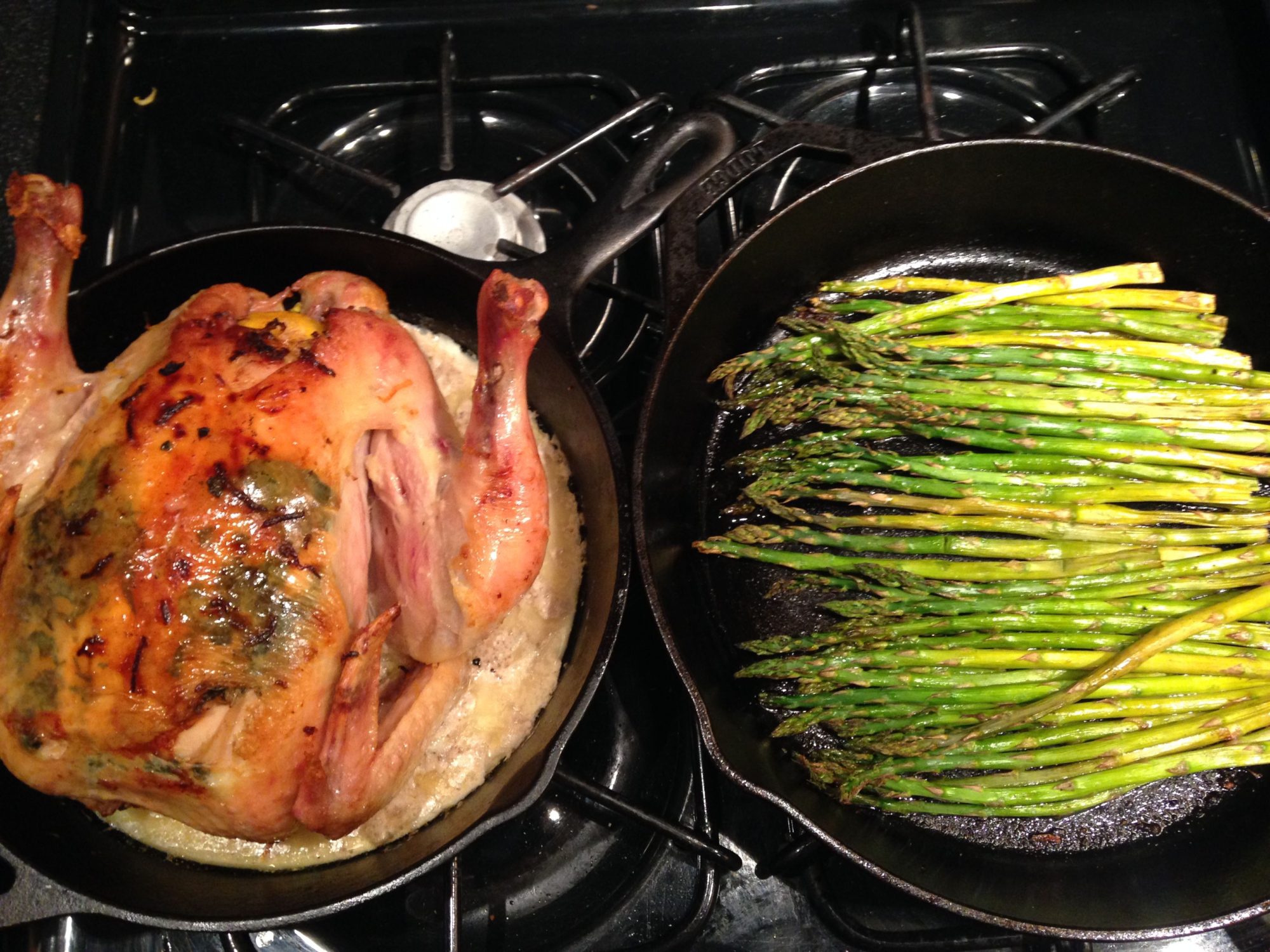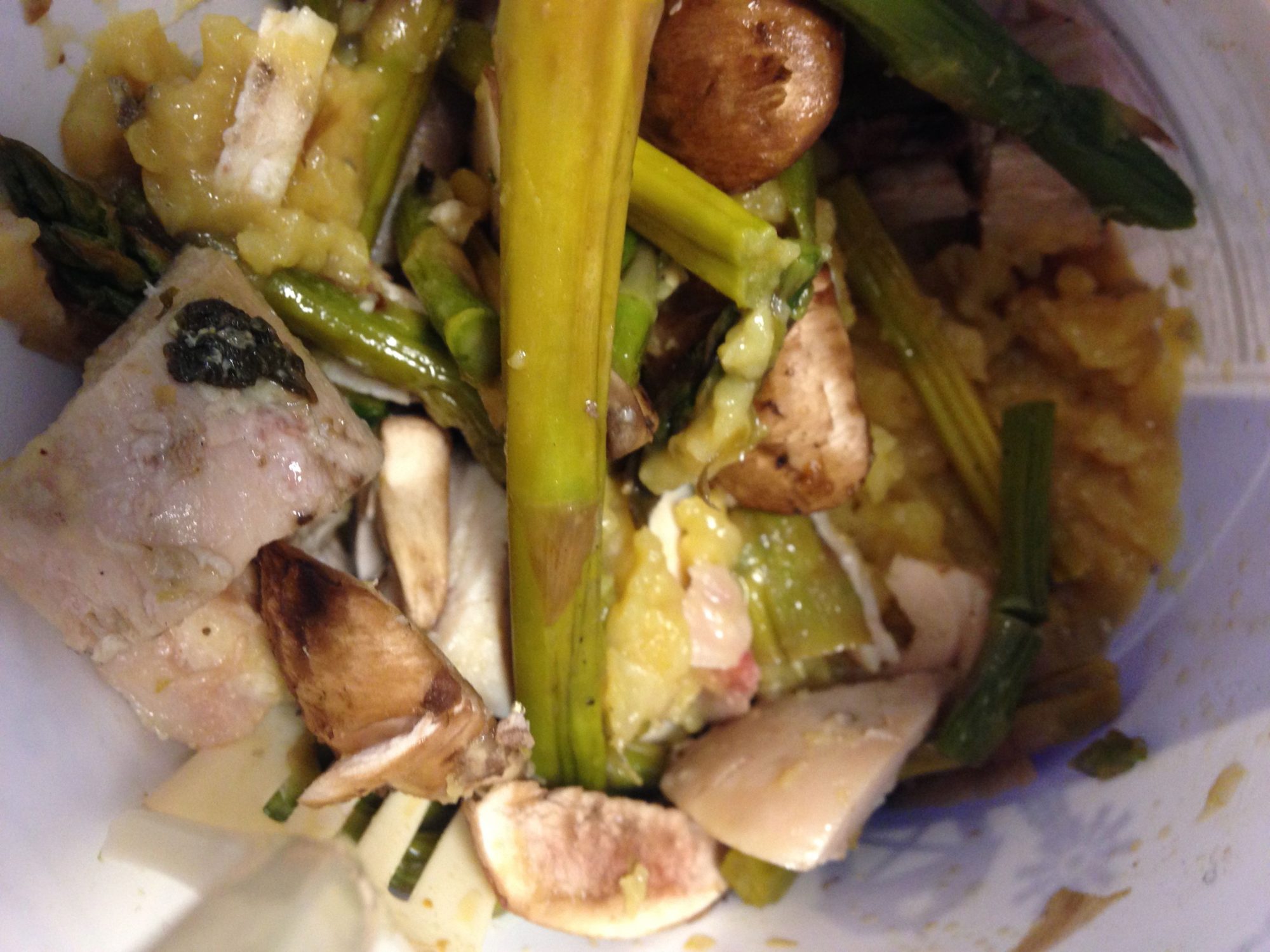 Ingredients:
splash of oil
1 small onion, chopped
2 garlic cloves, diced
1/2 cup red lentils
1 cup chicken stock
leftover chicken, chopped
cooked asparagus, chopped
raw mushrooms, sliced
In a pot, over medium heat, saute up the onion and garlic in the oil for a few minutes. Add in the lentils and the stock, bring to a simmer, cover, and cook on low, stirring occasionally, for 25-30 minutes, or until there isn't any liquid left and the lentils have melted into themselves to create this silky smooth mush. You can then top it with things like cooked chicken and asparagus and mushrooms.
You know I like to top everything with tzatziki.
Toppings are your choice.
Serves 2 or 3 or 4.