I made a whole chicken, with coconut milk, and it was so good I don't even have a picture. Basically the Kitchn recipe, Chicken in Coconut Milk with Lemongrass, almost.
You get this delicious leftover coconut milk chicken sauce that I just had to use in this soup.
Also, chicken broth made from the bones..
And leftover chicken..
All good things.
oh yeah, and the forages of a friend's fridge. It is the holiday traveling season so be vigilant.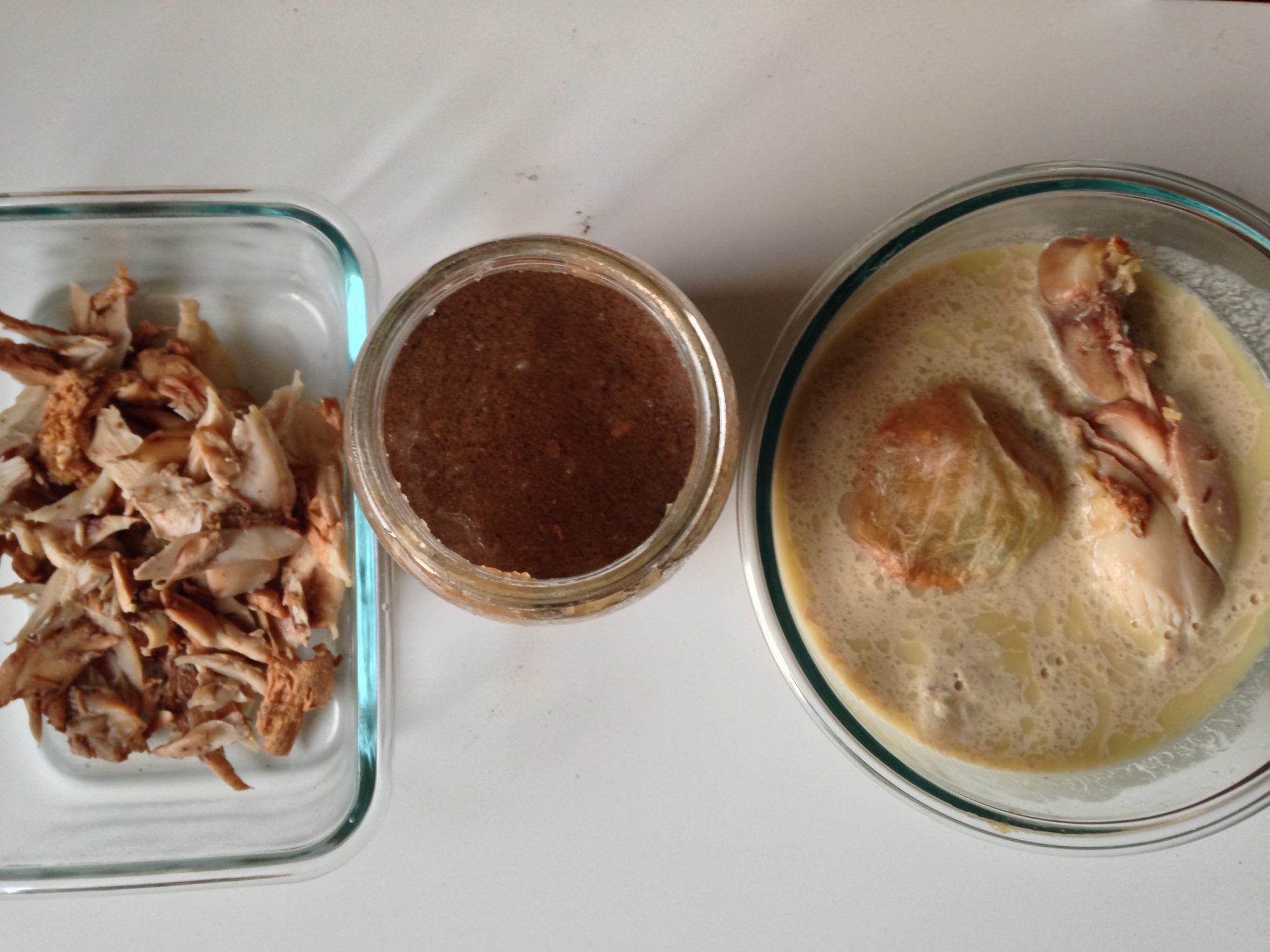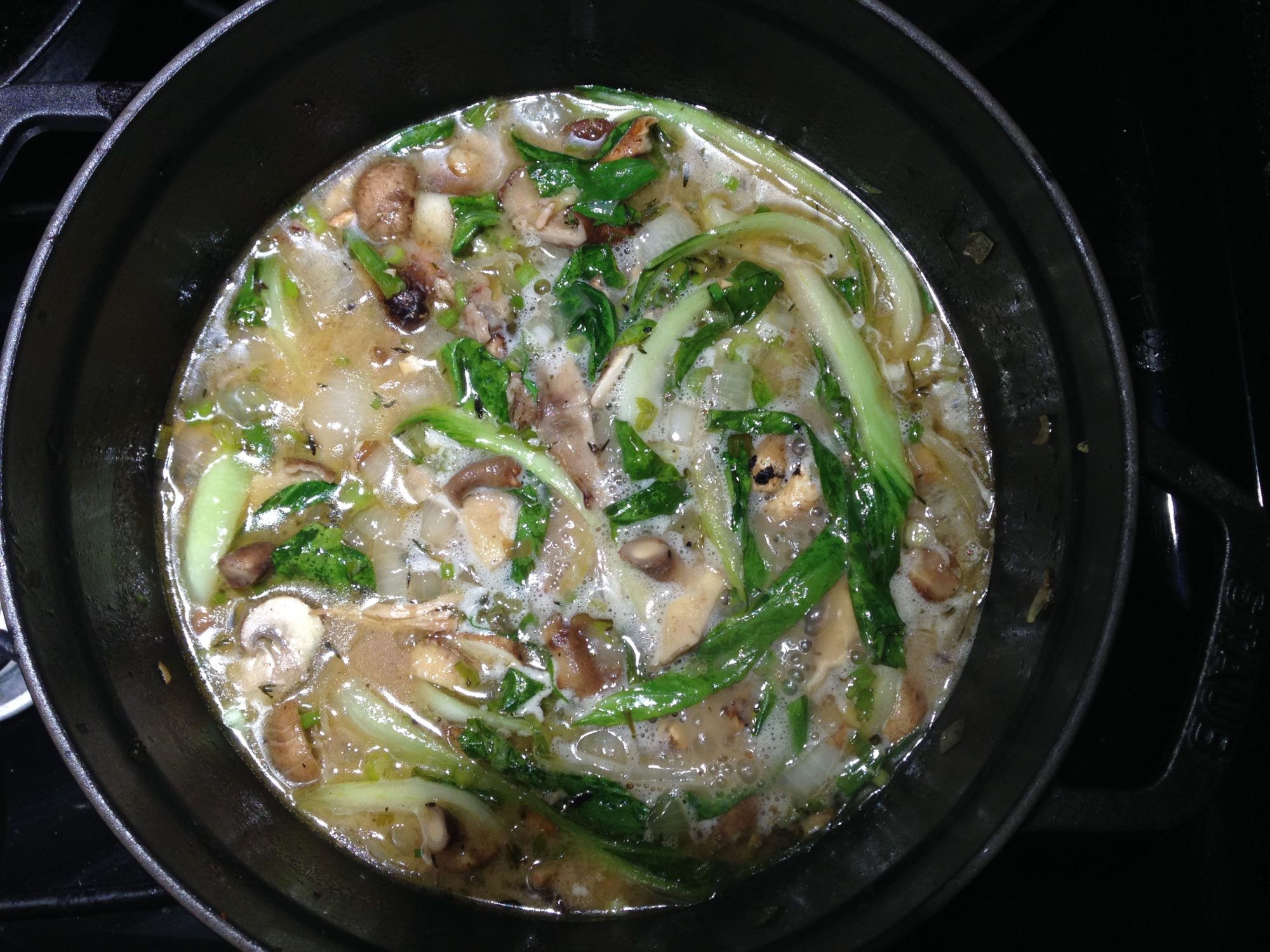 Ingredients:
drizzle of sesame oil
1 small yellow onion, chopped
about 1 tsp fresh ginger, diced
about 4 cups chicken broth, homemade
1 cup leftover coconut milk chicken sauce (or a can of coconut milk)
1/2-1 cup chopped up cooked chicken
a big splash of soy sauce
sliced mushrooms
some bok choy, sliced thinly on the long end
a few scallions, diced
juice of 1/2 lime
Make a whole chicken. Do it. Then save all the pieces. The bones that you boil down to make stock. The chicken pieces that you pull off the carcass after draining out the liquid. The coconut milk sauce that comes off this glorious recipe.
Then, sweat the onion and ginger in some sesame oil. After a few minutes, add the broth and coconut milk sauce, seasoning to taste and simmering on low for 10 minutes or so.
Swirl in some soy sauce, a little cracked pepper, and then some mushrooms, bok choy, chicken, and scallions. Simmer some more until you are ready to eat it. Don't let it come to a boil.
Finish with some lime juice.
And maybe a drop or two of sesame oil.
Good warmth after biking around in this cold weather..