Sometimes, you have leftovers that would make a great chicken salad (add chicken), but sometimes, it is the chicken left over that you need to use up. 
So, you add odds and ends that you might have in the fridge.
And man, a well mashed up avocado gives it a great creaminess (for when you don't have leftover coleslaw).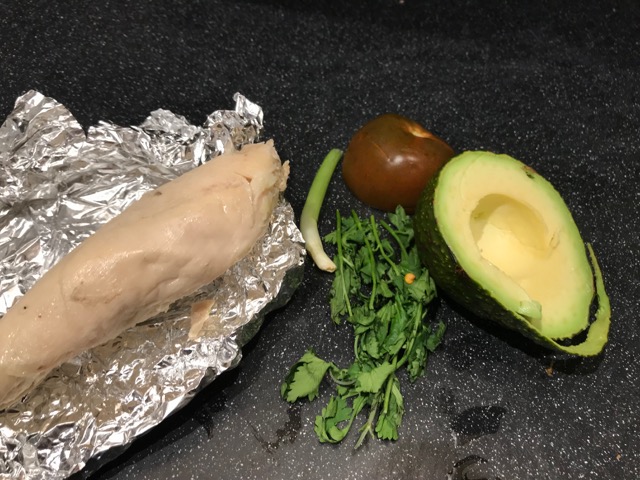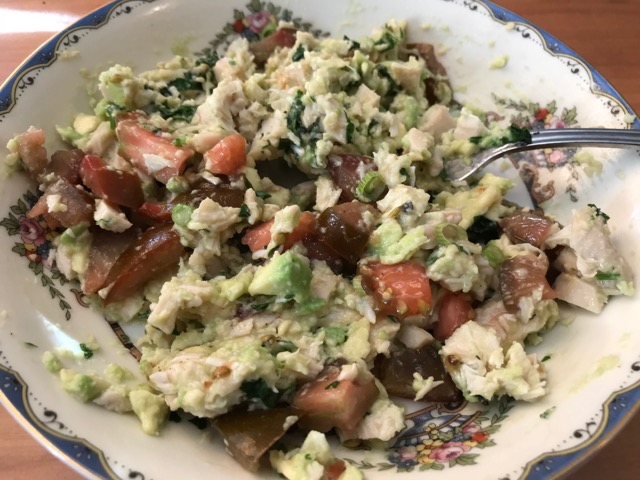 Ingredients:
1 small piece of chicken, chopped (like 1/2 cup?)
1/2 avocado
1/2 small tomato, chopped
1/2 green onion, diced
some cilantro, chopped
Mash up the avocado really well. Mix everything else in and season to your liking.
Enjoy.