You know about my green onions, right? The ones I got at the market that are really big.
Really big.
And I just wanted some cheesy pasta. A craving.
Enter, fresh rigatoni.
And then I ate it in bed.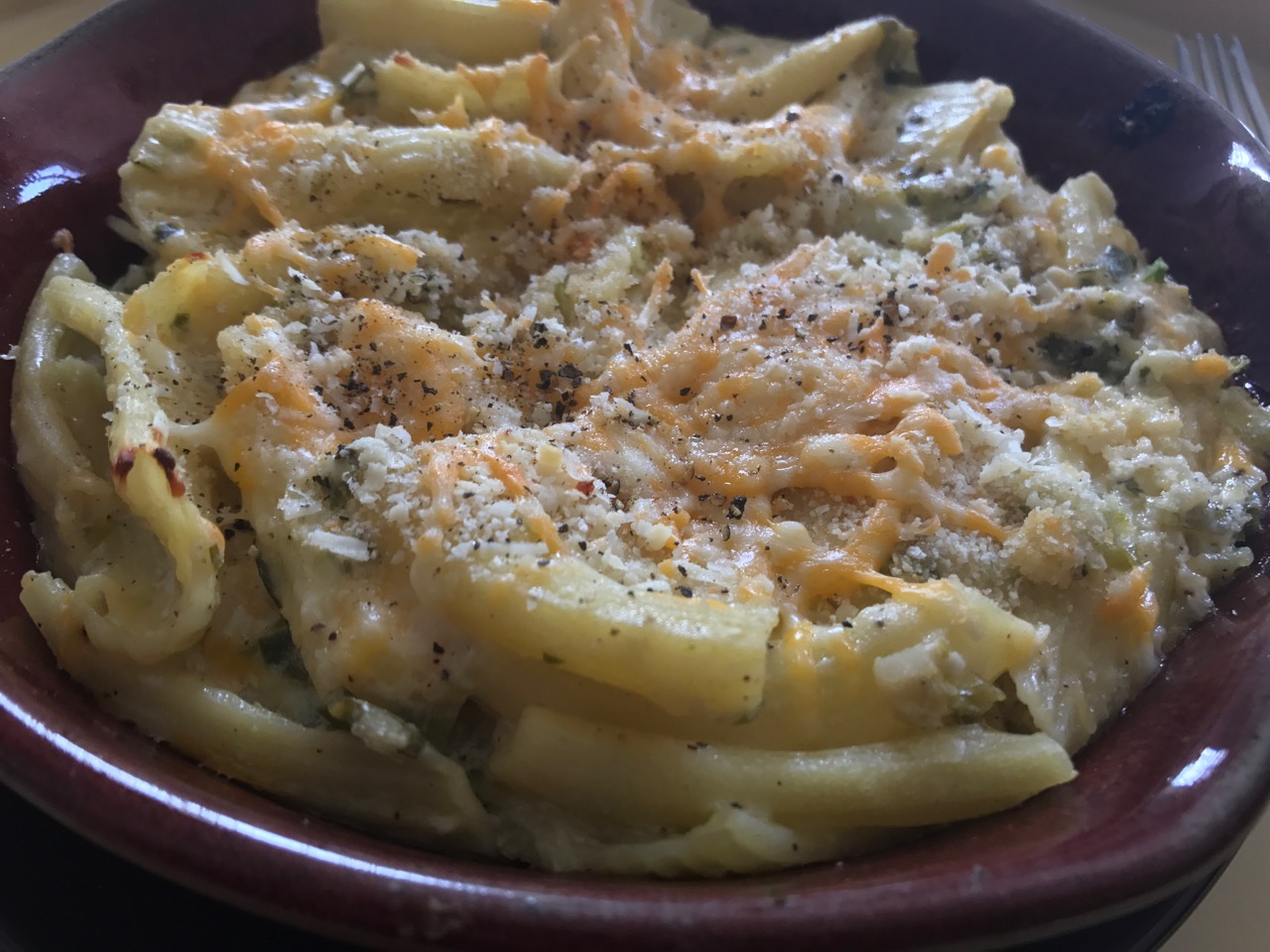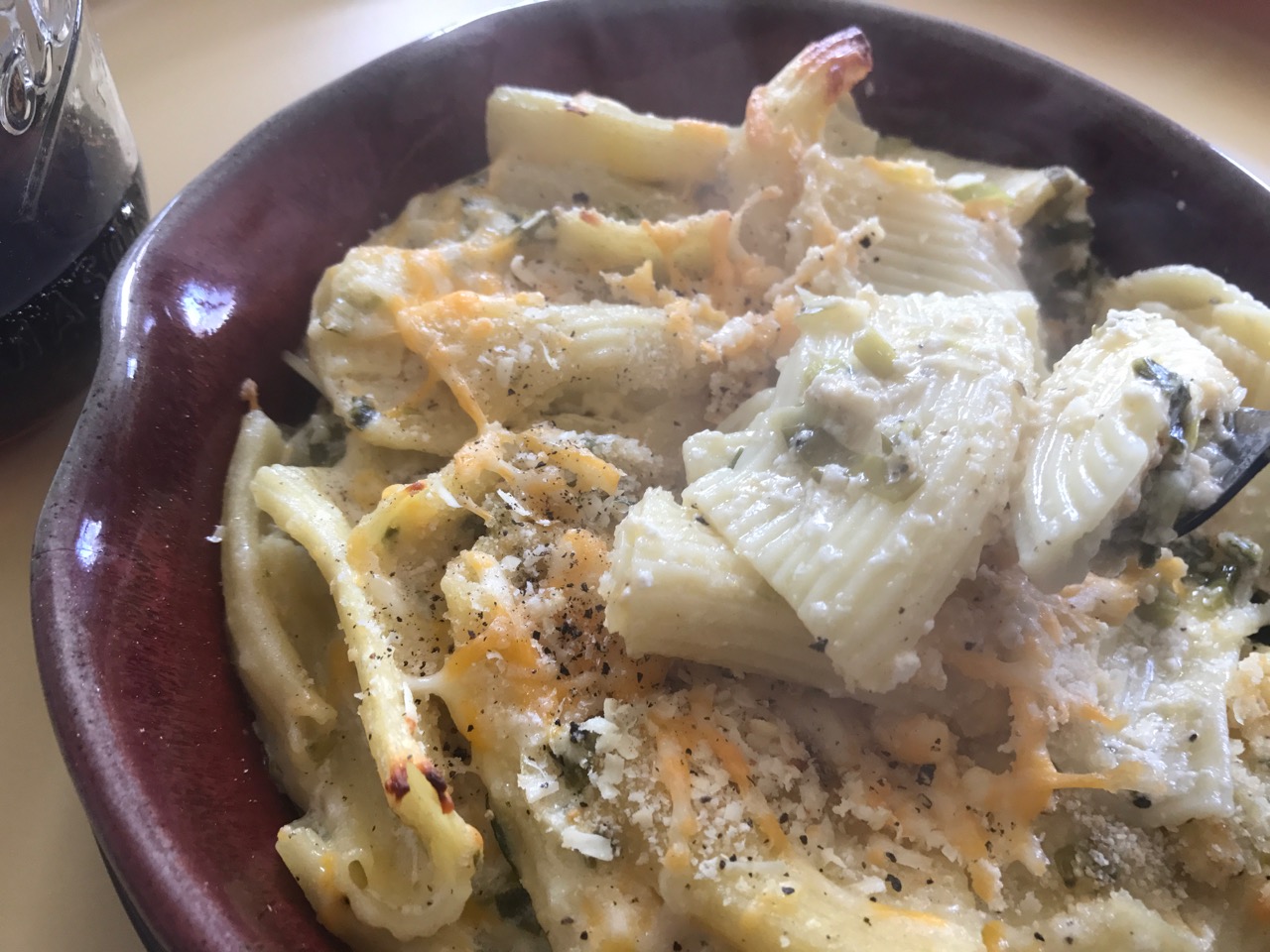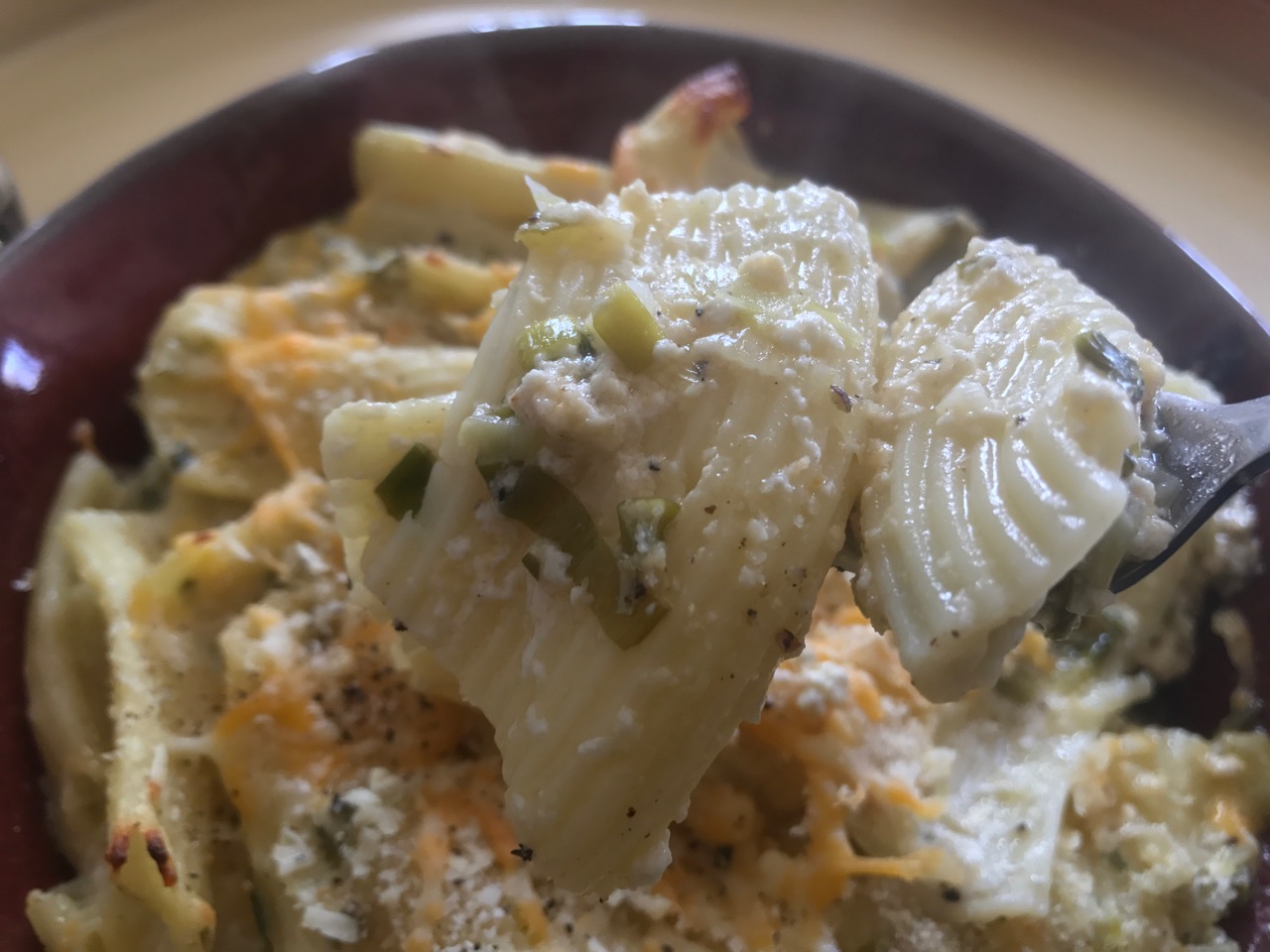 Makes 1.
Ingredients:
1/4 pound of fresh rigatoni (or dried)
1/3 cup reserved pasta water
1 small pat of butter (1 tbsp?)
1/3 cup diced spring onions (like 1/3 of one of my big ones)
1 spoonful of flour (1 tbsp?)
1/2 cup diced cheese (I had Colby and Parmesan)
sprinkle of breadcrumbs
Make the pasta. Fresh rigatoni just boils for 2-3 minutes (or follow your pasta box instructions). Super al dente. Reserve the pasta water.
In a pot, melt the butter and cook the onions for 5-10 minutes until they break down, get translucent, and start to smell really really nice. Whisk in the flour until combined and starting to brown a little. Then slowly stir in the pasta water (or you can use milk if you want to be traditional) and then the cheese. Season to taste. Then fold the pasta into the cheese sauce.
In a greased small baking dish (I used my adorable brie baker), pour in the pasta, and sprinkle with breadcrumbs and a cheese topping. Maybe a sprinkle of spring onion? Bake it at 350 for 15 minutes or until done. Brown and bubbly.
Classic cheesy pasta.
In bed.