The tiny thin slices of the Hasselback potato are clearly perfect for stuffing with tiny cheese slices.
So tedious.
But so worth it.
Especially, you know, when you add cheese.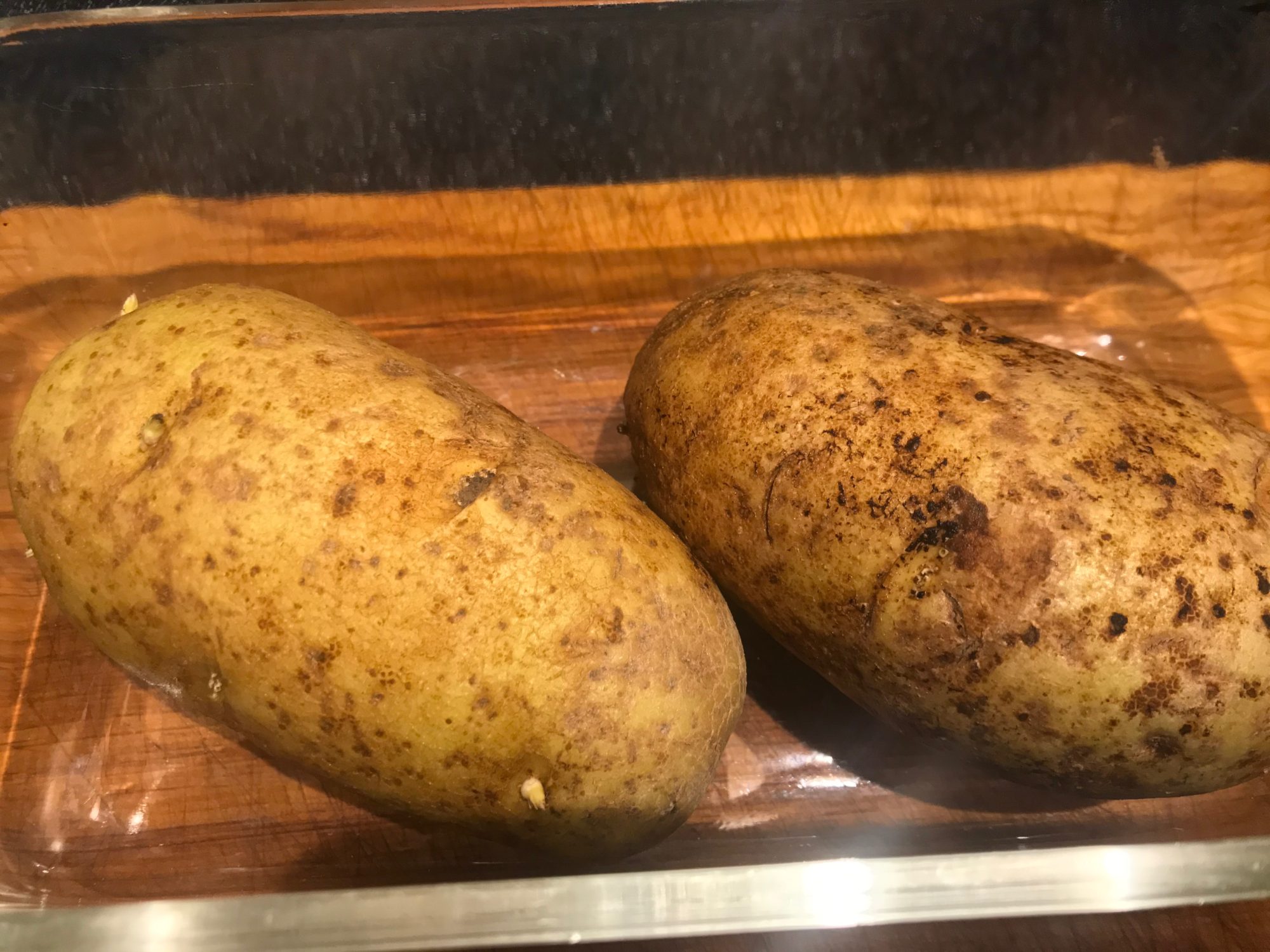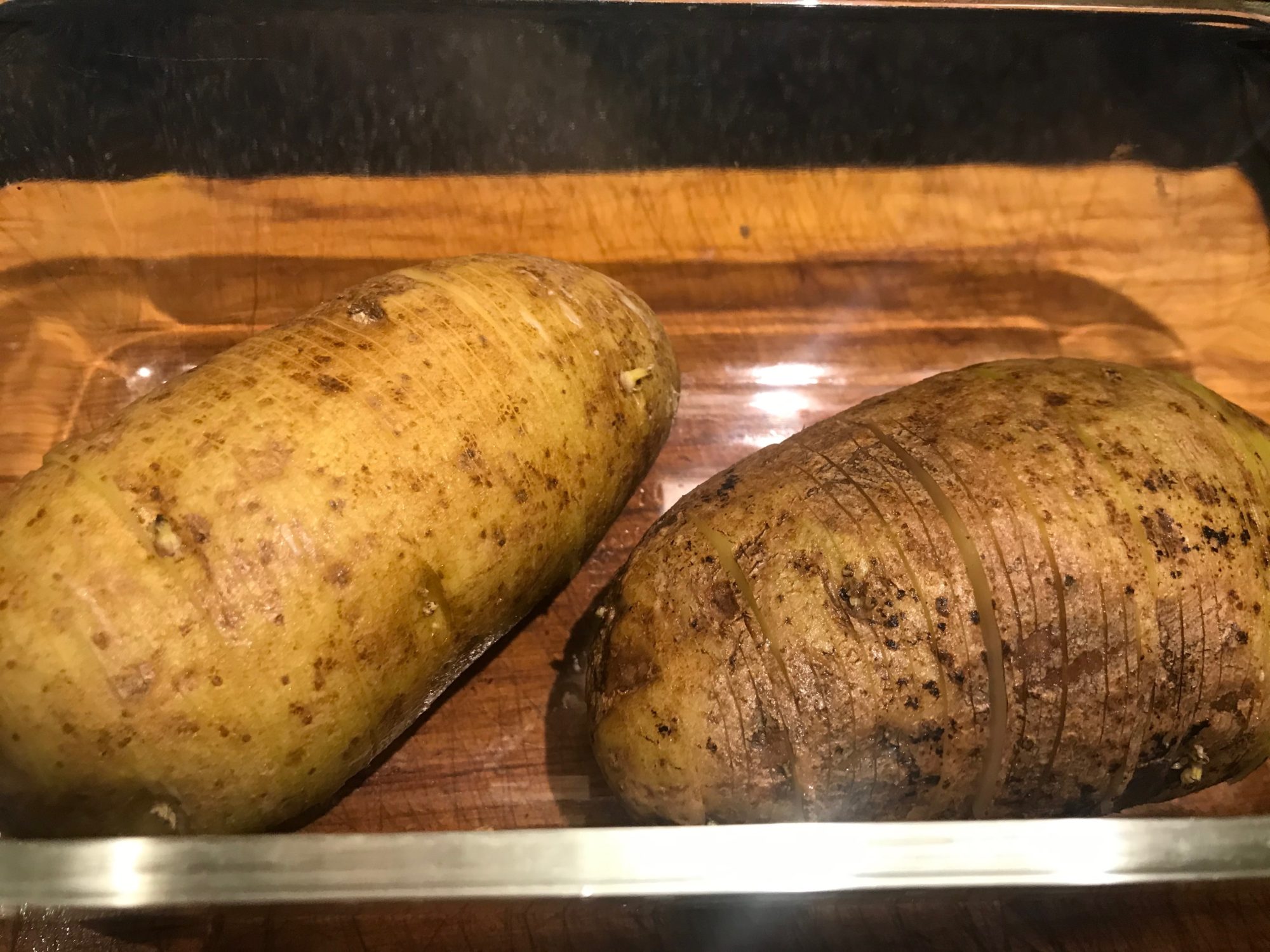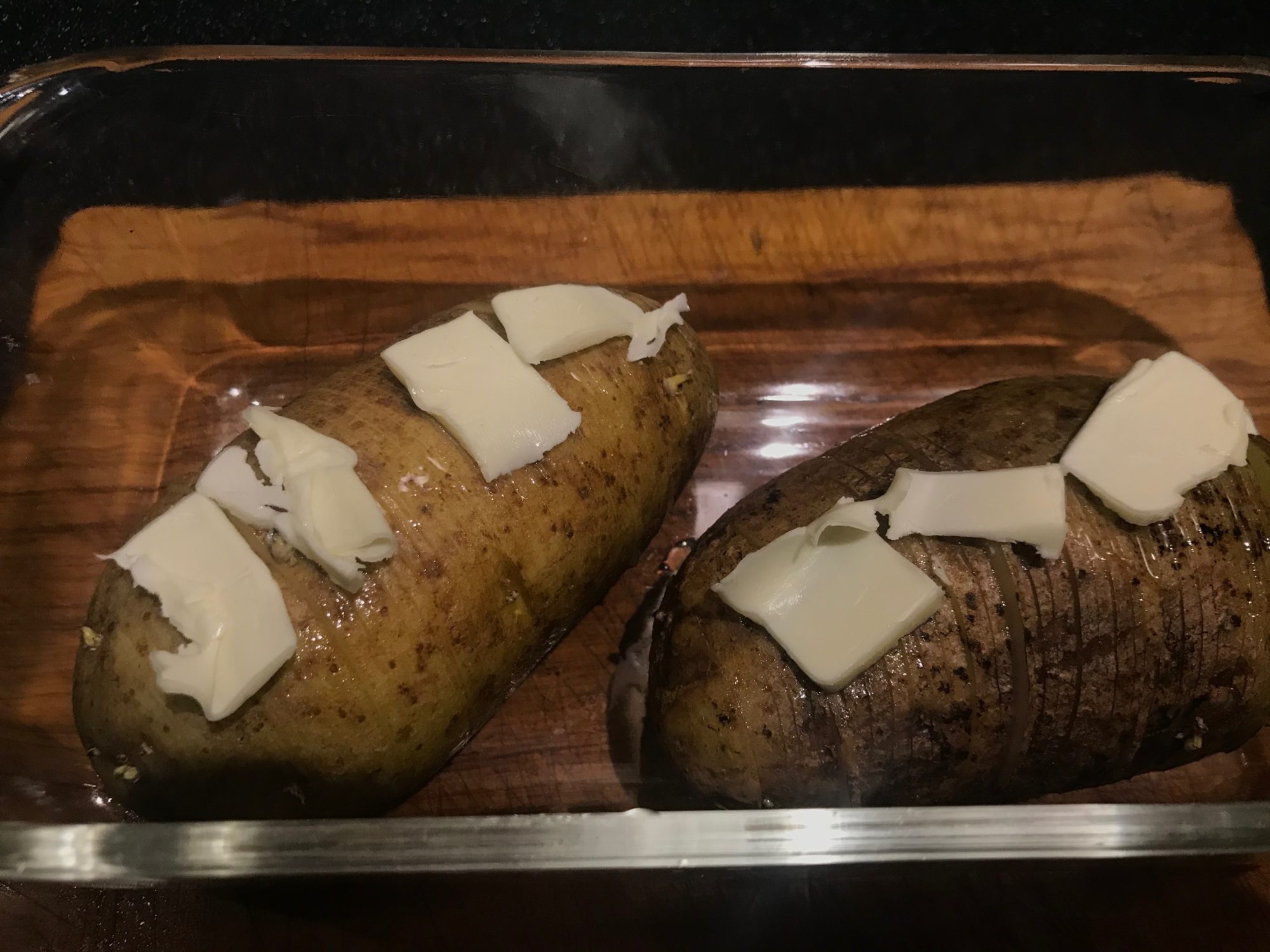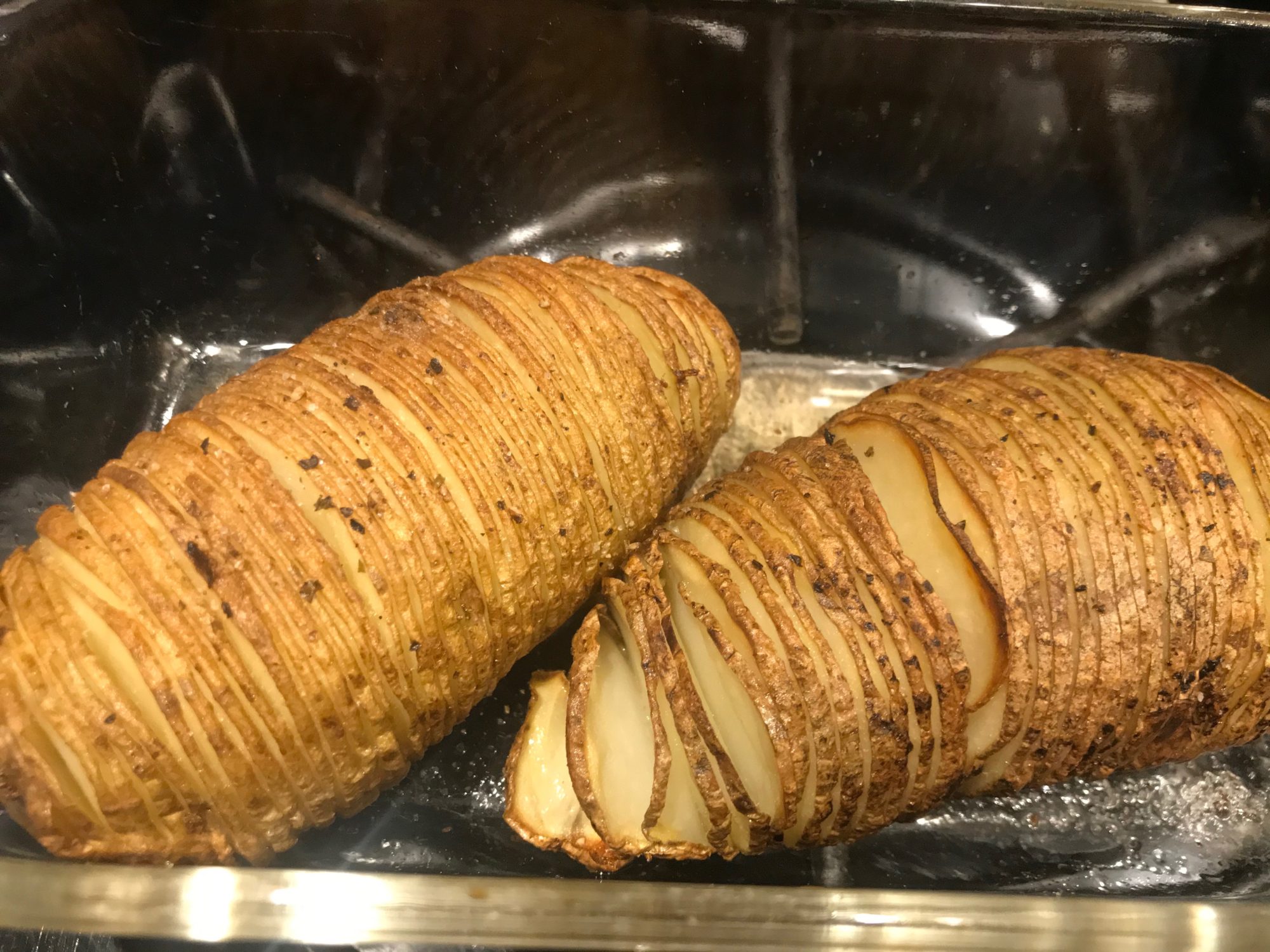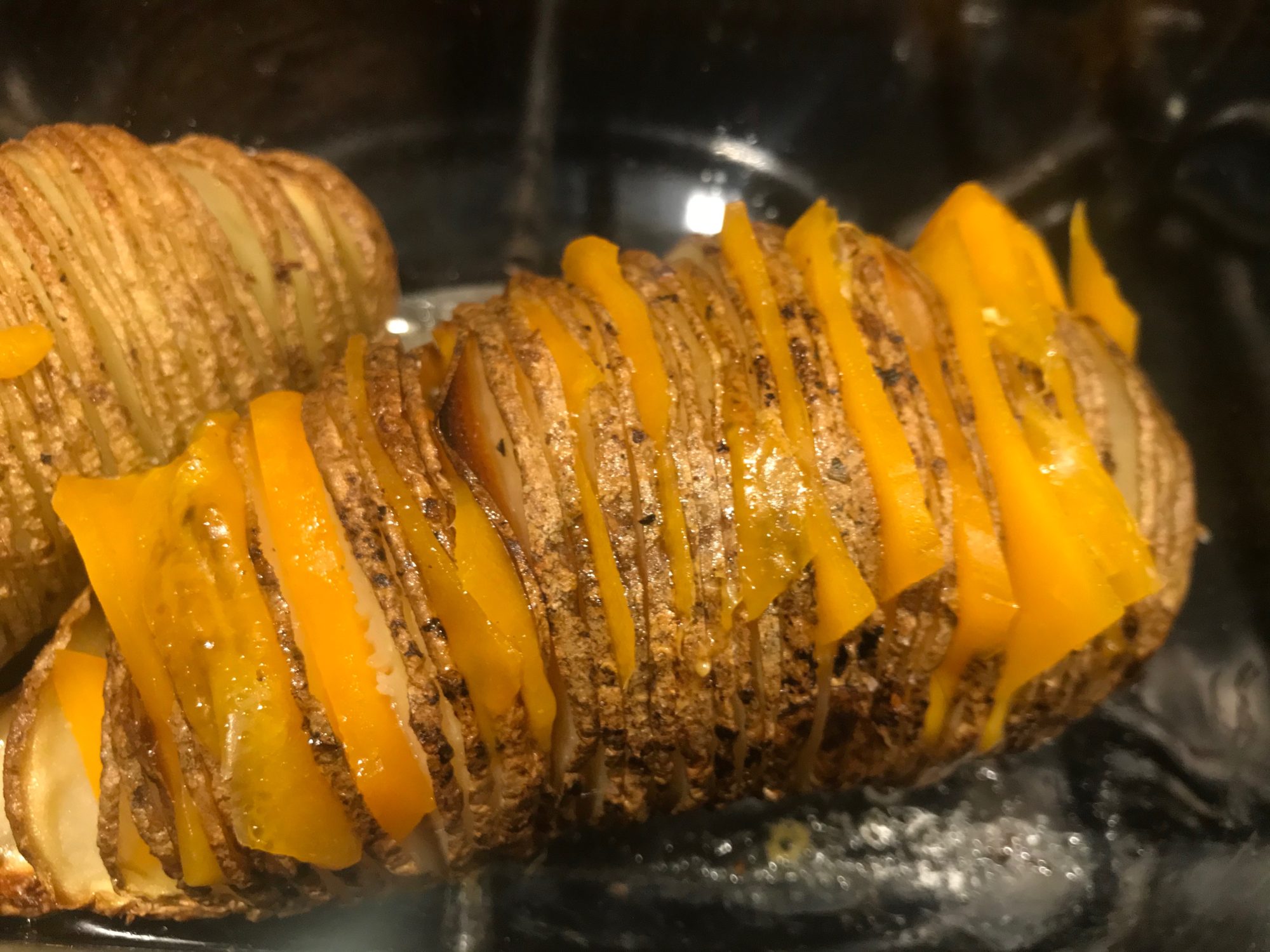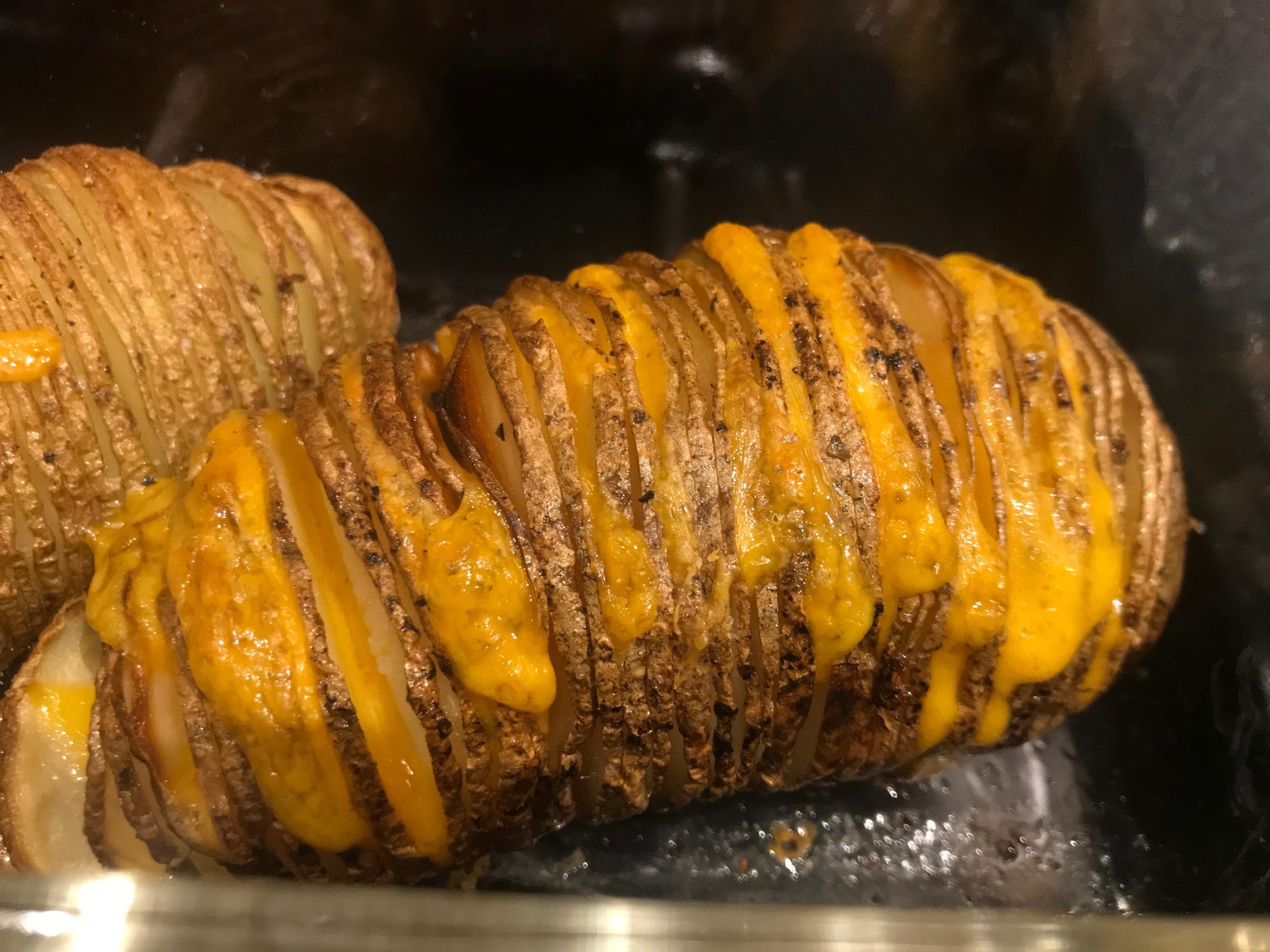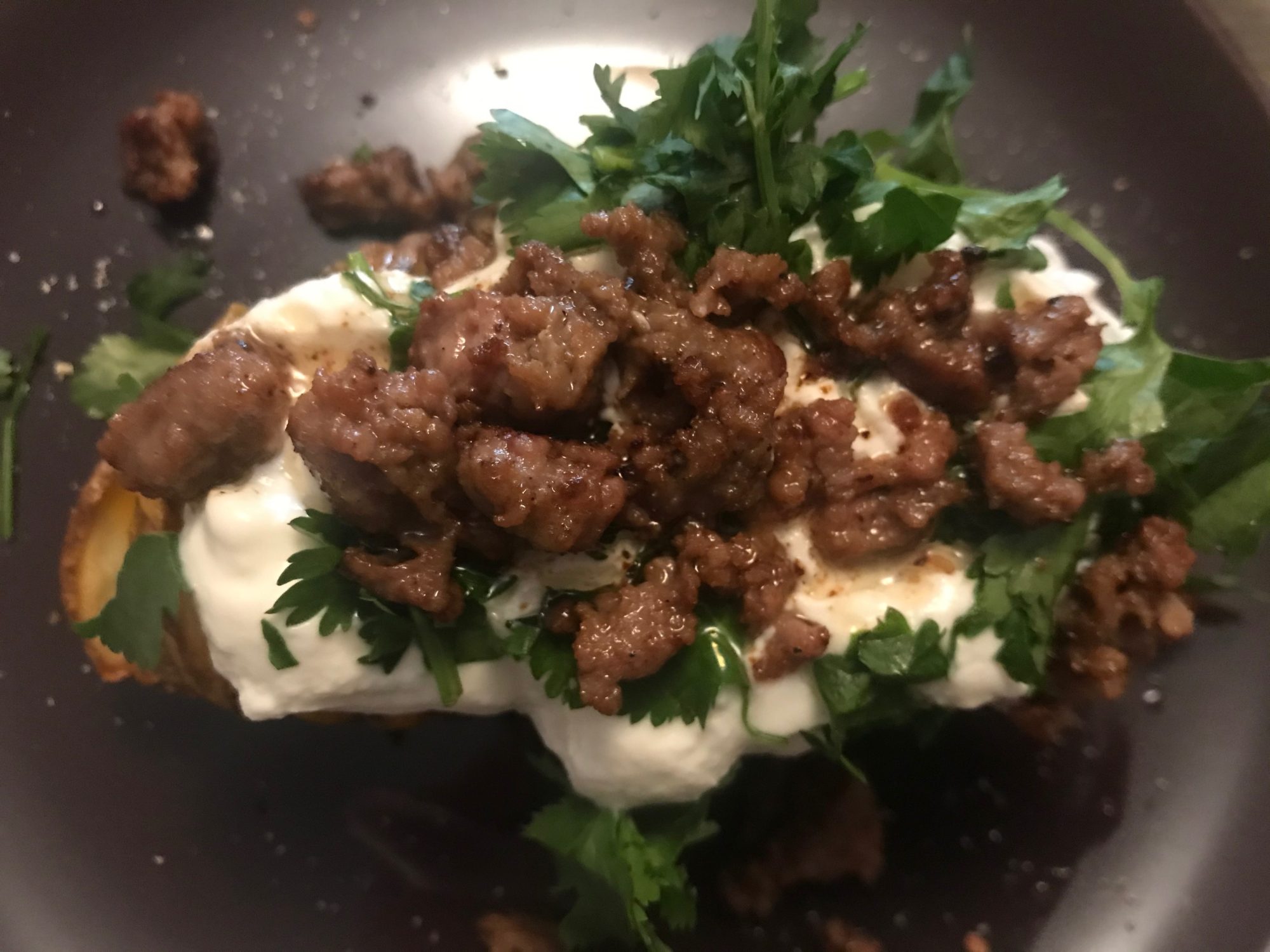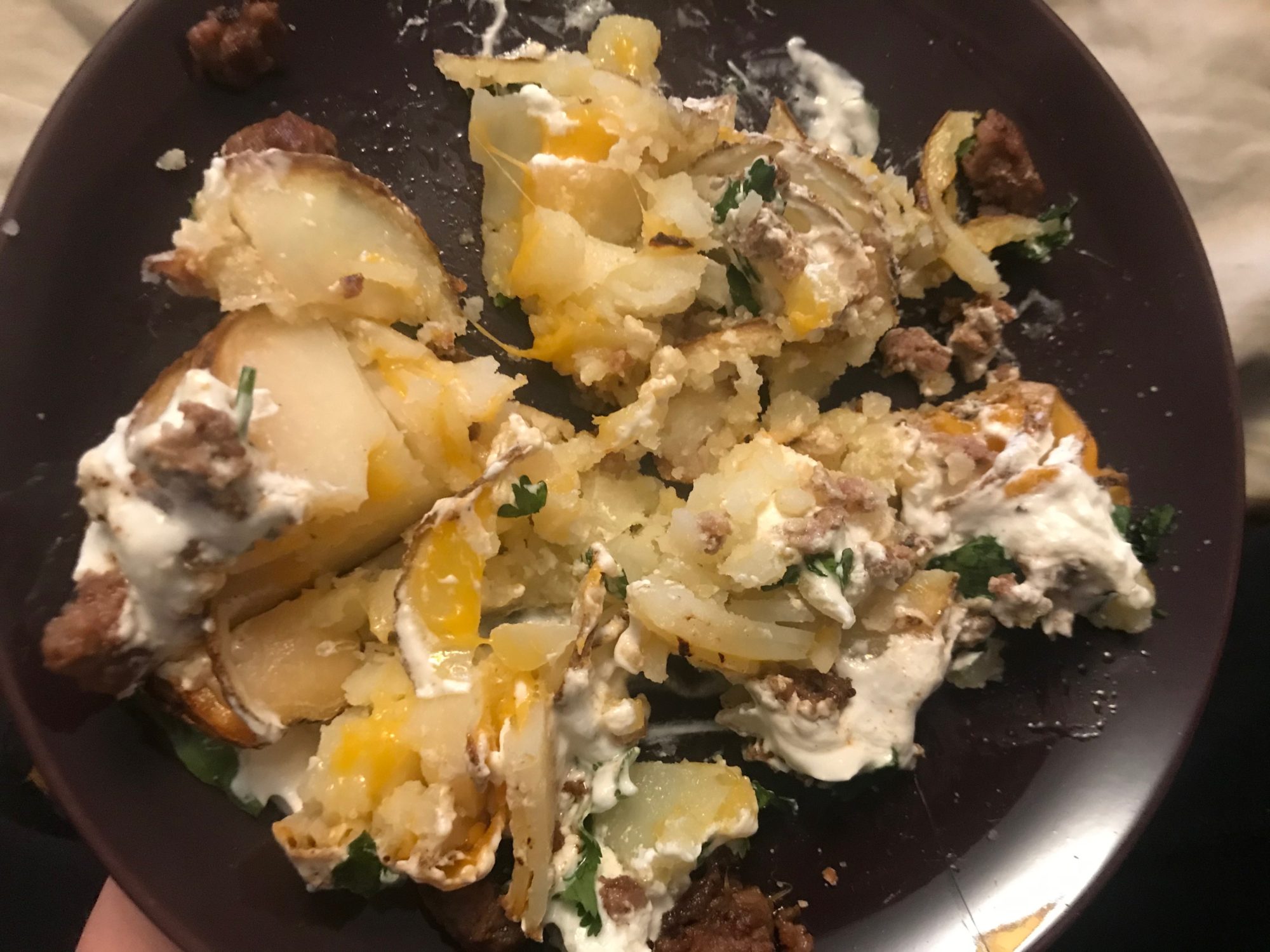 Ingredients:
russet potato
splash of oil, or two, and some pats of butter
cheddar cheese
toppings! duck sausage, Greek yogurt, cilantro, avocado, tomato
Slice the russet in thin slices, close together, without slicing all the way through. Take your time. Do it smartly.
Pour over a splash of oil, season really well, and add some pats of butter.
Bake at 450 degrees for 40 minutes or until soft..
Slice your cheese thinly also and stuff a slice in between every other slice of potato. Bake for another 5 minutes to get the cheese all melted in those slices..
Season again!
And add toppings. Whatever you have dying in your fridge.. Best part. Definitely.