A little bit of ground meat and some leftover macaroni and cheese.
This was Velveeta, but you could use any, just warm it up first and mix it in, like a creamy, cheesy, hamburger mixture..
Of course, I added pickle juice. It always makes things taste better. 
Like Cheeseburger Pie.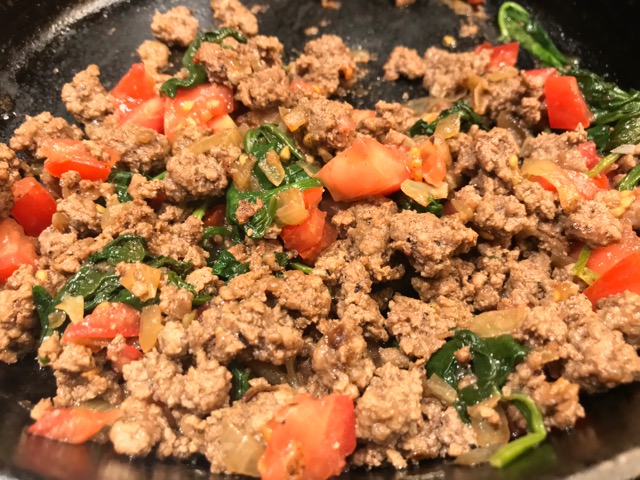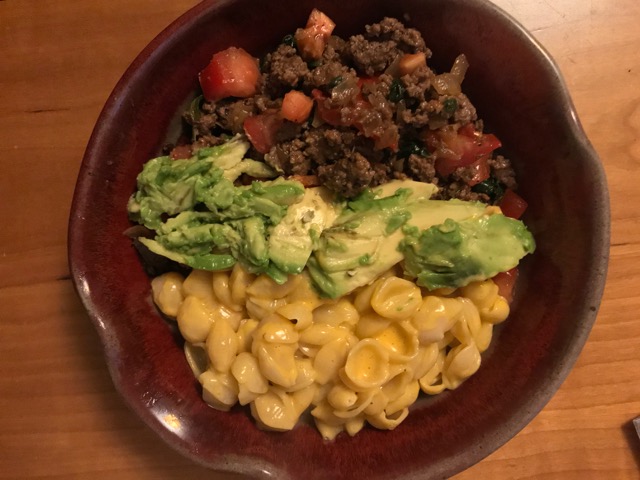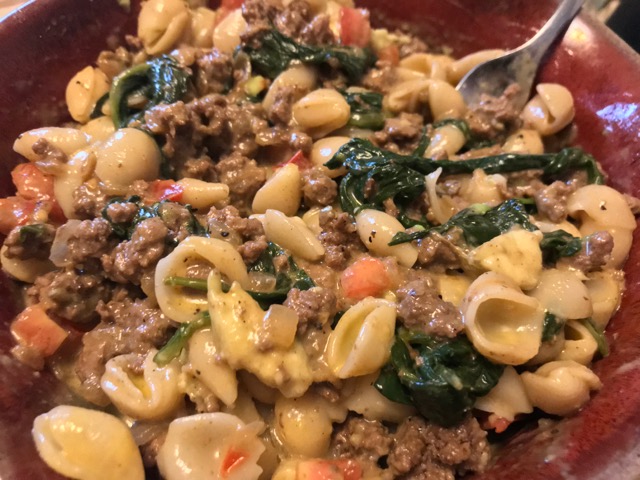 Makes 2 good sized portions.
Ingredients:
splash of oil
1/2 medium onion, chopped
1/2 pound ground meat
2 cups of fresh spinach, packed
pickle juice (like a 1/4-1/2 cup?)
1/2 medium tomato, chopped
leftover macaroni and cheese (1/2 box?)
1/4 avocado
In a hot pan, heat the oil and cook up the onion for a few minutes. Add the ground meat until browned and cook through, about 7 minutes. Season well.
Add the spinach and the pickle juice, until deglazed, and then cover for a few minutes until the spinach is cooked down. Uncover and cook until the pickle juice is cooked off. Turn off the heat and stir in the tomatoes.
Heat up (or make) the macaroni and cheese. Stir it into the ground beef mixture and add the avocado.
Like a cheeseburger with no bread..
Or a hamburger helper with pickle juice..