Meatballs stuffed with cheese.
Yes, cheese inside the meatballs!
Bound together with oats and the dregs of a bag of potato chips. 
Where did those chips even come from?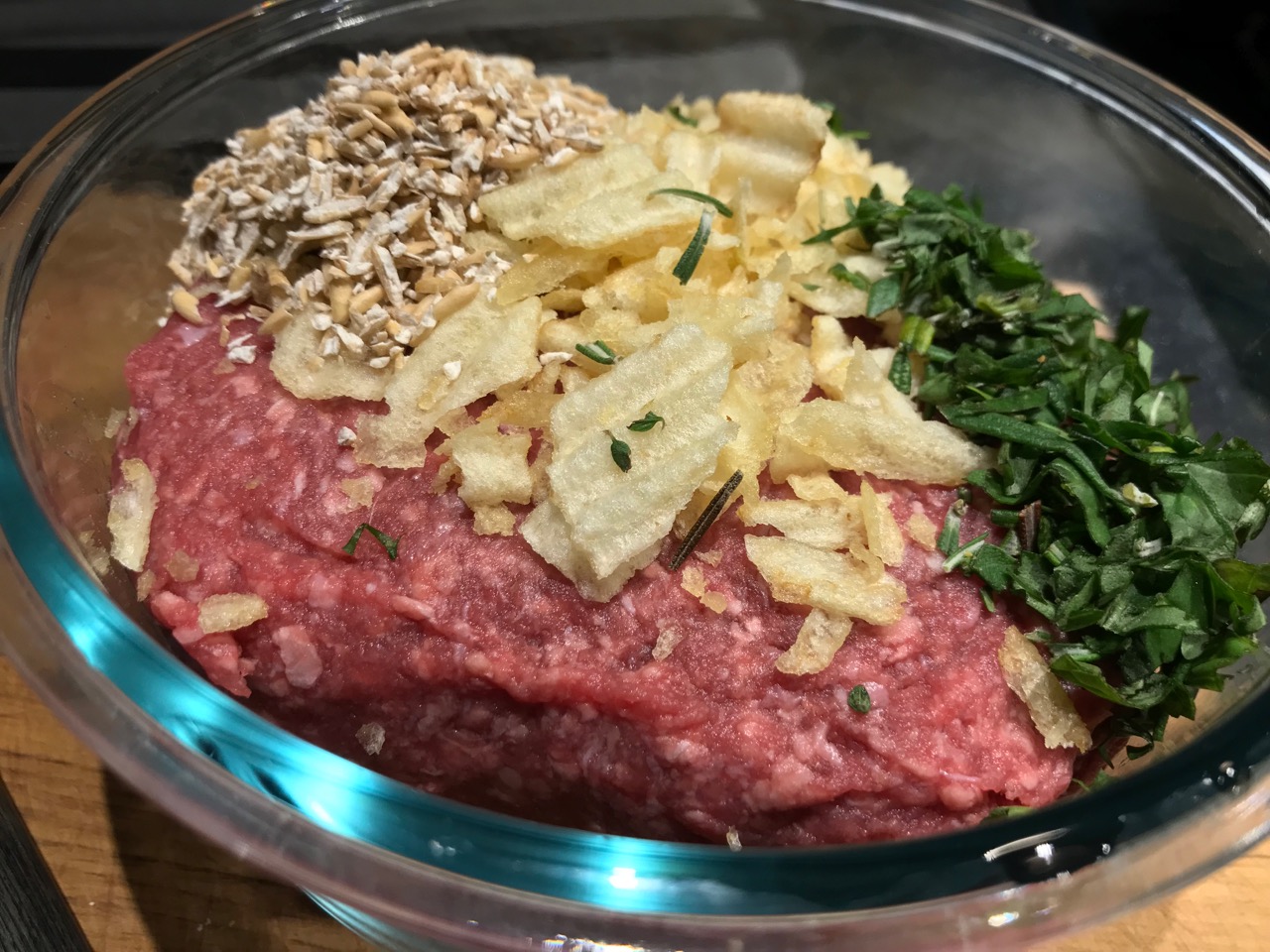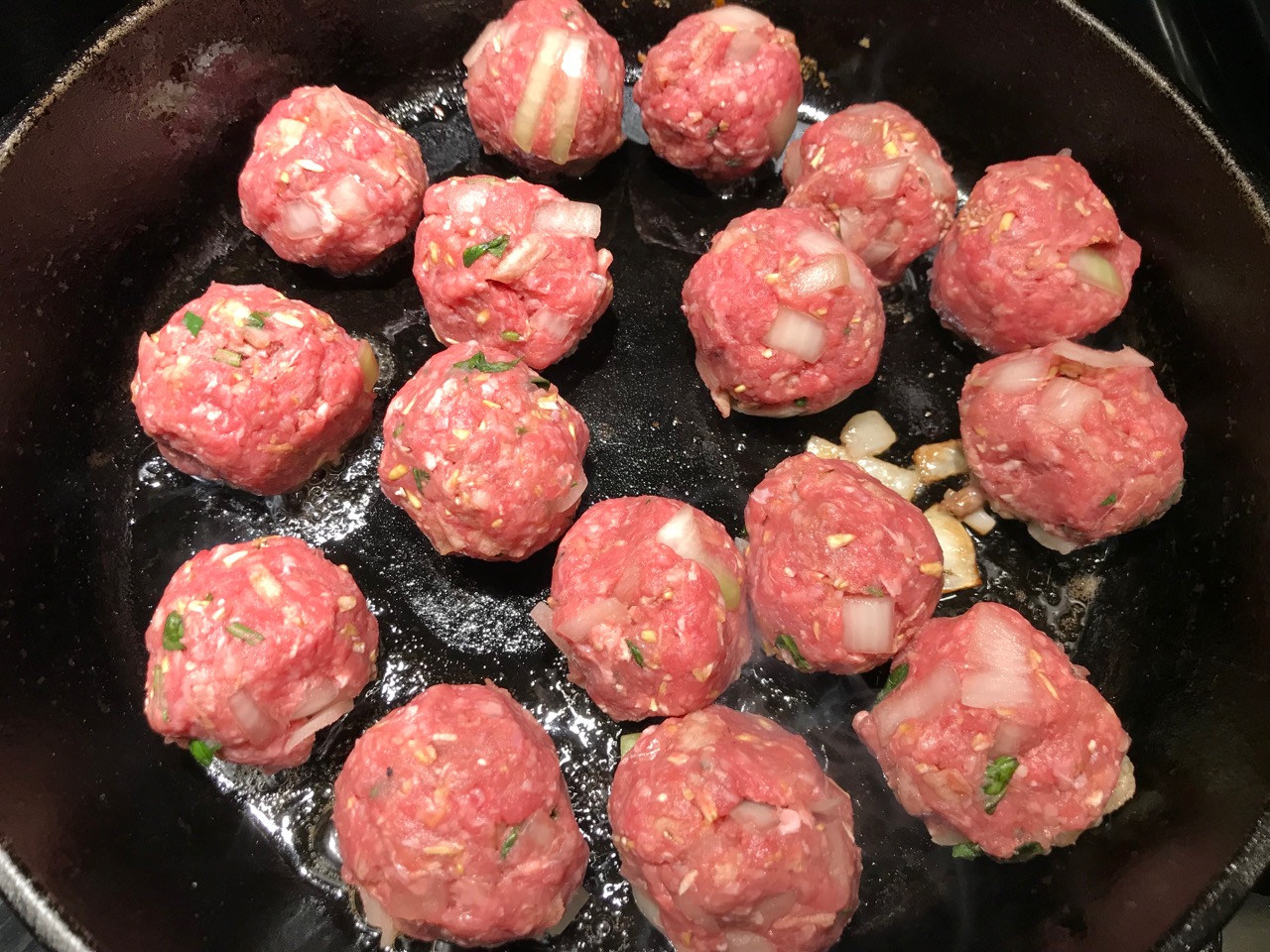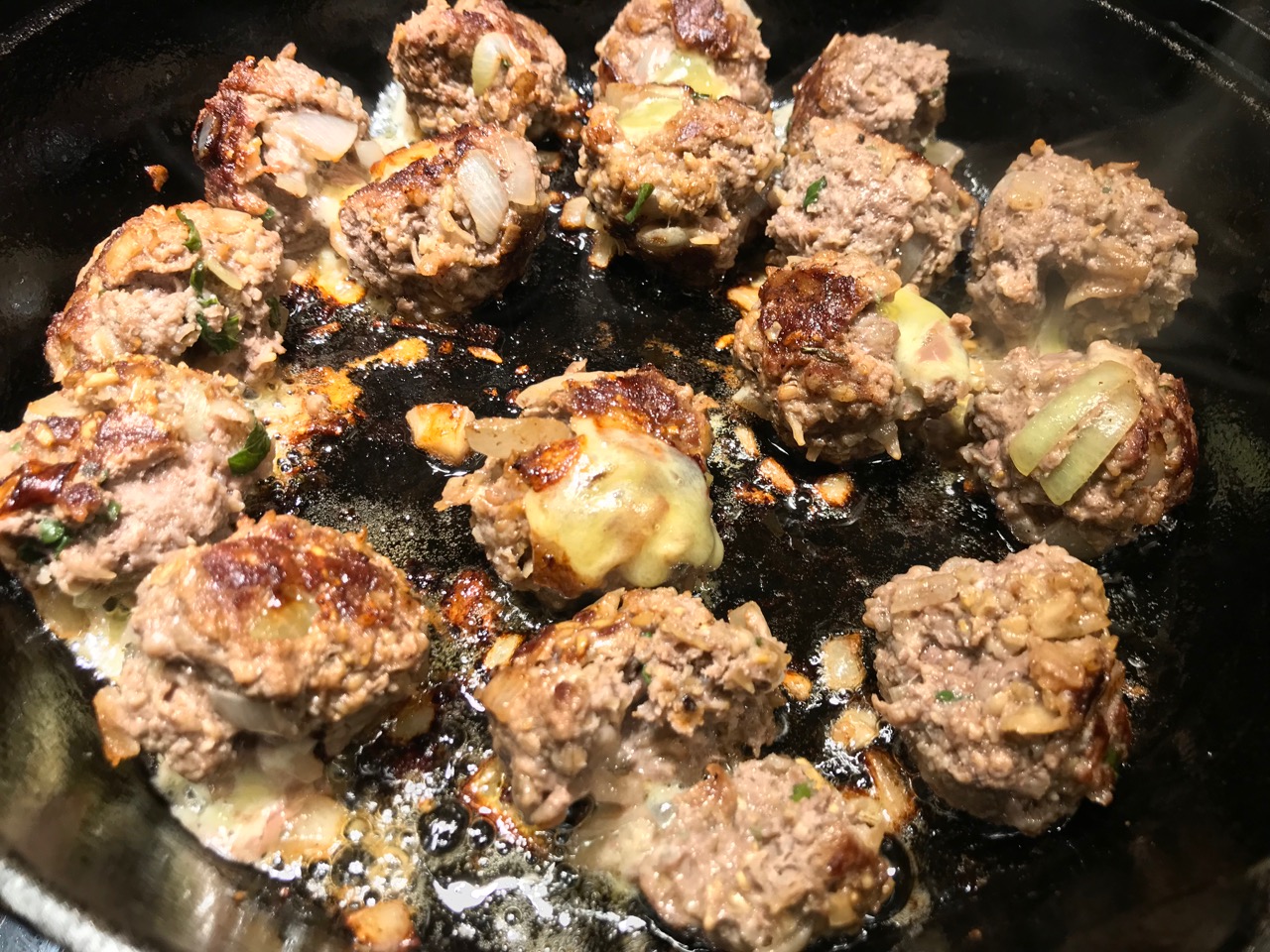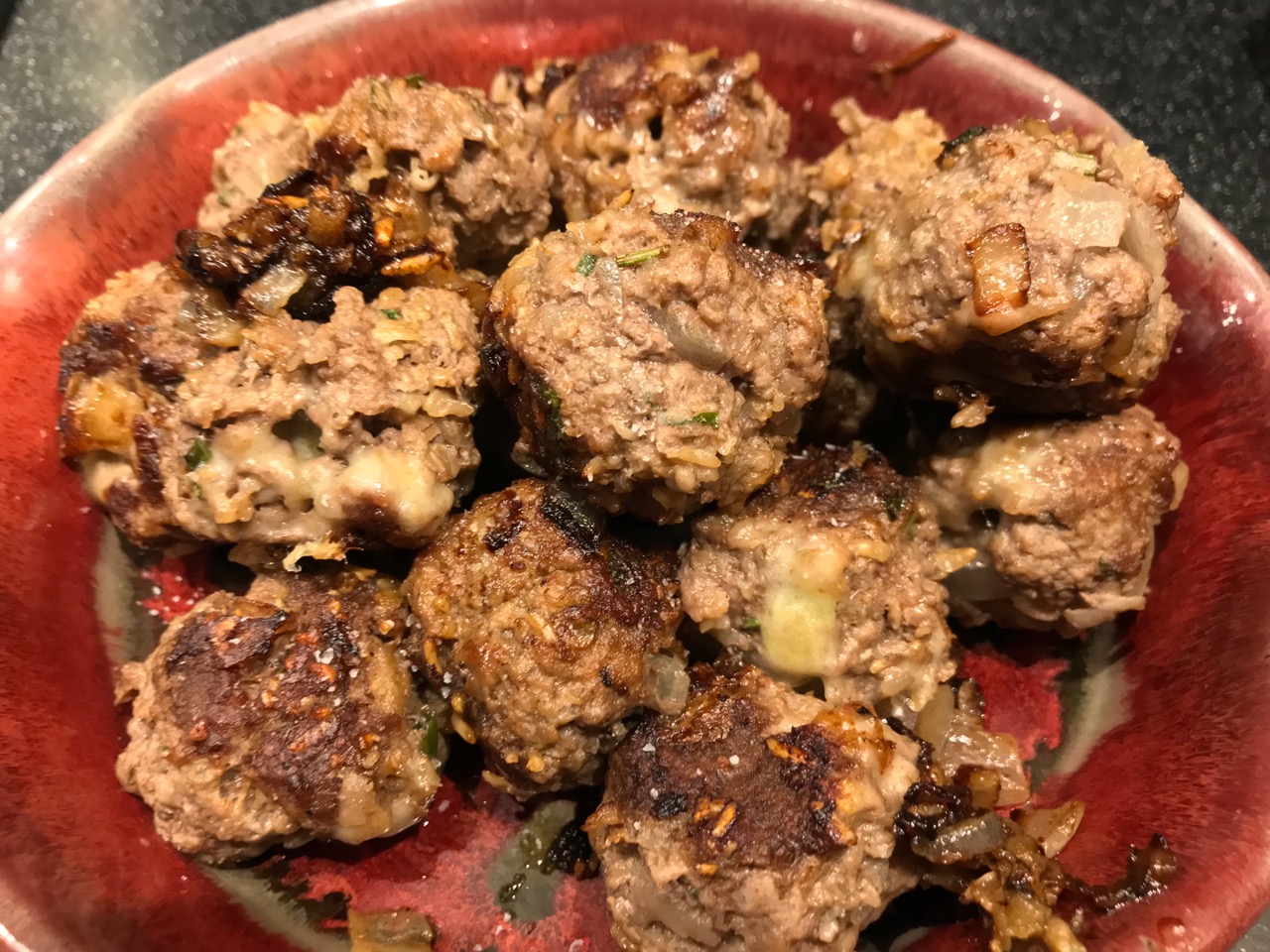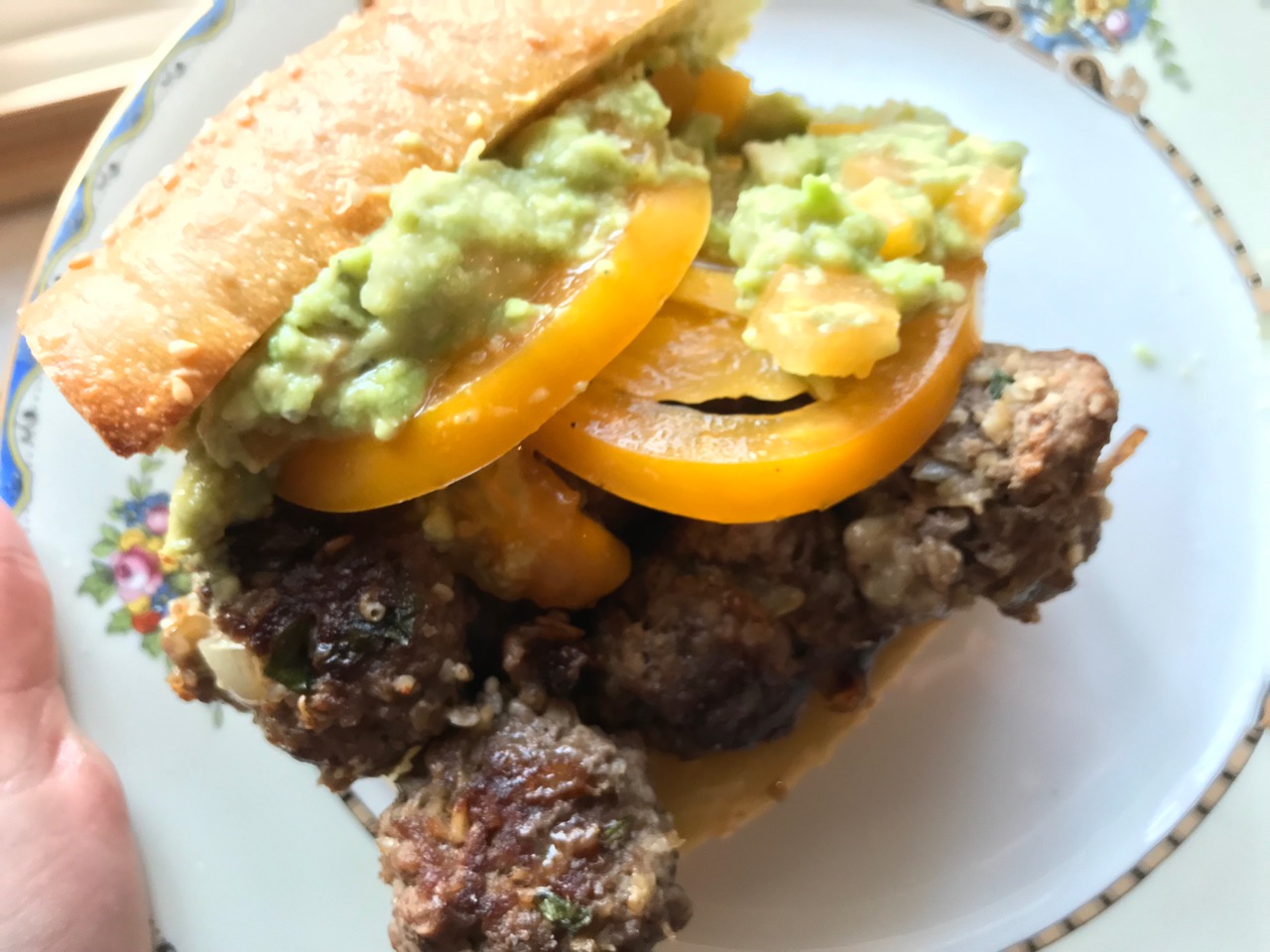 Ingredients:
1 pound of ground meat
maybe a 1/2 cup of potato chips, crunched up well
maybe a 1/2 cup of oats
small onion, diced
some fresh herbs, chopped up
cheese, sharp cheddar, about 2 ounces?, cut into 8 small squares
splash of oil
good bread (I had a sesame baguette)
toppings- I had 1/2 avocado, fresh tomato, more cheese(!)
Mix up the ground meat with potato chips, oats, onion, herbs. Season well. Make meatballs. I made smaller ones, maybe the size of golf balls? Take a small square of cheese and push it through the middle of each ball. Seal the meatball up around it!
Heat the oil in a hot pan and drop in the meatballs. Cook them for 5-7 minutes, turning a few times, until you get that nice browning. Then turn down the heat a bit, cover, and cook for another five minutes or so until cooked through. Depends on how big you made them. Season them again when they come off the heat.
Then make up your sub. A good baguette, toasted, with some melted cheese. A homemade guac. Slices of local tomato. Oh, and meatballs.
But you could put anything you want on it really.
Of course..
Oh, and you have meatballs for leftovers.