All these leftover cheese bits in the fridge..
A few slices of Dubliner; a sprinkle left of Swiss; a crumble of blue cheese; a tiny chunk of brie.
I also had a half of an eggplant left.
A bit of a broil, and this gorgeous thing happened..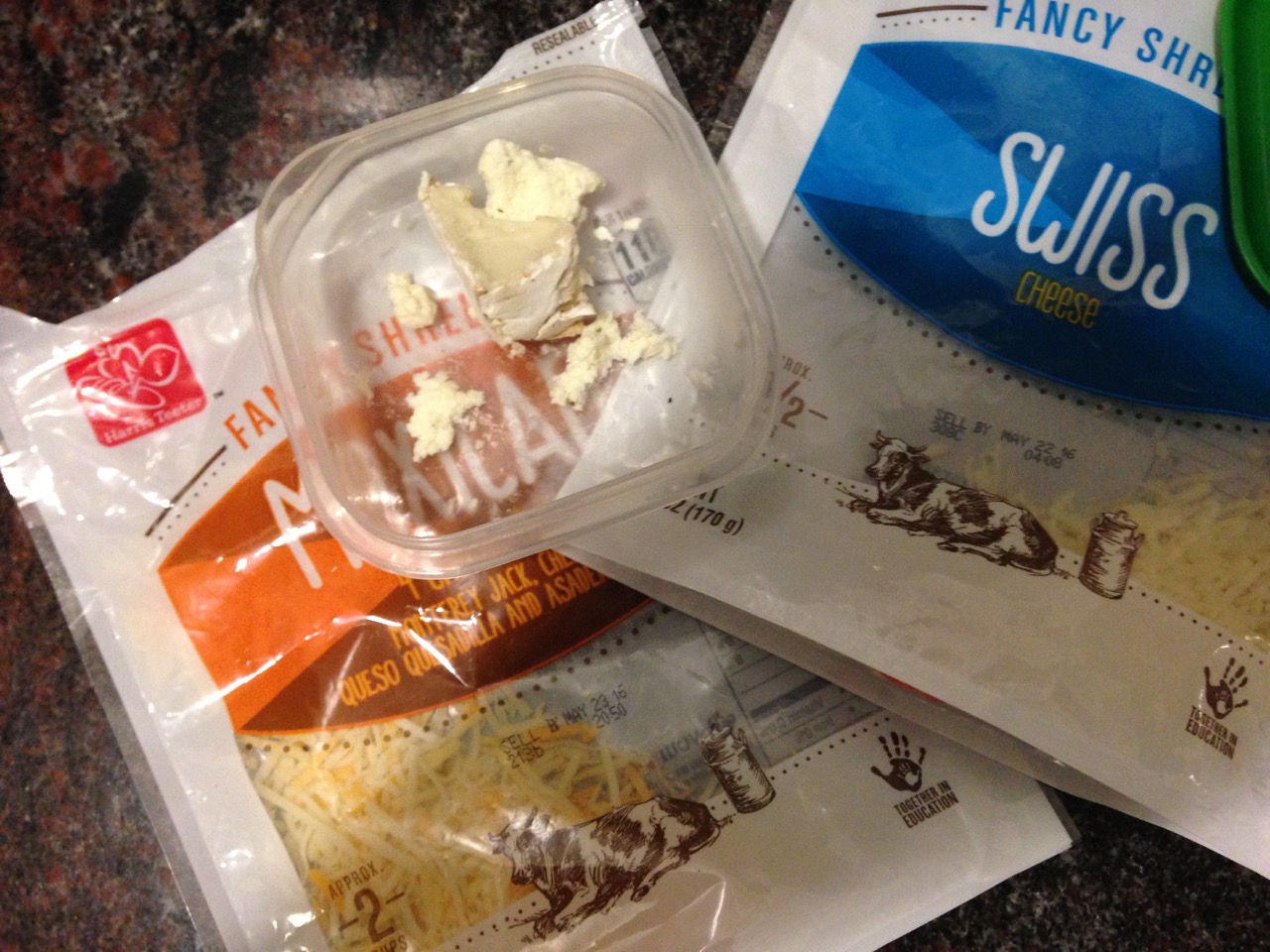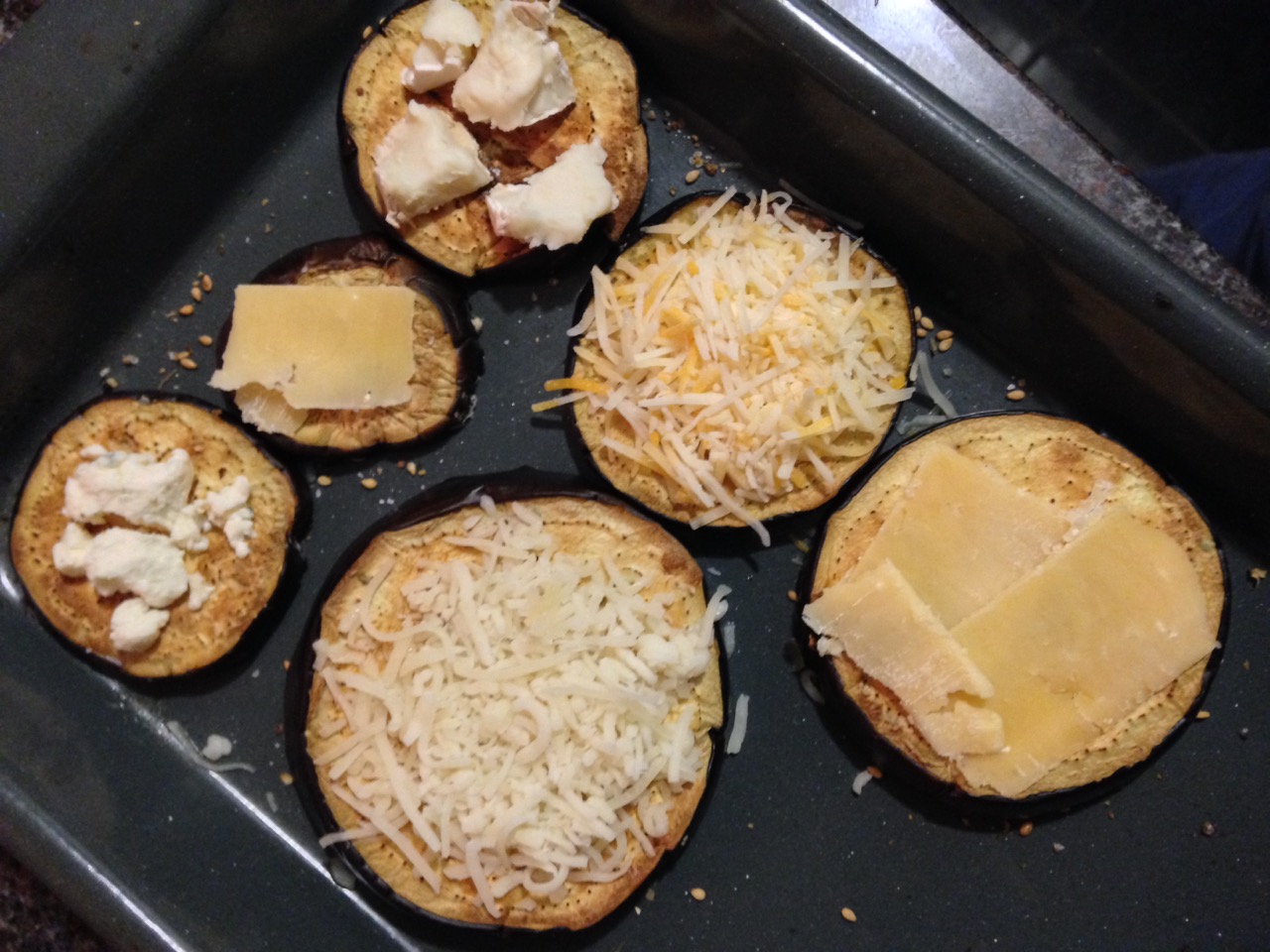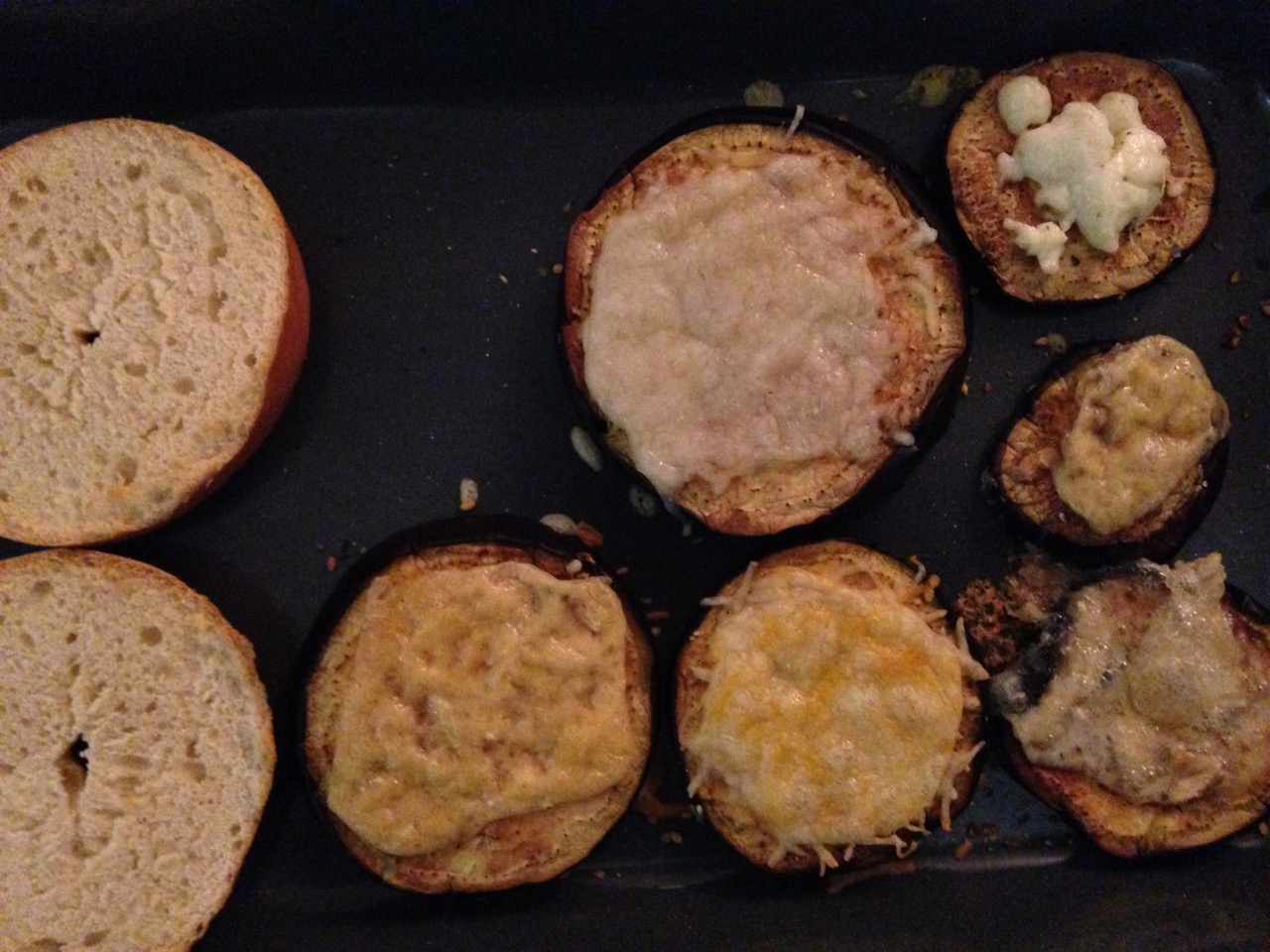 Ingredients:
eggplant
a few odds and ends of cheese
splash of oil
salt and pepper
a mini bagel
Slice the eggplant into half inch slices. Drizzle with a bit of oil and season and place into a 350 degree oven for 8-10 minutes, until the eggplant starts to brown up a bit.
Then drop some cheese onto each slice and back into the oven for 5 minutes or so until the cheese starts to melt down. Add the mini bagel to the oven also to toast it up.
Stack the eggplant on the bagel slices.
You know, then you can eat it.
After it cools a bit, of course..