A lot of vegetables. More vegetables than eggs really..
And no milk.. But some leftover crème fraîche from a friend and a little cottage cheese, and it works just fine.
A perfect substitution..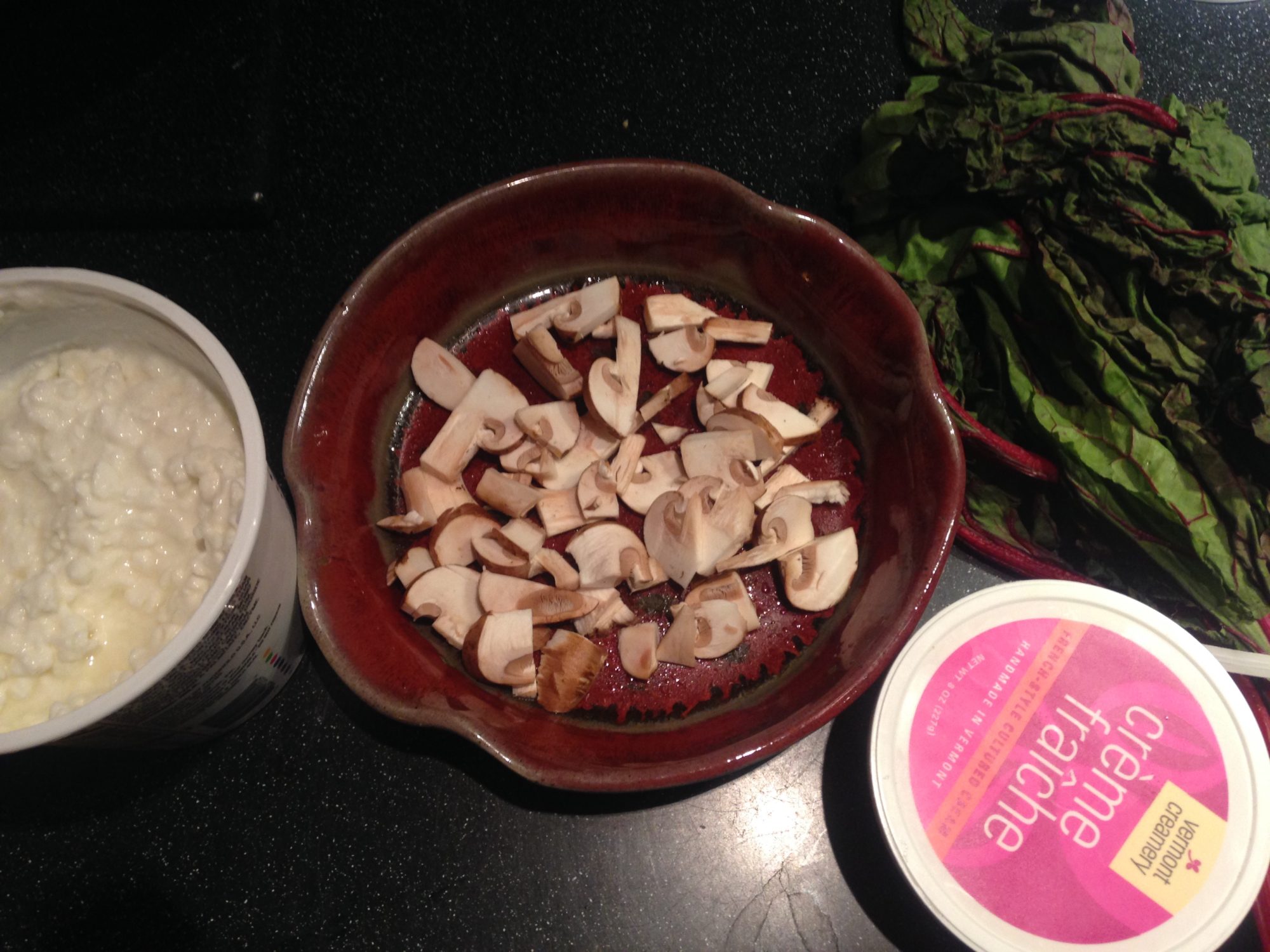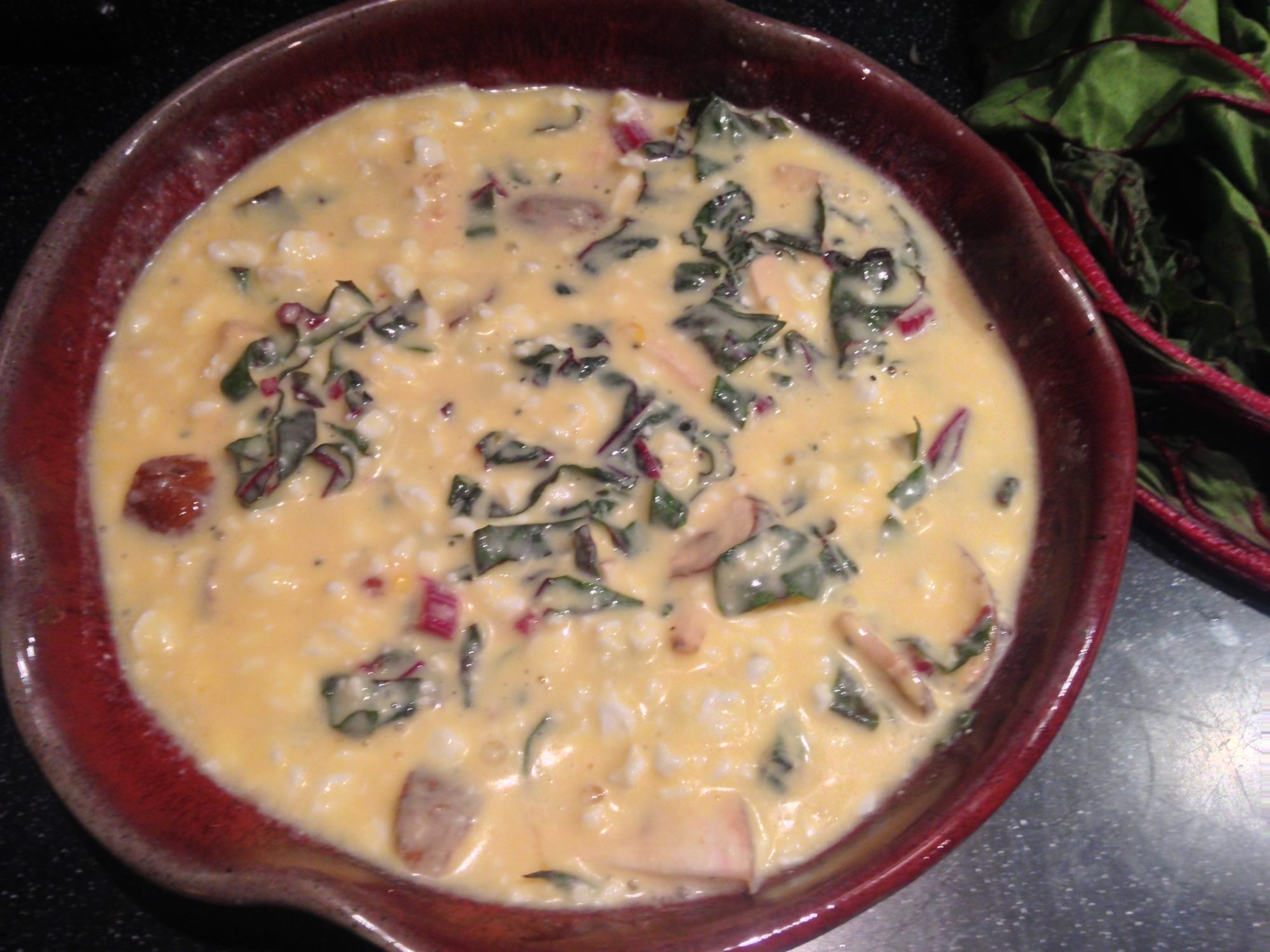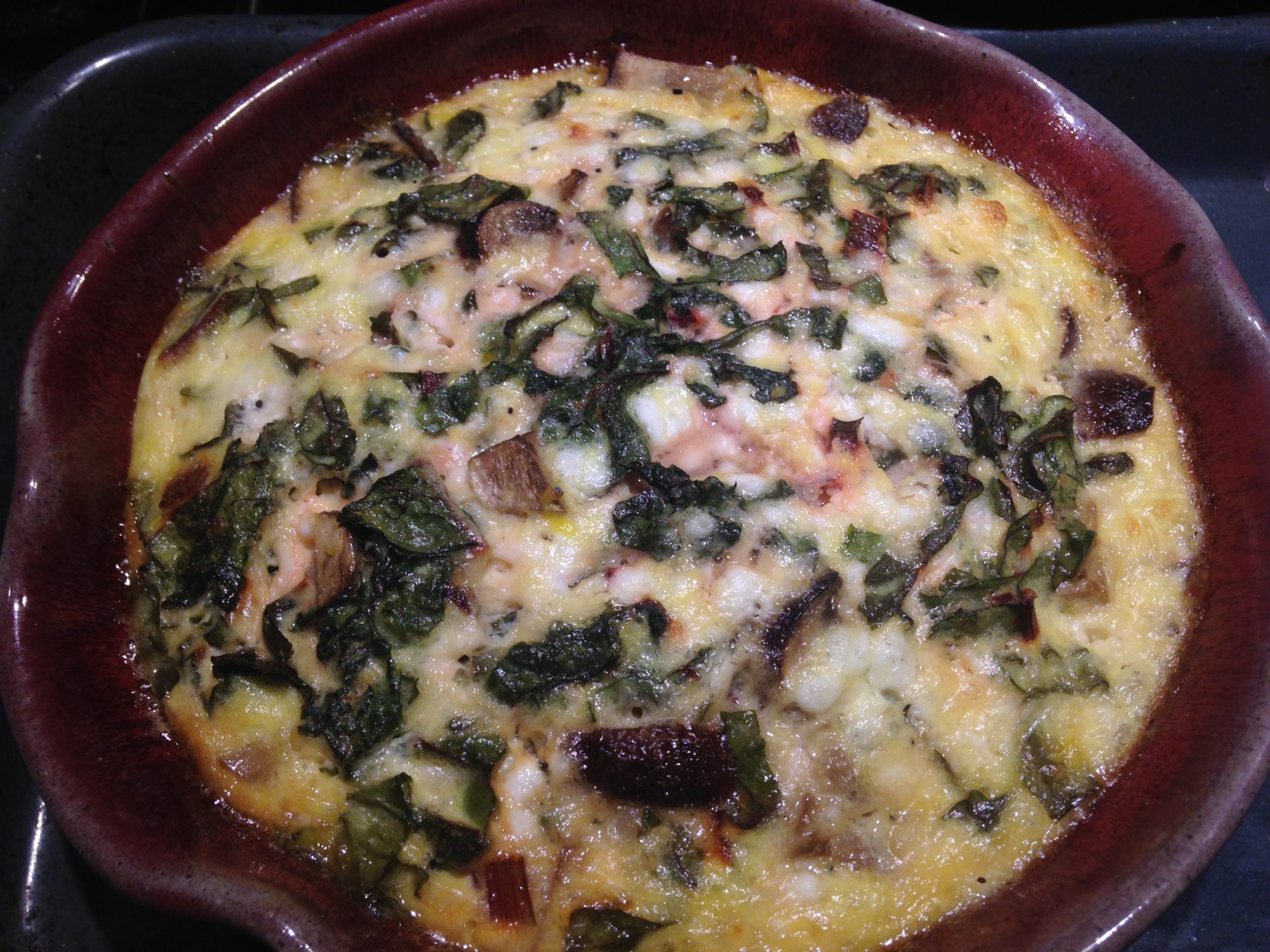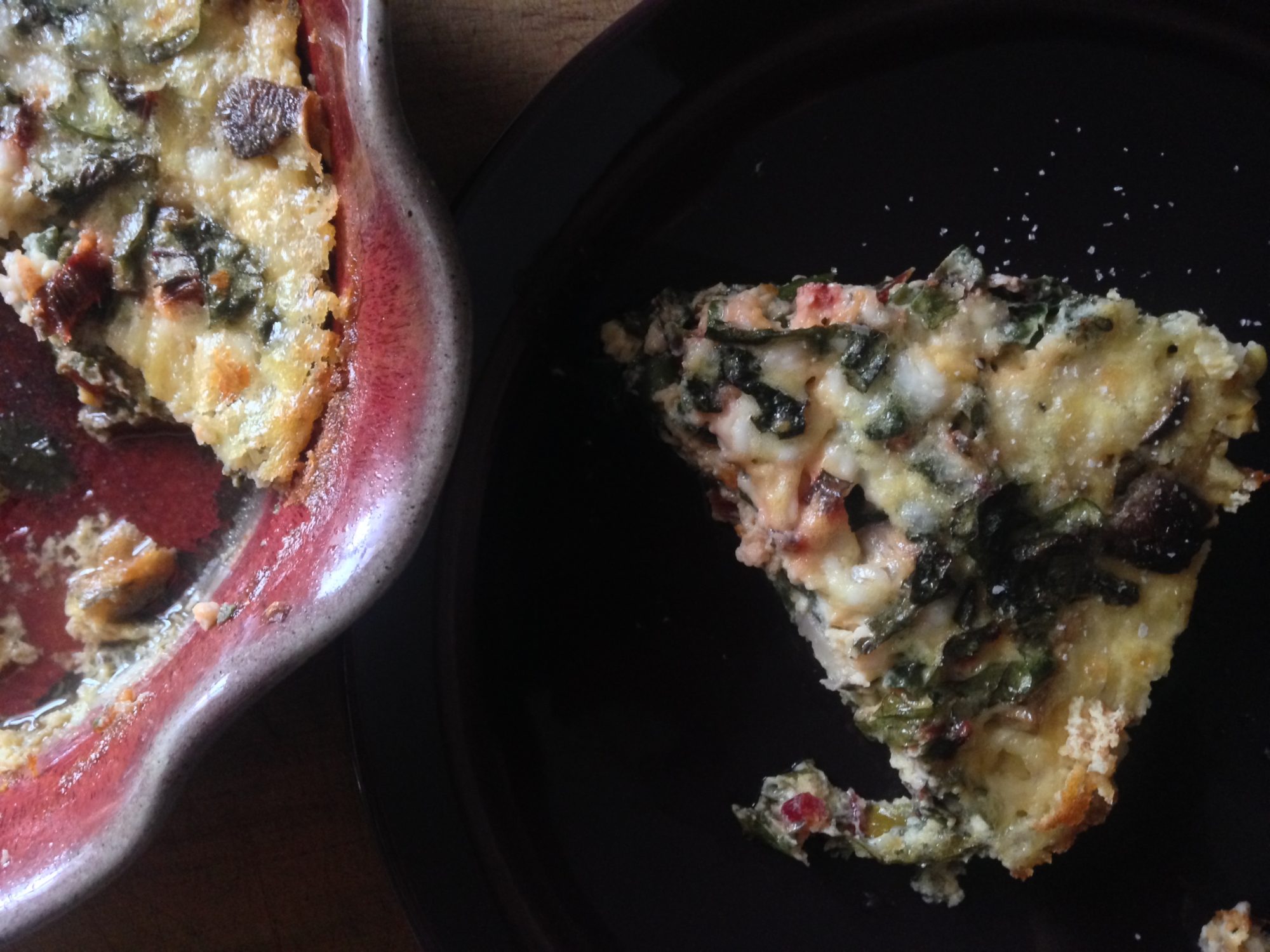 Ingredients:
2 eggs
1/2 cup cottage cheese
3 tablespoons crème fraîche
1/4 cup water
1/2 cup sliced mushrooms
1 cup chard leaves, small chop
Add the mushrooms and chard to a small greased baking dish. Scramble the eggs and then fold in the cottage cheese, crème fraîche, and water. Season!
Pour the eggs over the vegetables and shake it about a bit.
Bake at 350 for 30 minutes, then let it rest for 20 minutes before slicing and eating.
It should serve 2, but you can eat it all if you want to.