Why does celery grow in such large quantities?
This is the celery leftover from my mom's Thanksgiving stuffing recipe. The best recipe ever. 
A good tip. Once it starts to get floppy, sauté and blitz it up.
Oh, and if you have leftover bean cooking liquid, use that. Makes it look brownish, but it is really good.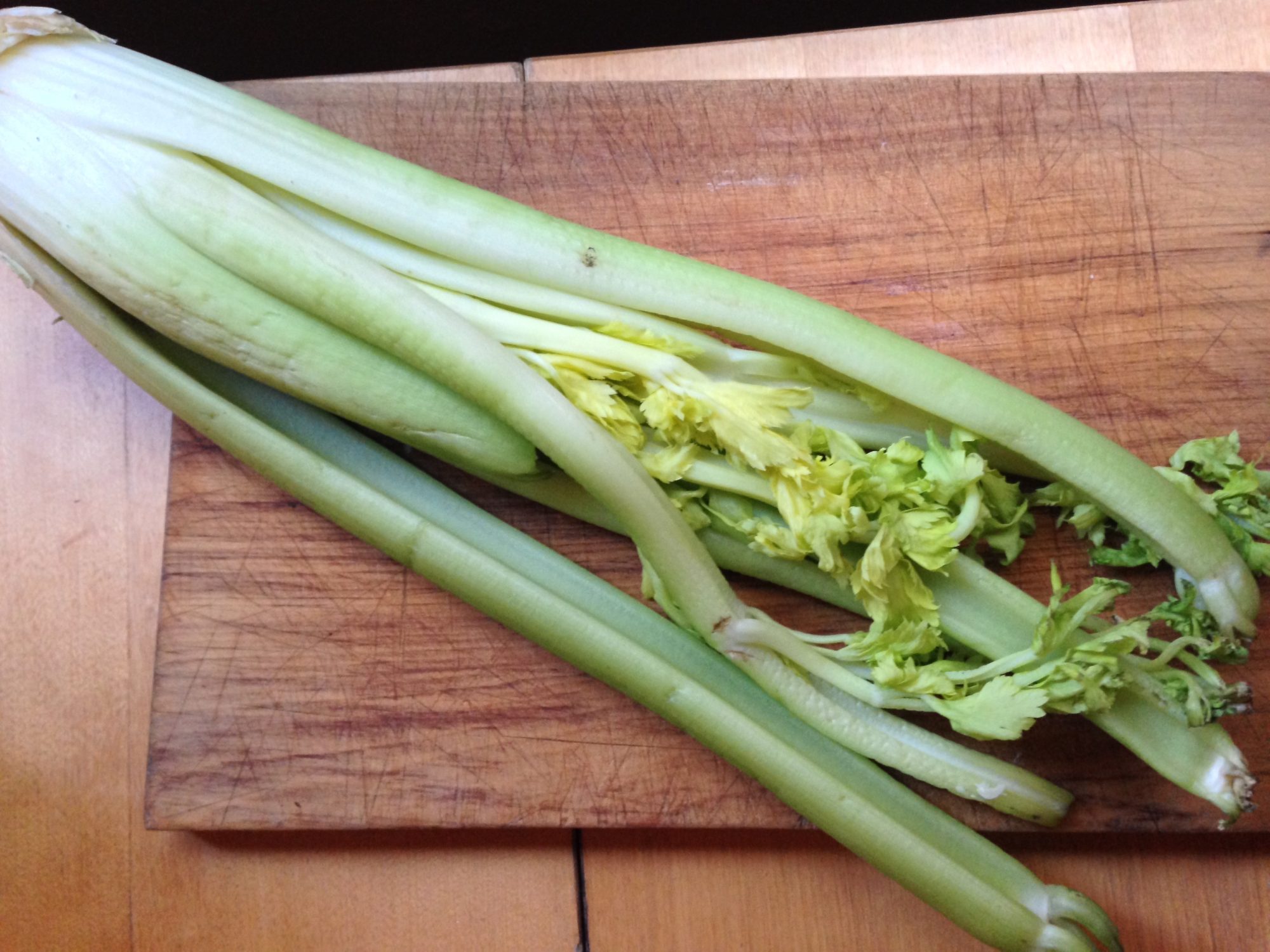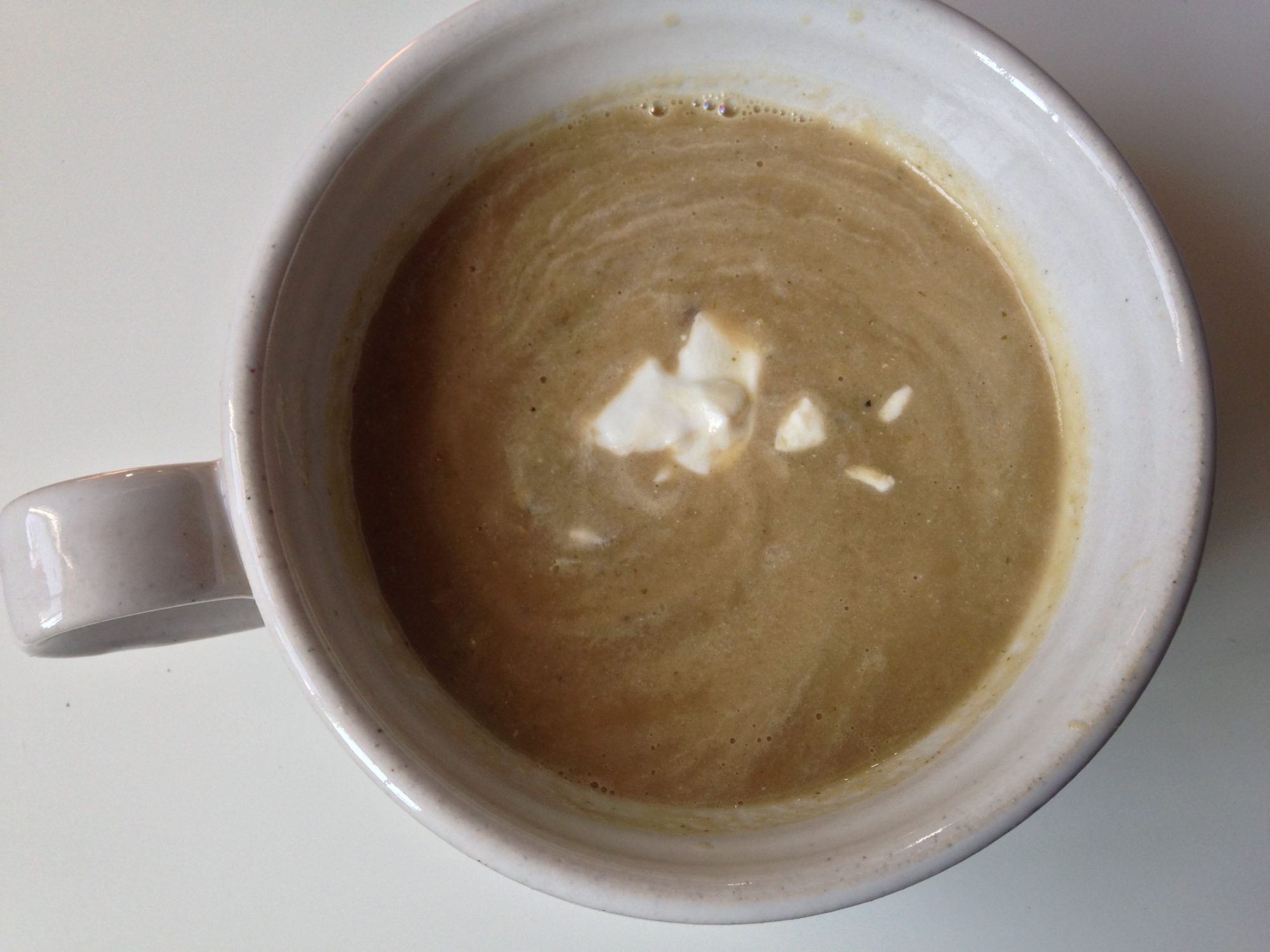 Ingredients:
splash of oil
1 small onion, chopped
1 bunch of celery, chopped
1 big garlic clove, diced
about 2 cups of bean cooking liquid (after cooking beans) or you could use water or stock, or a combination..
some dollops of Greek yogurt, or whatever
Add a splash of oil to a pot over medium heat and then saute up the onion, celery, and garlic for 5-10 minutes until sweated nicely.. Add in the liquid, enough to cover the vegetables and simmer for a while, like 45 minutes or so.
Blitz it up. And season to taste..
Dollop on some toppings. I recommend Greek yogurt and cracked pepper.
You know, then grip the bowl with your hands and huddle with it close to your face to get you through these dark cold days..