It is the greatest thing. Cauliflower ground up so as to disguise itself as rice. And then fried.
I took the Kitchn's recipe and added my leftover BBQ.
A few other odds and ends and you get this amazingly smoky, crispy, salty, gorgeous dish.
So Gorgeous.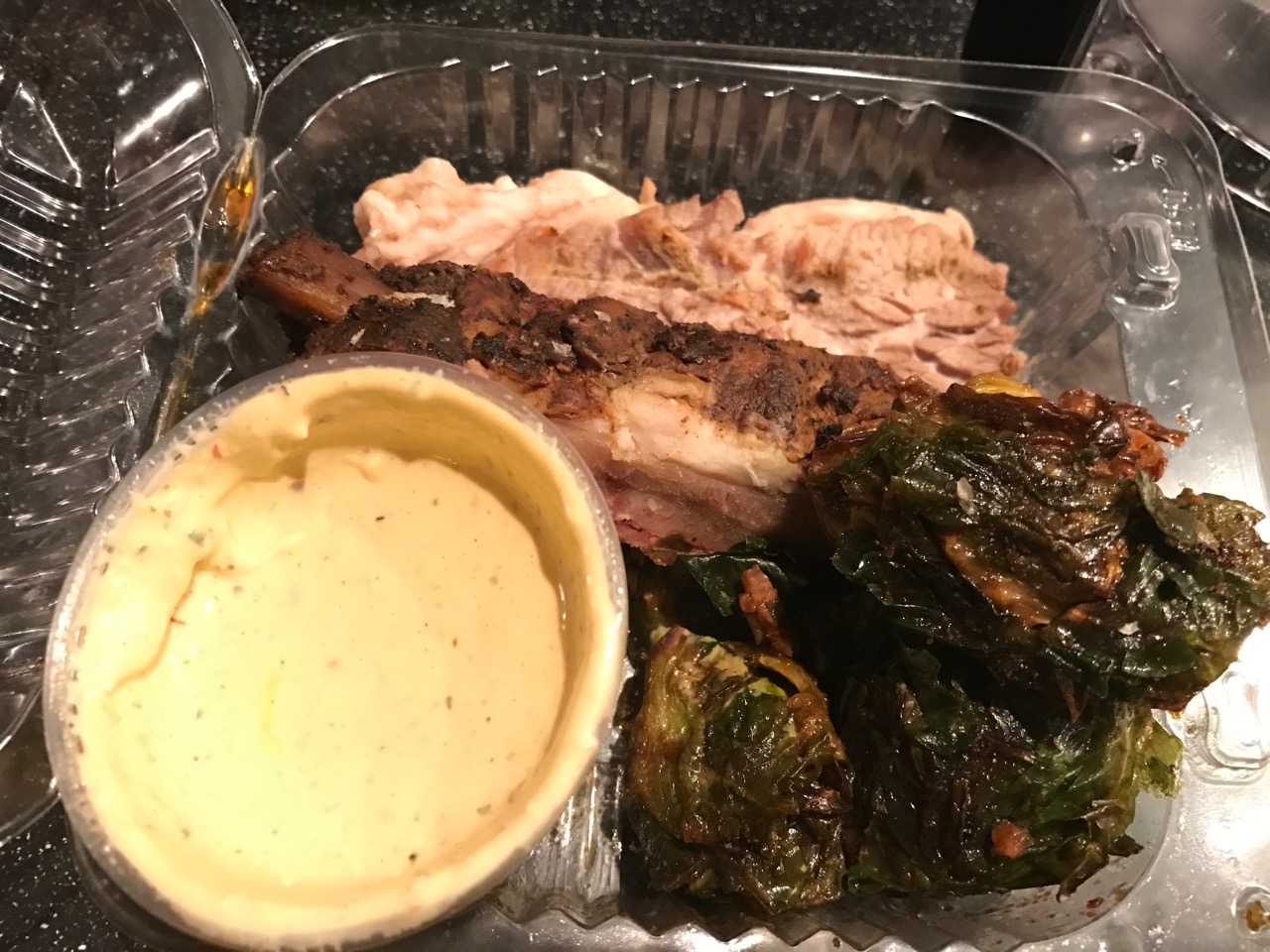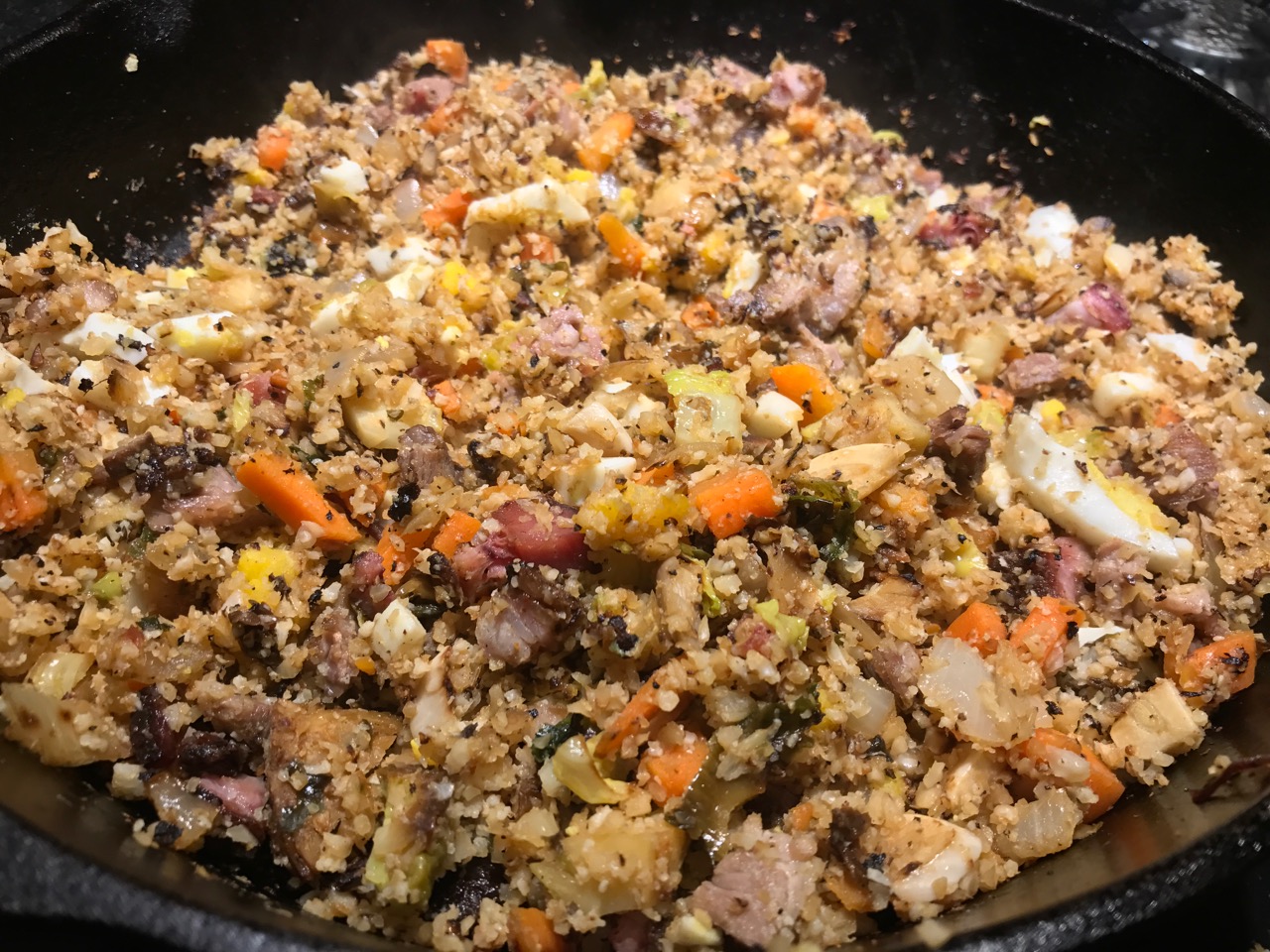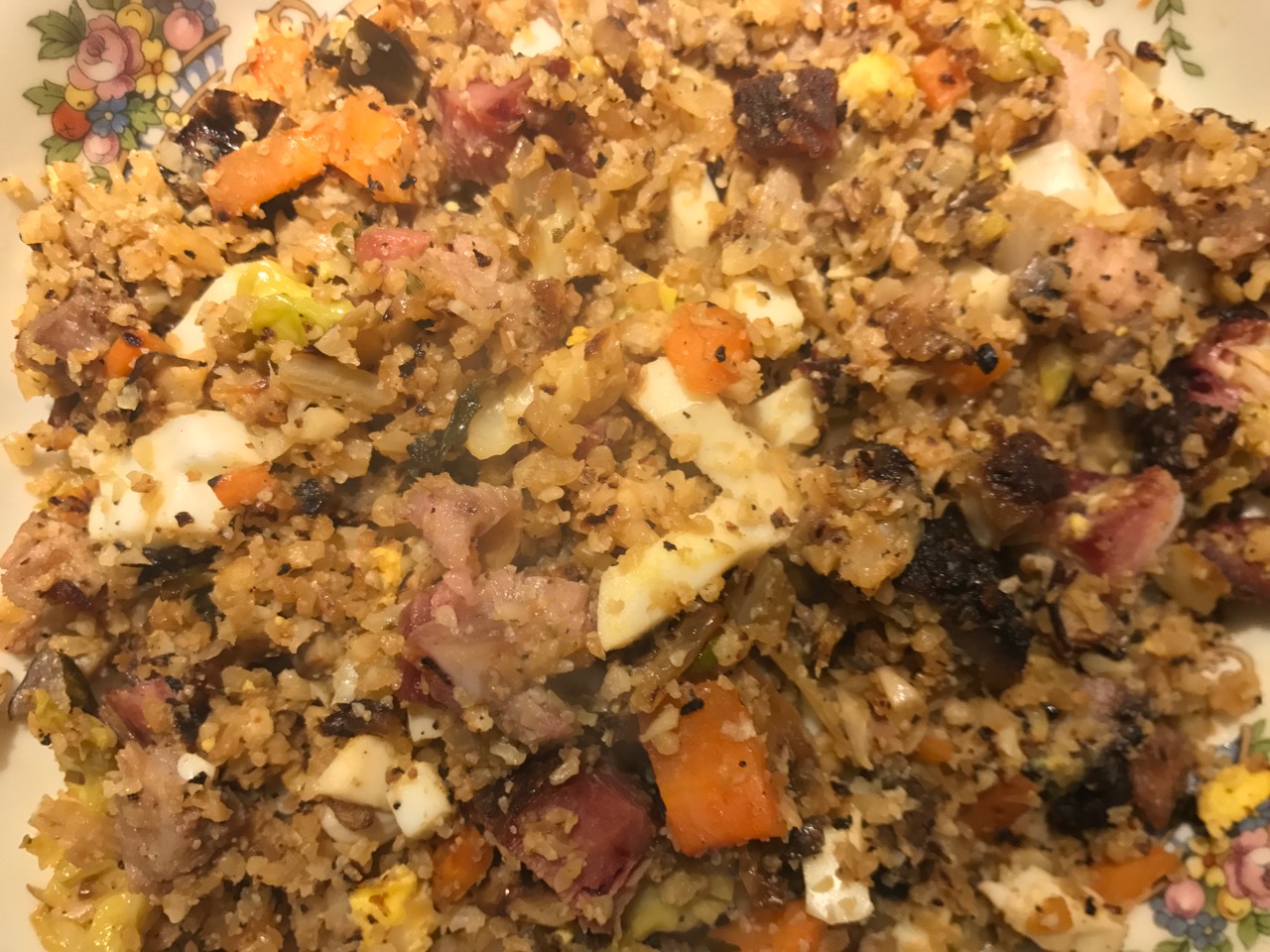 Ingredients:
1/2 head cauliflower, blitzed
leftover BBQ (brisket and burnt ends), chopped (or you could use bacon or pork or whatever)
onion and carrot, chopped
a bit of garlic, diced
some other vegetables (like leftover fried brussels), chopped
1 egg, soft boiled and chopped
2 tablespoons soy sauce
Cut the cauliflower up into florets, then blitz up in a food processor until it is the consistency of rice. Alternatively, you could use a cheese grater.
Soft boil the egg and chop it up into small pieces.
Add the meat to a pan and warm it up (or cook it). Remove. Then add the onion and carrot to the same pan and cook down a few minutes over medium heat. Add the garlic and brussels and cook for another minute or two.
Add in the cauliflower and cover the pan. Cook for 5 minutes over medium heat until the cauliflower softens.
Then fold in the meat and the egg and the soy sauce. Mix in and cook until all warmed through, a few more minutes.
Gorgeous.