Went to visit my mom and she had this crazy big basil plant..
And then I came home and remembered my large head of orange cauliflower in the fridge.
Add other things you might have and you get this delicious mash that I get to eat for a few more days…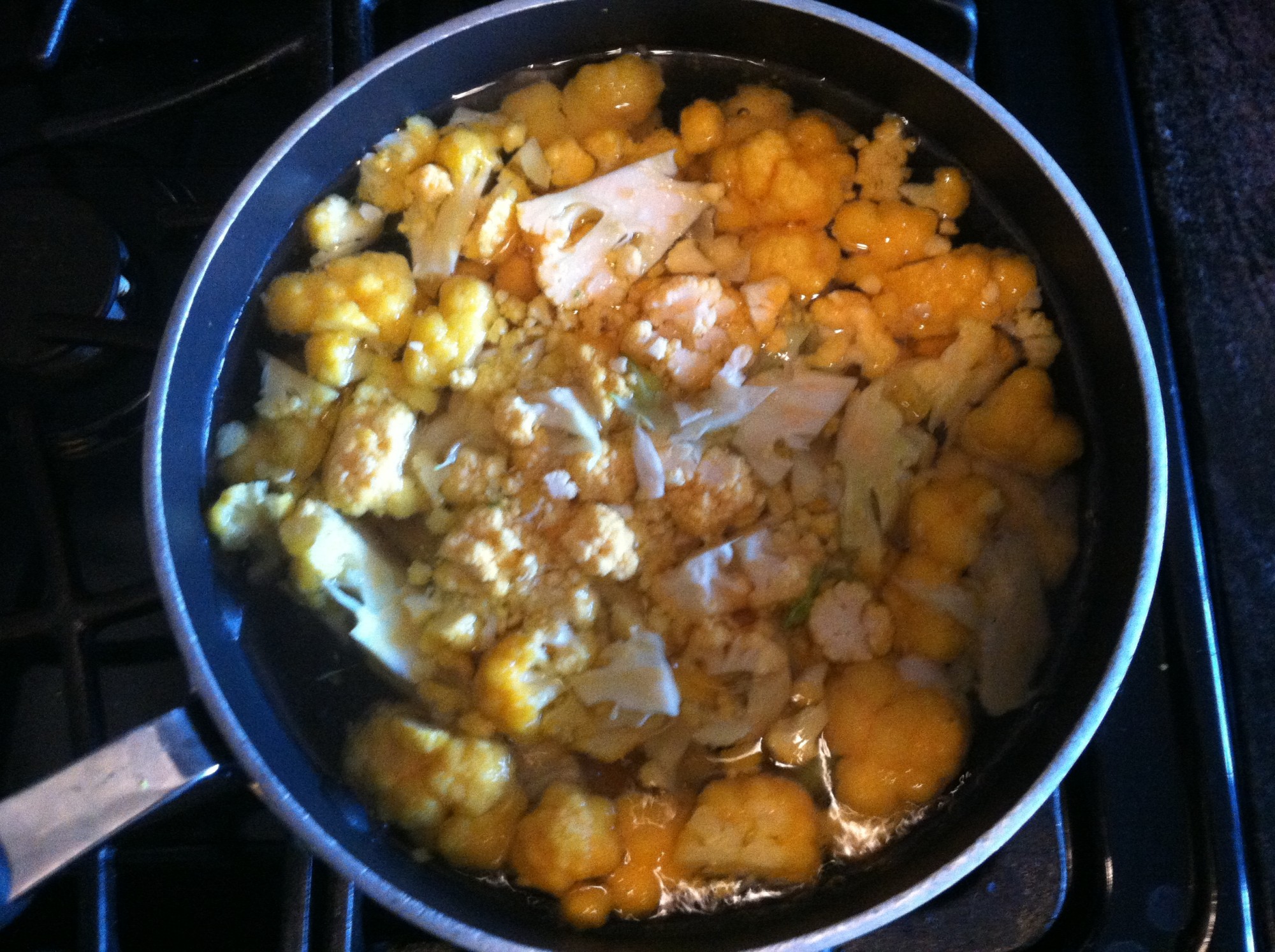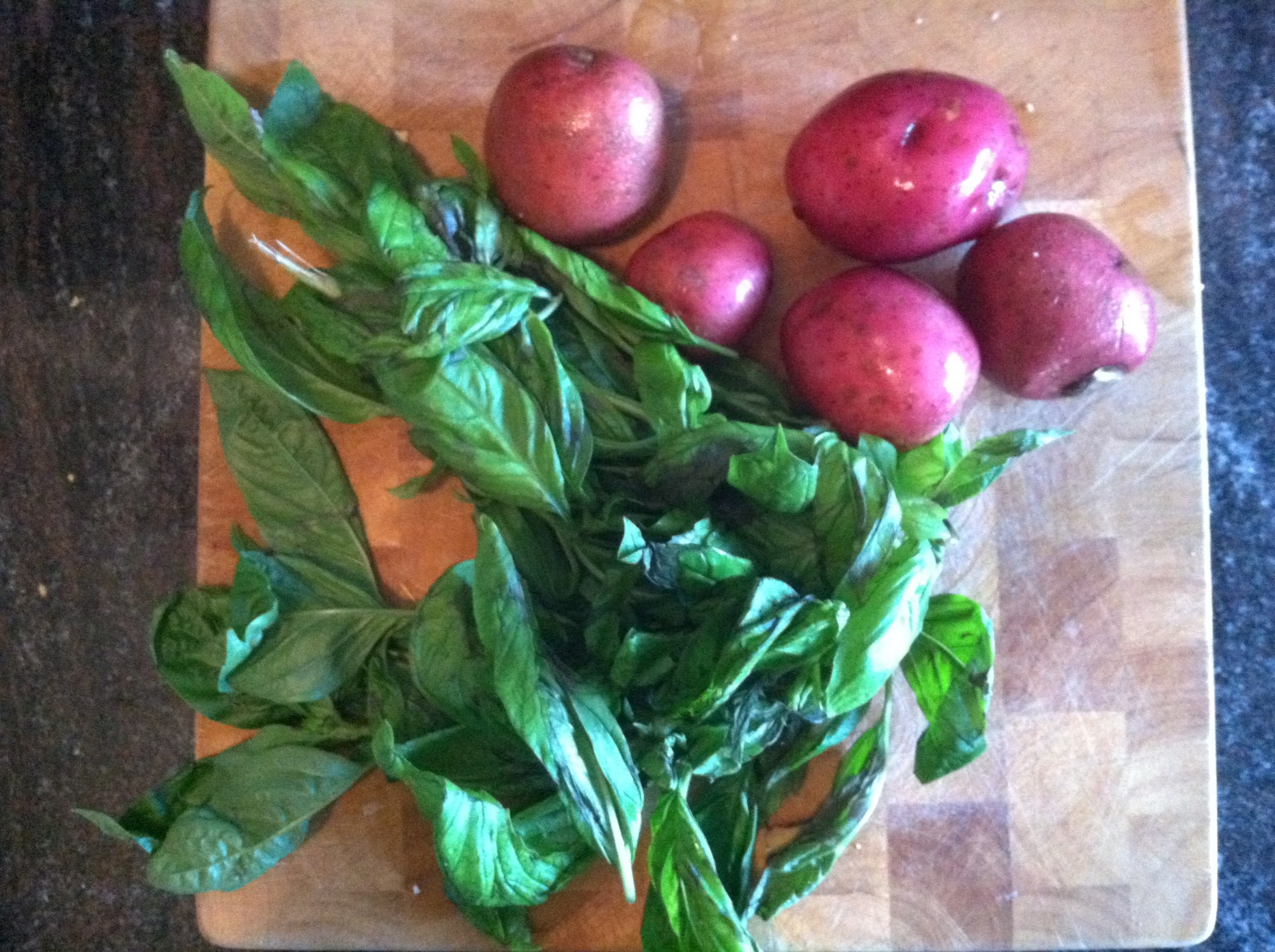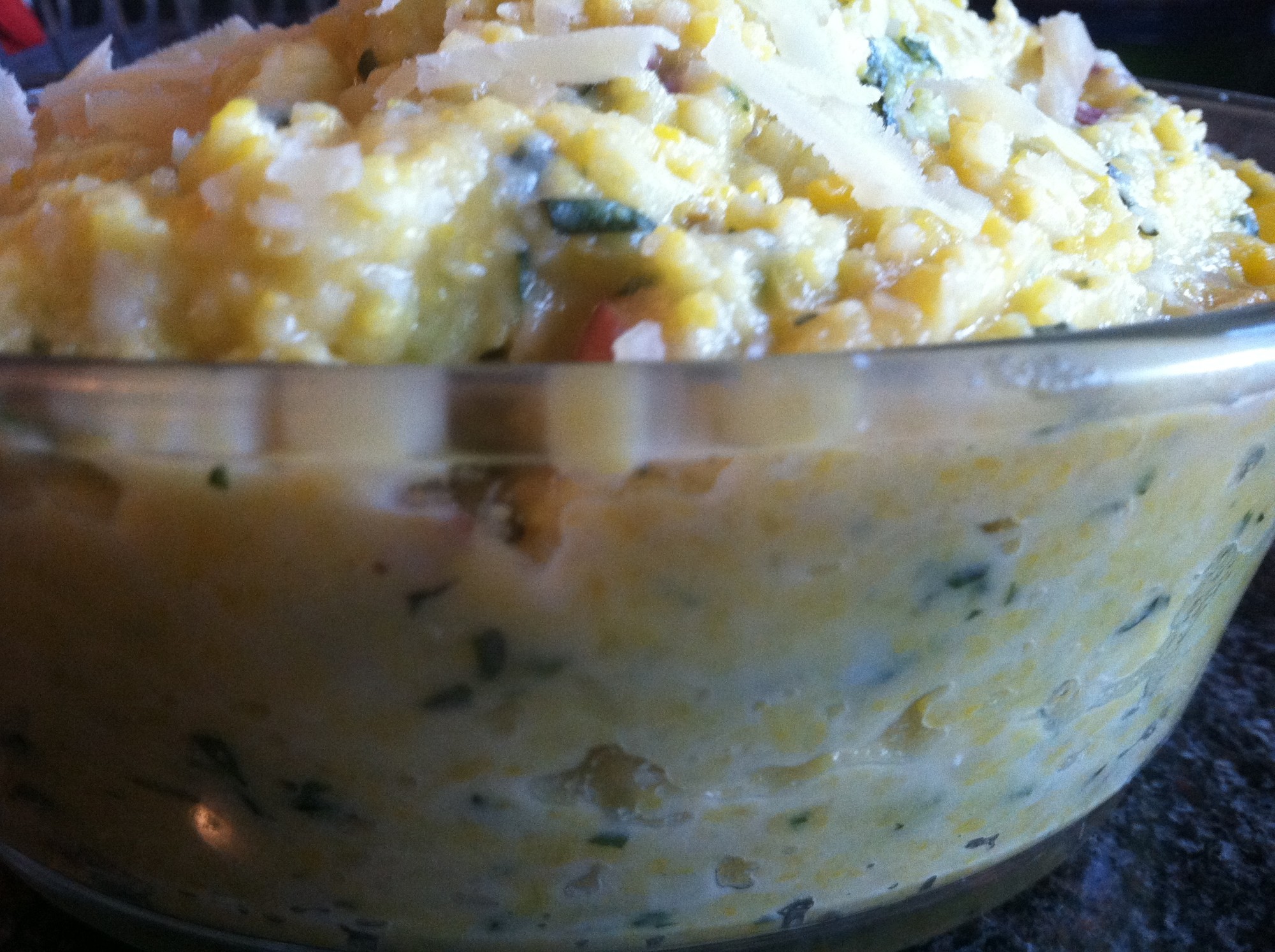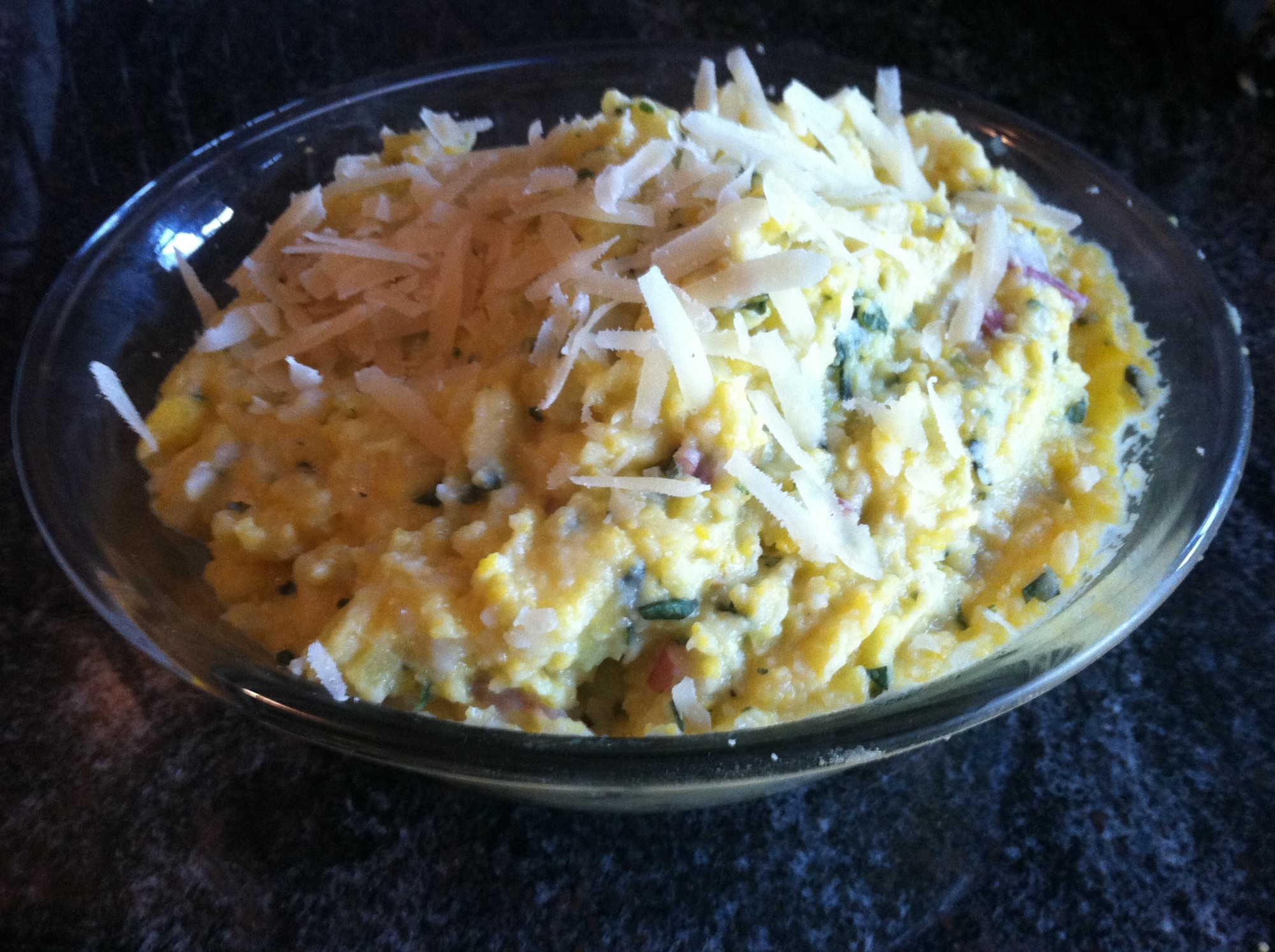 Ingredients:
2-3 cups of cauliflower florets, chopped
5 red potatoes, chopped
a big handul of basil leaves, minced
2 garlic cloves
4 big spoonfuls of sour cream (that is all I had left)
1/4 cup Parmesan, shredded
salt and pepper
Boil cauliflower and potatoes until soft and easy to mash. Drain. Add in garlic, sour cream, Parmesan, and basil.
Mash up with a fork and season to deliciousness.