There is so much going on here.
Fresh orange pasta. Regrown scallion garlic sauce. Almost dead greens sauteed up.
Leftover heaven.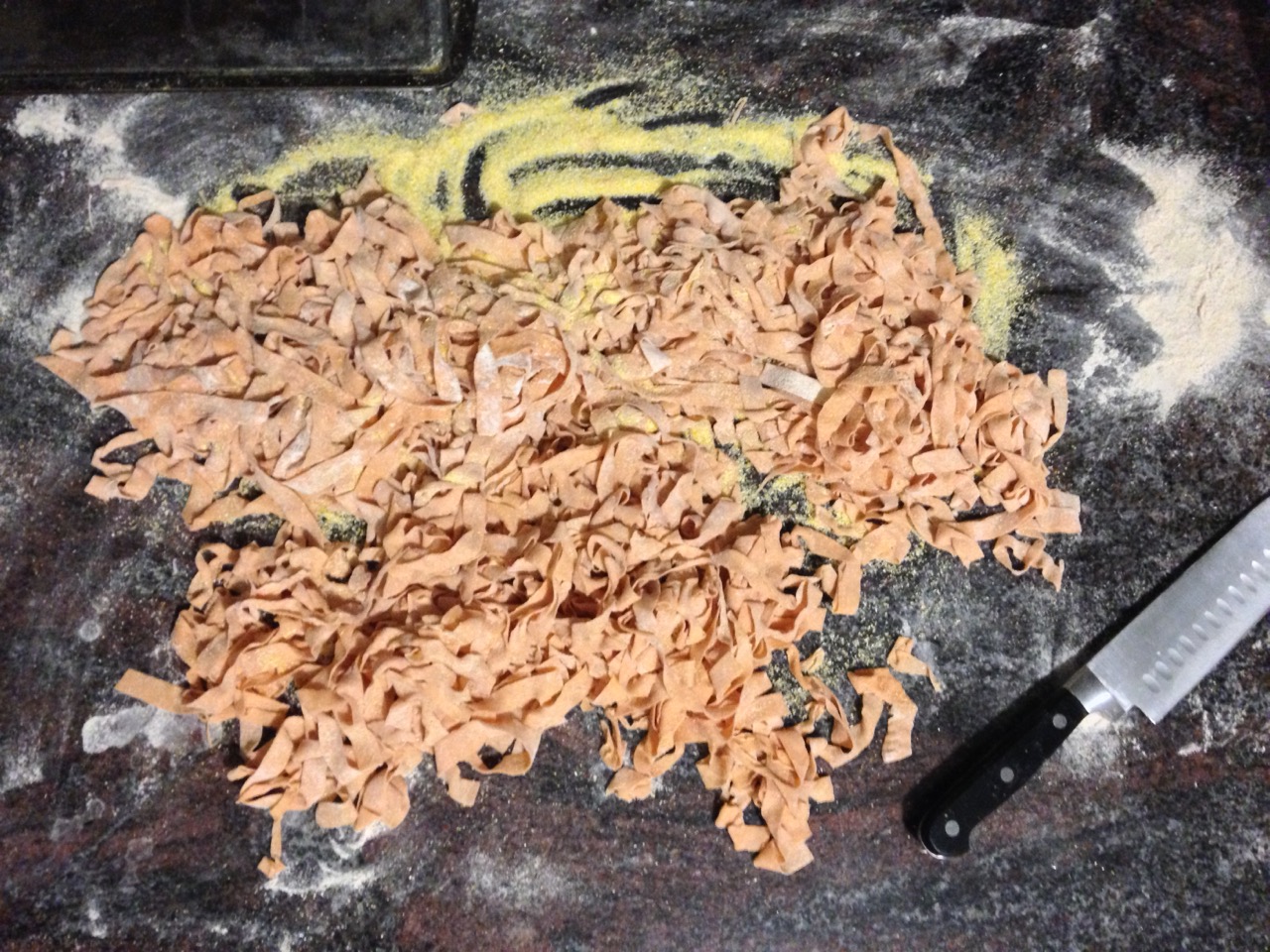 Ingredients:
4-6 oz pasta, plus 1/2 cup reserved pasta water
1 bunch of scallions, diced
2 tablespoons butter
1 big garlic clove, diced
5-6 cups mixed lettuce, chopped
splash of vinegar
1 big handful Parmesan cheese
fresh cracked pepper
salt
Cook the pasta al dente and reserve pasta water
In a medium hot pan, melt the butter, add the garlic and scallions and saute up for 5 minutes until softened. Add the greens and cover. Cook up for 5-10 minutes until wilted. Season well and add the vinegar.
Add the pasta and cheese. Mix in the pasta water and cook over medium heat until most of the water is cooked off and you get a nice soupy sauce.
Top with fresh cracked pepper.