Is this a thing?
Also, how have I lived without this my whole life??
Basically, you fry an egg, drizzle on anything you want to the top, like leftover chorizo, black beans, rice? cheese, always. Top with a tortilla, let it fry up just a little, then flip it, fold it, brown both sides.
And seriously, HOW HAVE WE LIVED WITHOUT THIS?
Also, is this a thing? really? or did my friends make this up (thank you)?
Who cares..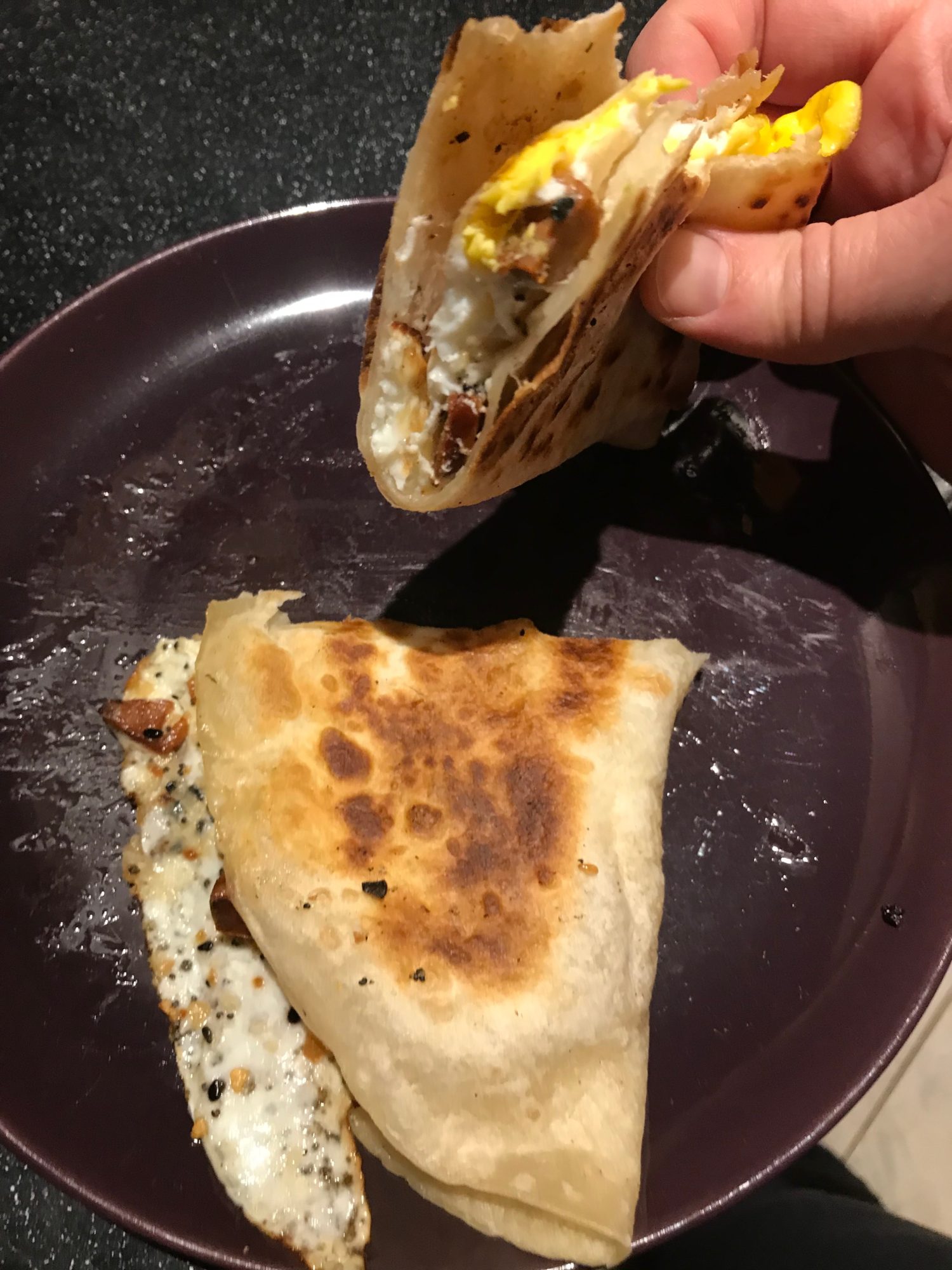 Makes 1. So repeatable.
Ingredients:
pat of butter
1 egg
1 medium tortilla
shredded cheese, and whatever else you have- chorizo, beans, lox? ooooh
Heat up a pat of butter in a medium frying pan. Crack in the egg. Season.
Sprinkle cheese and other things on top.
Top with a tortilla, and let it fry up a little to set the egg. I do 4-5 minutes or so in total, but you could do it longer for a more set egg.
Delicately use your spatula to get under the egg and flip the whole thing so the tortilla is on the bottom of the pan. Fold it in half like you are making a quesadilla.
Then let it brown up, flipping to get color on both sides.
Cut it into slices and OH MY. I ate it twice this week.
Life changing.